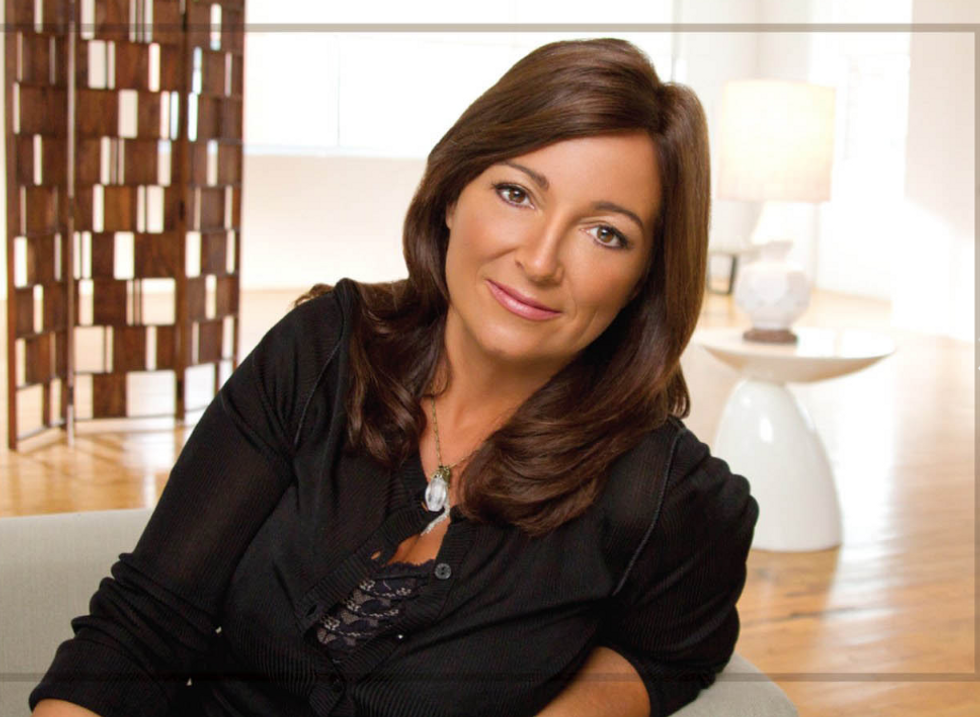 (All photos courtesy of Sandra Rinomato)
Sandra Rinomato never wanted to be a reality TV star.
---
"I said 'no' many times to the producer of Property Virgins. And then I thought, Ah, what the hell? This will be fun. We'll do two or three episodes and I'll have a disc to show my grandchildren. 'Look what Nana did!'" says Rinomato.
"I never ever thought it would be a Number 1 show. And never thought it would run worldwide. No one was more surprised than I was at its success."
And what a success it was.
Property Virgins chronicled Rinomato's efforts to guide her clients through the journey of first-time home buying. The show regularly drew in 11 million viewers per episode when it first aired on HGTV and HGTV Canada.
Though she left the show in 2011, she has yet to leave the public eye.
Rinomato's second show, Buy Herself, traced the experiences of single women buying their own homes.
It aired on HGTV Canada between 2012 and 2013, but continues to be watched on Netflix to this day. The reality star also continues to be called upon for her real estate expertise by Canada's national media.
But celebrity has never been her primary aspiration.
For 22 years Rinomato has run her own flourishing real estate practice in Toronto, as the head of Sandra Rinomato Realty Inc. Brokerage. And she does it with the same genuine personality and expertise whether the cameras are on or off.
In this exclusive interview, Sandra Rinomato reveals the secrets of putting real estate transactions on camera and puts to rest the questions of what's real and what's not about her brand of reality TV. And of course, you'll discover how she continues to thrive after 22 years in the business.
How did you arrive at real estate?
It was on the recommendation of a friend actually. I never really considered it as a vocation.
Long before Starbucks invaded our Toronto streets, I had called him to look for a café I could open and he said, "Why don't you consider real estate?" ...  And I said, "Why would I?" ... And he said, "Do you know how many cappuccinos you would have to sell to equal a real estate commission?" ... And I said, "Yes as a matter of fact I do."
So he loved real estate. He talked me into it and off I went.
So what is it about real estate that keeps you going now?
It's almost like my work life trained me for real estate because I spent many years in retail.
I started off as a part-timer, then went on to be a manager and a franchise consultant. So all of the skills that I learned in retail, I came to use in real estate.
Plus, I have a sociology degree, so all of that works well with real estate.
With real estate, you wear many hats. It's primarily a people business and I'm people oriented. The energy I get from working with people is what turns my crank – you know what I mean?
It's the interaction with them. It's finding out what they want and helping them realize their dream. It's about having the knowledge and the skill to help them navigate through the minefield of Toronto real estate.
It's an amazing feeling when you help a client who trusts you and comes to you for advice. It's almost as if all the pieces fall into place and it's so much fun.
How did you become a real estate agent on reality TV?
The producers were casting [for Property Virgins]. They approached me to audition. I did it and I didn't hear from them for six months. And then they called me back for another audition.
Really, I had very little to do with it. That one totally fell into my lap I'm embarrassed to say.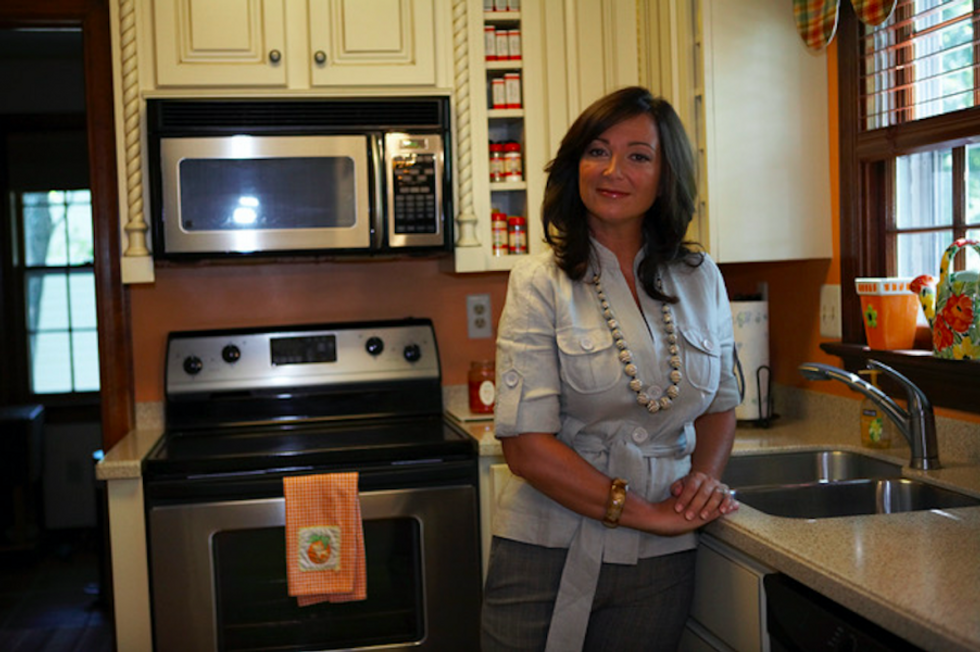 What's the difference between representing clients in front of the camera and away from the camera?
Well, the pace is different.
It's a hell of a lot faster in real-life. We're restricted by people's availability and this and that.
Doing TV is very different. It's a hurry-up-and-wait scenario, versus if you get a client in real-life who wants to do this quickly, you're running and working late or starting early and dedicating all your time and effort to that and solely that.
It's just a completely different animal with a completely different pace. It's not to say that the people on TV weren't getting that same service, but the stuff you see on TV took a long time to film.
Are there interactions on TV that you film again? In other words, is it still real?
Sometimes there's a sound hit. So things happen.
But people really go into the houses. They really say those things. And whatever I say to the people is never scripted because the TV crew doesn't know real estate the way I know it. So they're not going to tell me what to say, right?
I think that's a misnomer.
Some people say, "Oh, you're an actress." No, I didn't have scripted lines. This is still real estate. The reason why it appears to be so sincere is that I forgot about the cameras and I was just talking to my clients the way I would normally talk to them.
That translates and people pick up on that because it was real.
Do people want to do business with you sometimes simply because you're the star of  Property Virgins and Buy Herself?
Sometimes, yeah. But I had a mature real estate business before I started the show. I've been doing real estate for 22 years.
The show came into it when I was doing it for about 12 years, so I already had a mature business. I already had a clientele database. But yes, many people will reach out because they know me from the show and they like the way I work.
If they don't have an affiliation with another realtor, they feel they can reach out to me because they know what I'm like. It is me.
The first 15 and the last 15 seconds of the show are the only things that were scripted. Other than that, it's all me.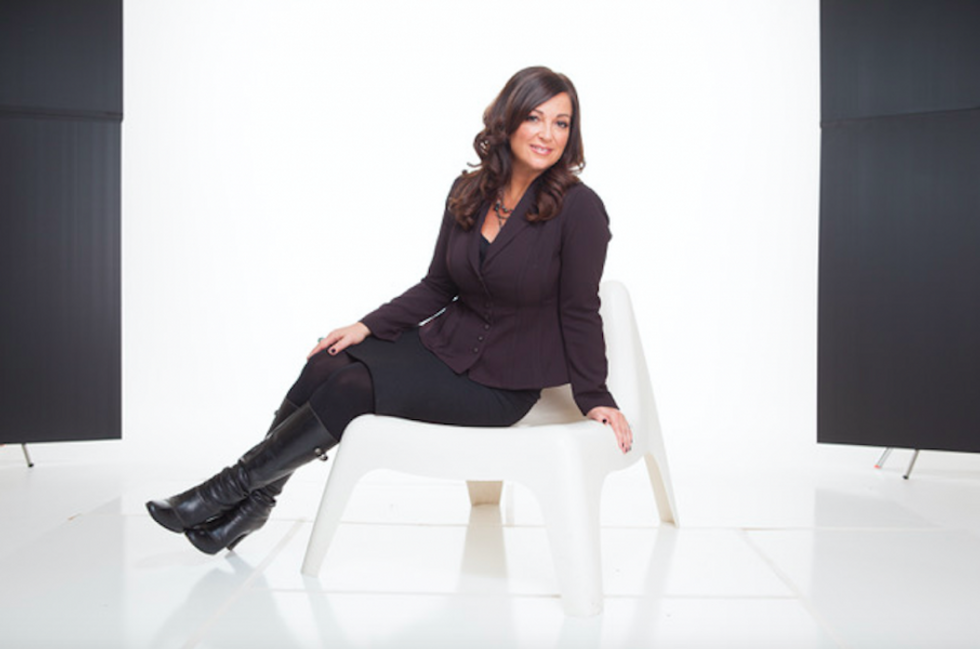 How do you characterize your approach when dealing with clients?
There are many really good realtors who will listen to what their clients are saying, but the trick isn't just in listening.
It's interpreting what they're saying and then interpreting the data for them in a manner that they can understand it.
If you told me you needed XYZ, I want to delve into why you think you need XYZ ... Because you haven't started looking yet. Or maybe you're a first-time buyer like the people on Property Virgins. So do you really know how you're using the space? Or are you saying, this is the house I grew up in so I want it or this is the house that I saw so-and-so buy, so this is what I want.
But let's really talk about what you want, what you need. Let's really talk about what your dream is.
Once I see the client and take them out to different properties, together we actually tweak that dream and vision to what it is they really want.
Someone might say they want a two-bedroom two-storey house and end up with a two-bedroom bungalow. And it's just because they're not experienced enough or know the market enough to focus in on what they really want.
It's my job to focus what they want into something doable for them.
What do you believe people need to know before buying a house?
I believe real estate is a long-term investment.
If you're buying a property to flip it, I'm not even going to speak to that because that's gambling — even in a good market.
But if you are ready to buy because your family is growing or your family is shrinking — the kids all moved out, or whatever your situation is, if it's time for you to buy, do not hesitate. Go ahead and buy.
When I say that, you got to make sure you can afford it and that's a big deal, not just what the bank says they can lend you.
You have to learn how to budget effectively. Look at your spending and expenses. And say I have this much money to dedicate to housing comfortably a year to six months, before you start looking, so that you're aware of those numbers.
It's no one's fault that you're house poor except your own because you didn't do that due diligence. It's not just that the bank said they would give you $1 million.
What does that mean to your lifestyle? Does that afford you the lifestyle you desire? Or does that cripple you and remove you from the lifestyle you desire?
These are the hard questions you have to ask yourself.
Industry Profiles