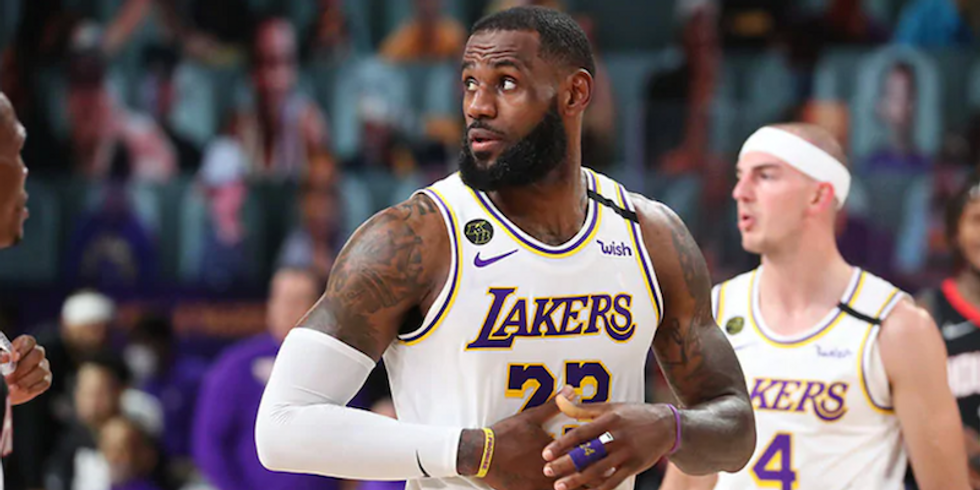 (Photo courtesy of Flickr, by Keith Allison)
The King of the basketball court, LeBron James, is set to be a free agent, and after the Toronto Raptors finally beat the Cleveland Cavaliers in their playoff series, we think he might want to consider a future with the Raps.
---
Toronto has some amazing palaces fit for King James. From Chateau style country houses to Bridle Path estates — just down the road from Drake — there are plenty of options for him and his family.
Here are the top five mansions currently for sale that we think are fit for a King.
(So, like we've mentioned in our urgent message to LeBron, maybe after Lowry, DeRozan and the Bench Mob show him why Toronto is Number 1, he can tour a few open houses.)
A Modern Day Home Complete With NBA Basketball Court
382 Old Yonge Street: Listed at $12,800,000
LeBron, this modest abode would be perfect for you to call home when you join the new reigning champs in Toronto. It's conveniently close to transit, in case your Benz(es) break(s) down. But check out some of the other perks of this palace.
The home theatre is great to check out highlight reel replays, and screenings of your latest movie. But what really makes this place perfect? The NBA-sized indoor basketball court. You know, so you can shoot hoops at home with the kids.
2. A Rustic Retreat In A Country Mansion
95 Old Colony Road, Toronto, Ontario: Listed at $13,875,000
Maybe you'd like to experience a little more rustic charm in your Northern getaway?
This place would be perfect for braving a true Canadian winter. And, hey, we know baseball didn't exactly work out for Michael Jordan ... but you could always give tennis a try with your own private court? Check out the amazing backyard and pool!
3. A True Castle For A Basketball King
85 The Bridle Path: Listed at: 22,990,000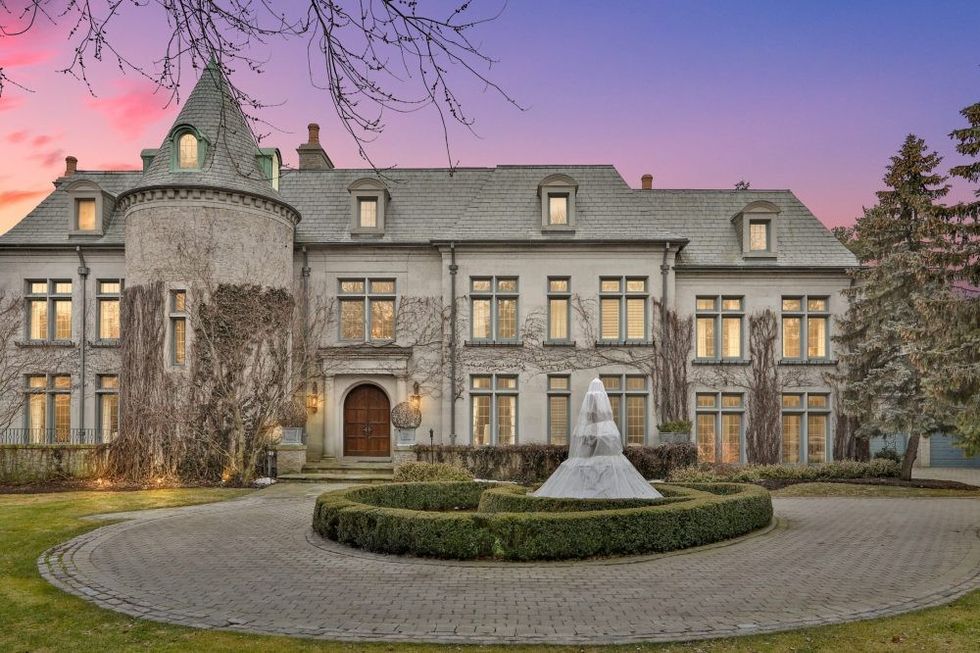 (Photo courtesy of Barry Cohen Homes)
Maybe it's time for you to move into a true castle. Toronto has Casa Loma. So we know our castles.
This Bridle Path home might not be quite the same as the old Spanish castle on the hill, but it has some serious Game of Thrones vibes. And you can give our national pastime a go on the professional indoor hockey rink.
4. Maybe A Modern King Needs A Modern Palace
469 Spadina Road: Listed at $25,000,000
Inspired by the brownstones of NYC (but with a contemporary twist), this amazing home has a modern edge with sharp lines and the most innovative features.
We can't tell you how much you'll appreciate the heated garage during your first Toronto winter. And when the weather turns pleasant, you can sit back in your rooftop Jacuzzi and watch over your new kingdom ...
5. The King Could Always Step Into The Shoes of A Prince
61 The Bridle Path: Listed at $16,900,000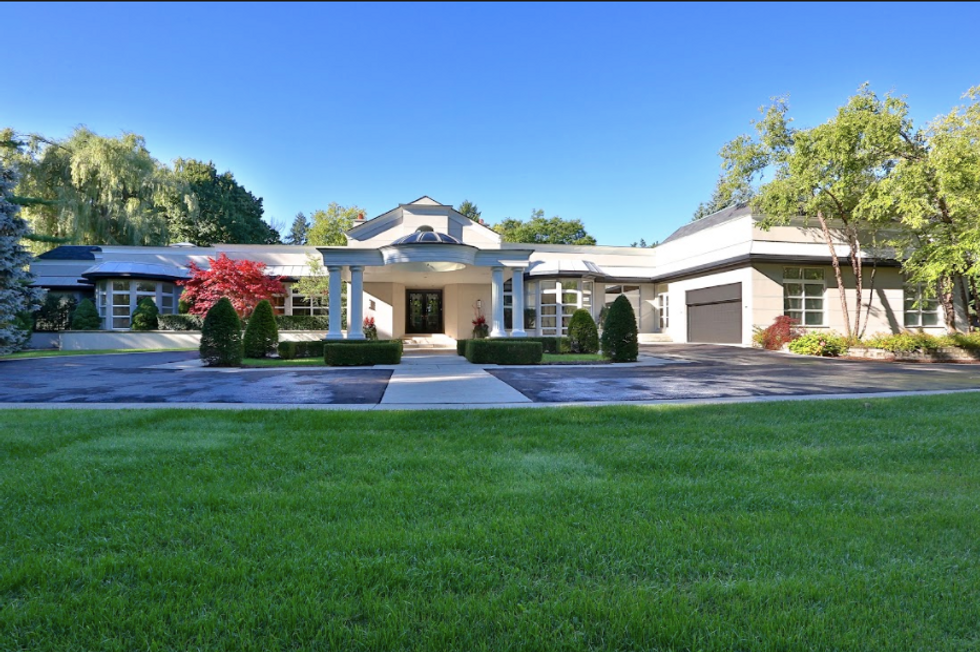 Prince's former Bridle Path home is a spectacular option for Toronto royalty-to-be like King James.
Featuring a quirky hair studio, this fantastic sprawling estate is full of french doors, amazing entertainment areas, and a backyard oasis with a beautiful pool.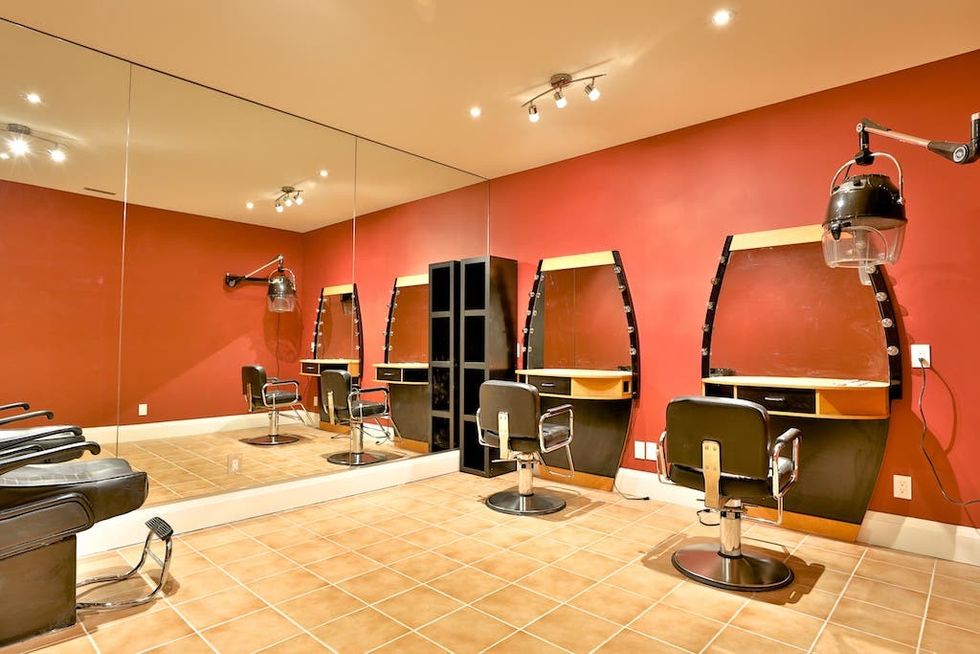 So there you have it.
Five amazing options currently for sale in the Toronto area.
And yes. We saw your $23 million mansion in L.A., so we have a good idea what you need.
And, as you're about to discover, Toronto leaves all of the competition behind.
Toronto