Toronto
Toronto
Winnipeg Jets Hockey Fans Take Over Queen West Bar In Toronto [UPDATE]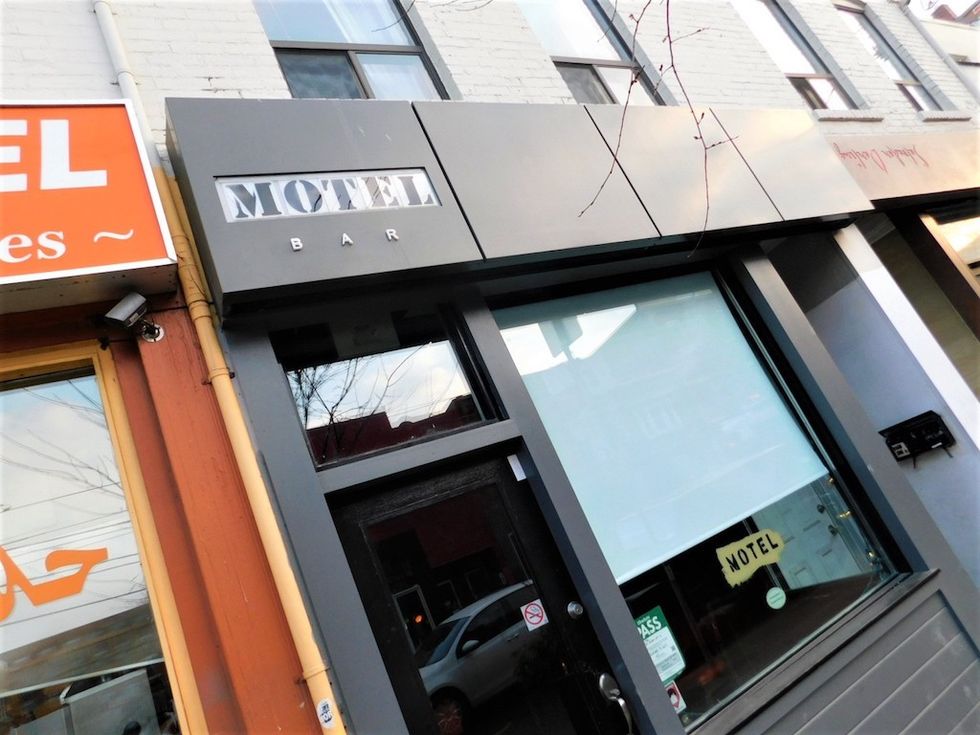 UPDATE: This video shows the party scene Thursday night at Motel Bar, as the Jets downed the Preds to move on to Vegas, baby.
Transplanted Winnipeggers may live and work in Toronto, but that doesn't mean they cheer for the Leafs.
Stumble into Motel bar on Queen Street West on any given night, and it is Jets hockey and (almost) nothing else.
"I always wanted a small bar with some live music," says Daniel Greaves, lead singer for the platinum-selling band The Watchmen and owner of Motel in Parkdale.
"Downtown Toronto with its 'city of neighbourhoods' thing was the only way it could happen. You can cobble some money together and actually take over a little hole-in-the-wall and turn it into something special."
The whole Jets bar idea emerged rather accidentally, Greaves says. A Winnipeg native, he certainly didn't need encouragement to cheer for his hometown team — when it existed of course.
"It turns out, the year I bought the bar was the year the Jets returned to Winnipeg. It was very organic. I was always working at the bar, especially at the beginning. So the only time the TV was on was for the Jets games and slowly it caught on. It's just grown every year.
"The 2015 playoffs was insane."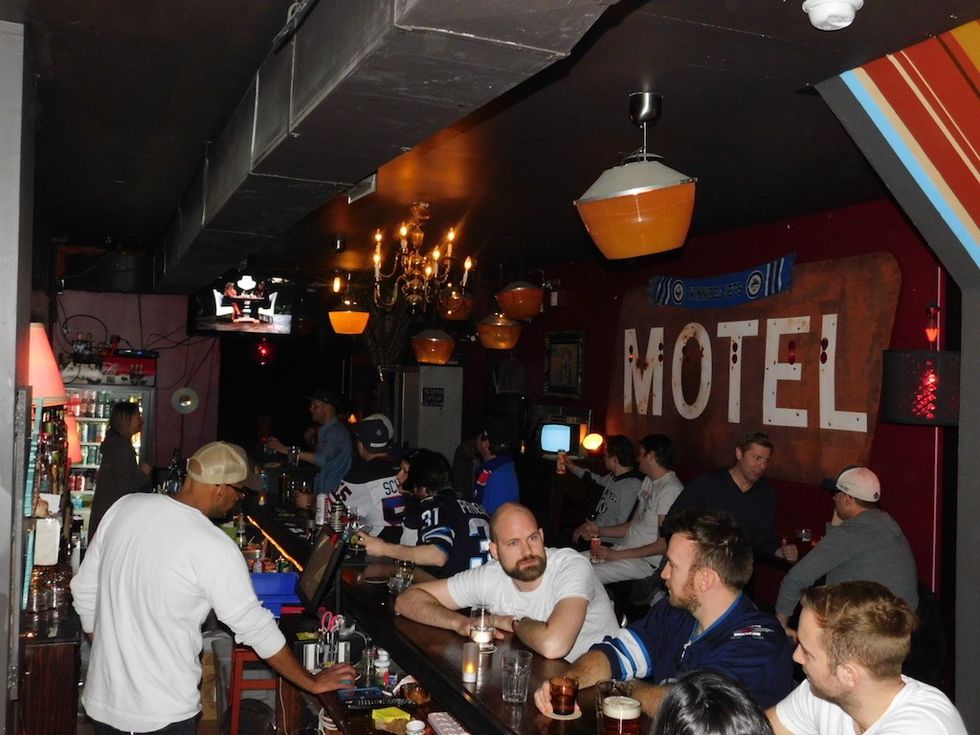 Like many of the raucous two-dozen jersey-wearing Jets fans on hand for Wednesday's playoff victory over Minnesota, Greaves says coming to Toronto was a basic business decision.
"We (the band) always knew that the centre/hub of the music industry in Canada was Toronto. It's where all the record companies are. Where all the colleges were close.
"After several successful Canadian tours, most of which were concentrated in Toronto and Ontario. I realized that most of my life and friends and opportunities were in Toronto. By the time I moved here in '99, it felt like home already."
For actor Michal Grajewski and wife Katherine — who have lived in Toronto for almost 15 years — the decision to come east was also a work one.
"My wife was going to school up here I thought I'd come down and here and get an agent and make a go of it," he says, holding his four-month-old son Lawrence — who has already appeared on Hockey Night In Canada in his itty-bitty Jets jersey.
"I think when the team left, I was in junior high and I was at that age where it really hit us hard. So when they came back it was such a special thing for Winnipeg," says Grajewski. (But he doesn't discount moving back to his hometown someday.)
"I don't have any plans not to move back to Winnipeg. We'll just see how life presents itself."
Harley Flett is a recent arrival in Toronto. He says while the city is definitely more expensive than Winnipeg — rent averages 30 per cent more in Toronto. Groceries, on the other hand, can cost an extra nine per cent according to Numbeo — but Toronto also offers a lot more.
"It isn't cheap here, but it's nice to switch it up and get a new experience," says Flett, who works in retail.
"I'm leaning more towards making it permanent now. And I've started looking into school here. But you obviously get a little homesick when the Jets hit the playoffs. Even coming here, I sometimes wish I was at the game or on Portage Avenue.
"But Toronto, it's made for people who want to push themselves forward. It's expensive, but there's a lot going on. "
For non-Winnipeg fans in the neighbourhood, Motel's Jets-only policy has mellowed over the years. Besides live music several nights a week, you might also catch the odd Toronto Blue Jays game, maybe even the Leafs under the right circumstances.
"People would ask me to put on the Leafs game and I'd say I'll play the game when the Leafs are playing the Jets," says Greaves. "The rules have softened quite a bit."
Motel bar is located at 1235 Queen Street West.