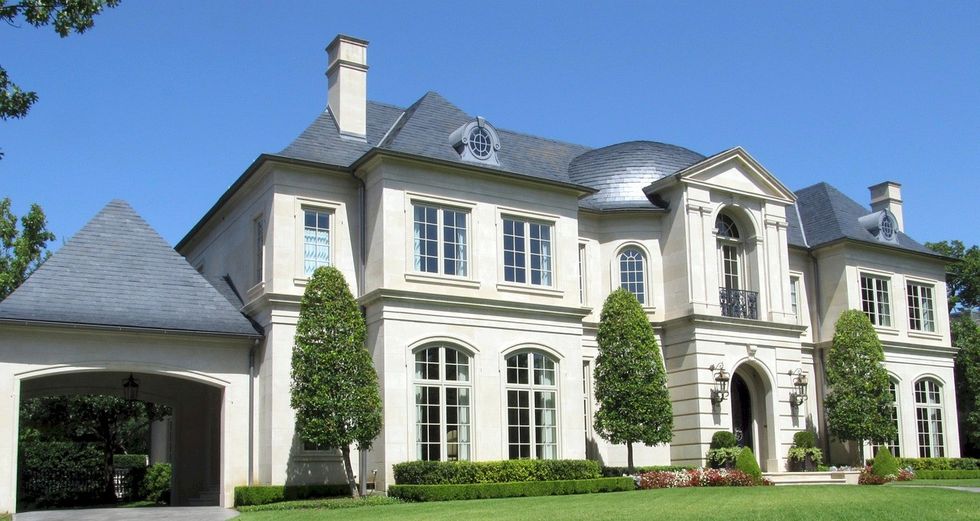 Here's everything you need to keep you in the know …
---

Toronto
You may want to pin this … Pinterest plans to join other American tech heavyweights and open its first Canadian office in Toronto.
The company known for allowing you to go on a selling or buying spree is about to go on a hiring spree.
Come October 17, people in Ontario will be allowed to smoke recreational marijuana wherever it's legal to smoke tobacco.
Nuit Blanche Toronto 2018 will transform the city. And you get to be a part of it. For FREE.
Developers unveiled plans for M3, a new 81-storey condo tower, on Monday. The building will be the tallest in Mississauga "by a significant margin" and one of the tallest in the GTA, according to a news release from Rogers Real Estate Development Limited.
Welcome to Rosedale's Geary house, at 124 Park Road. It was actually built prior to Confederation, circa 1857.
With due respect to the politicians, economists, pundits, journalists, builders, realtors, empty nesters, first-time buyers, and others who have opined on the fragility of the condo market and what they perceive will be the cause of its imminent crash …
Toronto condo prices have a mind of their own — and are in their own sky-high hemisphere as well.
Drake is a courtside kind of guy. So it makes sense that he's building a basketball court in his new Toronto castle.
Nuit Blanche is on this weekend in Toronto, which means the TTC will run all night. Plus, Line 3 in Scarborough will be completely free!
The list of free Toronto events this weekend is made to get you into the fall spirit.
Canada
A report released Wednesday by Sotheby's International Realty Canada, finds that while home sales for $1 million or more in the Toronto area slowed down earlier this year, they have climbed 19 per cent in July and August, from the same period in 2017.
Thanks to Ontario Premier Doug Ford, the whole country is paying attention to the municipal election now unfolding in Toronto.
Amid consultations over rental housing initiated by the British Columbia government, landlords worry that the current formula used for maximum allowable rent increases could be rescinded.
U.S.A
According to a new report by Redfin, U.S. home-sale prices increased 4.7 percent in August compared to a year ago. The price growth rate has been dropping for six consecutive months and has not been this low since August 2014.
New Yorkers are unabashedly nosy, especially when it comes to other people's homes. Wendy Goodman is a native, so she knows this all too well.
Finding temporary housing for thousands of North Carolinians displaced by Hurricane Florence could prove more difficult than it was for those uprooted by other recent U.S. storms and hurricanes.
International
Toronto is the most expensive city in Canada. Check. Toronto condo prices are at a record high. Check. Toronto has the most expensive rent in Canada. Check.
You're finally ready to talk about that big scary thing that you've been avoiding for the last 20-something years: Real estate and buying your first home.
The year is 2003. Beyoncé and Jay-Z stay mum on romance rumours. iPhones don't exist. And you're on the landline with your real estate agent.
According to a new report from global hotel consultancy HVS, tourism numbers to the Hungarian capital of Budapest have risen by 12% over the past three years prompting a recovery in the city's hotel sector and stimulating further demand for vacation property assets.
Community