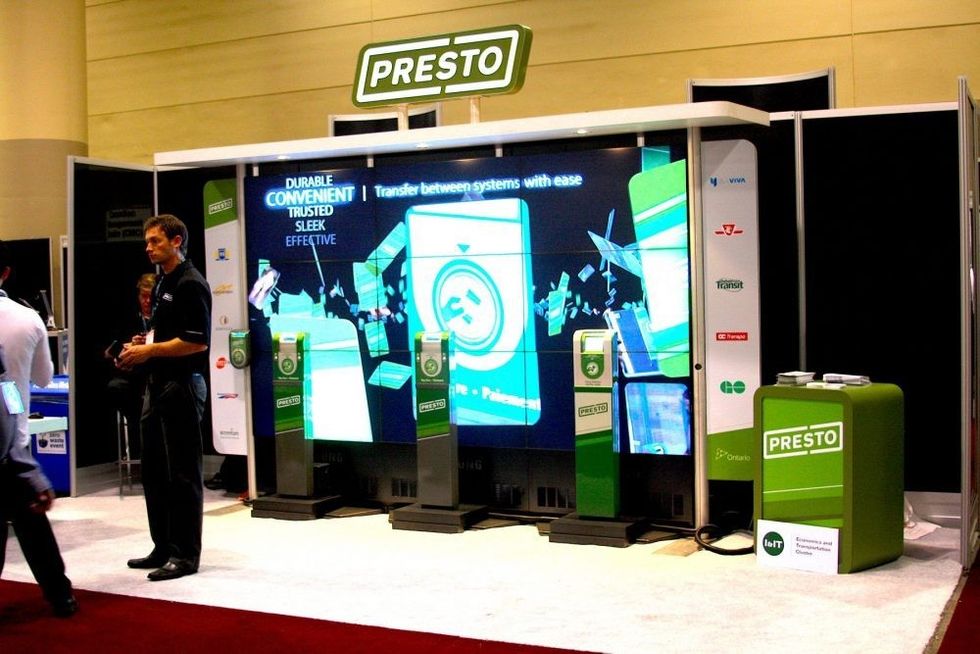 (Photo courtesy of Derek Hatfield via Flickr)
Turns out there is such a thing as a free ride — on the TTC at least. And not on purpose.
---
Presto was created as Toronto's new standard method of payment on public transit, but it seems the TTC is really paying for it.
Since 2016, transit riders have saved millions, which has cost the TTC millions.
The Toronto Star reports that malfunctioning Presto devices have led to more than 1.4 million free TTC rides in 2016 and 2017 alone.
According to
the Star
, "Failing fare card machines on vehicles and in subway stations led to customers taking 579,970 trips without paying in 2016, and 864,705 trips in 2017."

The article goes on to explain that the unpaid trips represent a small fraction of the more than one billion rides TTC customers took over those two years. Nonetheless, each one represents lost revenue for the transit agency.

Metrolinx owns and operates Presto.
TTC spokesperson Stuart Green told the Star, "Metrolinx has a contractual obligation to compensate TTC for these revenue losses."
Green also said the TTC continues to work with Metrolinx to resolve all issues, including those on the revenue side.
Metrolinx has yet to reimburse the TTC for any of its bills.

Presto's full electronic fare payment system was supposed to be fully integrated to Toronto's subway system by mid-2017. But it has been so plagued with problems that the transit agency now expects full integration of Presto by the middle of 2019.
Stay tuned for weekly subway closure reports from Toronto Storeys. Published Fridays. 
Toronto