(Photo courtesy of The Distillery District via Facebook)
In the '90s, Mathew Rosenblatt and his partners at Cityscape Development Corp. owned heritage buildings on Toronto's Jarvis Street. They loaned these buildings to movie studios as filming locations. One day, a movie location scout told them there was a heritage property they had to see — The Distillery District.
---
"We came down thinking it was the one grey building you can see from the expressway. We didn't know there were all of these buildings and streets," Rosenblatt recalls.
"We asked the person touring us, 'Are all these buildings included?' He said yes. And immediately we knew we have to turn this into a walking district – something the city desperately needed."
They walked into the first building and within the first five minutes started imagining the art galleries and cafés that make The Distillery their home today — creating the vision all Torontonians can enjoy.
In a Toronto Storeys exclusive, Rosenblatt lifts the curtain on how The Distillery District came to be and what keeps it going today. He also reveals what's behind its edgy campaign: #TheDistilleryHasCoolShit. And you'll never believe how big a role this historic district has played in Hollywood ...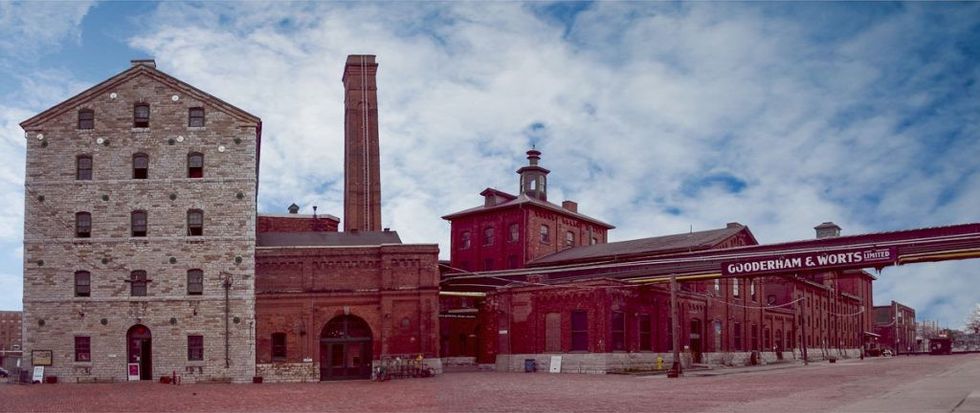 (Photo courtesy of The Distillery District)
How did you find yourself involved in real estate development?
On a personal note, I've always loved real estate. Before even going to university, wherever I was in the world, I always looked at buildings and imagined what they could be. I always liked the idea of construction, development and changing buildings to hopefully — in small ways — change cities for the better.
Early on, after university, I apprenticed with a number of developers and did every aspect of development: management, purchasing and analyzing.
Eventually, I partnered with a number of other people: one a lifelong friend and two people who had been in this business for a very long time and had lots of experience around heritage buildings and adaptive reuse. And we formed a company called Cityscape that really targeted heritage buildings and new residential.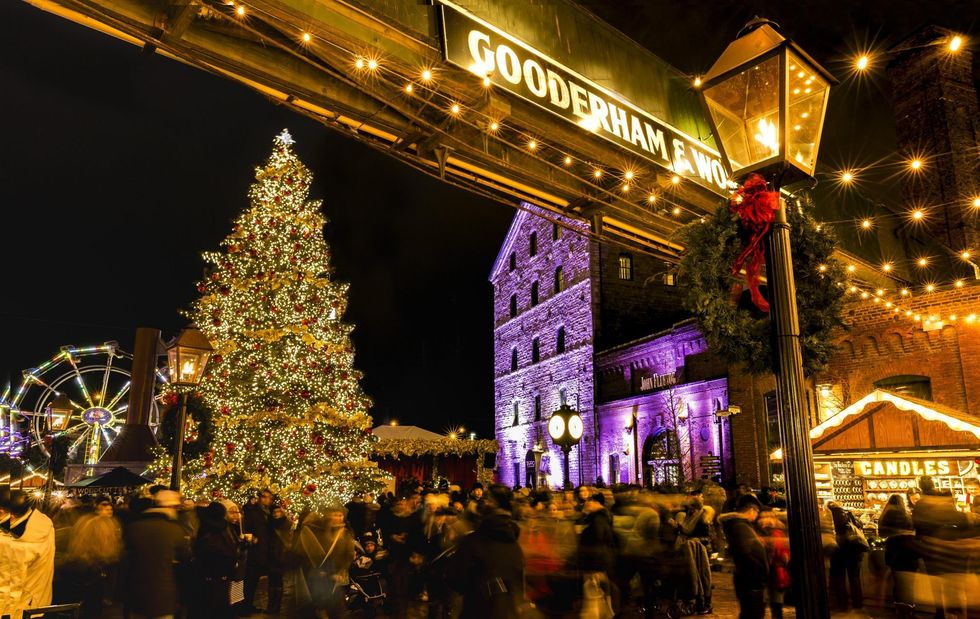 (Photo courtesy of The Distillery District)
What got you involved in remaking The Distillery District?
In the late '90s, Cityscape did projects around the city. Then in 2001, we came across The Distillery District, which for us was a dream project. It was a derelict collection of 44 buildings — all heritage — on a 13-acre parcel.
All the streets were owned. And we really were instantaneously enamoured with the property.
Then, in 2004, Dream Unlimited became a partner in the Distillery.
We all wanted to create something that would be both financially viable for our company and could really add value to the city, while doing something our families would be proud of.
But before that, the Distillery was used to film movies, right?
Yes. At one point, The Distillery was the largest movie site outside of Hollywood.
There were over 2,000 films made there.
And when I say films, that could be anything from a feature Hollywood film to Canadian TV, commercials and music videos. With a vacant site, they had no neighbours to worry about and it ended up providing a great canvas for so many different scripts.
However, although there was substantial income from filming, it still didn't pay the costs of operating a vacant piece of real estate this size.
So from day one, when we saw the expenses come in, it was like standing at a gas pump and watching the money flow out while you can't even read the numbers.
We knew that it wasn't sustainable as a movie set, nor was that our plan.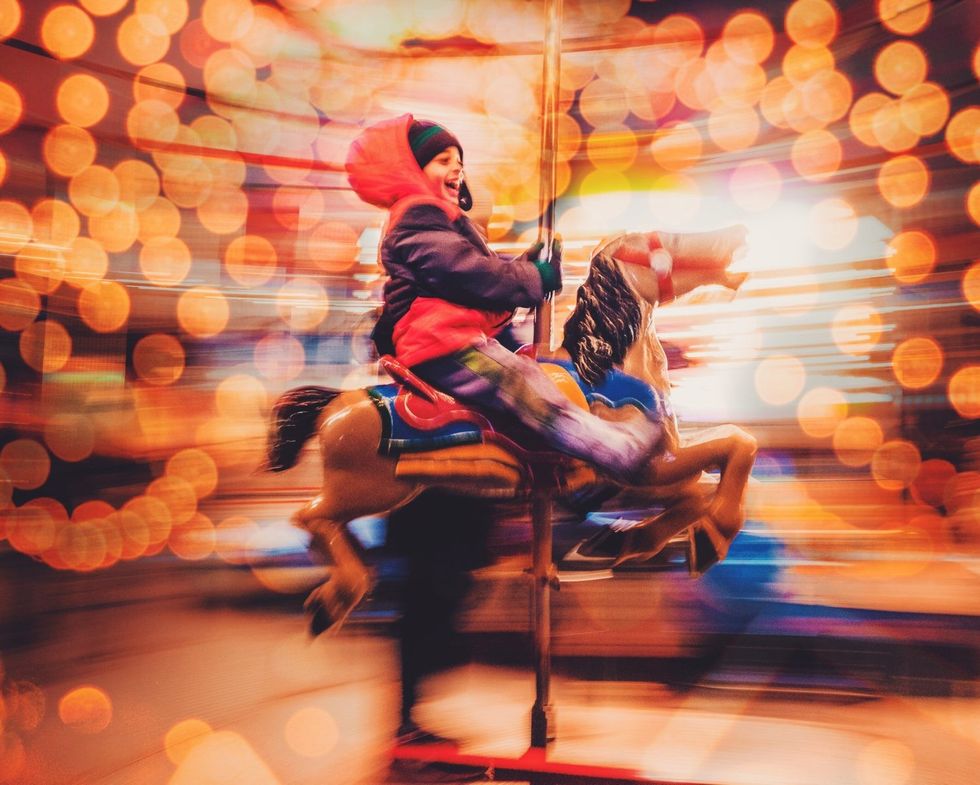 (Photo courtesy of The Distillery District)
What are the rules around the types of businesses that can make the Distillery their home? Is there an independents-only rule?
As Torontonians, my partners and I saw a need for a place in the city that was a reflection of the creative and cultural character of it.
When I say culture, I don't necessarily mean things like opera and ballet. I mean the things people do and the way that we as citizens collectively change what we want from the city and how we live in this city.
Although you mention there's a rule that we only accept independents, it's not a hard rule.
For ourselves, we wanted to create something special.
Whereas in other famous landmark destinations in the world, you'll see McDonald's and KFC. We didn't want, nor did we think that people would come down here to see the brands that they could see on every street corner in Toronto and across the world.
We wanted this to be a unique destination. Something with a little bit more soul. And have the people who are selling the products be similar in passion to the people you might see in a small town.
Rather than all of this being mandated from an office in New York saying, How do we sell as many widgets as possible ... Having people who are creative, engaged and enjoying the pioneering spirit that gives this neighbourhood its personality.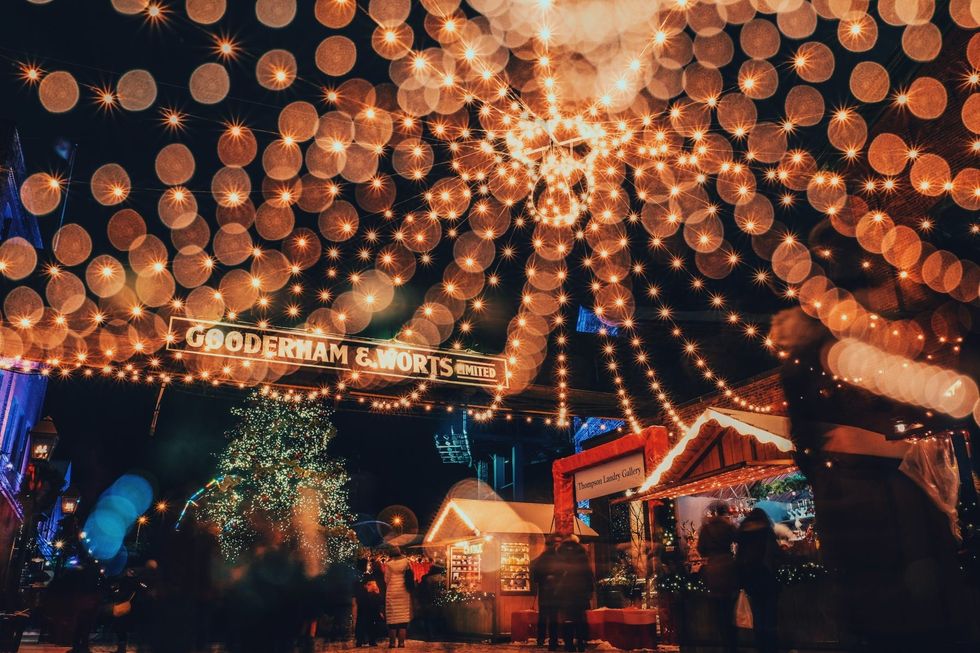 (Photo courtesy of The Distillery District)
You've also added "sticky" points — various art installations — throughout the Distillery that make people stop and stay there. What goes into selecting these captivating pieces?
The different things we layer throughout the Distillery — whether it's a tenant, the architecture, or the way we do art on the site — is an extension of a personality.
You can go anywhere in Toronto and find a brick building. But we want people to come down to have an experience, create a feeling and create a platform to connect with other people.
The things you see down here ... like The Heart, like The Peace Sign ... are ingredients in that experience. They help create the platform that inspires us to be better ourselves: ideas of love and peace.
In winter time, we do a light festival, which is very urban and cool. And at Christmas time we do a large Christmas market, which is warm, romantic and geared for family and friends.
But they're all about changing a neighbourhood of bricks, wood and glass into a place where people can live, connect and enjoy life.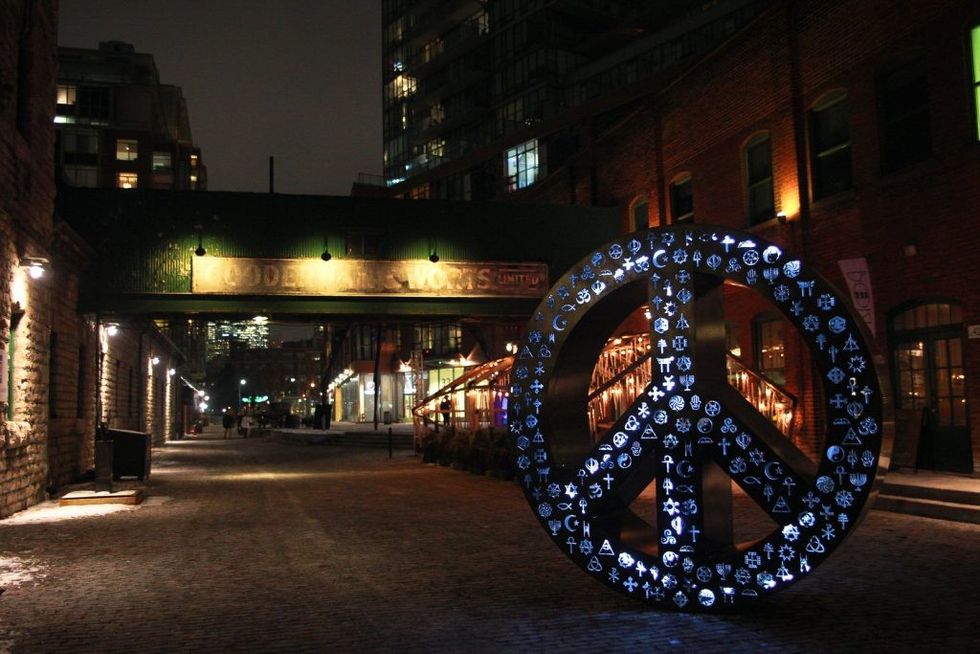 (Photo courtesy of Kyle Thorn)
Is it true you all designed "The Peace Sign" — one of The Distillery's latest art installations?
Yes. I designed The Peace Sign. I have no welding skills or building skills, so we had people help us actually manufacture it.
It was a direct reaction to what was going on in the United States, as opposed to what's happening in our city.
I think Toronto has actually grown closer and more sensitive in reaction to what's happening in the States, which is one of the reasons I love and enjoy our city. I think what's happening in the great country that sits below us is a temporary mistake. 
The festivals, in particular, are also creative ways to get people to the Distillery during the coldest months of the year, right?
Definitely.
Coming to the Distillery in summer, with all our patios is low-hanging fruit. But in the early years, people thought the Distillery was closed during the winter. Early on, we created additional reasons people would want to come down.
First, it was to attend The Christmas Market. But then once they're there, stay to visit the shops, go to the restaurants and hang out in the cafés, and see once and for all that the Distillery is a four-season destination.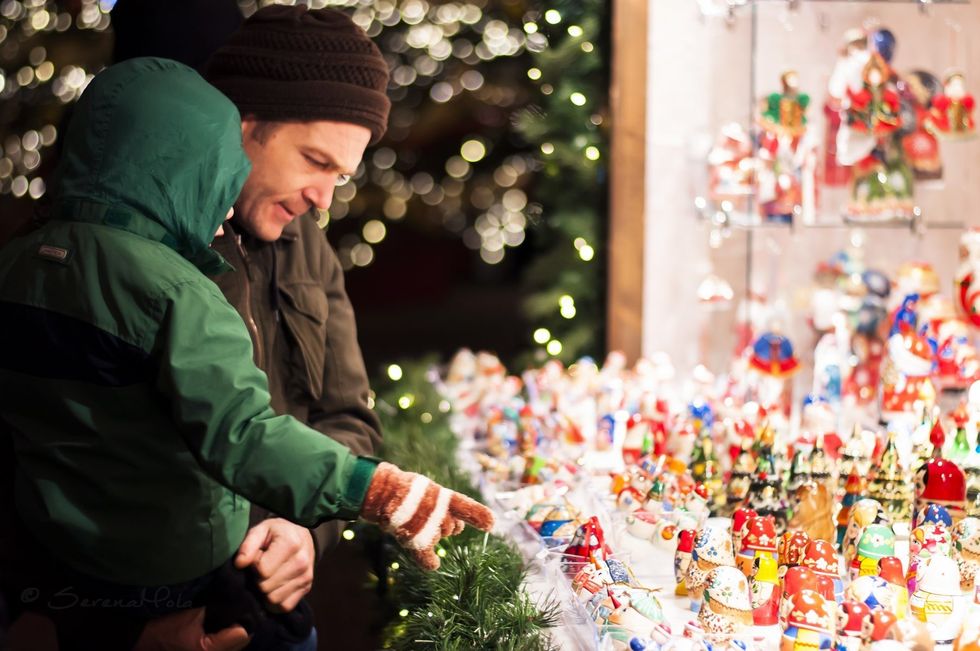 (Photo courtesy of The Distillery District)
All of this adds up to some pretty cool shit — a term you have decided to take literally. What is The Distillery District's "Cool Shit" campaign?
"The Distillery has Cool Stuff," didn't sound that urban or edgy.
With so many reasons to come down to the Distillery, people still come here because it's a walking neighbourhood. And it's probably one of the best ones in Toronto.
People come down because it's a national historic site. It's the largest collection of Victorian architecture in North America.
We are known as a patio neighbourhood where we have some of the best patios in the city.
There's The Christmas Market, there's The Light Festival ... And with all these loud messages, we want to remind people, what might be the best part of The Distillery: The Distillery community.
The Distillery community includes the shops, the restaurants, the cafés and the retailers who make it a community. And those people who are inside the buildings have something to offer that is quite different than what's being produced anywhere else in the world.
A lot of the merchandise is being produced on-site by very passionate, very creative people. And we just wanted to remind the city that this is not a mall experience. This is urban. It's individualistic. And it's cool shit.
So, every day we're posting an image of something unique you can find in the Distillery.
And when people come down and they purchase something at the Distillery, they have an option to take a picture of it, upload it to their social media feed and tag it with #thedistilleryhascoolshit. Then they'll be given a coupon for a free cup of coffee at one of the eight coffee shops in the Distillery.
All of these coffee shops have different vibes and different coffee.
Coffee shop culture might not be the same as going to a Shakespeare play, but it's definitely reflective of the way people interact with the city. They spend time with their friends and the coffee shop they choose is reflective of their own personality and brand.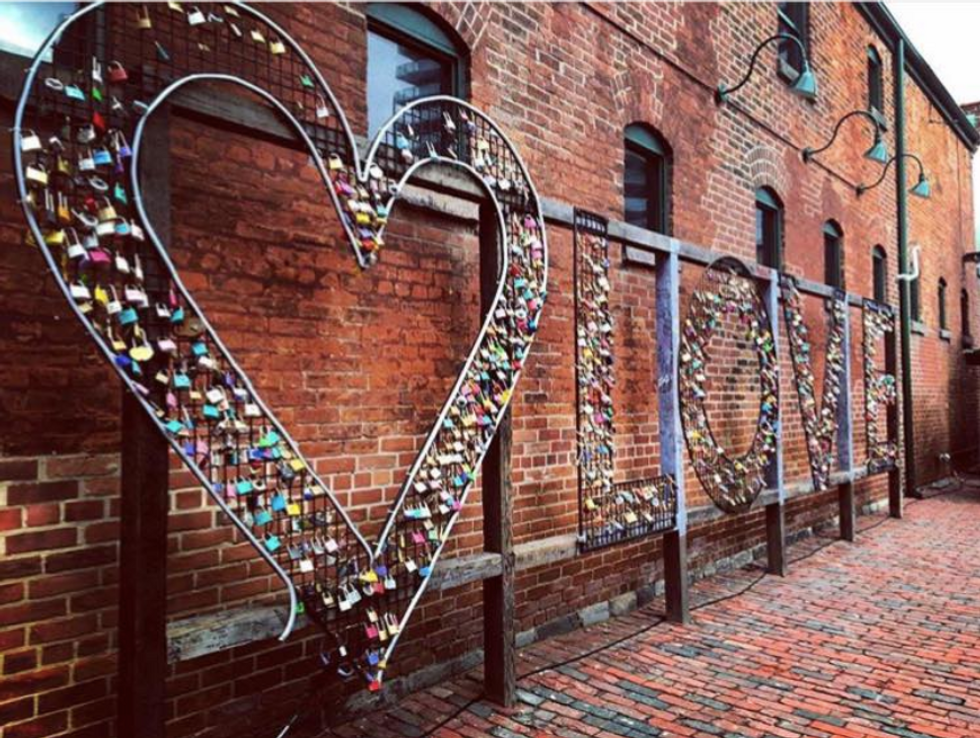 After You Read This, The Distillery District Will Be Your New Fav Place To Explore In Toronto (Photo courtesy of Distillery District)
You often reference the Distillery's personality. So if it were a person, what personality would it have?
Probably the personality of a self-actualizing 30-ish-year-old, always looking at itself and the things it does and wanting to do better.
It recognizes that no matter how good it is today and what it has done today, there's always more that it could do for self-improvement. 
Community