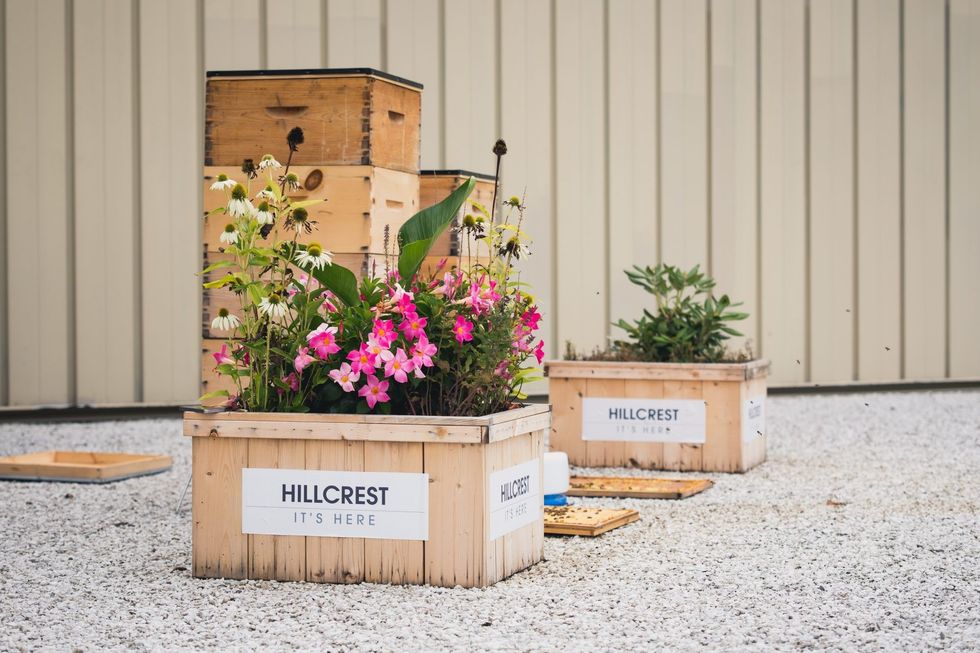 (Photo courtesy of Hillcrest Mall)
We all have that mall.
---
A mall that brings back memories for us. A mall that solidified our pre-teen years.
The place we went for the first time without parental guidance. Where we strutted around feeling like we had all the freedom in the world. Where we went on one of our first dates to watch a movie with a crush. Where we picked out our first monumental gift for someone who wasn't a family member.
For me and many others who grew up in and around Richmond Hill that place was Hillcrest Mall.
And I didn't realize how much sentiment it had until I was recently in the area and returned for a visit.
Though it has since expanded into a newer, better version of itself.
See, that's the thing with years gone by, we're not the only ones who change, so too do the places we remember.
I was impressed to learn that the once little local mall that could, has expanded. It doesn't just carry some of the greatest names in lifestyle and fashion, it has also become a valuable place for the entire community.
This endeavour has been part renovation, and part journey of self-discovery.
Glitz and glam is fun, but the last few years have seen Hillcrest go deeper.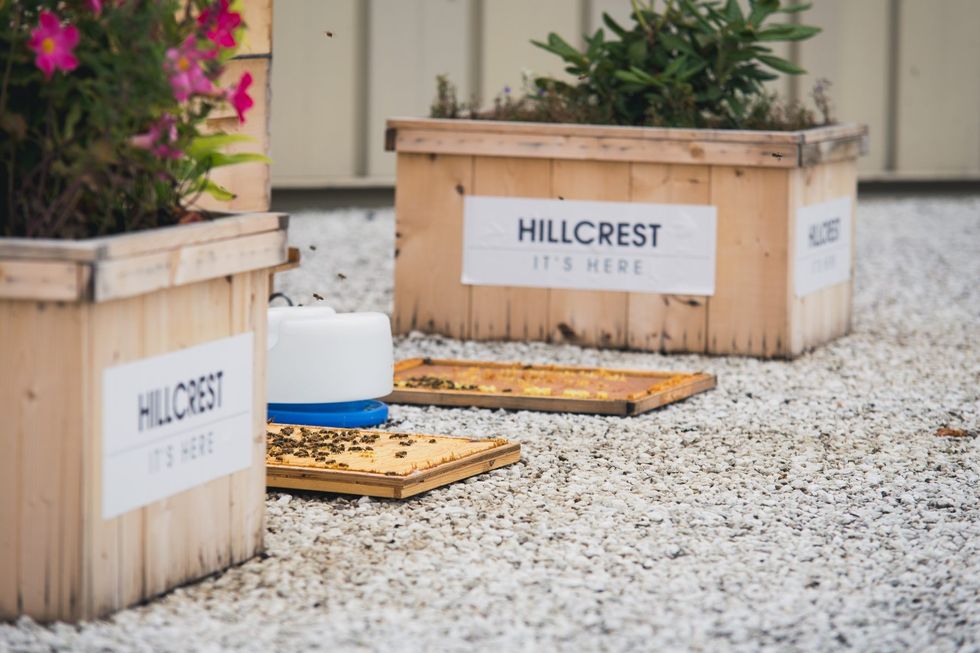 (Photo courtesy of Hillcrest Mall)
For example, Hillcrest Mall's rooftop beehives.
Hillcrest installed the hives in 2017. Since then, the bees have been pollinating trees, flowers and vegetable gardens within a five-kilometre radius of the mall.
Last year, Hillcrest produced 400 small jars of honey and donated the majority to a local women's shelter. Some jars were given away to shoppers too, as part of the mall's "Random Acts of Kindness" initiative.
(The honey is amazing, by the way.)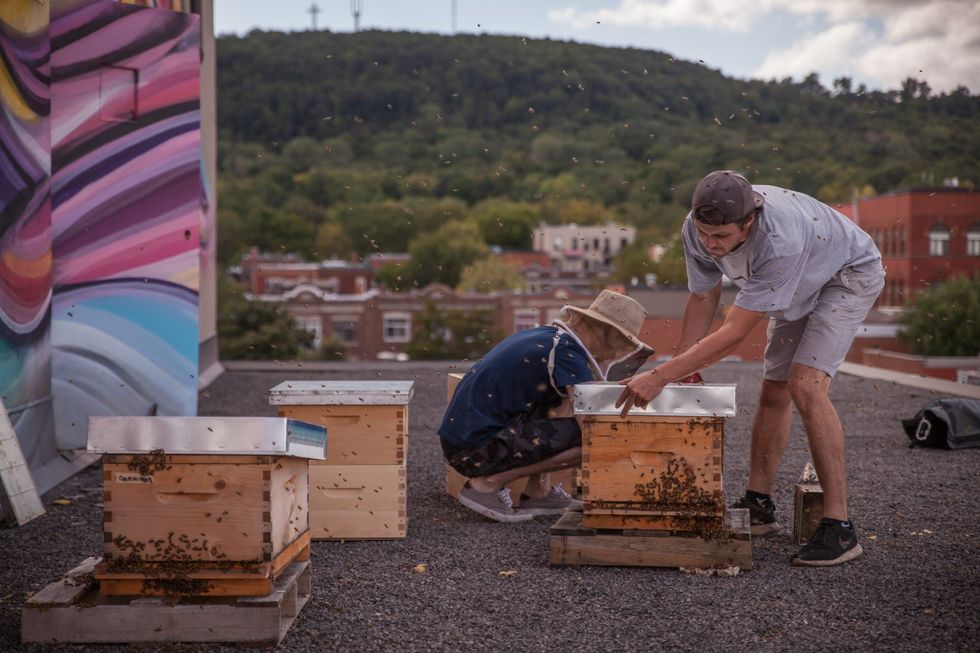 (Photo courtesy of Alveole)
Creating meaningful moments is part of Hillcrest's larger vision of being a mall with conscious.
Consciousness is not only linked to giving back, but also includes curating the right tenant mix and prioritizing family-friendly amenities and perks. Things such as electric car charging stations, a baby bottle warming service and a weekly outdoor farmers market.
Oh, and to celebrate International Happiness Day one year, instead of just posting a picture on Instagram with something cheery, Hillcrest activated one of its famous Random Acts of Kindness initiatives at Mackenzie Health, when they surprised 30 frontline staff with gift cards to the mall. A total value of $1500.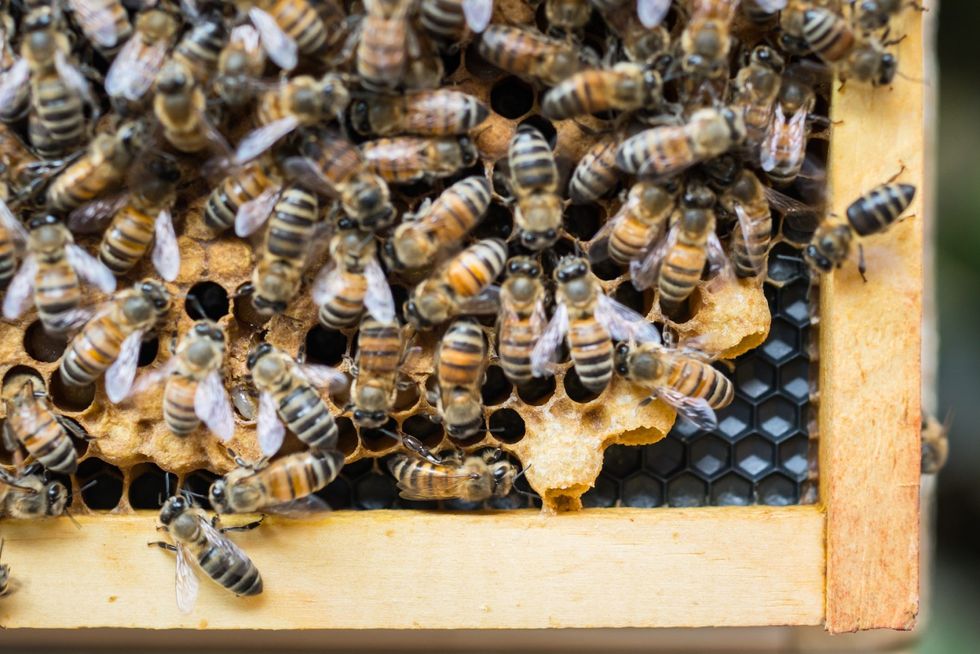 (Photo courtesy of Alveole)
This fall, Hillcrest will leverage its North Wing opening to support Sandgate Women's Shelter and Boys and Girls Club of York Region.
The social impact that its set to make on Sandgate will be very powerful, as new retailers Marshalls/HomeSense carry many of the items on the shelter's wishlist.
Hillcrest has also been making strides to improve its green footprint over the past few years by installing LED lighting in the common corridors, having bike racks installed around the mall's exterior, amplifying recycling efforts and installing a rainwater cistern to capture and store rainwater for irrigation.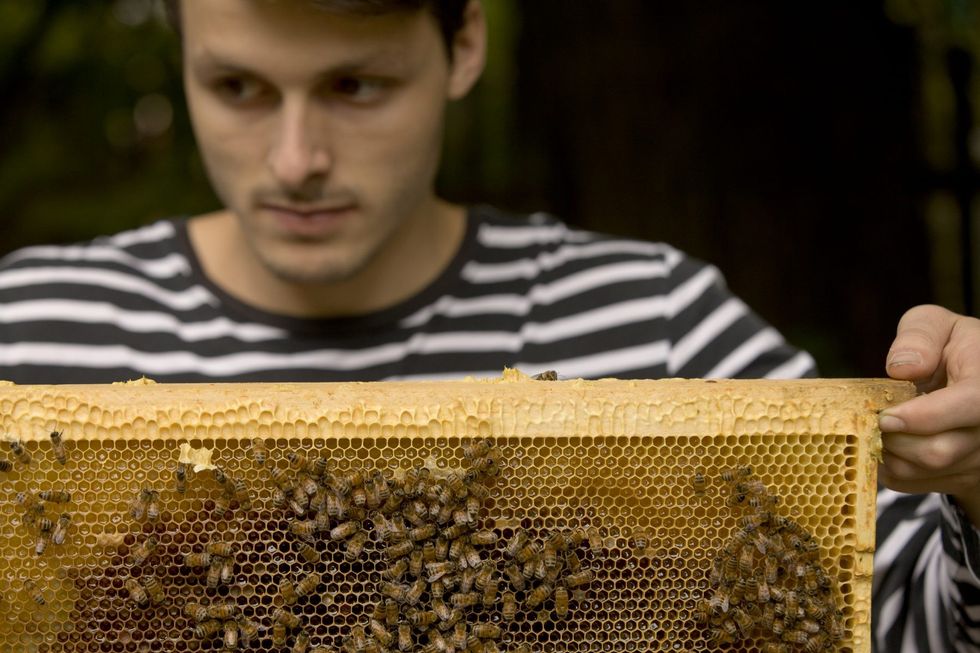 (Photo courtesy of Alveole)
This new approach by Hillcrest is resonating with the community, especially with Millennials.
Hillcrest recognizes that its shoppers care about causes, the environment and what's happening in their community more than ever. The bees and other initiatives are a response to this.
It's not every day we see this kind of movement from a mall.
Lisa Resnic, Hillcrest Mall's marketing director says, "Hillcrest's transformation process has forced us to truly look inward and ask ourselves, who are we? What are our values?
"We were inspired by Richmond Hill residents, who genuinely take pride in this shopping centre and in galvanizing around social causes that benefit their local community. A theme quickly emerged: 'It's cool to be kind.'"
She goes on to explain, "Our M.O. is simple: We believe in using our position within the community to serve the residents of York Region. We know that people in our community are socially aware, and they motivate us to seek out innovative ways to give back. The bees are just the beginning."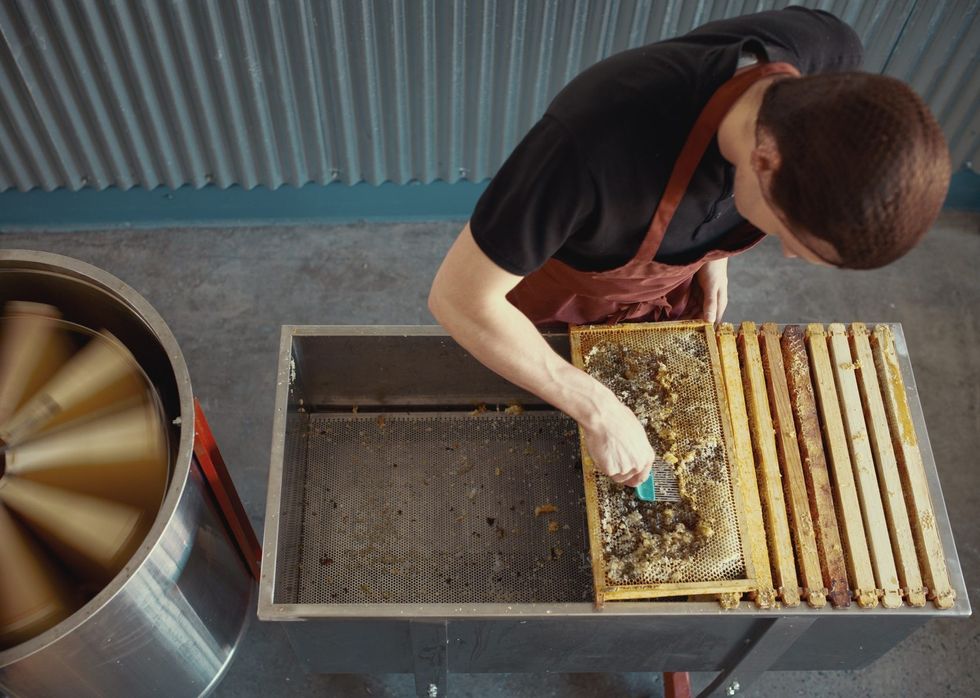 (Photo courtesy of Alveole)
So what has Hillcrest done so far and what's its plan going forward?
Resnic says, "In addition to the bees, Hillcrest works with a range of local charities such as 360 Kids, Mackenzie Health Foundation and Strides for Stroke, and Sandgate Women's Shelter. This fall we have a very exciting campaign in the works to launch our new North Wing.
"The North Wing will see Indigo, Marshalls/HomeSense and Old Navy join Hillcrest's collection of lifestyle retailers. We can't wait to unveil what we're doing and are truly humbled by the opportunity to serve our community in this way."
It felt so great to visit Hillcrest Mall again, and it's so nice to see it taking us from the past to preserving our future.
Community