Dream homes can be a reality.
With the luxury housing situation in Toronto what it is, we don't often drop our jaws at too many properties.
---
Consider them dropped.
This luxury $13-million lake house is something out of a Hollywood fantasy.
Nestled on Lake Simcoe, this stunning property is a seven-acre gated estate with its own private lakefront.
The Victorian design gives the house charm and class. And its modern amenities and upscale finishes make it truly glamorous.
With idyllic views, infinity pool, indoor hot tub, and multiple full fireplaces, this home is both style and substance.
Where: 271 Bay Street, Oro-Medonte, OntarioPrice: $ 12,999,000Listed agent: Forest Hill Real Estate Inc., Brokerage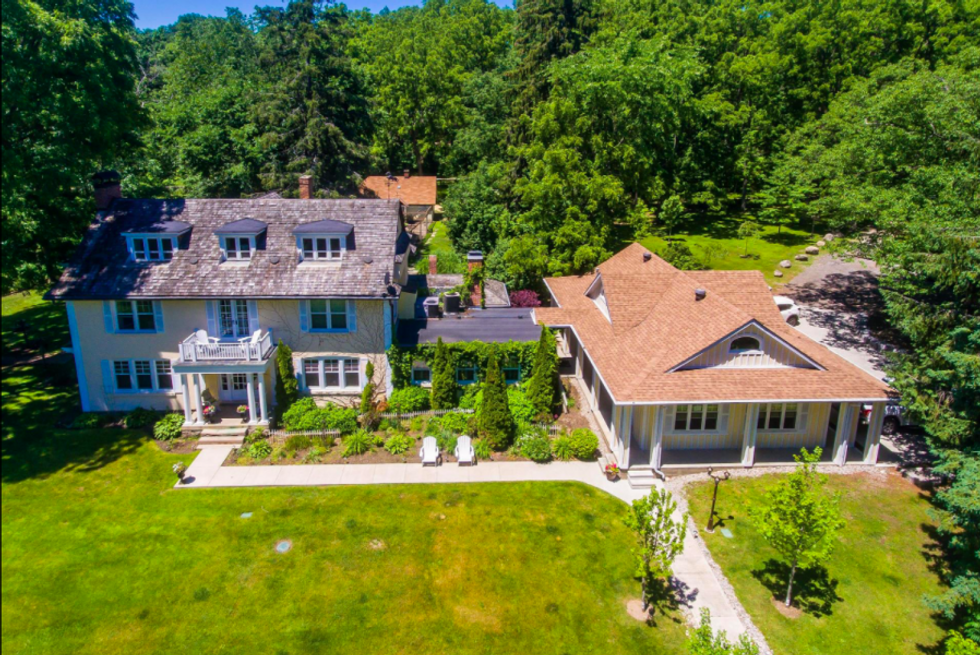 The front of the house feels like a welcoming cottage home, with lovely landscaping and architecture surrounded by a lush forest.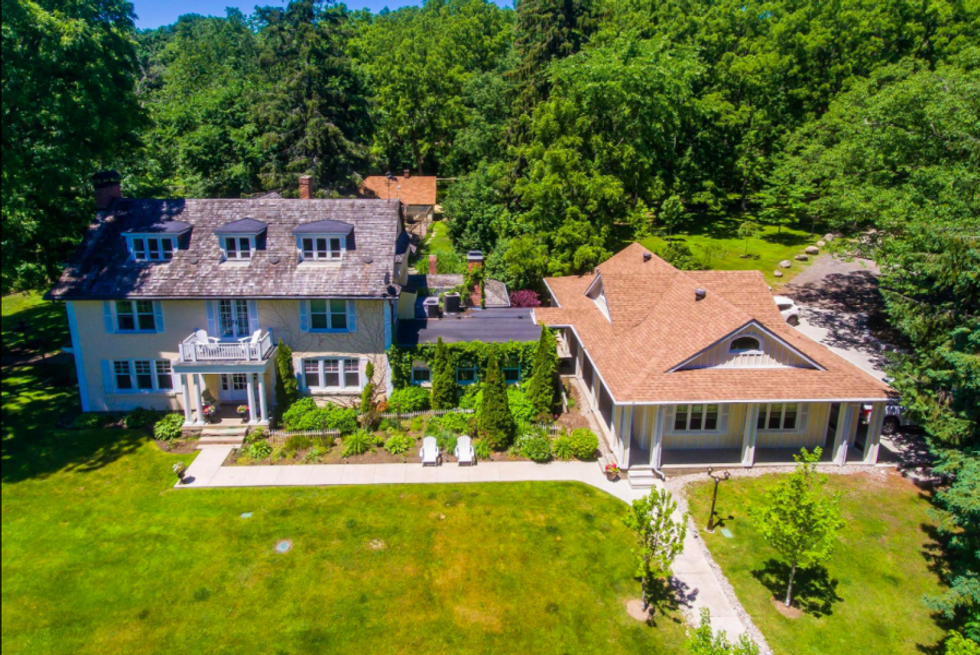 Inside, the sleek white walls play against the dark floors for a clean but cozy cottage entryway.
(You're already living here in your mind, aren't you.)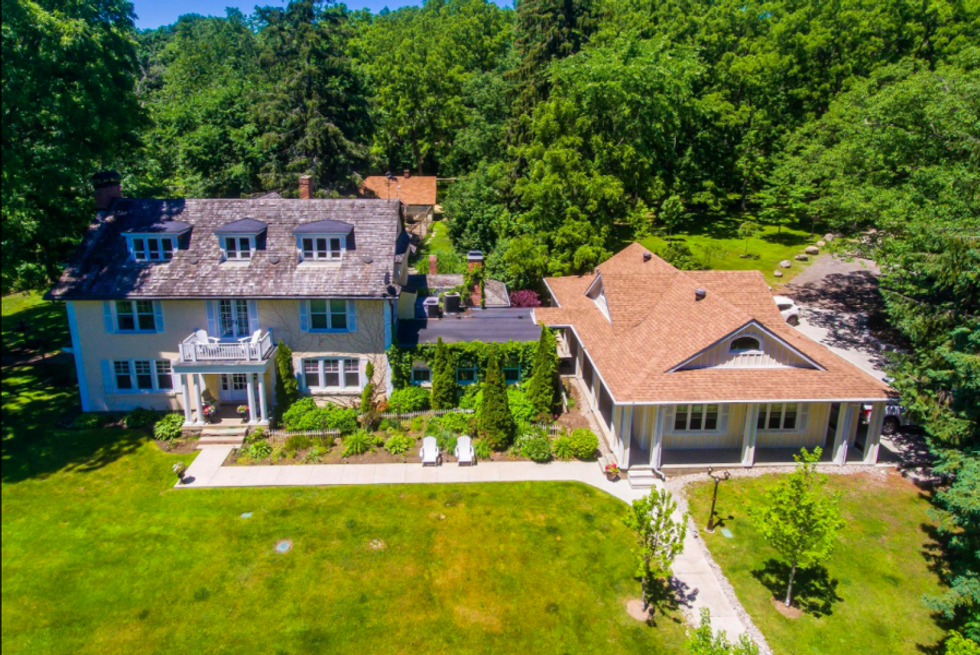 The white continues right through the house. And even from the entryway, you can see the multiple french doors which let natural light pour in. But be warned: Guests will certainly want to pour in as well ...
The main living area is charming, with gleaming wood-panelling keenly separated by massive windows. So the room remains light and open. (Again, almost like an open invitation to guests.)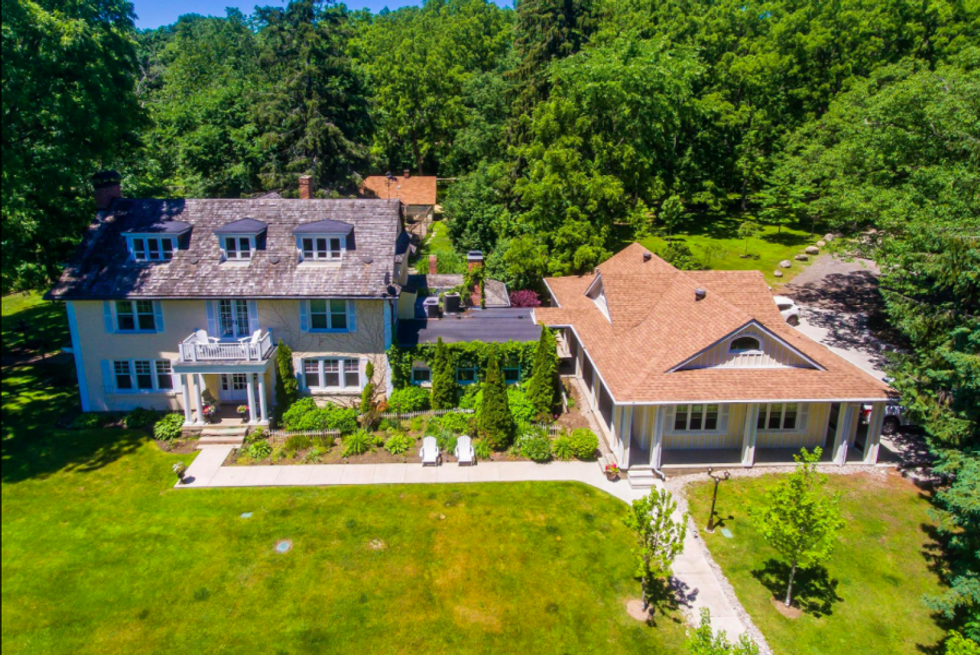 Perfect for an evening night cap or for tea on a drizzly day, this gathering area is rich and cozy.
The open concept of the kitchen, dining, and family room is perfect for all those guests. (And you can even keep them entertained in there, while you take a breather in any one of your other incredible rooms.)
The farmhouse-style kitchen is full of clean white lines and elegant fixtures. We bet you anything, even canned soup would taste better in here.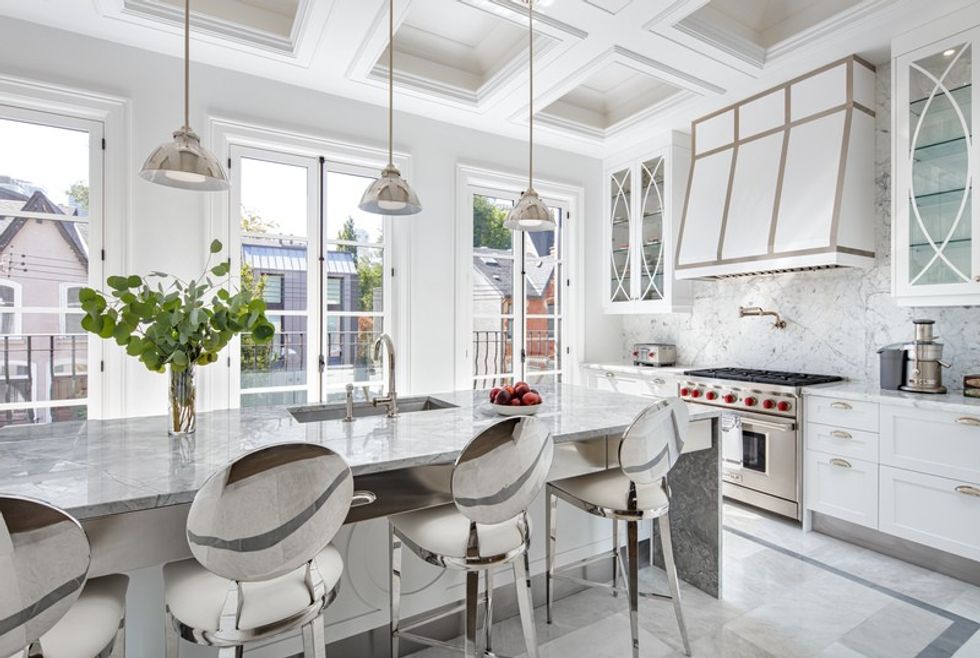 The perfect kitchen to welcome a party, or just to sit around the island as a family. Or just to relax in while pinching yourself: Do I really live here? Is this real?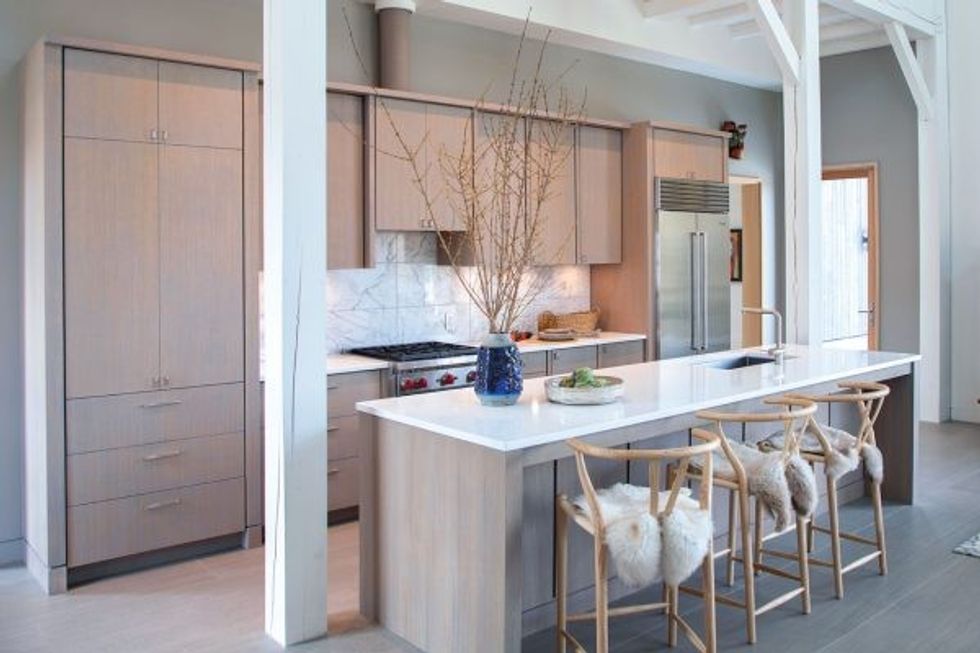 (Still drooling over the kitchen?)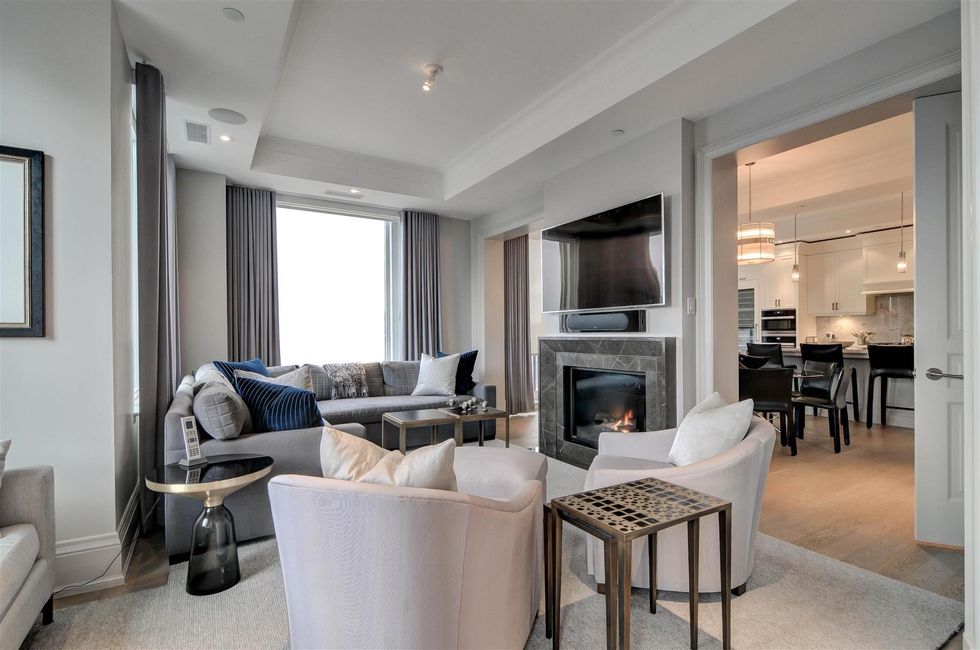 Extending all the way to a sitting area, this space comes to life with three distinct sections that aren't cramped with walls or dividers. (Yes, we also hope that couch comes with the home.)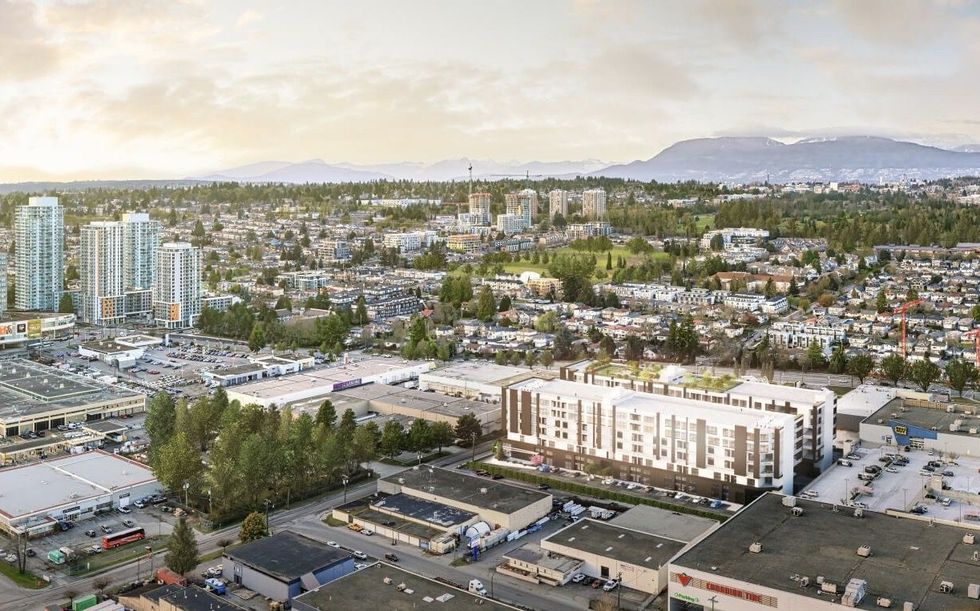 As you head upstairs to the bedrooms the light and charm continues ... (And doesn't this look like art?)
The master bedroom comes with a full wrap-around veranda to enjoy your coffee — and a view.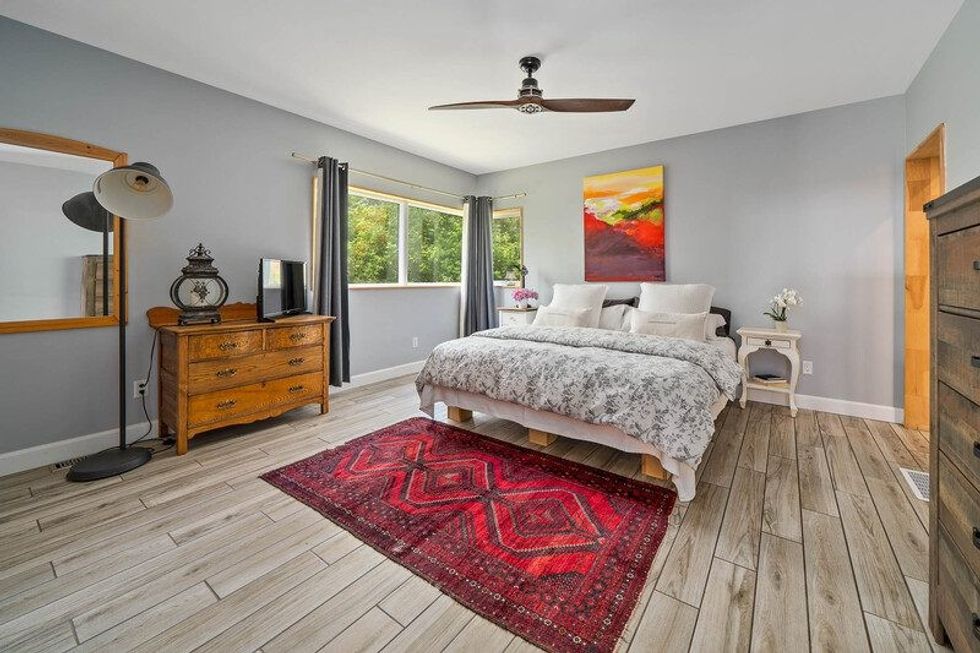 And on cooler nights, snuggle under the duvet with a crackling fire. (Sorry. We know we're making it harder and harder for you to leave.)
And harder.
Honestly we could live in the master bath with that gorgeous shower.
What? Another amazing fireplace. You know, just placed casually next to your bathtub. (That tub!)
If this were our closet, we'd have to go on a shopping spree just to be worthy.
Now that's a hot tub.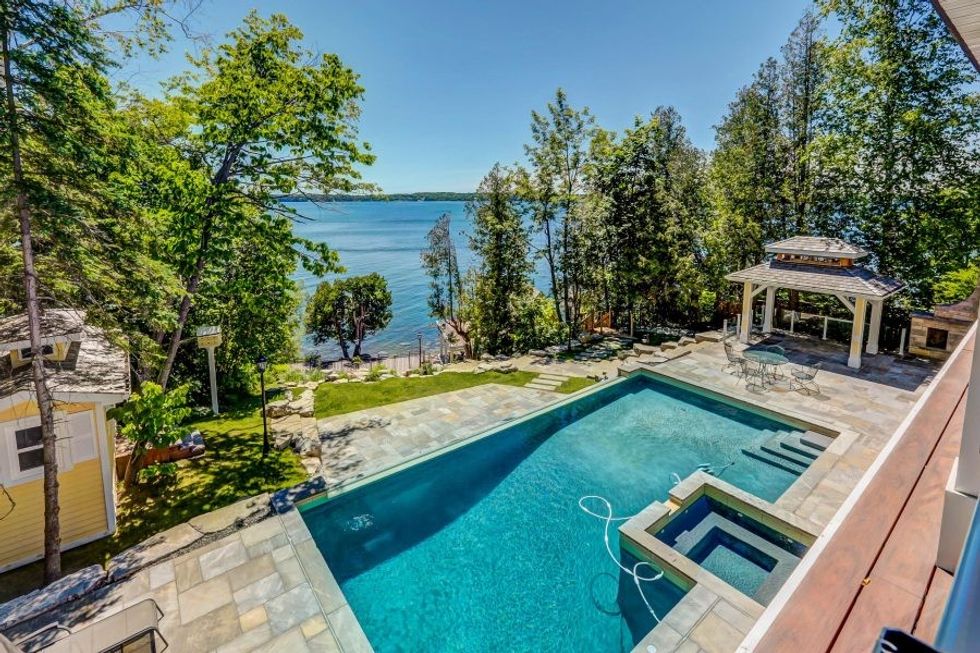 Like the views from your backyard, the pool goes on to infinity ...
Imagine the Gatsby-level parties you could throw here ... Just maybe with a better ending ...
And from there it's just a short walk down to the gorgeous blue waters of Lake Simcoe.
We'll just let this speak for itself.
Toronto