Expensive homes in Ontario? Yes. And the sky is blue.
It should come as no surprise that the Bridle Path in Toronto easily listed the most expensive property for sale in Ontario. Not only that, but five of the 10 most expensive properties in Ontario are in Toronto.
---
No wonder it's (getting) so expensive to live in the city.
And while Number 10 on the list might be the least expensive home, it's probably the star of the list. It has the largest privately owned piece of the Bruce Peninsula — a stunning area full of crystal blue water and gorgeous beaches.
Now, sit back and enjoy this list, provided by Point2 Homes, of the 10 most expensive homes in Ontario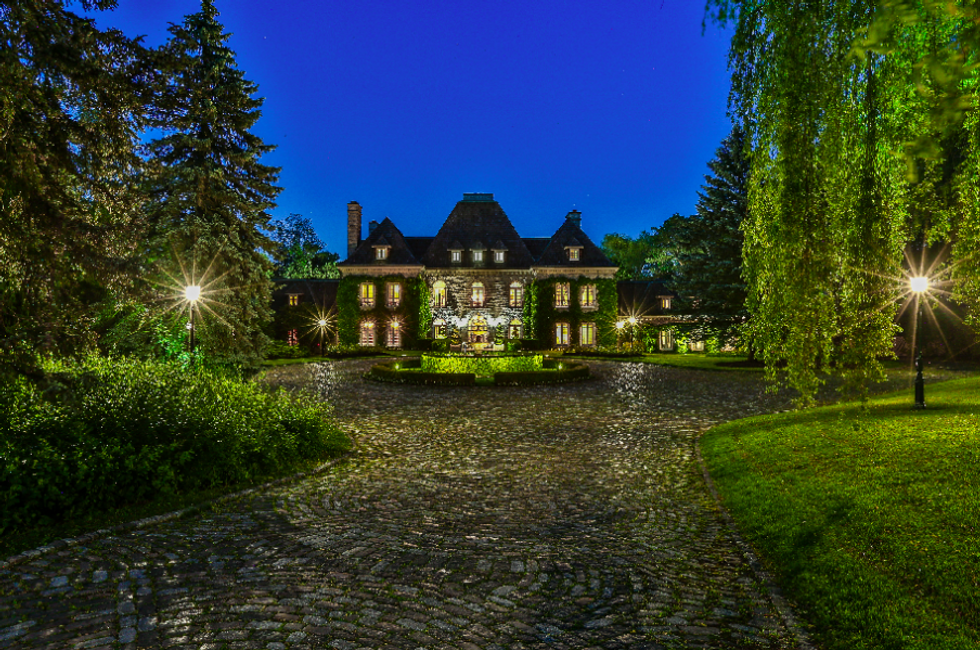 This Chateau-inspired estate screams elegance and charm through every square foot.
The property includes four acres of ravine lots, against a manicured lawn and backyard. Inside, you'll find nine bedrooms, 14 bathrooms, and 40, yes that's 40, parking spots. (That beats Prince's former home and its 22 parking spots.)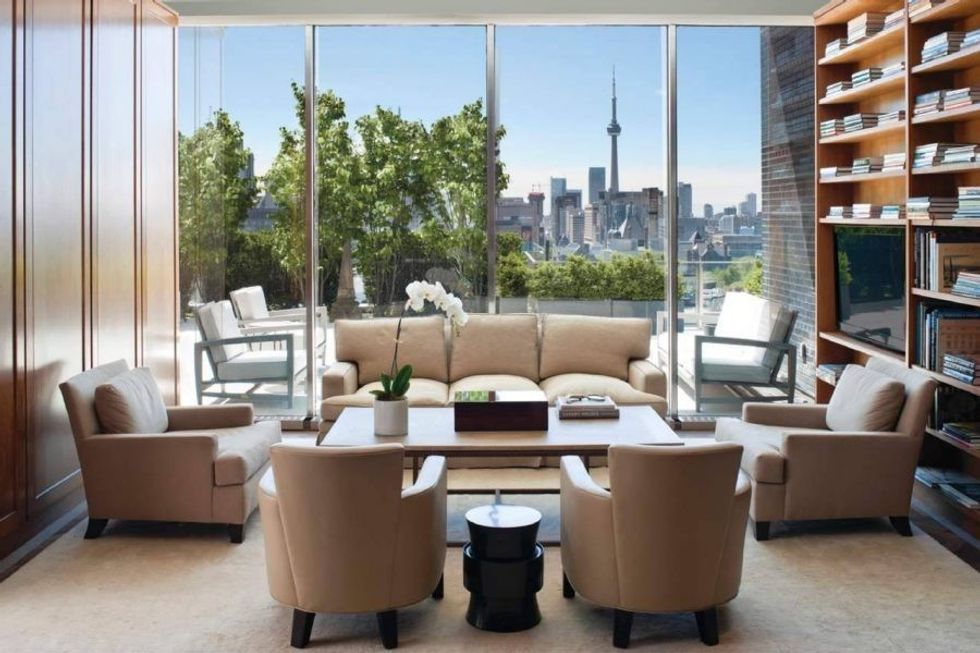 Created In 1960s by architect Philip Johnson, this landmark Yorkville condominium has 10,200 square feet on two floors of modern design. Over 5000 square feet of terraces give you breathtaking views of the city.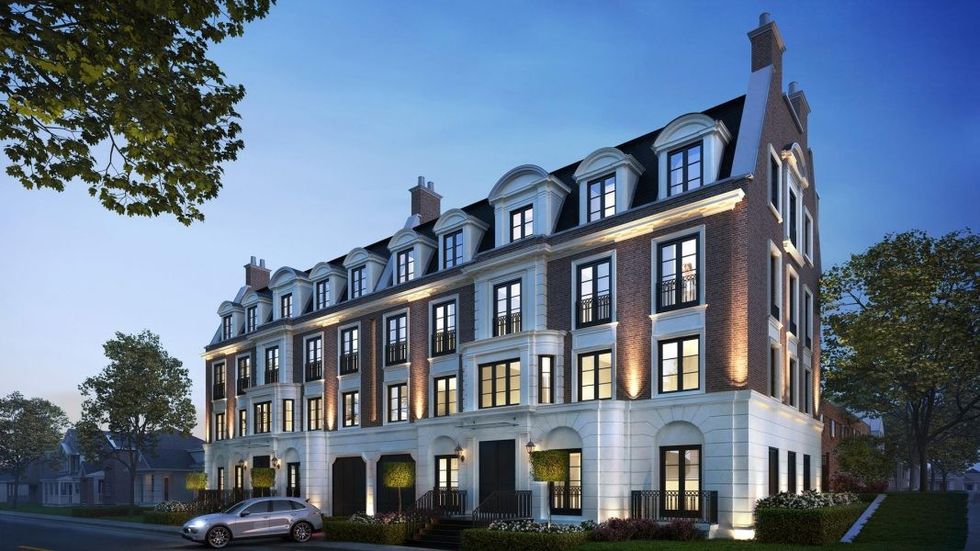 The most expensive semi-detached on the market, the home is part of developer AB8 Group's plans to redevelop the site of a red-brick apartment building, dating back to 1888.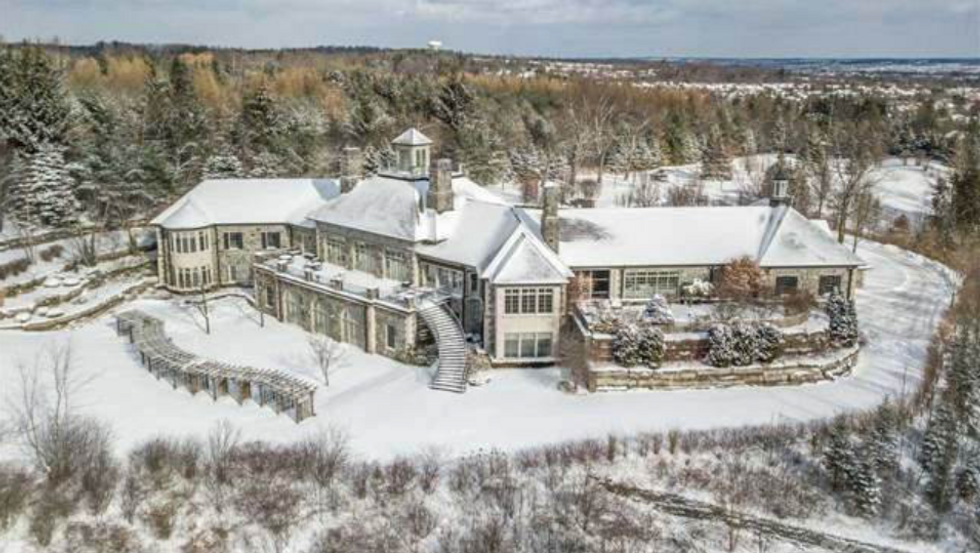 If you're looking for a country retreat, this is the luxury property for you. This 80 acre corner lot boasts three houses with three entrances, and a 13 stall barn. This all nestled in miles of hiking trails and large pond. Inside, the grand fireplaces and heated indoor pool will keep you warm.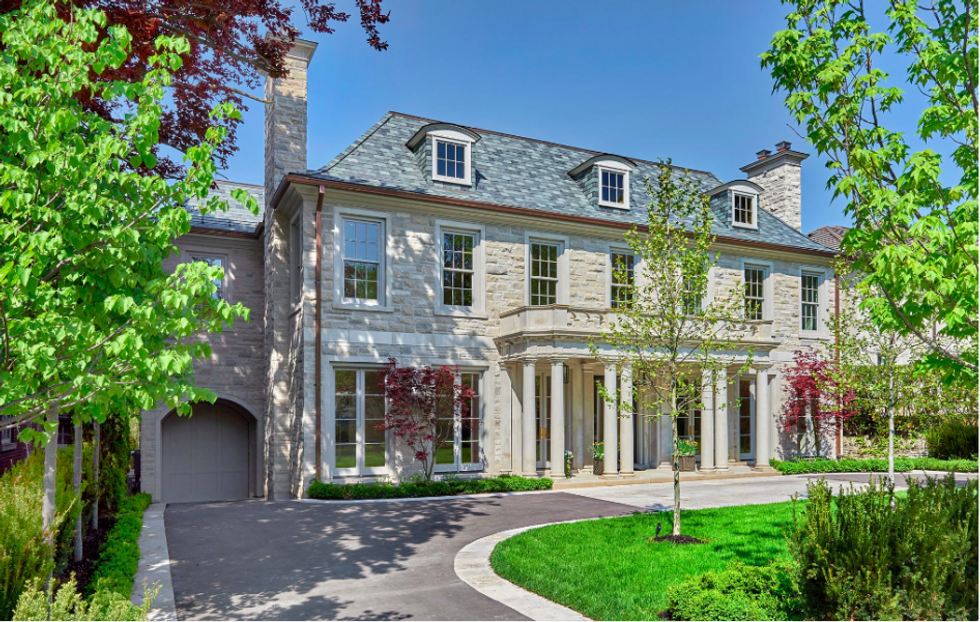 The timeless grandeur of an English stone country manor meets classical and modern interiors. This home combines the best of city living with a sun-filled garden, pool and covered lounge.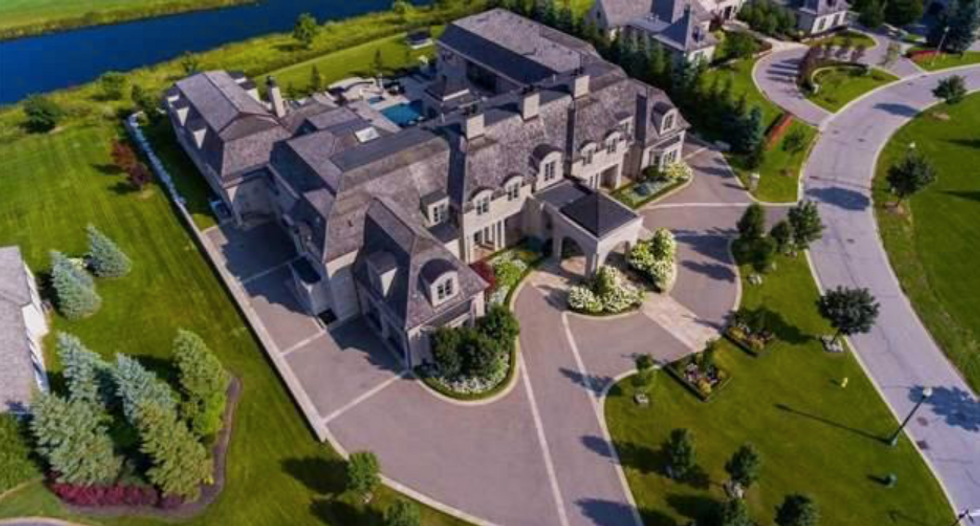 The property features 30,000 square feet of living space on 1.3 acres. This gorgeous estate has been custom designed with beautifully appointed living spaces and extensive entertaining areas.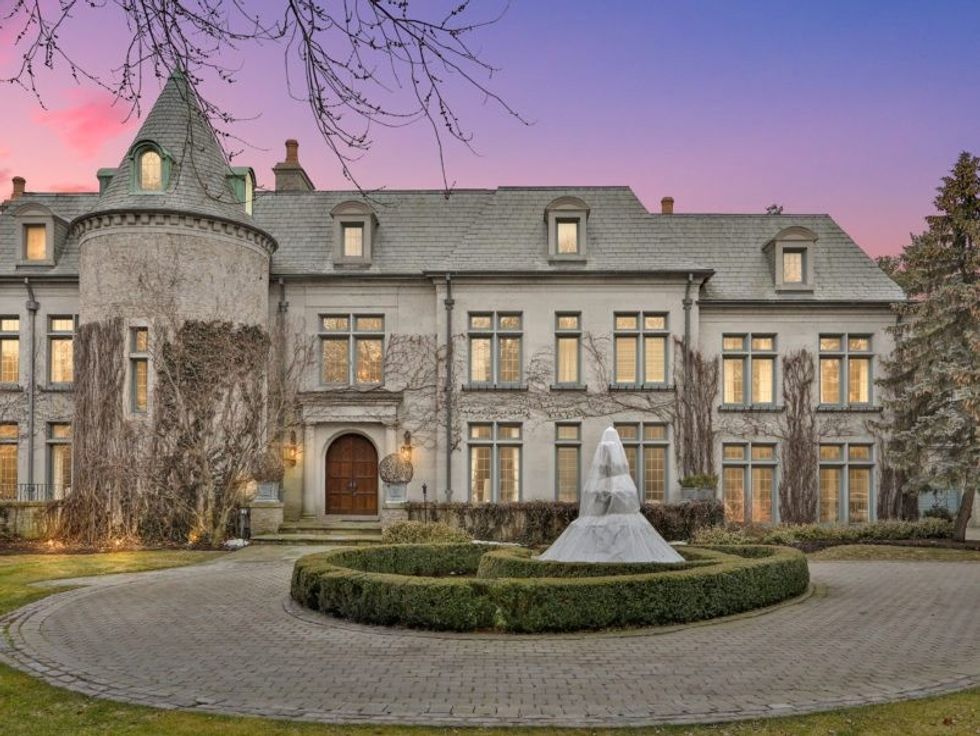 Casa Loma isn't on the market, but 85 The Bridle Path might be the next closest thing to living in a castle in Toronto.
Faux-chateau styling isn't limited to the 15,000 square foot exterior. Inside, there's a stone-lined spiral staircase, and exposed cathedral beams soar above a grand foyer.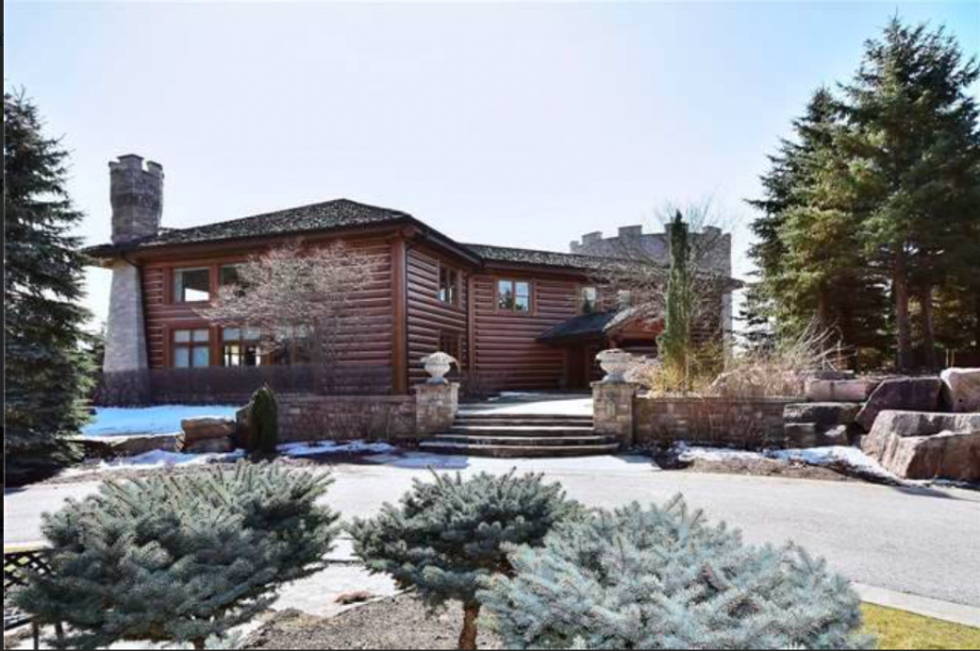 Dramatic dragonfly hill captures the Canadian living with modern sophistication. With incredible views of Toronto to the south, this 215-acre estate is a rustic dream.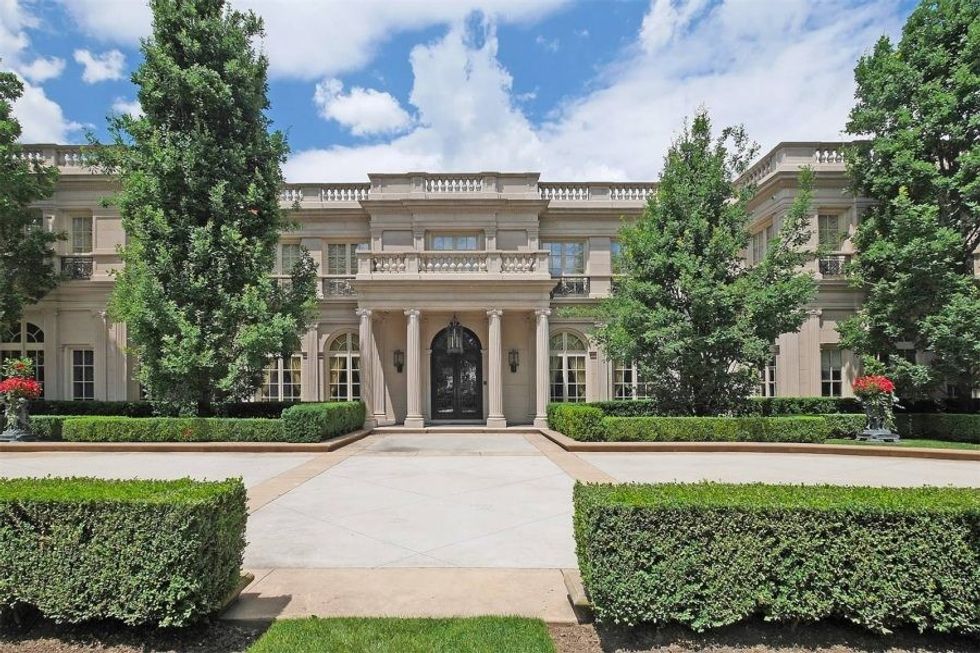 The neo-classical architecture of this property speaks for itself in the graceful lines and beauty of the estate. Inside, you'll find everything you need from the four bedrooms to the gourmet kitchen.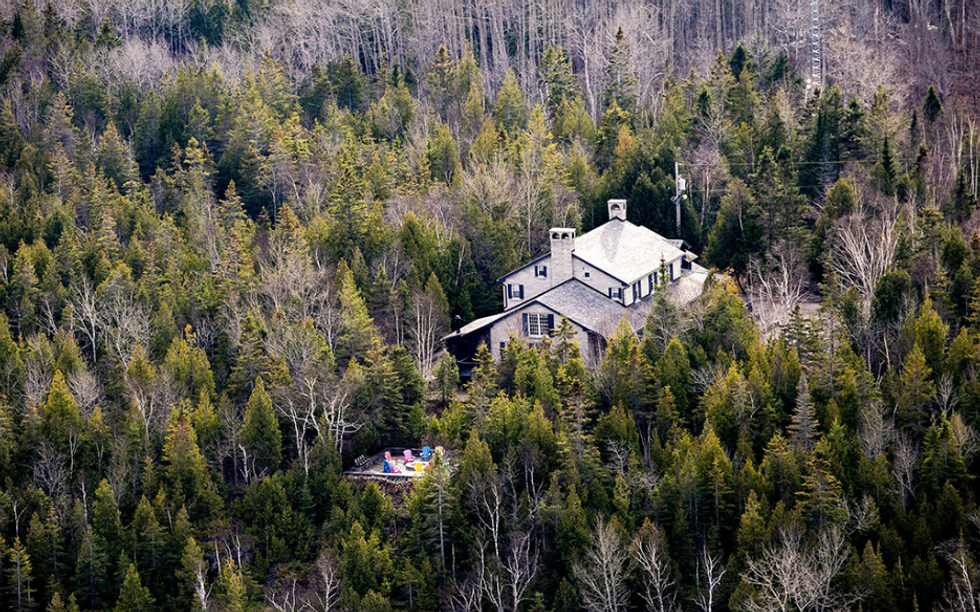 This home included the largest piece of privately owned land (3,277 acres) in the Bruce Peninsula, with 3.74 miles of undisturbed pristine shoreline along Georgian Bay. This estate is a dream come true.
Real Estate News