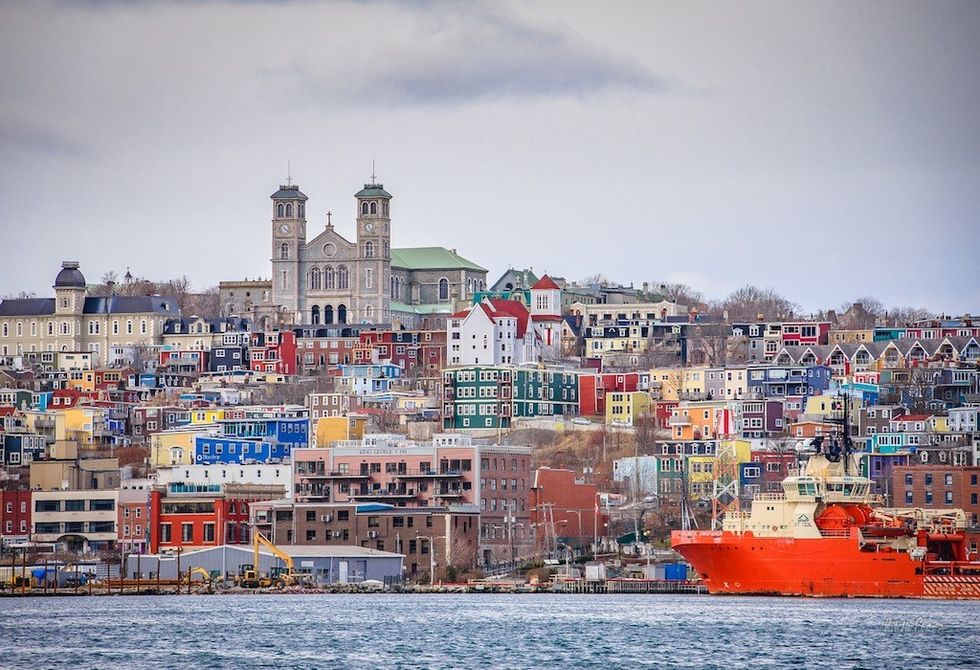 St. John's, Newfoundland
Buyers and sellers, this question is for you: Which housing markets are currently the most and least competitive for home buyers in Canada? Well, some of the results may surprise you.
---
A new study by Zoocasa, a real estate website, shows that Toronto and Vancouver are now balanced markets, while Montreal, Ottawa and Halifax are now most competitive for buyers.
To measure competitiveness for buyers, Zoocasa calculated the sales-to-listings ratio for major cities across Canada. The ratio is calculated as the number of sales divided by new listings.
A high percentage indicates many homes listed for sale were sold (a sellers' market), while a low percentage shows fewer homes listed for sale were sold (a buyers' market).
A buyers' market (zero to 40 per cent) indicates fewer homes listed for sale are being purchased. Generally, this means home buyers have more choice.
A balanced market (40 to 60 per cent) indicates roughly half of all homes listed for sale are purchased
A sellers' market (above 60 per cent) indicates most of the homes listed for sale are purchased, which also demonstrates a competitive market for buyers.
Top 5 Markets For Buyers
While the following cities may not be the most affordable in Canada, they do boast the lowest sales-to-new-listings ratios throughout the nation. So they experience the lowest level of buyer competition. Buyers in these cities will encounter fewer competitive hurdles, such as bidding wars, as the number of sales are too few to outweigh new inventory.
Newfoundland and Labrador: 35%
Greater Vancouver: 43%
Fraser Valley: 45%
Edmonton: 48%
Quebec CMA: 49%
Top 5 Markets For Sellers
Sellers listing their homes in the markets below are more likely to draw in multiple offers, as strong buyer demand outstrips the number of homes available for sale. Some regions, such as the Ottawa real estate market, are becoming especially popular for their supply of affordable single-family homes. This draws a steady stream of buyers from more expensive neighbouring municipalities.
London and St. Thomas: 78%
Montreal: 73%
Ottawa and Trois Rivieres: 72%
Windsor-Essex: 71% 
Saguenay CMA: 70%
Source: July home prices, sales and new listings data were sourced from the Canadian Real Estate Board.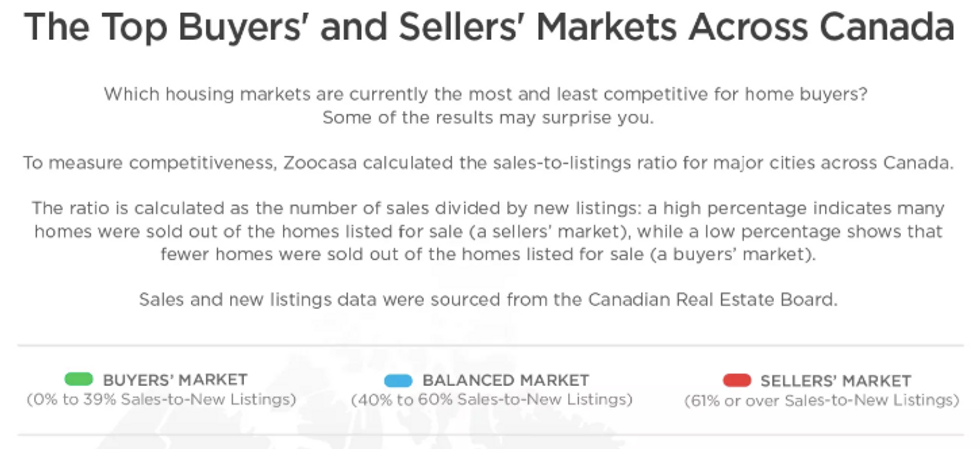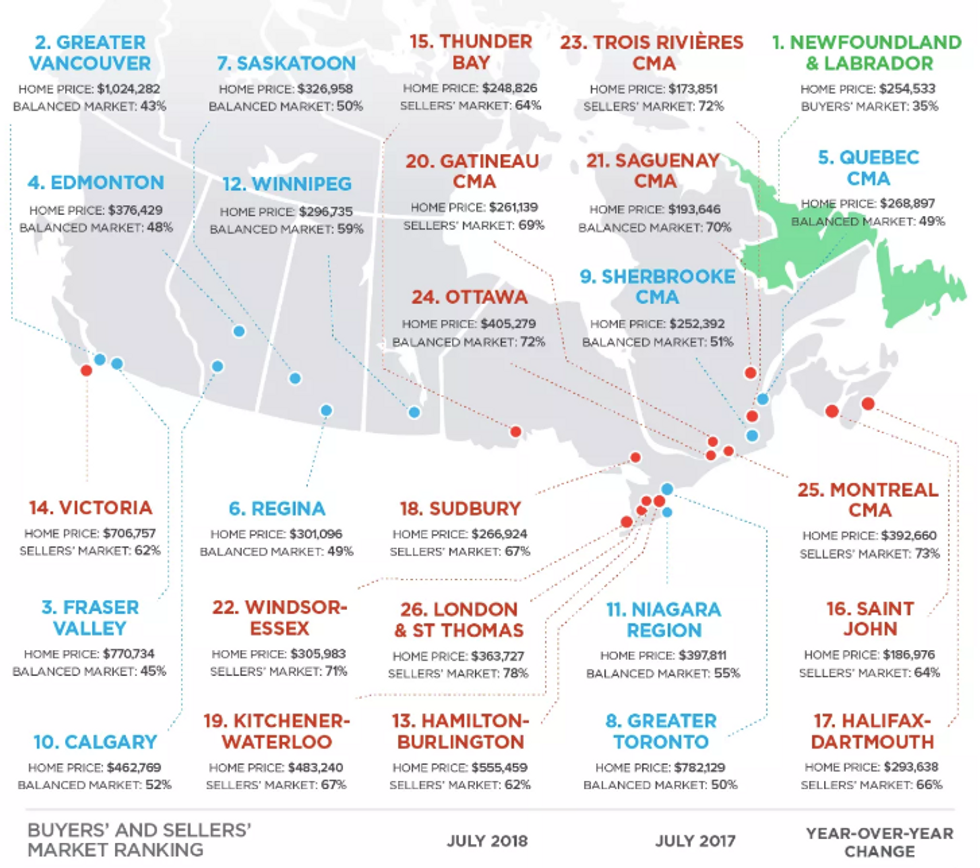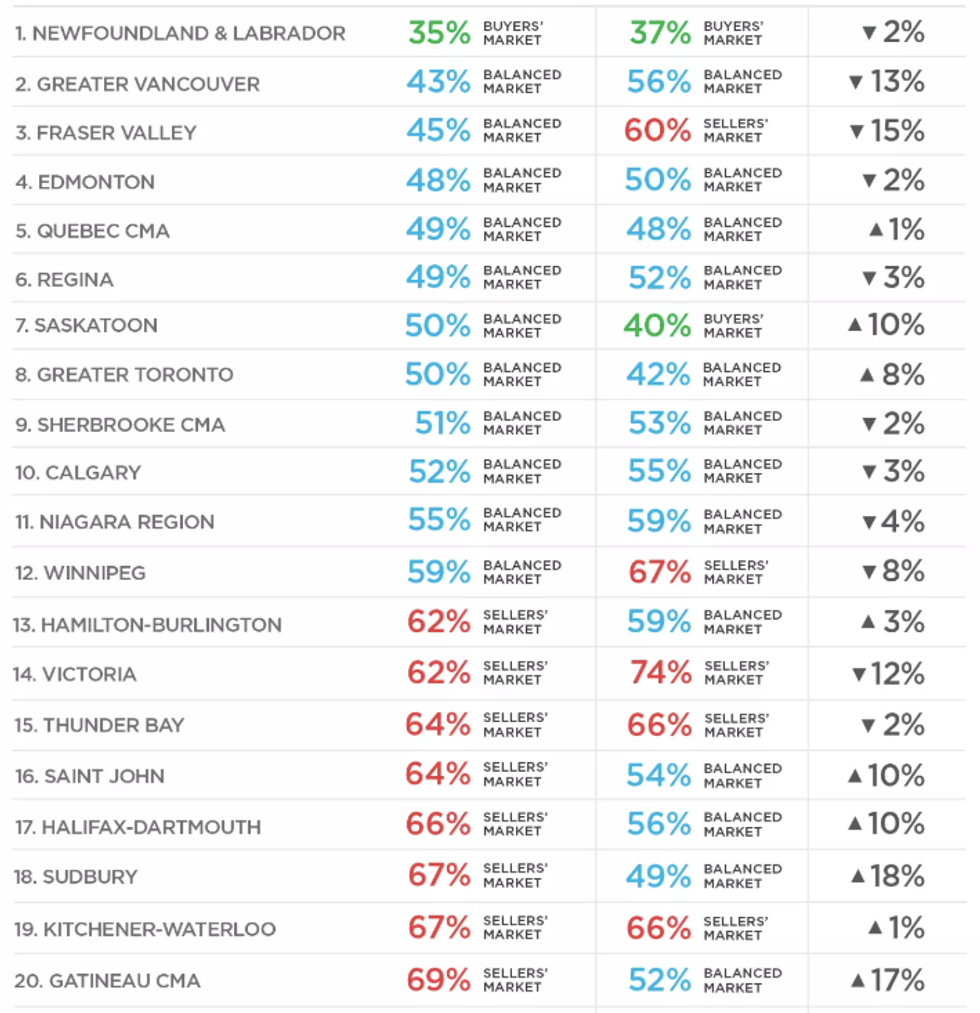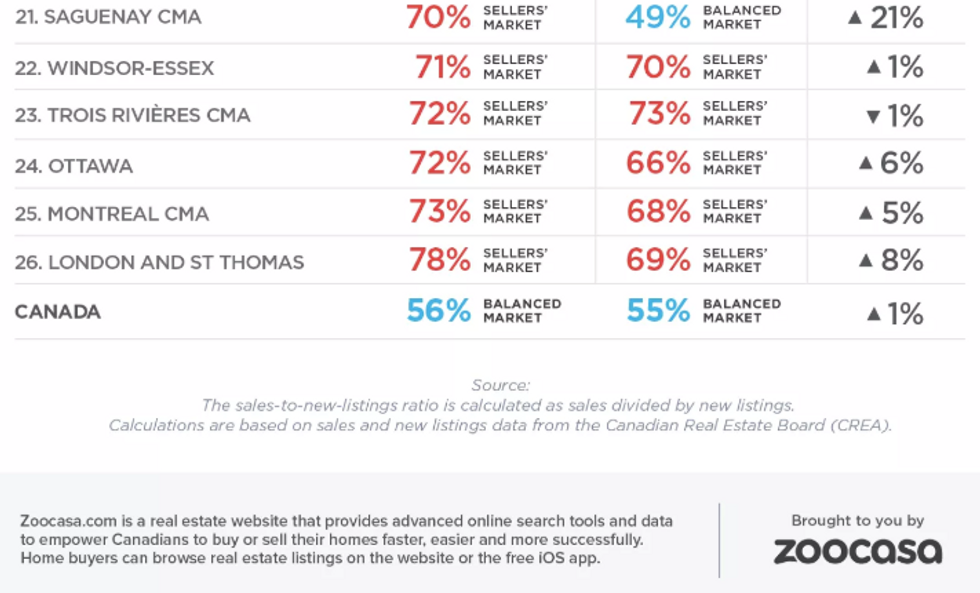 Toronto Condos & Homes