Canada's average house price cannot even buy a three-bedroom home in half of the country's 50 largest cities.
---
While Toronto and Vancouver tie as Canada's most expensive cities, these are not the only expensive cities — especially when it comes to home buying.
Many people in Canada are forced to start thinking small and opt for studios or one-bedroom apartments.
And while this is a good solution for career-oriented singles and downsizers, it might not work for couples, families, or those who simply need more space. In the current climate, more space doesn't seem to be an option, as ownership costs are reaching unsettling levels in some markets.
To get a better picture of the cities that offer more bedrooms and those in which density is putting its stamp on available space, Point2 Homes zoomed in on Canada's 50 biggest cities.
Point2 Homes used the national average house price — $495,100 in April — as a reference point, to determine how many bedrooms one can buy across the country.
Here are the main takeaways:
The national average home price of $495,100 buys 3.3 bedrooms.
In half of Canada's 50 largest cities, $495,100 won't buy the national average of 3.3 bedrooms.
In the six most expensive cities, the national average doesn't even guarantee two bedrooms.
Windsor offers the most amount of space, with 4.3 bedrooms.
Vancouver offers the least, with just one bedroom.
Ontario has the widest-ranging options, from 1.9 bedrooms in Richmond Hill and Vaughan to 4.3 in Windsor.
Atlantic Canada and the prairie provinces are the most buyer-friendly markets, boasting affordable prices and plenty of space.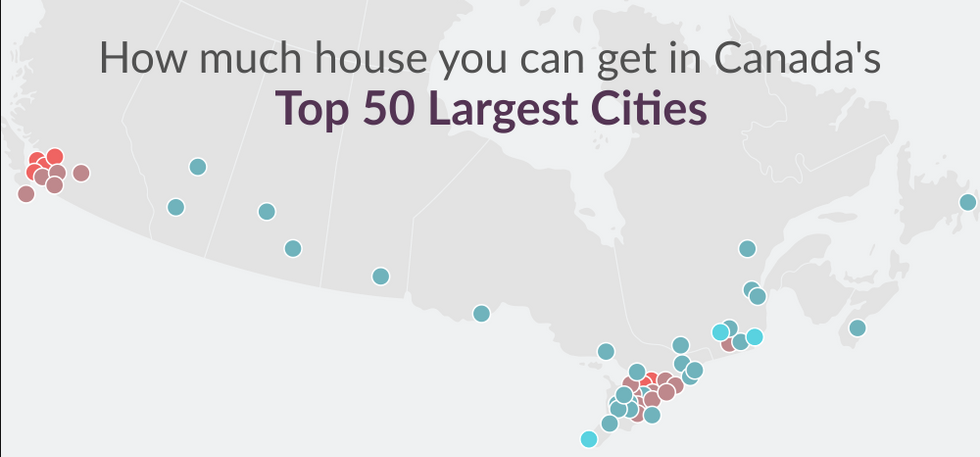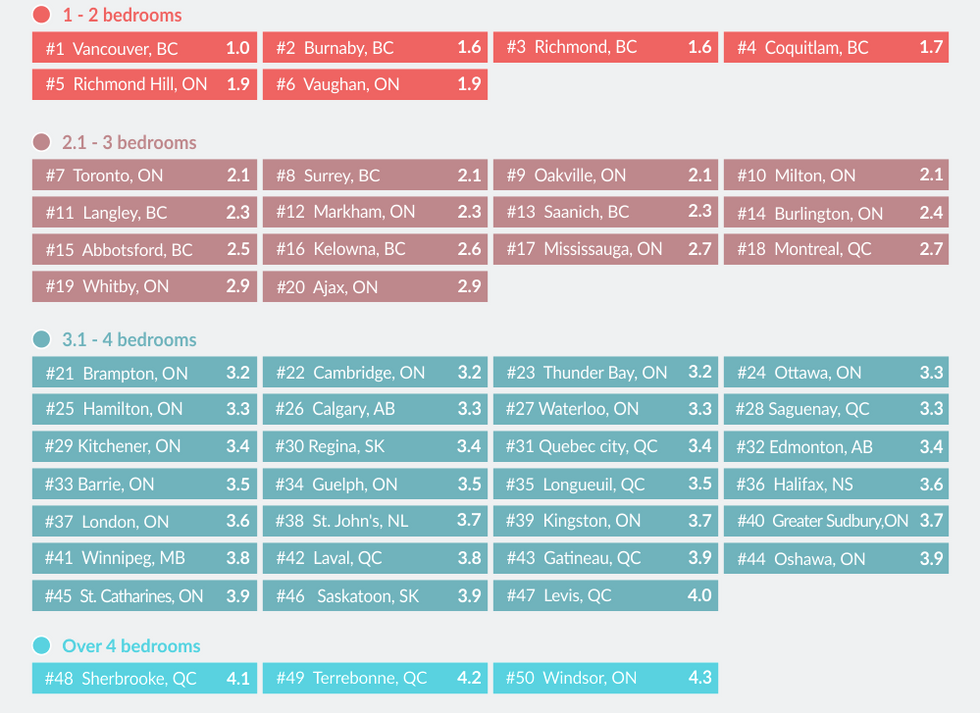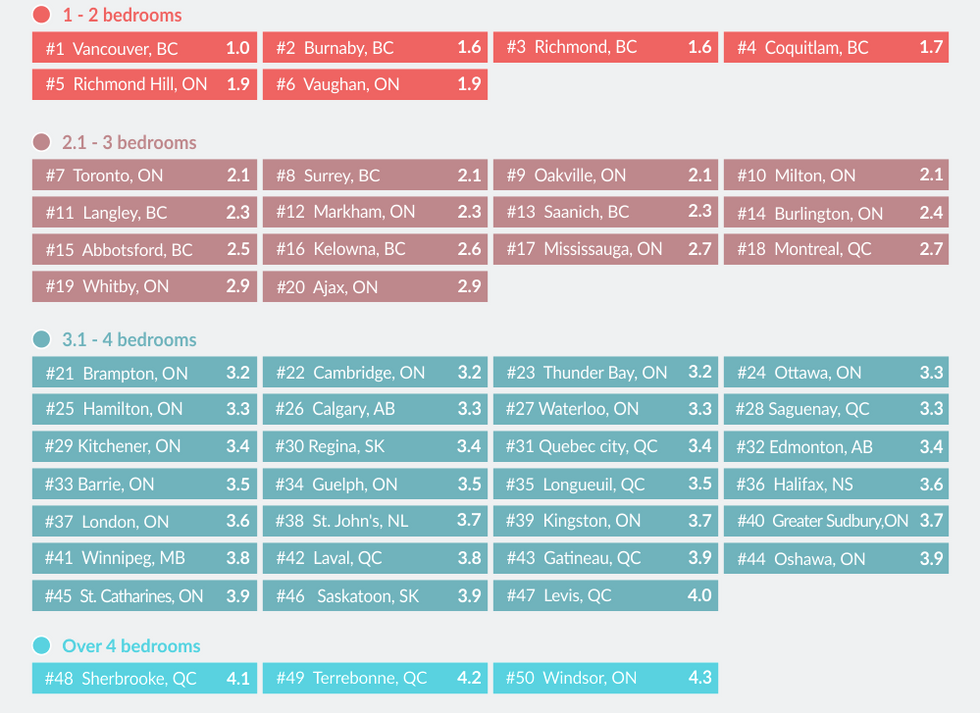 Toronto Condos & Homes