2020 will forever be known as the year of COVID. And, as the pandemic cast its dominating shadow over our daily lives these past several months, one of the most personal and immediate effects was on the places we take shelter.
Now more than three-quarters of a year into it, it has become evident that downtown Toronto was among the hardest hit by the changes inherent in living through a COVID world, with office buildings emptied and small apartment condos dropping in value.
---
RELATED
There were many knock-on effects from this, affecting retail and rental, and even cottage country. All while the single-family segment, after freezing in the spring, surpassed its pre-Covid momentum.
Here is a look at how Covid-19 affected Toronto real estate, from virtual showings to a mass exodus in search of more space, making it our newsmaker of the year.
Resale is on Fire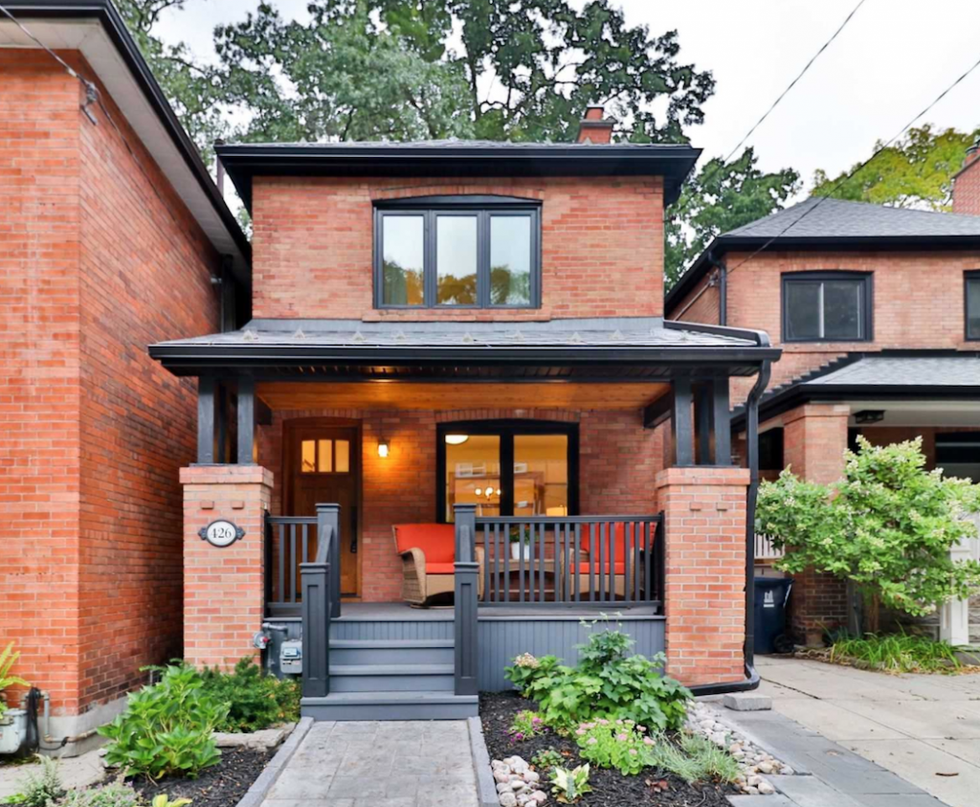 426 Glenlake Avenue/Zoocasa
The Toronto resale sector entered the year on the heals of 2019's tear.
Then, in mid-March, as the province shut down, everything ground to a halt.
This is different from previous downturns, says Robin Wiebe, senior economist at the Centre for Municipal Studies, at the Conference Board of Canada. In the past, "we saw demand for housing fall off and supply remain steady" so sellers were forced to lower prices. "This time … the whole thing froze." In tracking the ratio of sales to listings, the market never turned into buyers' territory, he says. "The average price never fell from a year-over-year basis, even at the worst points" of the lockdown.
When restrictions started easing in late spring, it was a new way of doing business.
The Toronto Regional Real Estate Board (TRREB) urged its members not to hold open houses and realtors rapidly ramped up technology to allow virtual showings. When people did view homes in person, by appointment, to keep everyone safe there was plenty of hand sanitizer on deck and obsessive cleaning of surfaces. In July, the province allowed electronic documents and signatures when it came time to sign.
READ: GTA Housing Sees Another Record Month in November, Sales Spike 24.3%
While the Covid checklists may disappear when we emerge from the pandemic, experts say the digital way of doing business will likely remain the new normal in real-estate transactions.
Despite the ongoing pandemic and the introduction of all these new safety protocols, the market came roaring back quickly -- and observers were stunned.
"A lot of people were surprised how well the overall housing market performed, despite the economic uncertainty, the lockdown, fears of getting Covid when going to look at a house," says Wiebe.
At first, real-estate observers chalked it up to pent-up demand, but growth looks to continue to the end of the year (and even into next).
With a rebound in certain sectors of the economy and the ability to work from home, those who were employed had "confidence in their employment situation, at the same time as interest rates were moving to a record low," says Jason Mercer, chief market analyst at TRREB. This meant that those people felt comfortable to buy.
"We are on track to reach a forecast 90,000 to 100,000 sales in 2020."
The demand is strongest for detached and semi-detached houses, and townhouses, as opposed to apartment condos, especially smaller downtown ones.
The latest TRREB numbers show home sales in the GTA up by 24.3 per cent compared to the same time last year. The average selling price for all home types combined was up by 13.3 per cent to $955,615.
Flight From the Core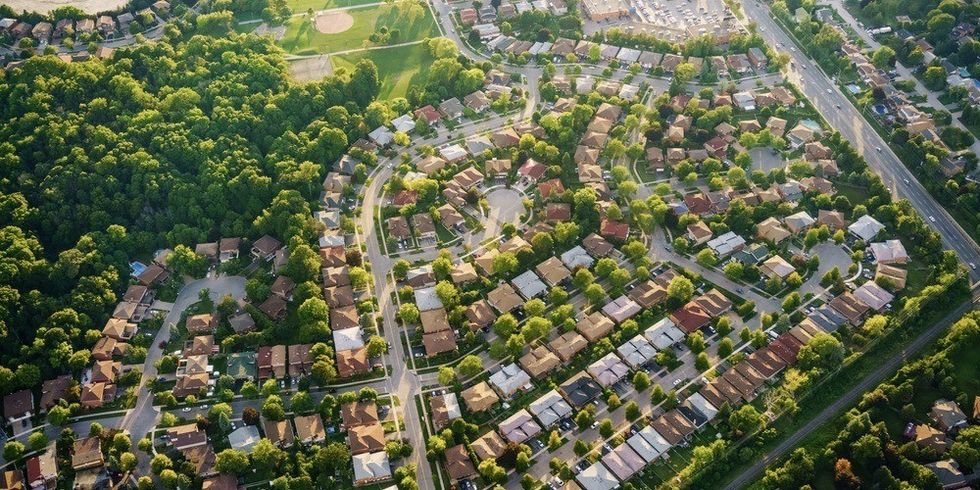 Shutterstock
As people working from home were cooped up, often with spouses or roommates or children also at home, space both inside and outdoors became a more coveted commodity.
Realtors saw interest climbing not only in the outlying "905" regions, but even farther afield, to Prince Edward County, Barrie, Kitchener, Muskoka cottage country and the Kawarthas.
Although, industry observers note, this was not due solely to the pandemic: There had already been a growing trickle, especially millennials looking for more affordable homes with more space as they started families and were priced out of Toronto.
READ: Has COVID Really Resulted in Toronto Residents Fleeing to the Suburbs?
While some people may want to return to walkable urban living with amenities close by and a concentration of arts and culture, one question is whether, once the pandemic eases, there will be a return to work in downtown offices.
"Will people continue to work from home? Probably not everyone, all the time," says Mercer. Though it is too soon to tell what will happen with offices, several companies have indicated they will allow staff to work from home after the pandemic, and a few are giving up their office spaces. In a survey released in September, PwC Canada found 78% of employers expected at least a partial return to the office while one in five employees said they wanted to go back to their workplace full-time.
The question on industry observers' minds is how that will affect the downtown real-estate market, if it is not necessary to live close to work. And whether those who moved to Toronto's suburbs and exurbs will end up regretting their move.
"We have had months where year-over-year growth in sales were stronger in the (surrounding) regions than in Toronto," says Mercer.
But, "we are still seeing strong growth in single-family homes in Toronto," he adds. "There is no en-masse hollowing out in Toronto."
Condos the Weak Spot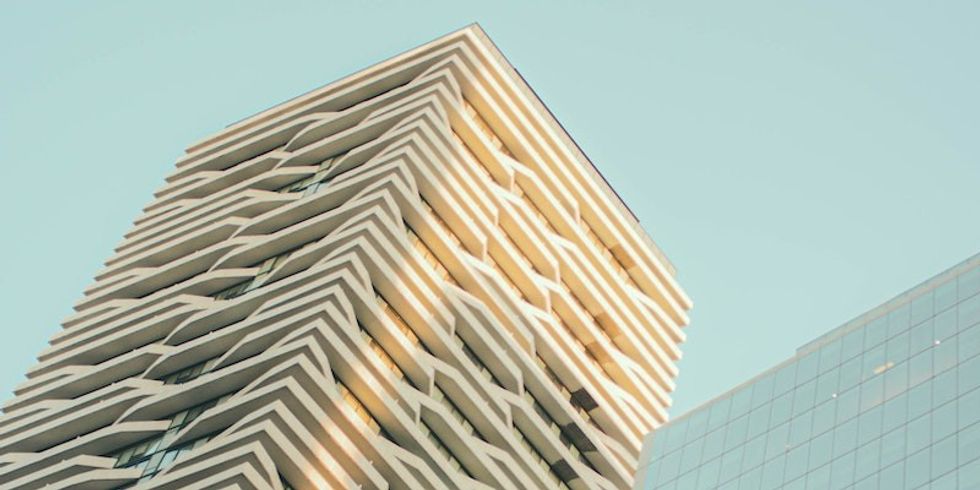 Photo by Doğukan Şahin on Unsplash
Whether in the 416 or 905, ground-level homes are hot, but "the condo demand is not as strong," says Mercer. This is especially the case in downtown Toronto, for a variety of reasons.
With travel essentially coming to a standstill because of the pandemic, the demand for Airbnb rentals dried up. This is in tandem with new short-term listing restrictions that came into effect in September. Many of the downtown apartment condos were bought by investors for short-term rentals, and these were suddenly empty.
READ: Year-Over-Year Condo Prices in Toronto Decline for the First Time Since April
"A lot of listings came on the market as investors sought to sell."
"If you dig into the data, you'll find that downtown condo sales and prices started declining year-over-year in October," says Shaun Hildebrand, president at Urbanation Inc., a GTA real-estate consultancy specializing in the apartment segment. The correction in prices so far compared to March of this year has been about 10% downtown – there's likely still a bit further prices will decline."
Tenants Get a Bit of a Break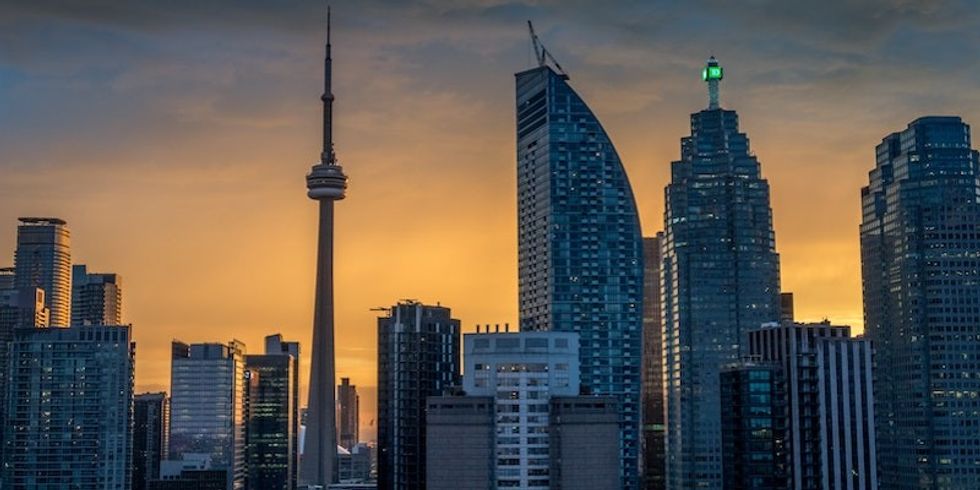 Photo by LinedPhoto on Unsplash
As the demand especially for small condo apartments shrunk, some condo investors put their apartments up for long-term rent. Third-quarter numbers from TRREB show there are over 100% more units available for lease than in the same time last year.
This is at the same time when there had been more purpose-built rental apartments, as well as more condos, coming online, adding to the supply.
Also, the pandemic stopped the flow of a significant segment of the population who tend to rent – immigrants, both from other provinces and from outside the country, as well as students – leaving many apartments empty, Wiebe says.
READ: Average Rent Across All Property Types in the GTA Down 12.9% Annually
Another consequence of the pandemic is that it hit people with lower incomes or those in more precarious jobs the hardest. And many of these people are renters. So some people were forced to move out or move to cheaper apartments.
All this adds up to higher vacancy and downward pressure on rental prices for the first time in a long time, with many landlords even offering incentives to entice tenants. The average rent in the GTA continued its downward trend in October, with rent for all property types down 13% at $2,122, according to  TorontoRentals.com and Bullpen Research & Consulting Toronto.
It also meant that not every tenant was able to pay rent, says Tony Irwin, president and CEO of the Federation of Rental-housing Providers of Ontario (FRPO). The data since the spring lockdown show on average about 94% of tenants were able to pay in full, he says.
While many of FRPO's members worked with tenants to defer rent or make payment plans, the reality is those who are unable to pay in full now are unlikely to be able to pay off the amount they are racking up through deferrals, he says.
This is a difficult situation especially for smaller landlords, says Irwin, who may have trouble covering their mortgage or property taxes if tenants cannot pay.
READ: The Toronto Rental Market Has Softened for the First Time in Years, Now What?
Landlords also carried extra costs to do with the pandemic, such as increased cleaning of high-touch surfaces and protective equipment for staff.
The industry also moved to a more virtual environment, such as leasing, payments and work orders being done electronically. This will likely become the new normal even after the pandemic, Irwin says.
Although rents have been dropping for new tenants, existing tenants are worried about evictions, says Geordie Dent, the executive director of the Federation of Metro Tenants' Associations.
When the province locked down, the Landlord and Tenant Board (LTB), which resolves disputes and hears applications for evictions, also shut down. The province also froze evictions in March.
The eviction ban ended on Sept. 14, but there is a backlog of eviction hearings at the LTB.
But the big concern is informal evictions, he says, when the landlord does not go through the LTB but tells or emails tenants to move out. Many tenants either do not know their rights or do not want the stress, so they move out, and there is no record of these evictions, Dent says.
But there are a growing number of tents in many of Toronto's parks, he says, which may be a sign of an eviction crisis.
The pandemic has created a tale of two cities, where those in precarious work situations live in a different Toronto than those with steady jobs who can afford to own.
Mortgage Deferrals Come Due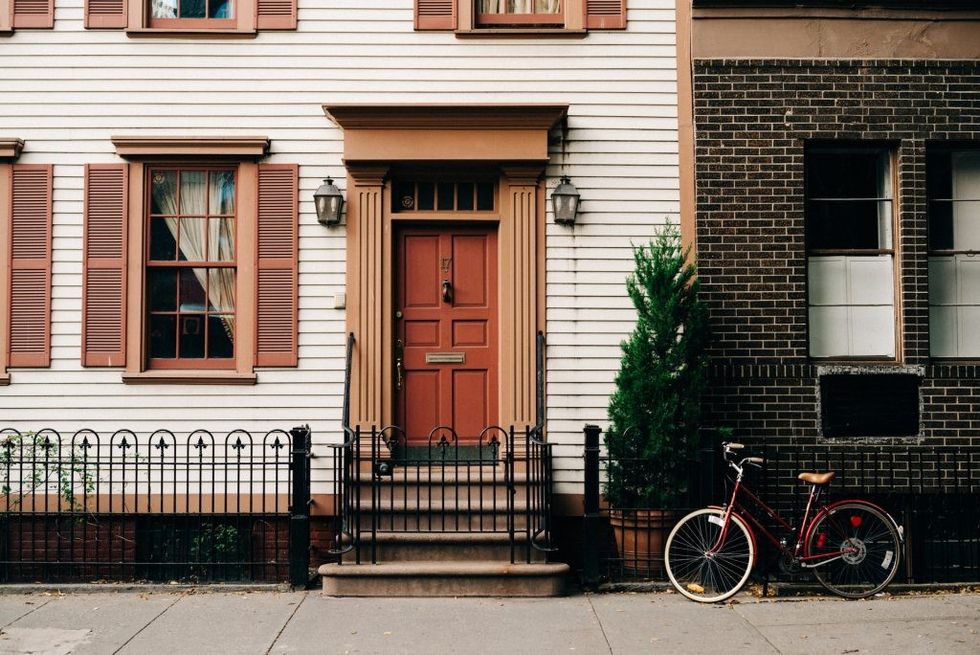 Photo by christian koch on Unsplash
"For a lot of people able to work from home, not much has changed," says mortgage agent Joanna Lang.
Not only have people with steady jobs been able to afford to buy and been able to get financing from banks that have tightened lending criteria since March, but many have also been able to get mortgage deferrals through bank programs.
Almost 16% of Canadians holding mortgages, or 780,000 people, deferred their mortgage payments since the start of the pandemic, according to the Royal Bank of Canada. But many did so to preserve capital, rather than out of desperation, Lang says.
By the end of August, the majority of mortgage holders whose deferral period has expired had resumed regular payments, RBC says. The bank remains cautious about how many will be able to continue their payments as the economy is affected by the pandemic, and says this poses a potential risk for the housing market.
New Buildings Continue to Go Up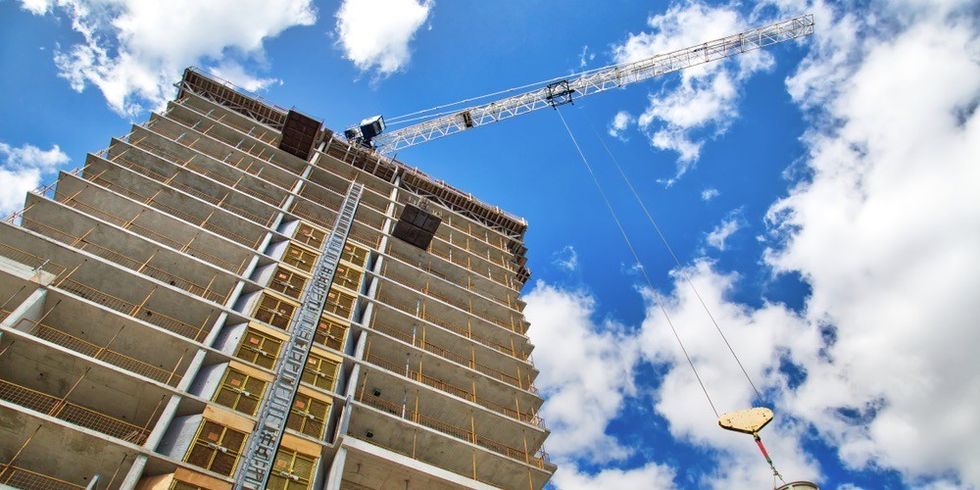 New-home sales are also a tale of two cities where, much like the resale picture, there are clear differences between single-family and apartment figures.
Single-family sales were up 44% from a year ago, which is +42% over the 10-year-average, according to October figures from the Building Industry and Land Development Association (BILD), which uses Altus Group figures.
Condominium apartment sales, however, were down 32% from a year ago, and down 20% from the 10-year average.
Since the sector was recognized by the province as an essential service, construction continues, including on condo buildings, says Dave Wilkes, president and CEO of BILD.
But this will not likely be enough to meet future demand for housing post-Covid as immigration and economic activity grow again, he adds, as Toronto went into the pandemic with a housing shortage in the GTA.
Office and Retail Crisis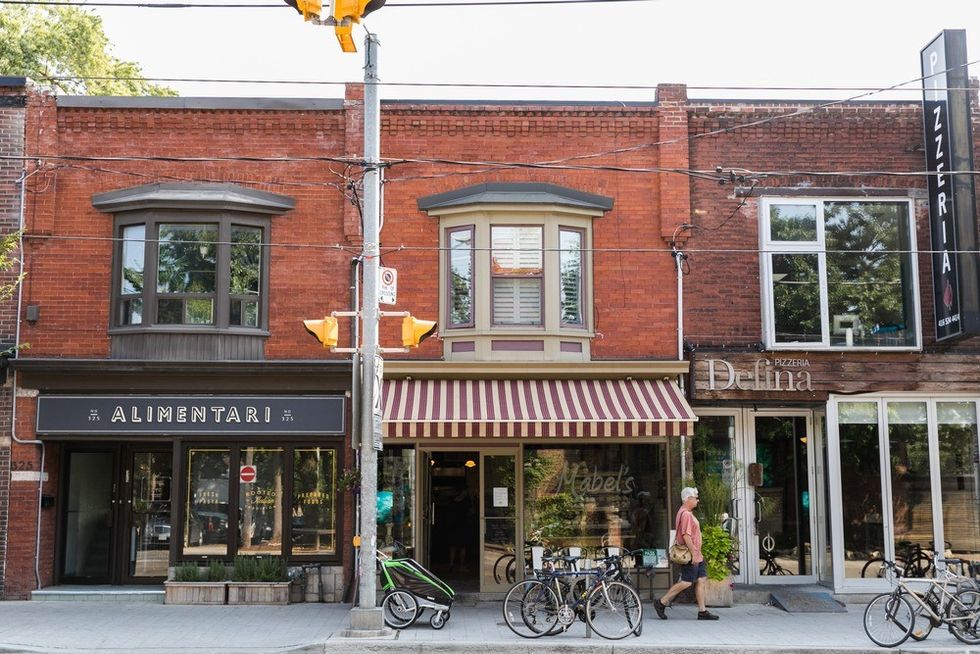 Shutterstock
Whether that housing demand will be downtown depends on whether office buildings in the core fill up again.
"It's been tough on the office sector," says Benjamin Shinewald, president and CEO of the Building Owners and Managers Association of Canada (BOMA).
Toronto downtown office vacancies went from a very tight 2.7% pre-Covid to 4.7% in the second quarter, according to commercial real-estate firm CBRE Canada.
READ: What Google's New 400,000 Sq Ft Toronto Office Will Look Like
Even if only 1-5% of tenants are coming in to the office, buildings need to stay open, Shinewald notes. At the same time, some commercial tenants are not able to pay rent, even with government rent relief programs.
On the other hand, when there is even a partial return to the office, workers will expect more space to keep safe, which may offset vacancies to some extent, Shinewald notes.
But "while the office sector is hurting, it is not as bad as retail," he says.
Not only have stores been through two waves of closures because of the pandemic, they are also affected by people increasingly preferring to shop online. On top of that, those retail operations at street level downtown have lost office worker traffic, or even shoppers who are afraid to use transit to downtown stores.
The one bright spot is light industrial spaces, Shinewald says, especially with the need for warehouse space as e-commerce surges.
What Happens Next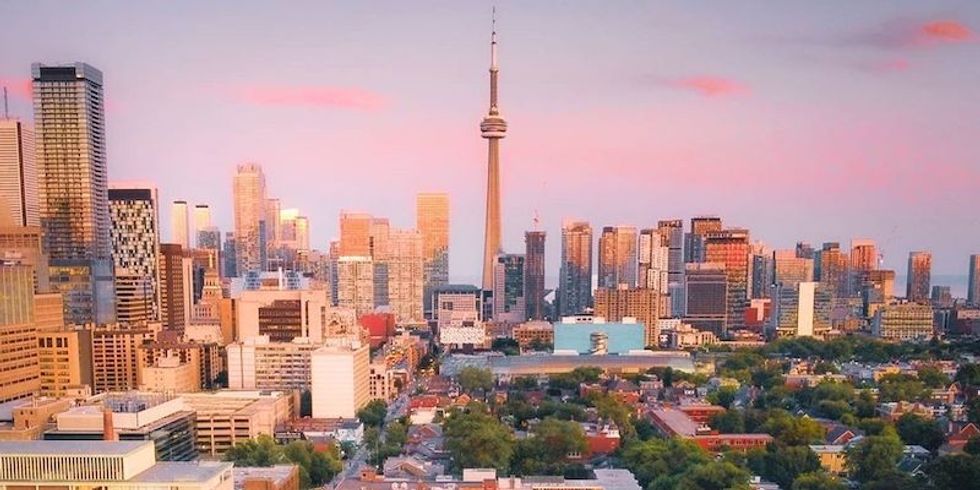 @rahuul_s/Instagram
What happens next depends on a variety of factors, and most people are reluctant to predict precise details.
Will offices ever bring back their full staff? Will people who moved to work from home in a larger house in Barrie, Mississauga, or beyond end up regretting their commute when they need to show up in person? Will building owners knock down walls in chronically empty micro condos or will people flock back to a bustling urban centre?
READ: Top Canadian Real Estate Trends to Look For in 2021
The federal government is already looking beyond the pandemic and announced in October that it aims to welcome more than 400,000 immigrants a year over the next three years, about 50,000 more per year than previous targets. Many immigrants settle in Toronto, attracted by its multiculturalism and economic activity.
And all those people will need a place to live.
"We've been through pandemics … and things have come back," says Weibe. Though in some cases, including competition in Toronto's detached sector, things have never really gone away in the first place.
Whichever way this ends up playing out, one thing's for sure -- we can only hope that our 2021 newsmaker of the year has nothing to do with a pandemic.
Real Estate News