Mid-March isn't a moment many of us would like to relive. With the onset of COVID-19, panic hit and nearly all aspects of daily life were affected. And while many were not yet thinking about it, cottage country was facing its own crisis.
"It was looking like we were going to have a catastrophically bad year in March and early April," Maryrose Coleman of Sotheby's International Realty in Muskoka (and co-owner of Muskoka District Rentals) told Storeys back in early June.
---
Of course, that's not exactly how the summer ended up playing out for anyone north of the GTA.
From Muskoka to Haliburton, COVID helped turn cottage country into nothing short of a real estate frenzy this year. With lockdown measures in place, international (and even domestic) travel options all but obliterated through spring and into summer, droves of Toronto buyers turned their attention to their last bastion of escape -- Ontario's incredible selection of Canadian shield scenery.
RELATED
After all, what better place to ride out a restriction-filled summer than in a brand new lakefront property surrounded by landscape that would make the Group of Seven jealous? Of course, the only snag left to navigate was the competition.
"I've been slammed like I've never been slammed before," Ross Halloran, Broker at Sotheby's International Realty, told Storeys in mid-July. "I have a team of nine agents and five support staff and we're stretched thin just trying to keep up with the demand."
Indeed, Coleman also noted in mid-July that the Muskoka "market isn't typically like the Toronto market, but it's just been crazy lately." This reality was spurred on not just by unprecedented appetite for listings, but by a shortage of inventory; many cottage owners who, in other years, might have been looking to sell, were now deciding to hold onto their properties to ride out COVID in them for one final summer.
As well, through the combination of pandemic restrictions and the work-from-home reality they presented, COVID helped to spread Toronto buyers across cottage country in a wave of demand the size of which none of Ontario's lakes had ever seen before.
READ: Find All of Storeys 2020 Cottage Country Coverage Here
'Go north, Toronto buyer' may just have been the slogan of 2020 for many residents looking to escape the city (and the realities of city-living during a pandemic) by finding a new space to settle into... and to feel safe in. The result of this surge may have contributed to a change in cottage country, the impact of which will be felt for years to come, making it our real estate issue of the year for 2020.
Muskoka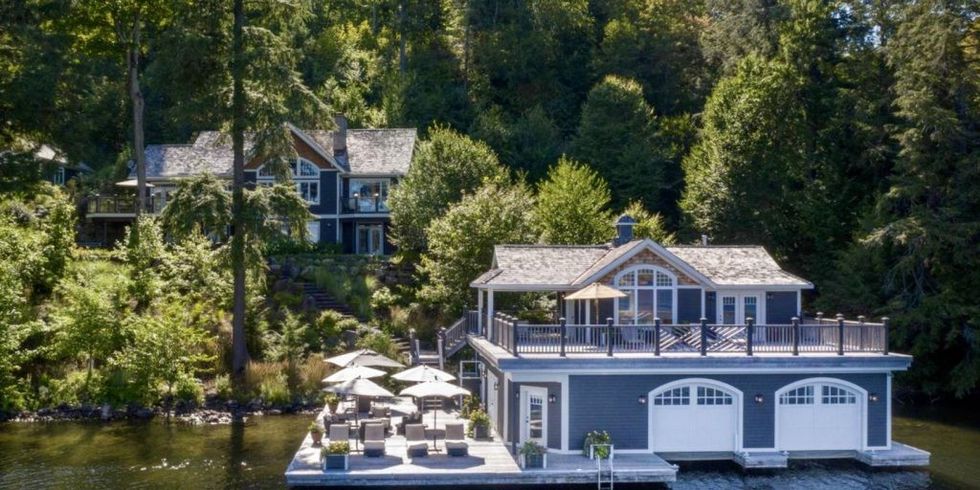 Muskoka District Rentals
"We'd done all our business planning in October 2019, our plan was to go into the cottage life show in the spring with a minimum of 50 listings, our previous record was 40. By March we'd reached 53 listings; it was going to be a good year," says Halloran, recalling the pre-COVID world.
"When the Spring Cottage Life Show was cancelled I pulled the team together and told them 'just so you know, we have to brace ourselves for worst year ever.'"
It didn't take long for Halloran to be proven wrong -- something he's more than okay with.
READ: Want to Rent a Cottage in Muskoka Next Summer? You Might Be Too Late
"By April, things started to explode. A new market came into cottage country. Muskoka was the first to feel it, and then it spread across the rest of cottage country. Its epicentre began with a frenetic demand in Muskoka, by April we saw that it was going to stay a sellers' market. On the rental side as well – once we booked everything up (late June), we knew it wasn't going to be the summer we had thought it might have been only a couple of months before."
Muskoka broke sales records in May, June, July, August, September, and October. November's numbers are set to be released next week but every indication points to the year's eleventh month keeping pace with the previous six.
As Halloran points out, the "Toronto real estate mentality" has entered Muskoka and it's now "go big or go home" if you're looking to buy property right now. Will this change in 2021? While nobody has a crystal ball, it seems likely that cottage country has put itself on the real estate map in a bigger way than ever before, becoming a destination worthy of world-class demand for years to come.
Collingwood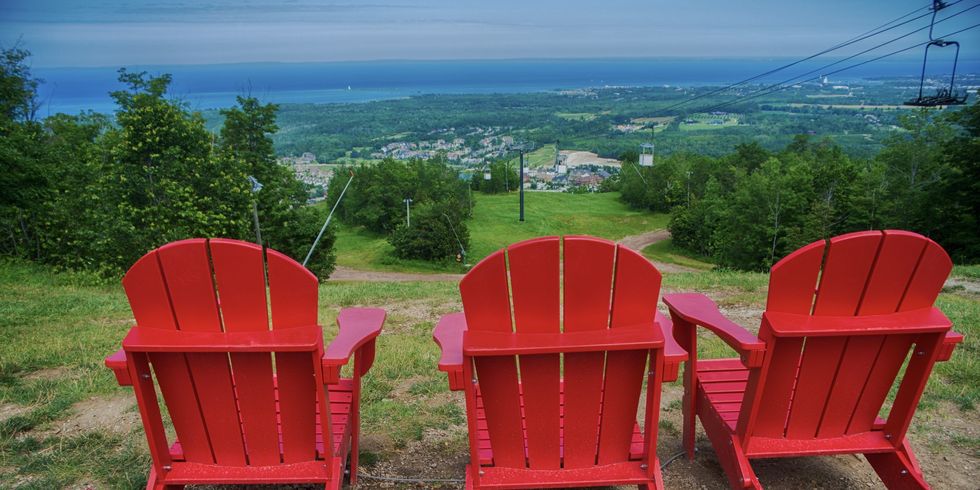 Blue Mountain, Collingwood, ON/Shutterstock
"I went to the bank in late March and asked 'how long can I last?' We were preparing for bankruptcy," says Max Hahne, broker of record at Engel & Völkers Collingwood Muskoka.
Fast forward eight months and Hahne tells us that pricing has escalated so much he and his team are shocked: "I don't know how to price things anymore."
Like Muskoka, Collingwood saw its share of record real estate sales over the past eight months. And, like Muskoka, COVID has been a driving force in the increased desire and demand for acreage.
"It's not just been fear of the pandemic, what I'm hearing a lot from my clients is that they're finally allowed to lead the life they want to lead," Hahne says when asked about the motivation behind the surge in buyers. "The fact of the matter is, everybody has wanted to live in cottage county for years.'
COVID has certainly led many people to rethink their lifestyle approach, and proximity to cleaner air, water, and outdoor activities is certainly an appealing alternative to cooped up city-living in a condo. An ongoing pandemic has only pushed those already considering a healthier way of living into taking action.
"The wealthy started to move first. The first calls and sales were from people who were very wealthy. Now we're seeing a lot more of the 'everybody else'. The mid to low-price range is now starting to take off, including condos; people are picking up properties as a second place to escape to."
And, with Collingwood offering great four-season options for escaping the house -- Blue Mountain, anyone? -- it's no wonder the city finds itself in a sellers' market.
For his part, Hahne says sales at Engel & Völkers Collingwood are up approximately 25% year-over-year, with prices hovering somewhere around the +20% mark from 2019. Looking into 2021, Hahne says he wants to focus on the condo market in Collingwood, as they're more affordable and the demand for property is still there.
"I think the condo market will take off in 2021. Right now, we're out of inventory – we're all saying the same thing, we're all working with buyers right now but there's nowhere to put them."
Hahne believes COVID has changed the game entirely, and that "people are taking advantage of this moment in time, this interruption, to do something other than what they've been doing for the past 15 years."
If that "other" sounds, to you, like grabbing a new home in cottage country -- you're not alone.
Kawarthas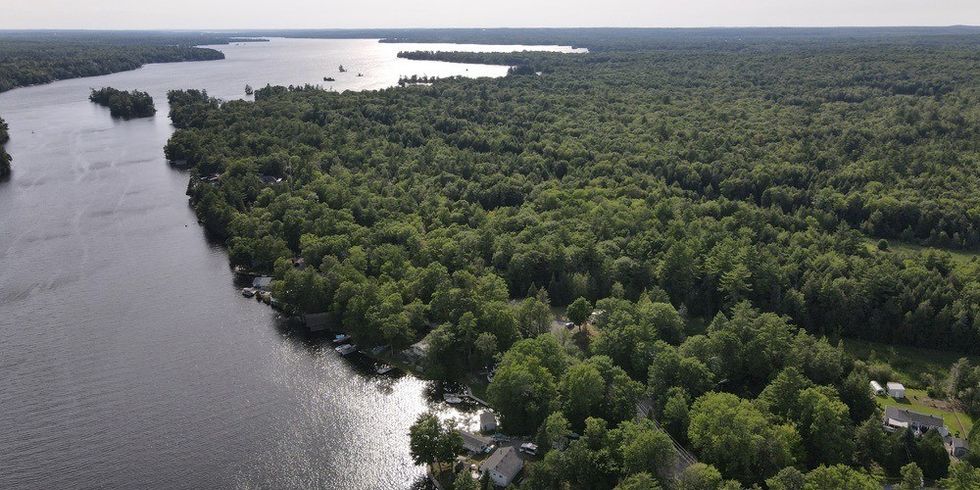 Scenery and lakes in Kawarthas/Shutterstock
About a month or two after Muskoka first began to spike, The Kawarathas were also hit by the cottage-buyer craze.
"March and April were pretty dead, nobody wanted to go out; the market had really stalled," says Marilyn Rogers of Peterborough Homes and Cottages. "We thought it was going to be a really tough year, I certainly didn't think it could end up being a good year."
According to Rogers, even in May and June, many cottages were still sitting on the market for a week or two. Normally, Rogers explains, spring is their peak season, when new buyers are trying to get in before summer arrives. In 2020, however, it was July and August that took everything up a notch.
With listings way down and demand way up, suddenly multiple offers were commonplace -- with Rogers telling us it wasn't uncommon to have up to a dozen offers on one property.
"Any property under $600k and you were in a heated competition," she says.
Still, while the Kawarathas are traditionally a less expensive market than Muskoka and Collingwood, this past summer was when they saw prices jump to a whole new level.
"$2 million is the new $1 million," Rogers says.
With the price of housing in Toronto what it is, many retirees (or those close to retirement age) have been able to sell their Toronto property -- condo or house -- and still have a fair amount left over after putting in an aggressive offer on a cottage in the Kawarthas.
"At one showing, I had a client bring their laptop and log on to the internet to test its speed," Rogers says. "Many clients no longer need an office... they just need a place with good internet."
With Highway 407 now connecting to Highway 115, access to and from Toronto is even easier, and faster, than ever before. Of course, this access only serves to further drive up demand and keep the Kawarthas a sellers' market.
Perhaps surprising to some, Rogers says she would prefer a more balanced market to what's been happening over the past six months.
"I'd rather see a balanced market. Sure prices go up in a sellers' market, but less inventory is sold. My sales numbers are up overall because of more high-end buyers and more luxury sales, but listings are way down. I have a couple of clients in the $2 million range right now and there's no inventory even for them."
As for 2021? Rogers doesn't see the demand dissipating. And why should she? Even in October, Peterborough and the Kawarthas saw a 23.1% year-over-year increase in average selling price, while having just 1.1 MOI left by the end of the month.
Haliburton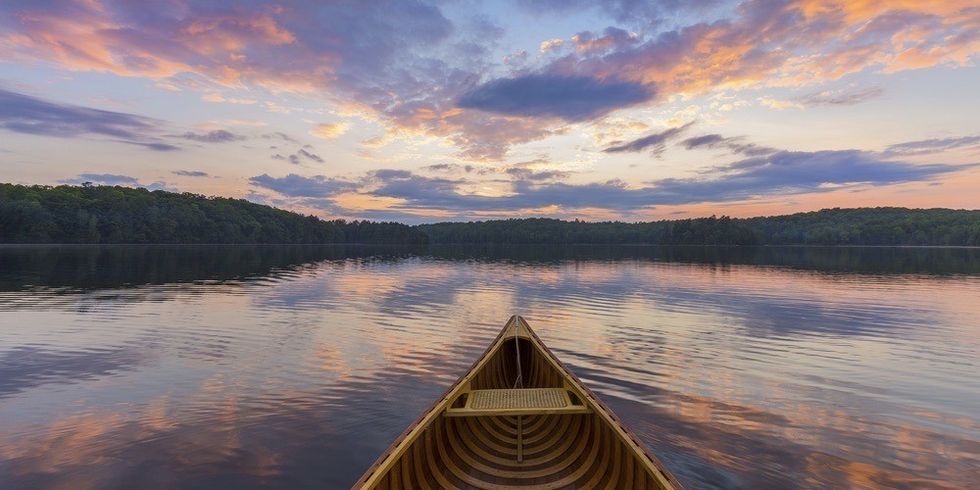 Haliburton, Ontario/Shutterstock
Perhaps more than anywhere else in cottage country, Haliburton saw COVID demand upend its usual buyer experience.
"Multiple offers were rare in previous years, this summer there were suddenly eight to 15 offers on properties," say husband and wife realtor duo Jeff and Jess Wilson of Team Haliburton Highlands. "In April we started listing vacant properties -- to follow COVID protocols -- and quickly realized the buyer demand was something we'd never seen before."
In 2019, the Wilsons say the average price of waterfront property in Haliburton hovered somewhere around $460,000. By October 2020, that average had risen to more than $640,000.
What's more, the Wilsons say the increase in average price for non-waterfront properties is just as large, or even larger.
"People are just migrating this way to get out of the more populated areas," Jeff Wilson says. "School enrollment is up this year, a lot of people who can't afford to buy in the city have moved up here. A lot of people approaching retirement age, and who might retire here, are buying too."
Perhaps the biggest sign that real estate trends in Haliburton have changed, perhaps permanently, is that the region was still hot in late November.
"Usually people aren't thinking of buying a cottage right now. We just lost out on a listing for a client that ended up having nine offers. It was listed at $889,000 and sold for $975,000."
Like Collingwood, Haliburton is also seeing its own share of new developments gaining interest.
Jeff Wilson says there's a development property with 40 vacant waterfront lots in the region, each priced around the $600,000 mark. In the two years before COVID hit, he's only managed to sell six of them, while in the past six months he's already sold 10 more.
"The cell and internet service are two of the biggest things people should be aware of," Jess Wilson cautions. "It's slow, and there are a lot of no-reception areas." Of course, the influx of new residents only serves to slow the service down even more.
That's the thing about cottage country living, though -- real estate hysteria aside -- it has a way of slowing you down, whether you want it to or not.
Real Estate News