Muskoka
Want to Rent a Cottage in Muskoka Next Summer? You Might Be Too Late
It's been no secret that Muskoka real estate had one of its hottest seasons on record — both in the resale and rental markets.
After COVID restrictions were set in place in the spring, buyers and renters alike turned north in search of a summer not spent cooped up in the city. And many found exactly what they were looking for. And with a second wave of the virus currently overwhelming Ontario, it's not too much of a stretch to imagine things could be eerily similar in spring and summer of 2021 to what Ontarians experienced in the same months in '20.
This is why, if you're in search of a beautiful dockside property in cottage country to spend your next summer holiday, you should be booking now… or a month ago.
"Generally speaking, we don't start selling out summer until January or February,"  says Maryrose Coleman of Muskoka District Rentals. "Often people will wait till the Christmas holidays to get together and discuss their summer plans, but I'm seeing a trend this year where those people are booking even earlier."
That said, despite a record-breaking summer that saw a lot of rental properties come off the market because they were sold, Coleman says there remains a lot of new inventory for Summer 2021.
"Some new owners who may have stretched to buy are now looking to offset operating costs, taxes, etc. by renting their new cottage."
Because Coleman — who is also an agent at Sotheby's International Realty — and Muskoka District Rentals come to the business from a real estate perspective, they're able to work with new owners to help them better understand the advantages and opportunities renting a Muskoka cottage can have. Of course, the level of white-glove service Muskoka District Rentals offers to clients only adds to the ease with which cottage owners are able to rent their properties worry-free.
Just this summer, Coleman saw a property sell that she'd been successfully renting for the now-previous owners for years. She reached out to the new owner, explained how everything worked, and now Breakwater, a stunning resort-level escape on Muskoka Lake, is once again available for rent for limited weeks in Summer 2021 (if you act quickly, of course).
Another client, who Coleman tells us books every year at the same time, got caught in the great spring scramble earlier this year and was forced to take a two-week stretch at a different time period than usual. So, while renting this summer, the client went ahead and booked the two-week time slot they prefer for 2021 — months and months before they normally would.
These may be anecdotes, but the stats aren't lying either; Muskoka real estate is having a watershed moment. And no wonder, with international travel, all but banned, kids' camps still up in the air, and the possibility of another sweltering summer spent in the city on the horizon, securing a small slice of Muskoka heaven now to ensure a great summer later seems like a no-brainer.
For those with the means to do so, renting in cottage country is one of the best ways to "work" your way through any summer. COVID or not.
Three Muskoka Cottages Still Available for Rent in Summer 2021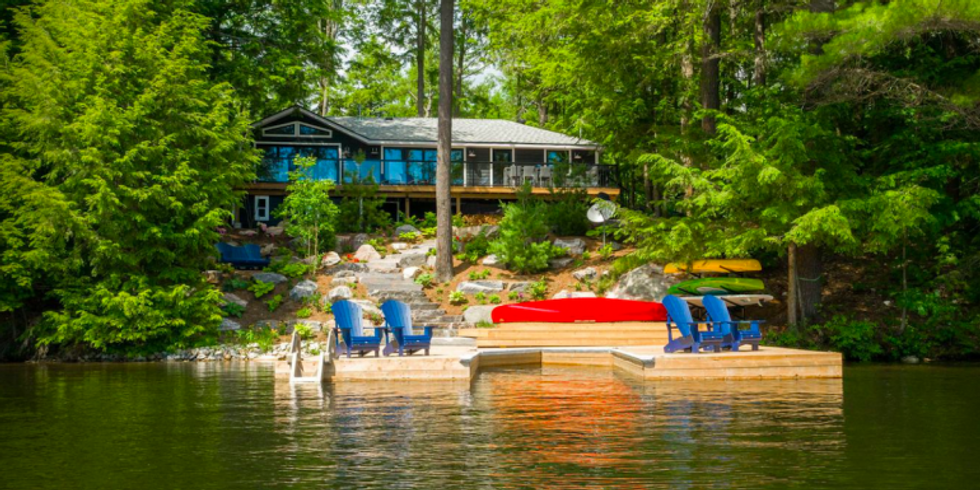 Aptly named, Sapphire is a true gem, and the Lake Muskoka Bay rental is boasting vacancy from mid-August of next year. With modern furnishings and interior design features, the new build maintains that authentic cottage country feel, all while holding an air of chic modernity you may find in a more urban region. The lake house asks a starting $700 per night, with a seven-day minimum stay — the perfect duration for some quality family time.
Muskoka Lake House Provides Perfect Vantage Point (also available for winter rentals!)
This Lake of Bays gem is meticulously maintained. Totalling four bedrooms, three bathrooms, (and a bunkie!) plus 175′ of water frontage framed by natural rock, the spot is sure to serve as a proper wonderland for anyone looking to escape the urban centre in the coming months and into next spring and summer.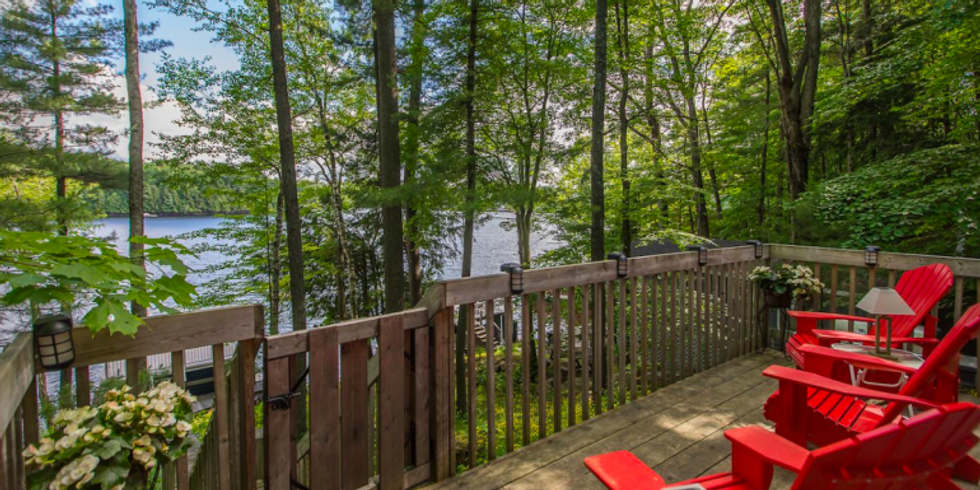 No aspect of this charming family cottage was left untouched during its recent renovation, which upgraded the whole abode to the highest of standards. Located on the Indian River in Port Carling — the hub of the "Big 3" Muskoka lakes — the treasure trove is just a short jaunt from town and offers up precious privacy overlooking clear, cool waters.