It's likely that, as the end of daylight savings time creeps closer, your fantasies are increasingly filled with visions of sandy beaches and swimming in warm lake waters.
To get a head-start on fulfilling those deepest desires, now is the time to book a summer 2021 vacation. What better way to keep your spirits up through the cold winter ahead than to have a luscious trip to look forward to when it's all said and done?
---
Aptly named, Sapphire is a true gem, and the Lake Muskoka Bay rental is boasting vacancy from mid-August of next year. With modern furnishings and interior design features, the new build maintains that authentic cottage country feel, all while holding an air of chic modernity you may find in a more urban region. The lake house asks a starting $700 per night, with a seven-day minimum stay -- the perfect duration for some quality family time.
Everyone will be able to gather 'round the open concept kitchen, dining area, and living room, while the smell of dinner wafts off the bubbling pot on the stove. Remember, it'll be summer, which means the full wall of windows will provide ample natural light from dawn 'til dusk.
The two-sided fireplace adds an element of coziness to the indoor experience, too, which can be appreciated throughout the vast and airy gathering space.
READ: Rent: Precious Indian River Respite Invites You for a Month in Muskoka
Within the main cottage, three bedrooms await, while the on-site bunkie hosts another. In the lake house, the master includes a three-piece ensuite, while the other two chambers share a four-piece bath. Out in the bunkie, a two-piece bath is housed, alongside the element of added privacy.
And while you're trekking from the main cottage over to the secondary sleeping space, you'll get to enjoy superior exterior landscaping. Custom granite pathways with inlaid lighting, stunning gardens, and gently sloping steps leading down to the waterfront work simultaneously to create an unmatched rustic-yet-regal atmosphere.
Down at the water, the spacious south-facing dock basks in all-day sun, while a grassy area near the water's edge provides the perfect place to lounge in a Muskoka chair with a book and a glass of rosé. To amp up the fun on the water, the rental includes a canoe, two single kayaks, pool noodles, and more.
As ad-ons, concierge services are available, alongside catering, private chef services, daily maid service, and water taxis. To amp up the experience of your stay, you can enjoy a yoga lesson on the dock, rent a boat, or have groceries, wine, and beer delivered, which will free up your time so you can simply enjoy your vacation. If you please, cocktails can even be waiting for you on arrival.
Nearby, dining and shopping in Port Carling await those looking for some exploratory fun. Think: wood-fired pizza and microbrewery visits, followed by a cruise of the "Big Three" lakes by boat. We'll let you sit with that fantasy, and when you're ready, take a gander through the rental's virtual tour below.
EXTERIOR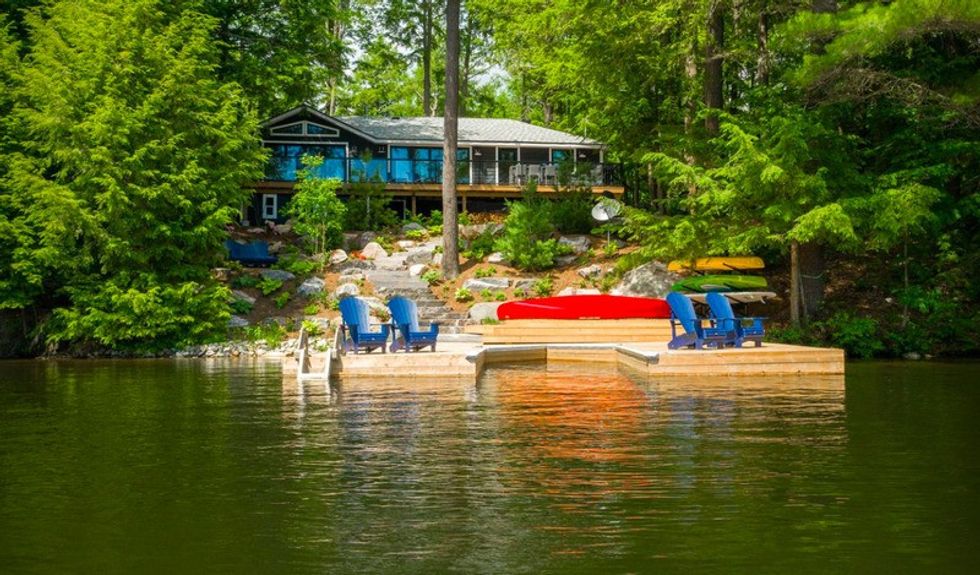 LIVING AND LOUNGE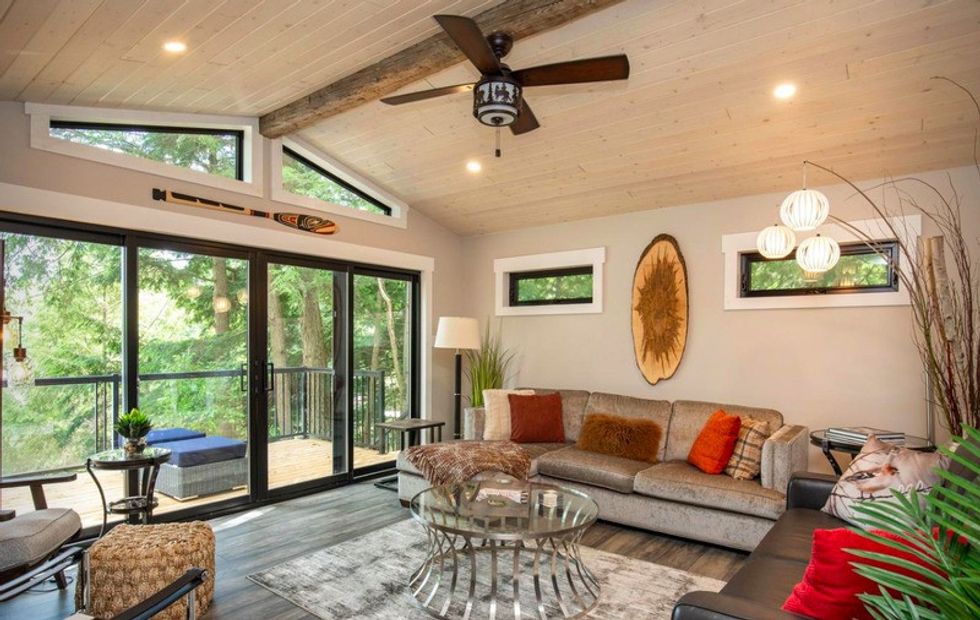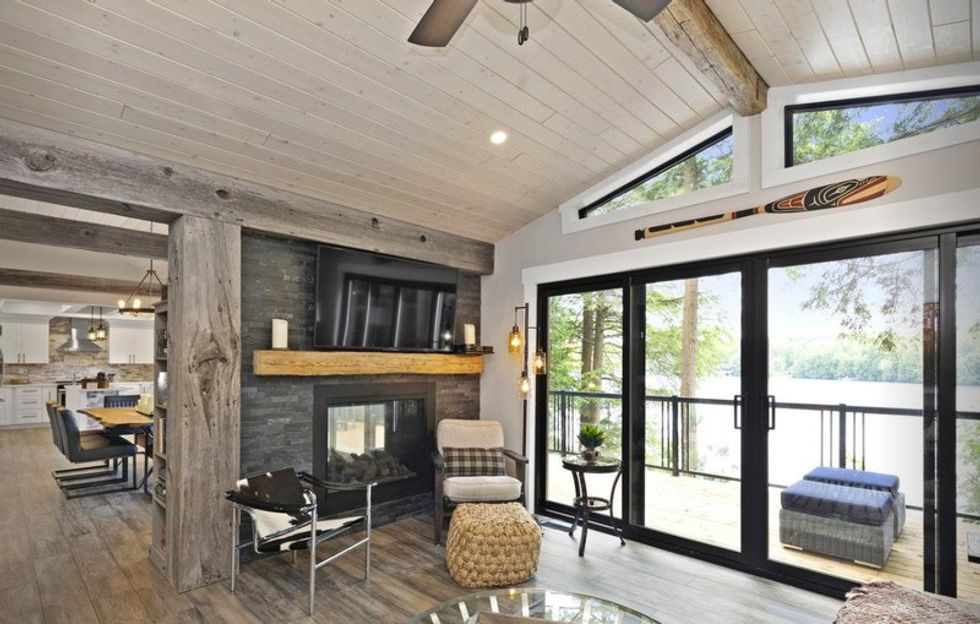 KITCHEN AND DINING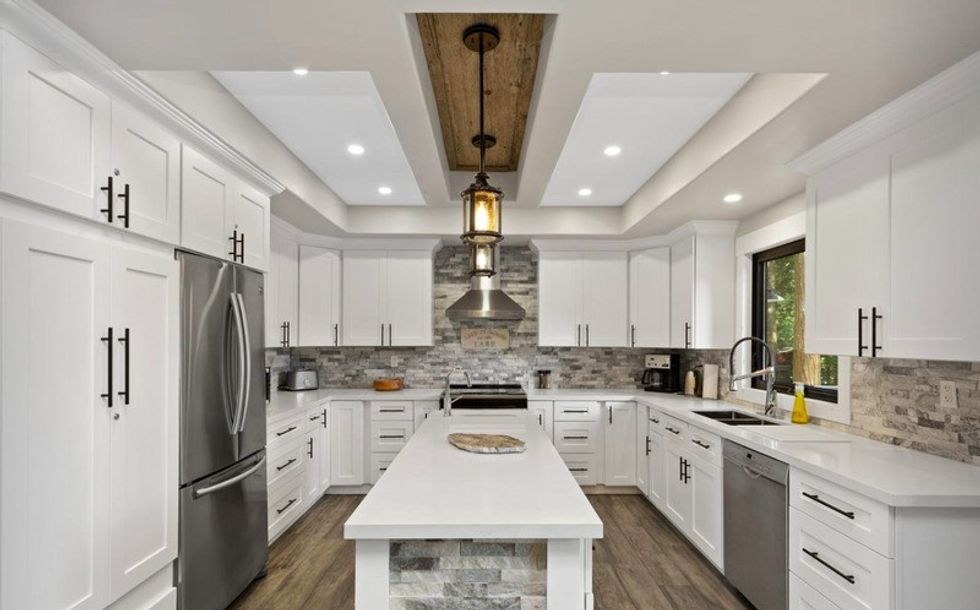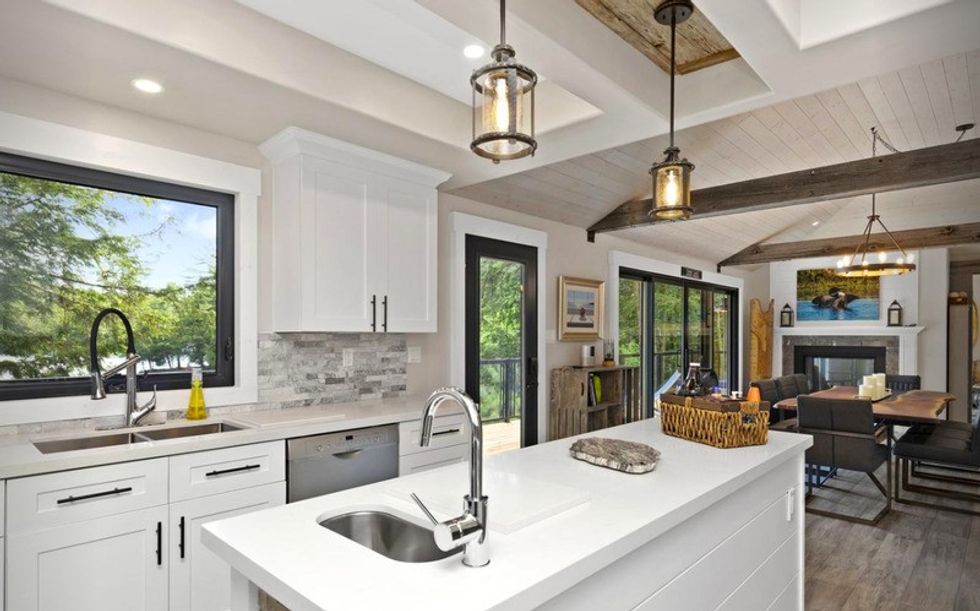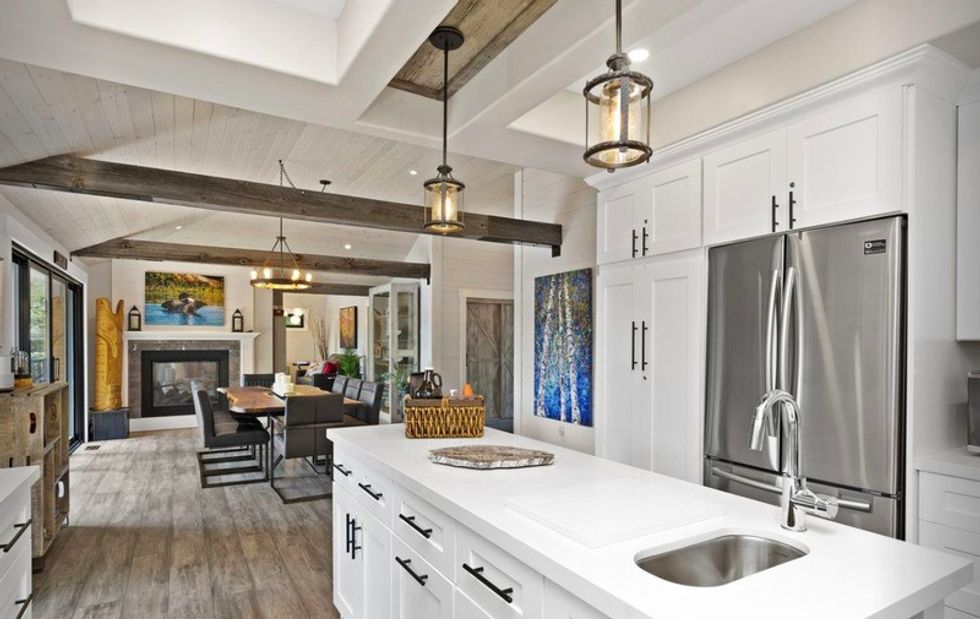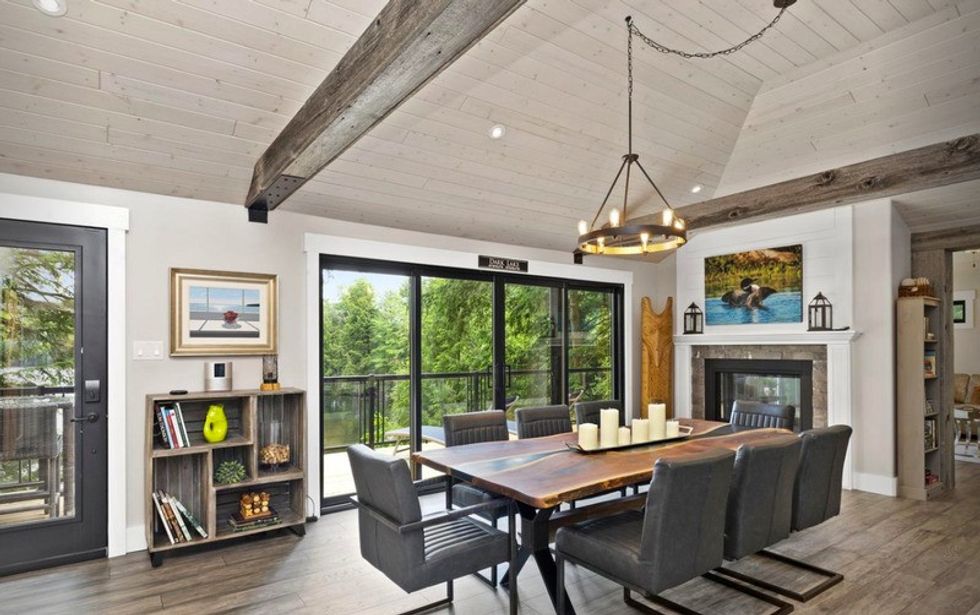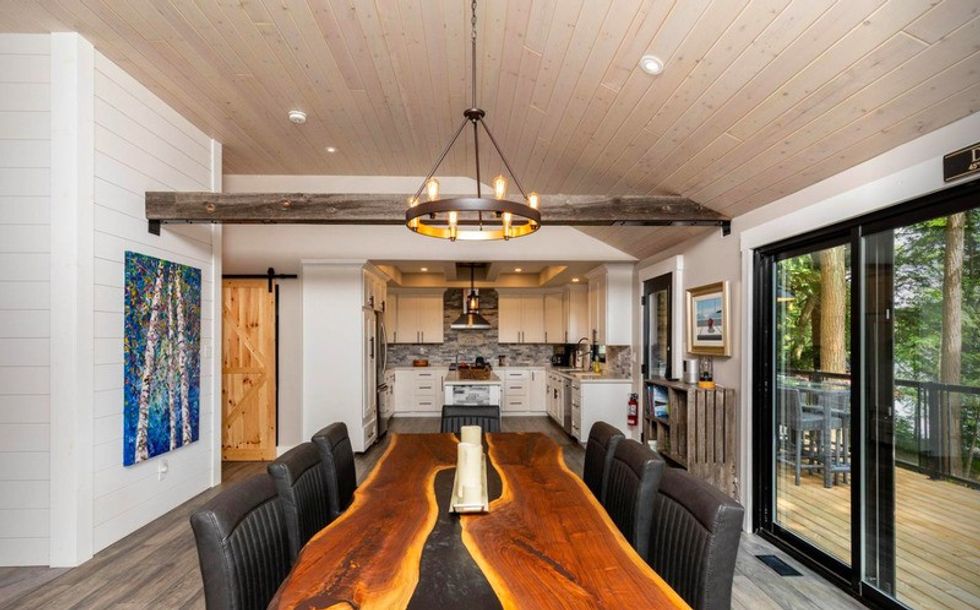 BEDROOMS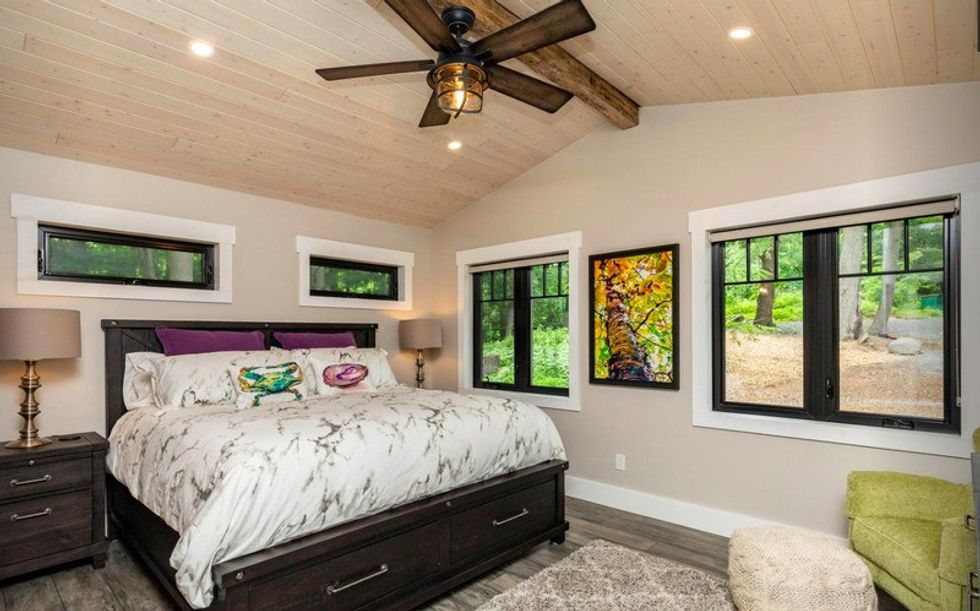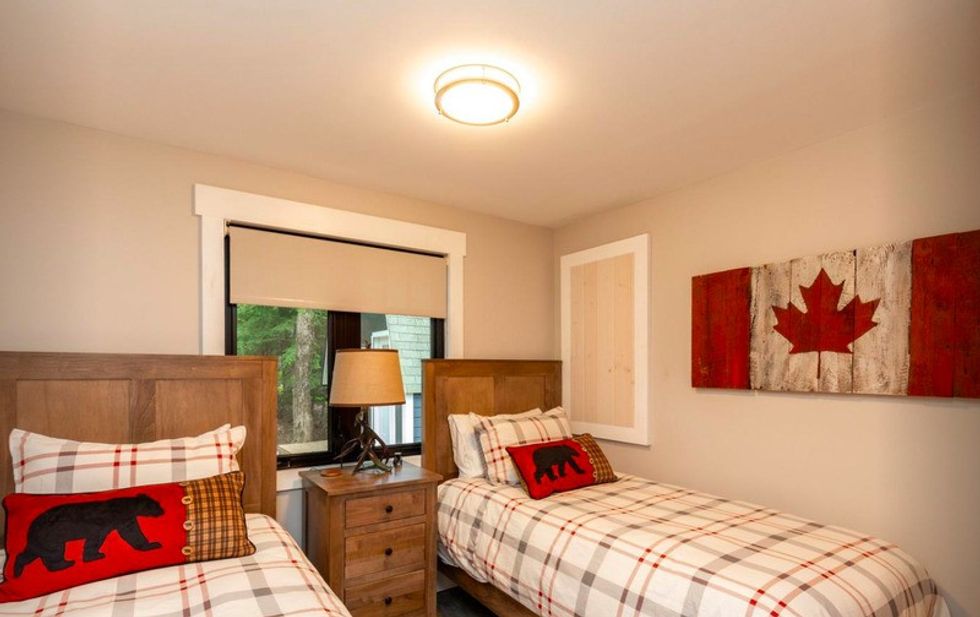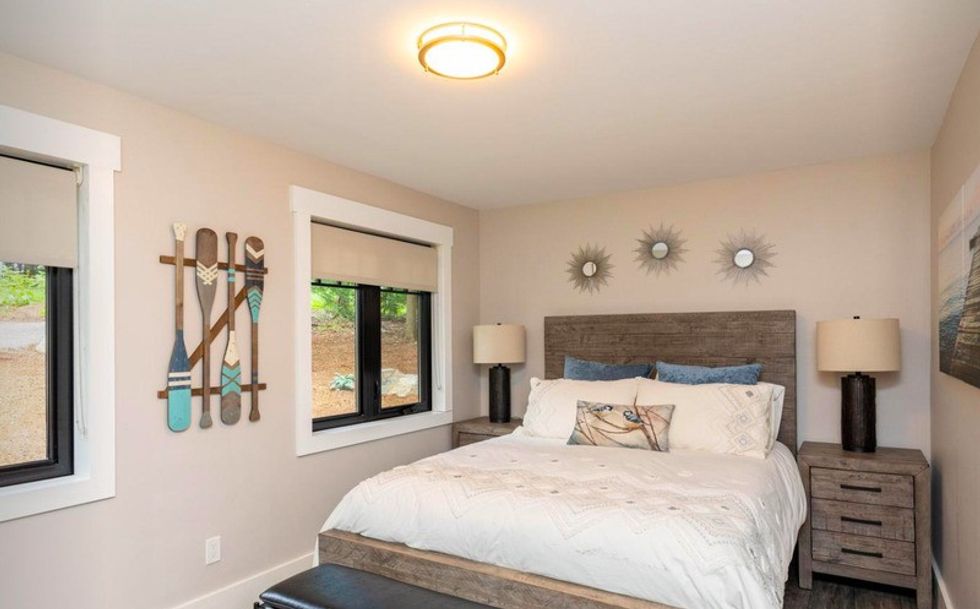 BATHROOMS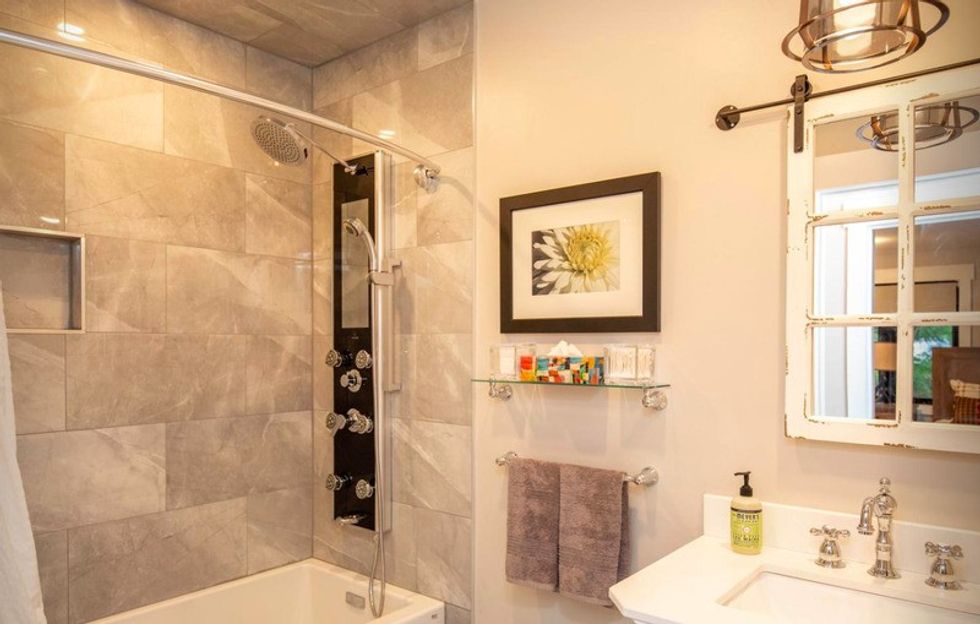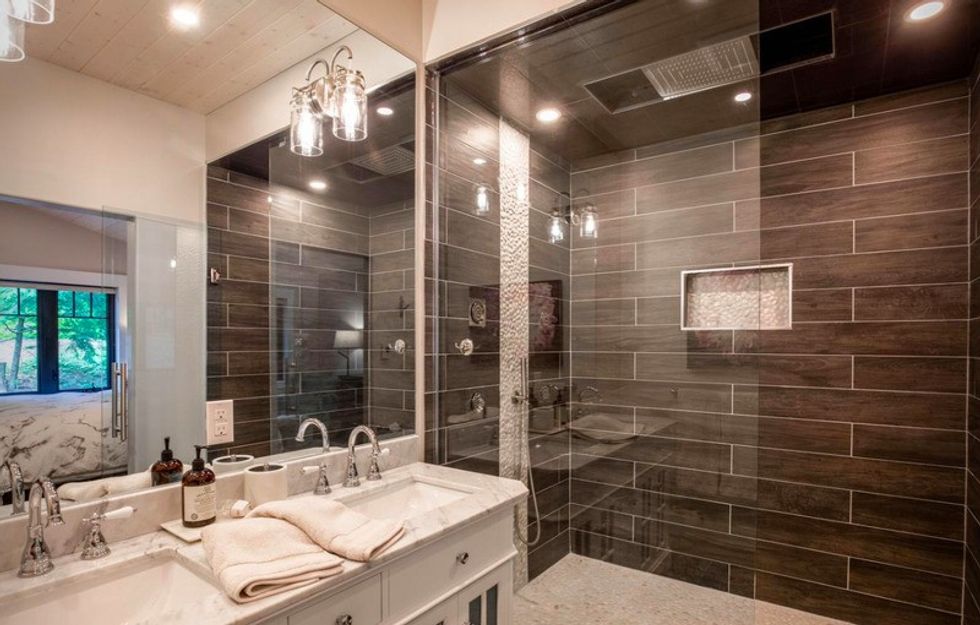 OUTDOOR SHOWER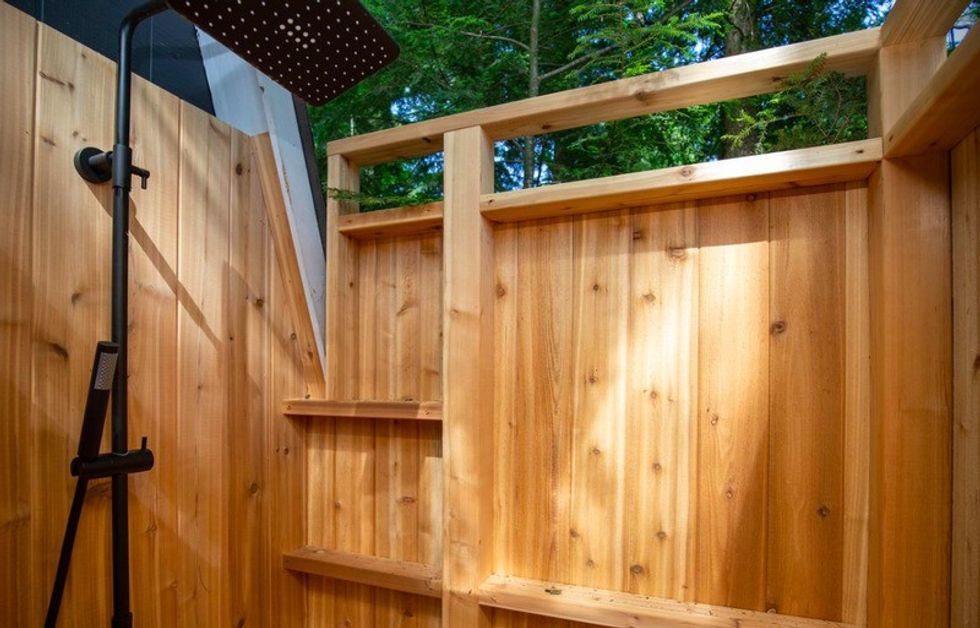 BUNKIE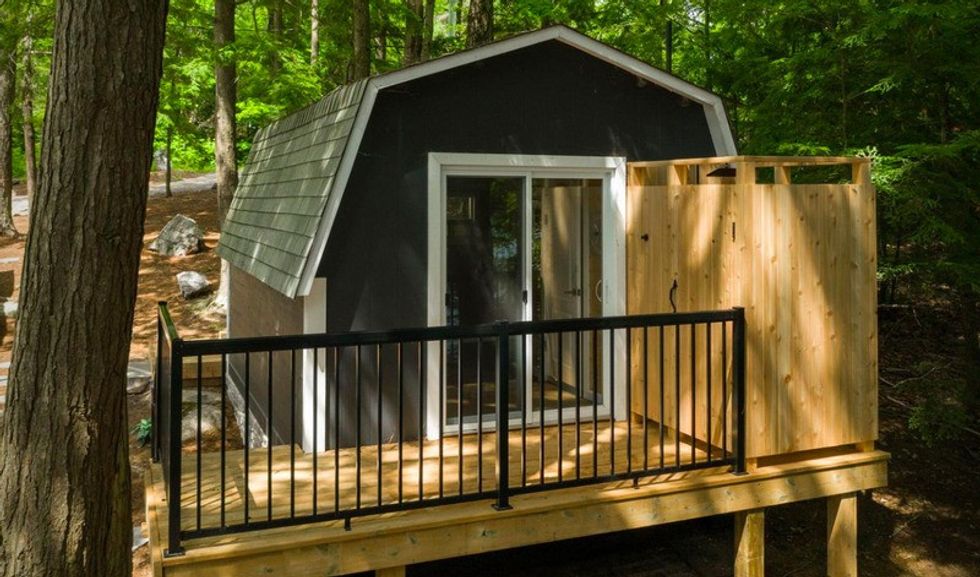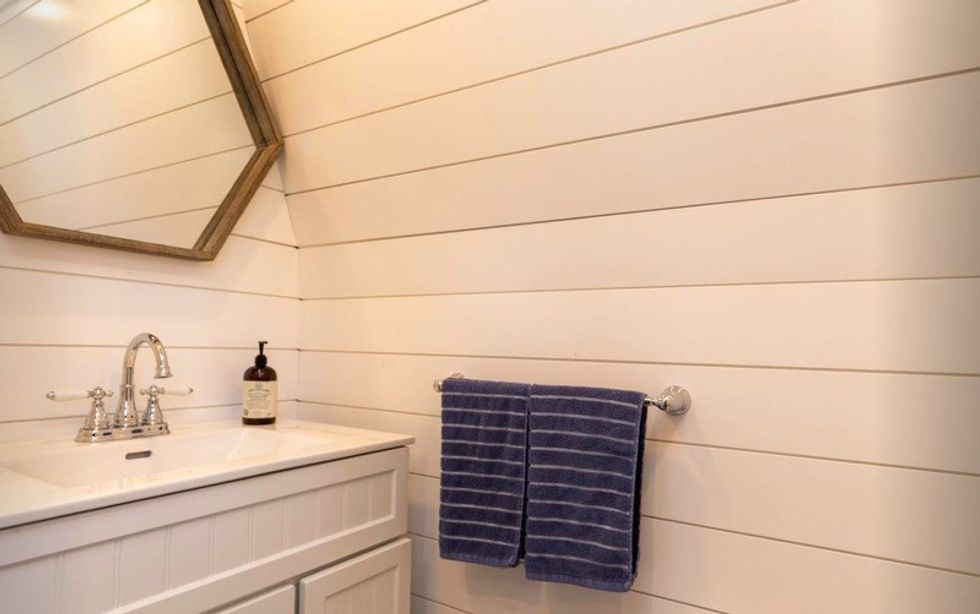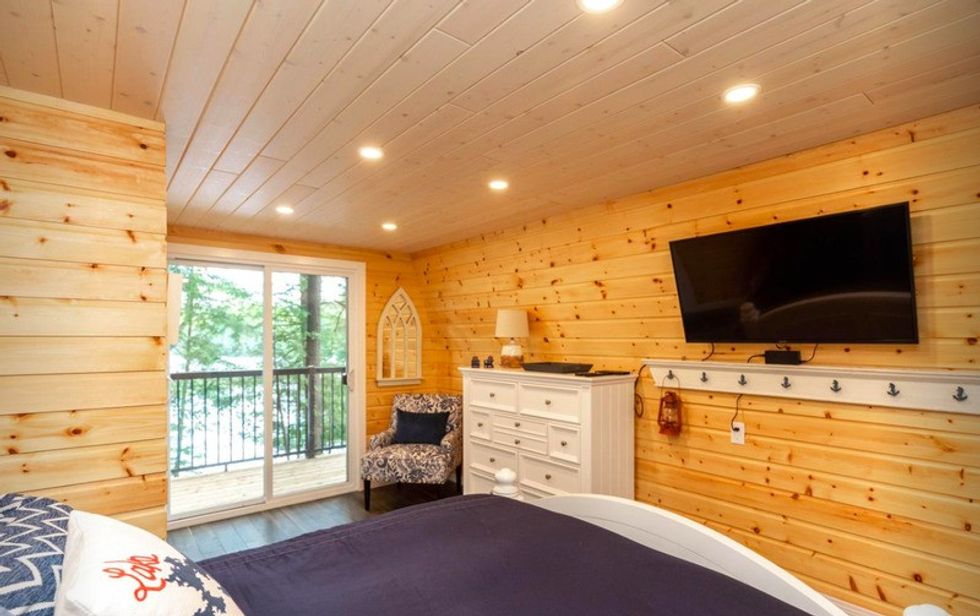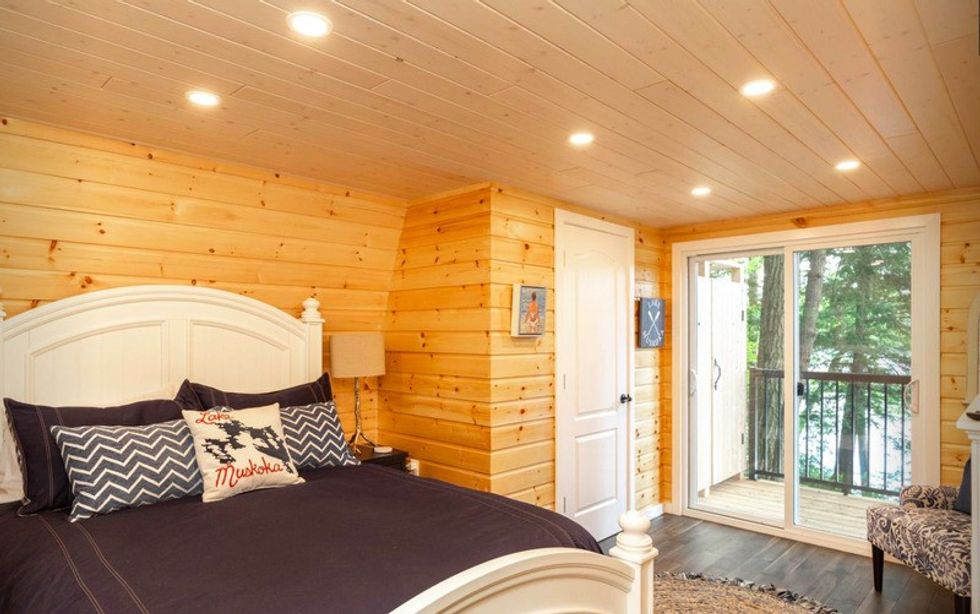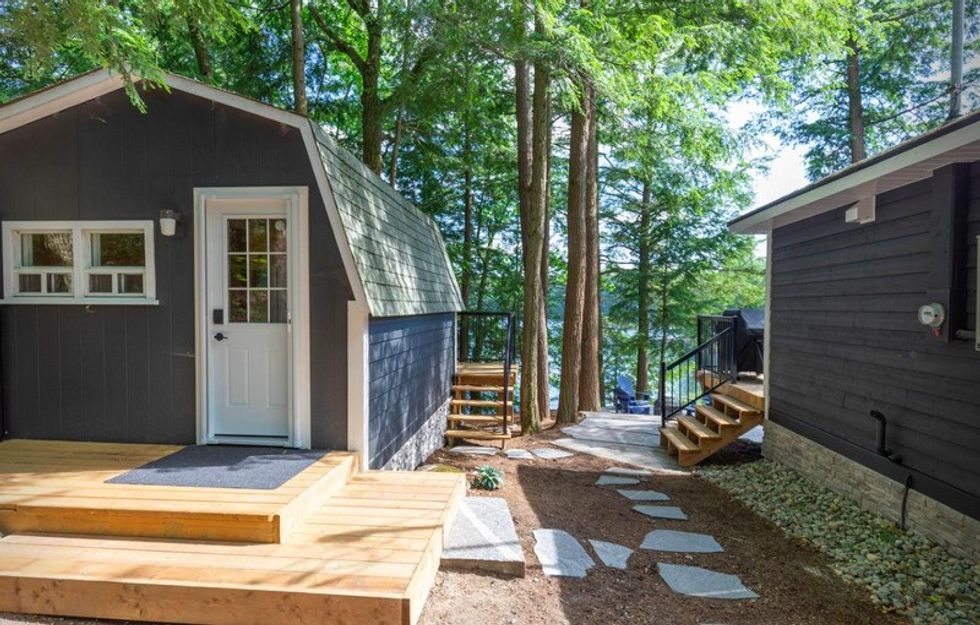 OUTDOOR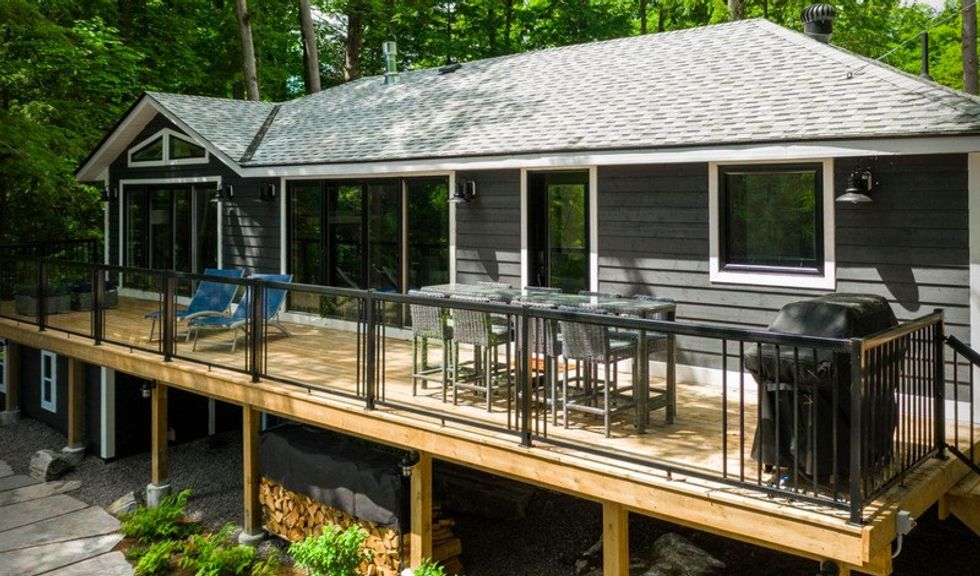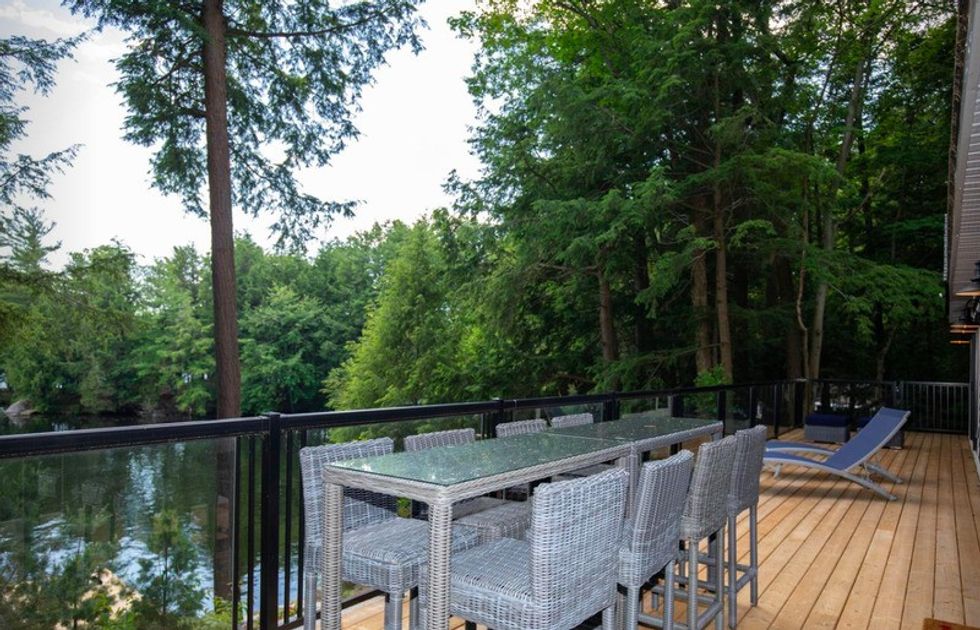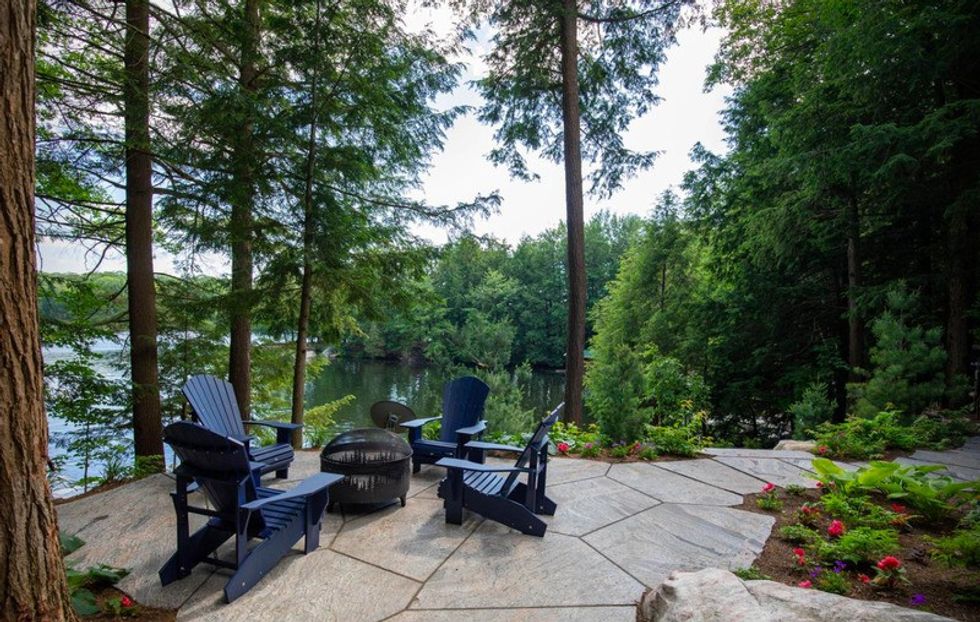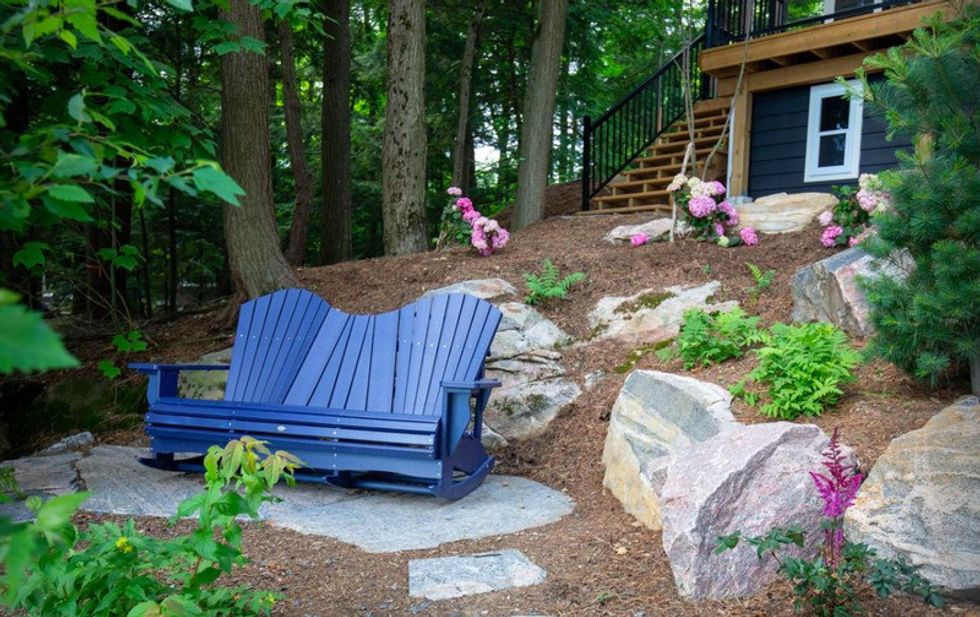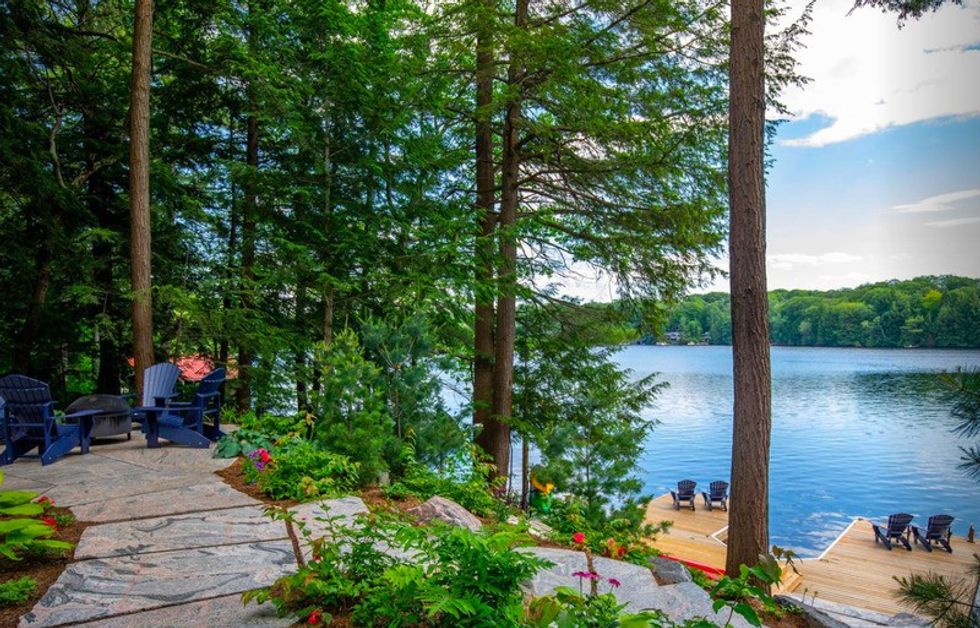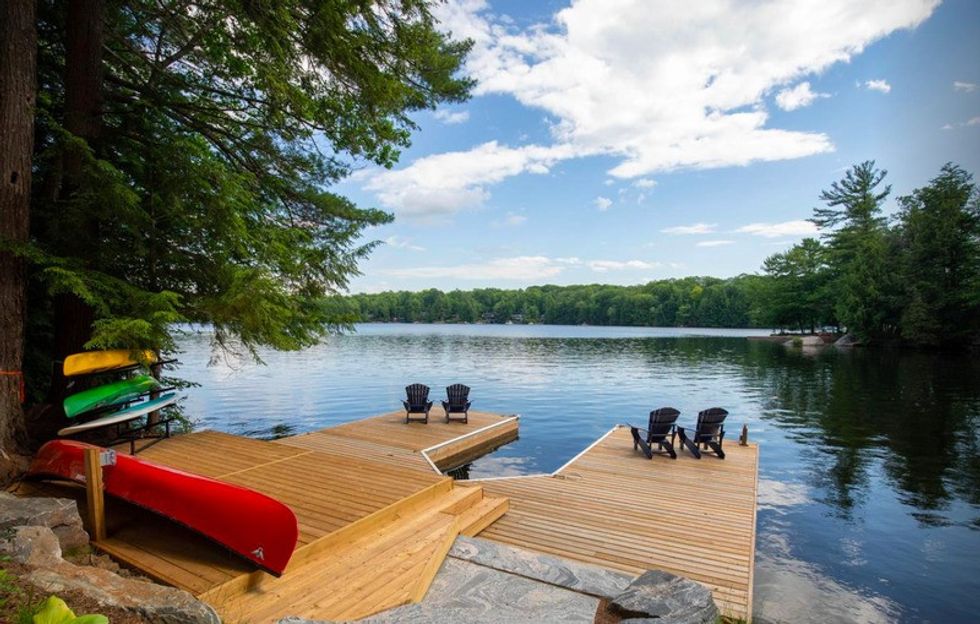 Muskoka