We can now put some numbers behind what happened (and continues to happen) in the Toronto rental market after the province all but came to a standstill in mid-March due to the COVID-19 pandemic.
And while the initial trends have been borne out – generally more supply on the market and less demand leading to lower rents – the question on many minds as the economic effects of the pandemic play out is, what comes next?
---
Effects from the Pandemic
Industry trackers generally agree on the main factors currently affecting the GTA rental market:
The rental market here generally consists of those whose incomes are lower and who are in jobs that are more vulnerable to the economic effects of the pandemic. This means a portion are unable to pay some or all of their rent. Many expect the end of government assistance, such as the Canada Emergency Response Benefit (CERB), to mean the more than 90% of rent paid in previous months to drop lower.
There is more supply of rental units, at least in the city's core, than has been seen for years. This is matched by a drop in demand, as movement into the city by people such as immigrants, foreign students and out-of-province workers has nearly frozen.
At the same time, large numbers of condo units formerly listed on Airbnb or as short-term rentals have been converted to long-term rentals with tourism frozen and owners needing income. This is in addition to construction continuing on many buildings.
All of this has led to lower rental prices, especially in the city's core.
An eviction freeze is slated to end in July and many expect to see evictions rise as the economic effects of the pandemic worsen, potentially exacerbated by the effects of Bill 184.
Geordie Dent, executive director of the Federation of Metro Tenants' Associations, offers an additional perspective. "Analyses of purpose-built rental since the 1940s shows investment is not the primary driver of purpose-built rental." Rather, he says, it was government programs, such as development charge rebates and limits on property taxes, which were pulled in the 1990s. "From 1973 to 1983 there were about half a million purpose-built rental (units) because of government programs."
When those programs were pulled back, conditions favoured the building of condos.
And in the past decade, since the financial crisis, international investors have been parking money into real estate, he adds, driving up prices and constraining supply. He says he hears the same thing from locations around the world; where land is sitting idle, condo development has exploded. Airbnbs were eating into long-term rental units and rental and housing costs are escalating.
Delving into the Numbers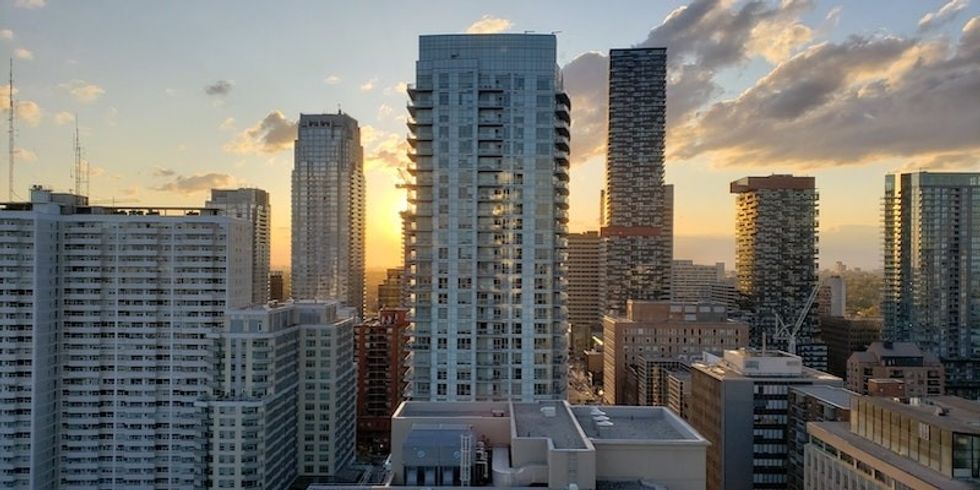 Photo by Christopher Lin on Unsplash
According to the latest report from real-estate market research firm Urbanation about this year's second quarter (Q2) in the GTA, the number of purpose-built rentals under construction was up 17% from a year ago, at 13,358 units. Almost two-thirds of rentals under construction were located in the former City of Toronto.
At the same time, there continue to be condominium units being rented out. While there was an initial plunge in long-term rentals in registered buildings – a decline of 31% year-over-year to 6,114 units – by June it was within 5% of its year ago level. The condo rental supply is soaring. The total number of listings during the second quarter increased 22% year-over-year to 13,576 units, while active listings still available at the end of June more than tripled from a year ago to 6,757 units.
RELATED: 25% of Ontario Renters Now More Likely to Buy Home Due to Pandemic
Those long-term condo rental listings on the MLS represent "just a slice of the whole rental pie," cautions Scott Ingram, a chartered accountant and sales representative with Century 21 Regal Realty. Inc. "Not everyone posts their condo for rent through an agent; some just go DIY and post on Kijiji. There are also houses, floors of houses, and rooms in houses available for rent (on the MLS and privately)."
This has contributed to the vacancy rate.
In purpose-built rental, the vacancy rate is up to 1.8% in Q2 from 1.1% in Q1 and 0.9% a year ago. It is the highest since 2015, when Urbanation began tracking the data.
Though there aren't exact numbers, the conversion of Airbnb listings to long-term rentals through the number of furnished condo listings offered for 12-month leases is being tracked, which Urbanation says grew 52% in Q2 to 1,877 units, representing 12% of all condo rental listings in the GTA during the quarter and 21% of the growth in total condo rental listings compared to last year. Average monthly rents for furnished units dropped 12.5% from last year to $2,492.
The softening in the condo rental market led rents to decline by 3.6% year-over-year to $3.26 per square foot ($2,356 for 722 sf).
But there are some nuances in the details.
Different market segments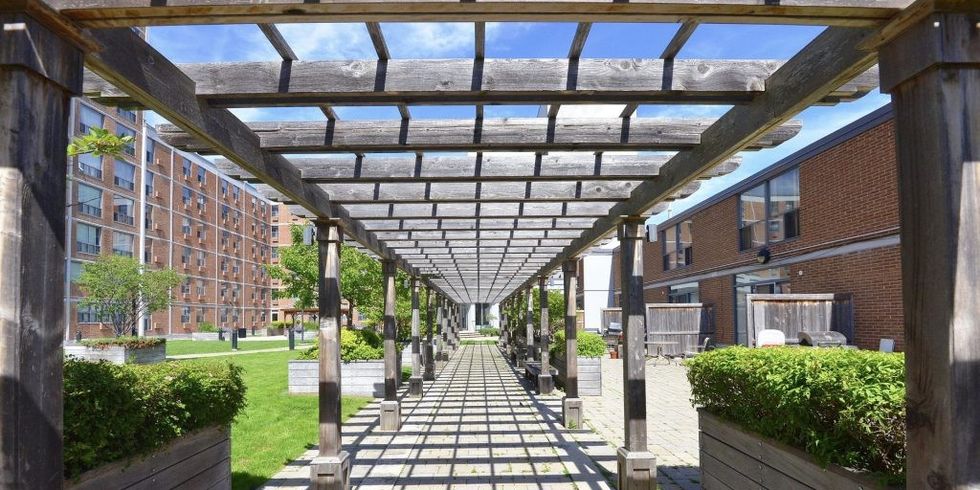 akelius-properties.ca
Distinct segments of the rental market have different outlooks, notes Mark Kenney, president and chief executive officer of CAPREIT. At the high end … new construction rental will be impacted," Kenney says, as new units will be rented at market rates.
Whereas the mid-tier "could actually prosper."
"The affordable market does well in bad economic times," Kenney says, foreseeing a doubling up in that end of the market.
Ben Myers, president of real estate advisory firm Bullpen Research & Consulting Inc., which creates a national market report with Rentals.ca, adds that Rentals.ca surveyed 1,600 tenants across Canada in April and May and 40% to 50% were looking to move. Their main reason was affordability.
Both Urbanation's and Rentals.ca's latest numbers show a gap between Toronto and more outlying areas.
For instance, the vacancy rate is the highest in the former City of Toronto at 2.3%, versus 0.9% in the 905 region, according to Urbanation's latest figures.
And in terms of rental prices, the city's core (the former City of Toronto) reported a 6.0% annual decrease to $3.59 psf ($2,453 for 683 sf). In the 905 region, for instance, rents declined only 1.0% year-over-year to $2.78 psf ($2,181 for 786 sf).
RELATED: The '905' is Now Outperforming Toronto-Area Housing Activity: Report
Besides more condo completions and the conversion of Airbnb units to long-term rentals causing a greater supply of rentals in the core, Urbanation sees the bigger drops in rent prices in the core as likely being caused by less demand for the more expensive rentals there, as well as the expectation that work from home will continue.
A sub-market that has held steady during the pandemic is the secondary markets, such as Guelph, London and Ottawa. "They serve primarily seniors … and will remain undisturbed," CAPREIT's Kenney says.
"Even during the pandemic, new construction was unaffected," with new buildings still coming online. A lot of these are condos developed without presale, which was a trend in a rising-cost environment, where developers did not want to fix sales at potentially lower costs. Many of these units could go for rental units, Kenney predicts.
One big question as industry watchers try and track what is happening is whether there is an exodus from Toronto's core.
Urban Exodus?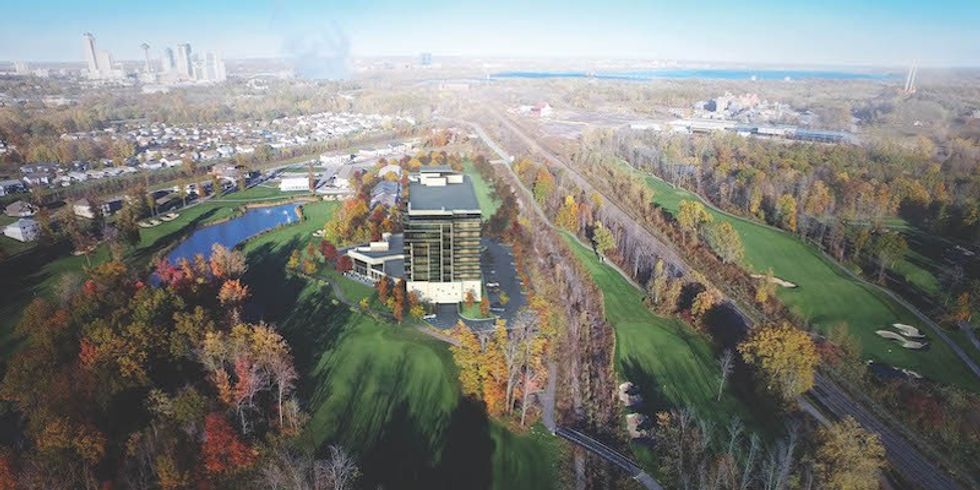 Image via Niagara Falls, ON Upper Vista Condos
There doesn't seem to be agreement on whether people – renters or owners – are moving out of the core.
The reasons would seem obvious: The masses of people working from home means they can live anywhere; there is more space for the same dollar outside the core, which becomes critical when people are confined to their homes; and the density in the core – especially in high rises – means it is harder to avoid others for those who want to practise social distancing.
But whether that is translating to people moving depends on whom you talk to.
RELATED: New Home Prices in Niagara Region Climb as Buyers Look Outside Toronto
Phil Soper, president and CEO of Royal LePage, has said the company has noticed more people clicking on listings in Toronto's in exurban regions . And John Pasalis, president of Realosophy Realty, said the company saw early signs of an urban exodus, with municipalities an average distance to Toronto of 86 kilometres seeing their sales volumes up more than 40% over last year since June 7.
On the other hand, realtor Ingram said in an interview that he sees growth outside Toronto as more for demographic reasons, such as the movement of young families, rather than being pandemic-related. And at the same time, the 416 area code is also growing. University of Toronto professor Richard Florida notes there is little evidence of an urban exodus from other cities.
The Coming Financial Crunch for Both Landlords and Tenants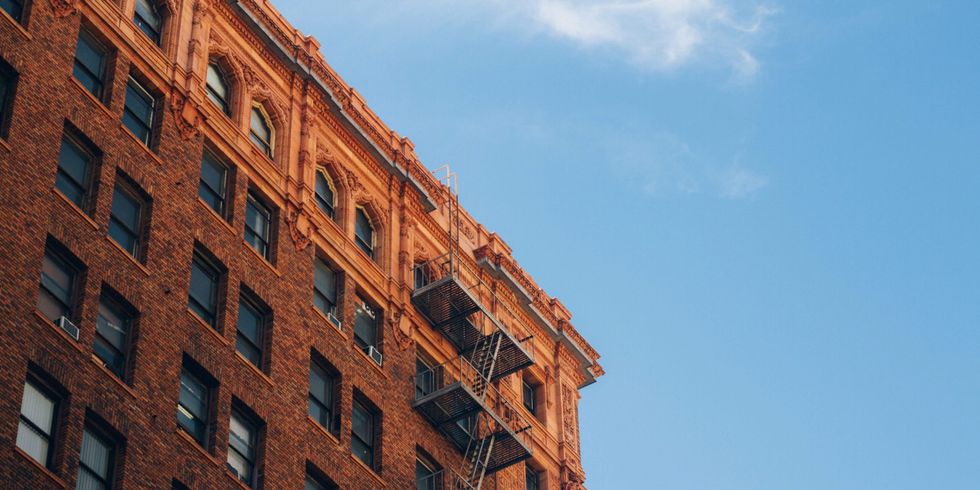 Photo by jay blacks on Unsplash
Even though missed rent payments are relatively low, even if they stay at the same rate, landlords will not have revenue to pay for operating costs, or some will be unable to pay their mortgages, says Tony Irwin, President and CEO of the Federation of Rental-housing Providers of Ontario (FRPO). And some are racking up debt through deferred mortgage payments.
Rental payments for June stayed generally steady from May, according to the latest survey from the FRPO. Based on just under 131,000 units, respondents reported a 3.9% shortfall in rent collected at the end of June. This compares to 4.2% in April and 4.3% in May.
This breaks down to 92% full payments, 5.4% partial payments and 2.8% no payment, similar to May's numbers.
"There are landlords who are not able to absorb costs. … With some of those landlords … forgiving rent … is not an option," he says.
RELATED: Why Are Tenant Advocates So Afraid of Ontario's Bill 184?
And larger landlords may have more cash on hand, but they also have higher costs, such as for cleaning, with lower revenues as some tenants are unable to pay, Irwin adds.
And when emergency payments from the government, such as the CERB, end, more tenants will be unable to pay rent. This, combined with an expected end this month of the eviction moratorium in Ontario, will likely mean more people on the streets.
Dent of the tenants' organization estimates that with about 10% of non-payment of rents, and about 1.5 million renter households, that is about 150,000 households in the non-payment fold, vulnerable to eviction. With an average of about 2.6 people per household, "we are looking at a one-month estimate of about 400,000 (people evicted)."
Longer Term Supply Crunch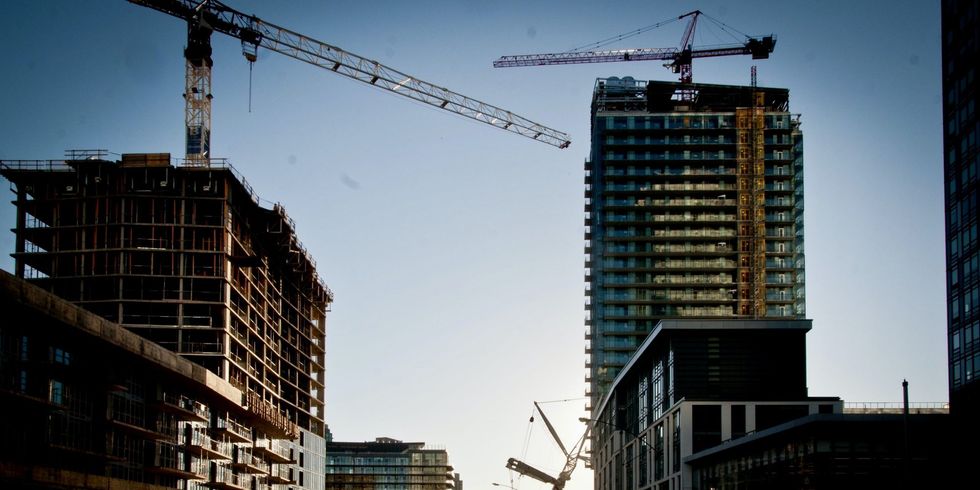 Photo by Peter Lewicki on Unsplash
The increased supply, decreased demand and slightly lower rents, at least in the core, are likely short-lived effects from temporary building patterns and from the pandemic. Longer term, "there will continue to be a housing crisis," says Irwin.
Bullpen's Myers notes that it's not likely Toronto will get back to the 2016-2019 levels of new-condo sales and starts of purpose-built rentals. The city will likely feel the dip in supply in about four years, just as the supply coming on-line now reflects construction in 2016. And even if rents continue to decline into 2021, we will see rents rise, he predicts. And especially with poorer economic conditions and an end to government aid, even lower rents may not be more affordable, he adds.
Adds Dent: "Long-term, we are looking at low vacancy rates, increased rents … people cramming in."
The Role of Government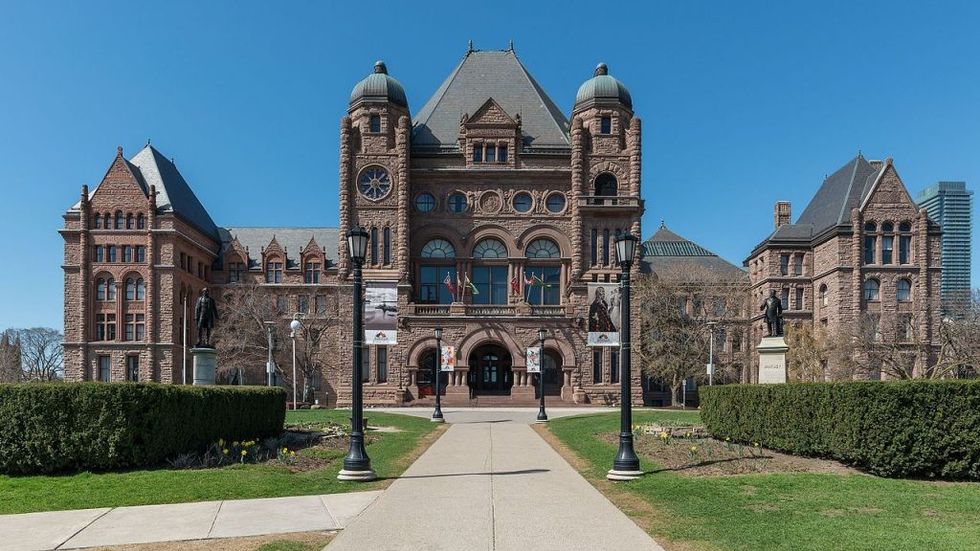 By DXR - Own work, CC BY-SA 4.0,
Making sure there is enough housing that is affordable will require all levels of government to focus on rental housing providers, CAPREIT's Kenney says. This requires such actions as municipalities standing firm on permitting processes, despite NIMBYism by rate payers, provincial governments easing up on regulations including rent control and guideline rent increases in order to create a more hospitable environment for landlords, and CMHC to insure refinancing to encourage lenders to finance ongoing costs like roof and garage work.
Myers notes the city could tweak its Housing Now initiative, which in 2019 opened 11 city-owned sites to create about 3,900 new affordable homes and 3,900 new market rental homes. In 2020, the city expanded it with six new city-owned sites intended to create about 620 new affordable rental homes and 620 new market rental homes.
Myers, for instance, cites Housing Now's inclusionary zoning, where a certain percentage of units must be affordable. "If the city does not contribute to those units … (the developer) has to charge more for the rest of the units or pay less for the land," he says. He would like to see the city take off development charges and other fees.
RELATED: Council Green Lights 6 New Sites for Affordable Housing Developments
In fact, the city is providing relief from development fees and charges as well as property taxes associated with developing affordable housing, says Gregg Lintern, chief planner and executive director of Toronto city planning.
These incentives will total about $350 million, according to Abi Bond, executive director of the Housing Secretariat of the City of Toronto.
The City's HousingTO 2020 -2030 Action Plan sets a target of approving 40,000 new affordable rental homes by 2030 to be achieved through a variety of policies and programs such as Housing Now, the Open Door Program, and partnerships with federal and provincial governments, says Bond.
Tenants' advocates agree that government programs are needed.
The Federation of Metro Tenants' Organizations is looking for solutions from the federal government to stop the upward price pressure due to international investment, such as closing foreign buyers tax loopholes and tightening anti-money laundering rules, Dent says. It is also looking for financial assistance for renters, which would mean landlords would get their money and tenants struggling through this economic crisis could get a break, he adds.
Affordable Rentals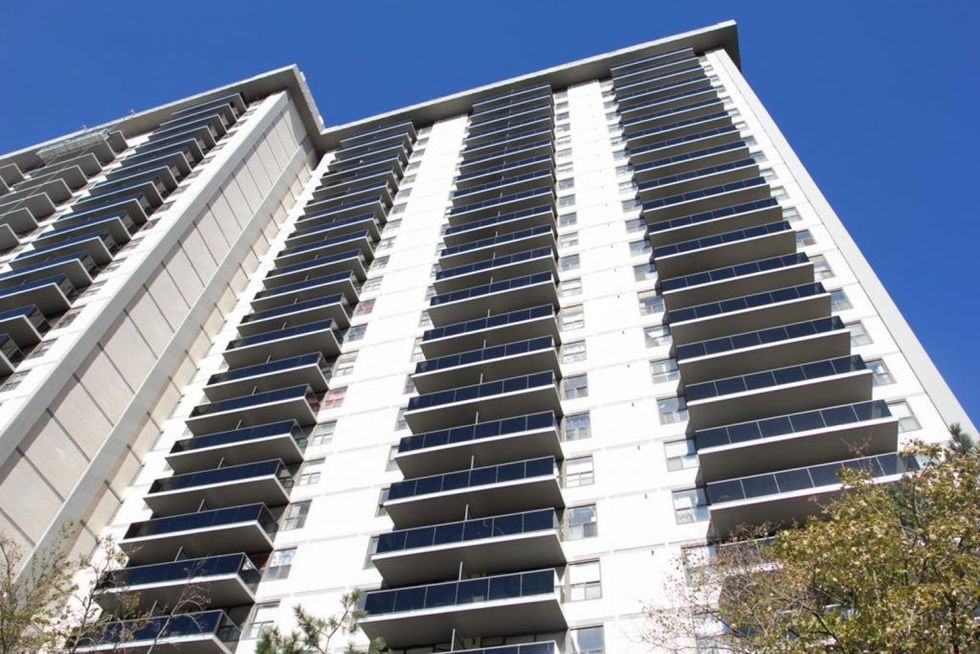 With the potential massive economic shock from this pandemic, it is possible fewer people will be able to buy a home, which suggests strong fundamentals for the rental market, says CAPREIT's Kenney.
But in terms of affordability, says Ricardo Tranjan, Senior Researcher with the Canadian Centre for Policy Alternatives, a social and economic justice research organization, "It's unfair to ask (developers) how to increase the supply of affordable rental units. They run for-profit operations; their goal is to make money; their business model is based on generating high returns on investment."
Instead, he says, "Affordable housing, that's the job of governments; they need to be actively involved in the housing market: building, buying, renting, regulating, and supporting not-for-profit operators. We should turn the spotlight on the right actor: Ask governments why they aren't doing all those things to ensure all Canadians have a place to live."
What Next?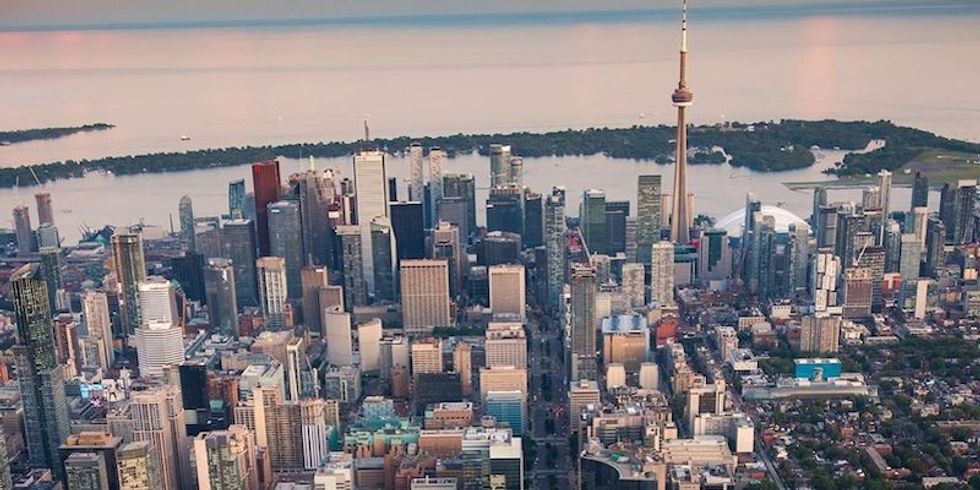 @iflygta/Instagram
The numbers are clear: The rental market has softened in the GTA for the first time in many years. But this is not likely to be the longer-term outlook, say most people trying to read the industry's tea leaves.
Longer-term, even with a pandemic-induced global downturn, Toronto will see demand grow again for rental apartments, whether from re-opened migration or from a greater number of people who cannot afford to buy, or even from renewed activity in short-term rentals like Airbnb.
And the city is still not building enough supply, say most experts. These factors will likely push prices higher again.
Part of the answer for creating enough affordable rental housing is the government stepping in with strategies like incentives to build, rent protection, and the closure of certain tax loopholes, say both those in the industry, like developers and landlords, as well as tenants' advocates.
As long as the pandemic doesn't reverse the march to greater urbanization, that is what will be needed. And for once, many on different sides of the issue agree.
Renting