It's high time to hibernate in Ontario's cottage country region, but those looking for a place to do so are, evidently, as busy as ever. The most recent Kawartha Lakes stats from the Canadian Real Estate Association (CREA) prove it.
Reportedly, in October of this year, residential home sales recorded through the MLS system for the Kawartha Lakes Real Estate Association Inc. totalled 147 units -- a 27.8% increase from the same month in 2019.
---
Where the year-to-date count is concerned, 2020 is showing an increase again, this time, by 17.1%. From January through October of this year, home sales totalled 1,259 units, according to CREA.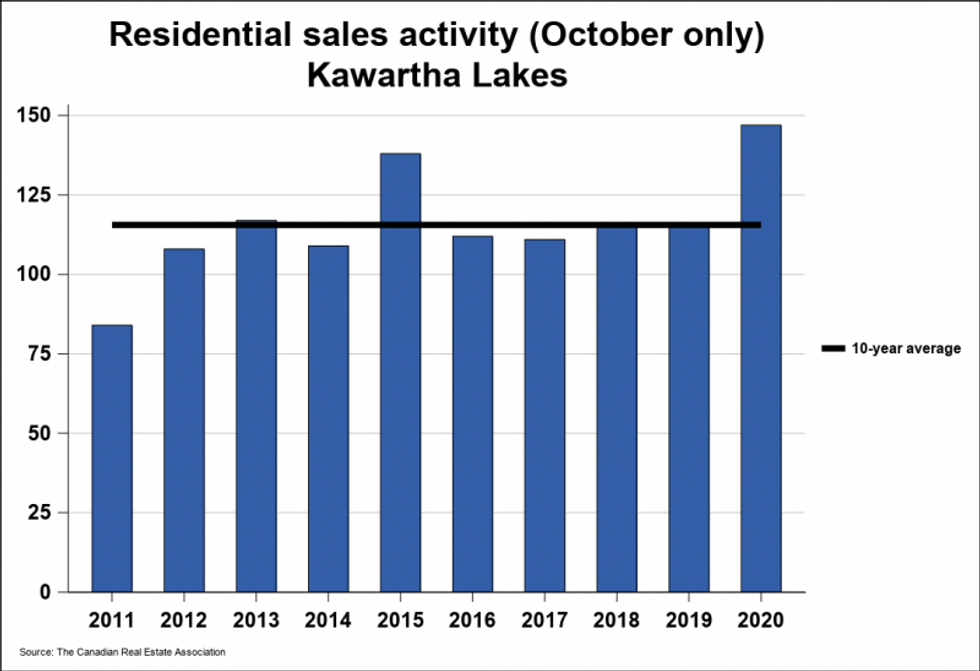 READ: Record Sales Continued in Muskoka Region Through October: CREA
According to the MLS Home Price Index (HPI), which tracks price trends more accurately than is possible using average or median price measures, the overall MLS HPI composite/single-family benchmark price was $474,300 in October, rising 23.1% year-over-year.
And it's not just this year's prices that are taking precedence over last.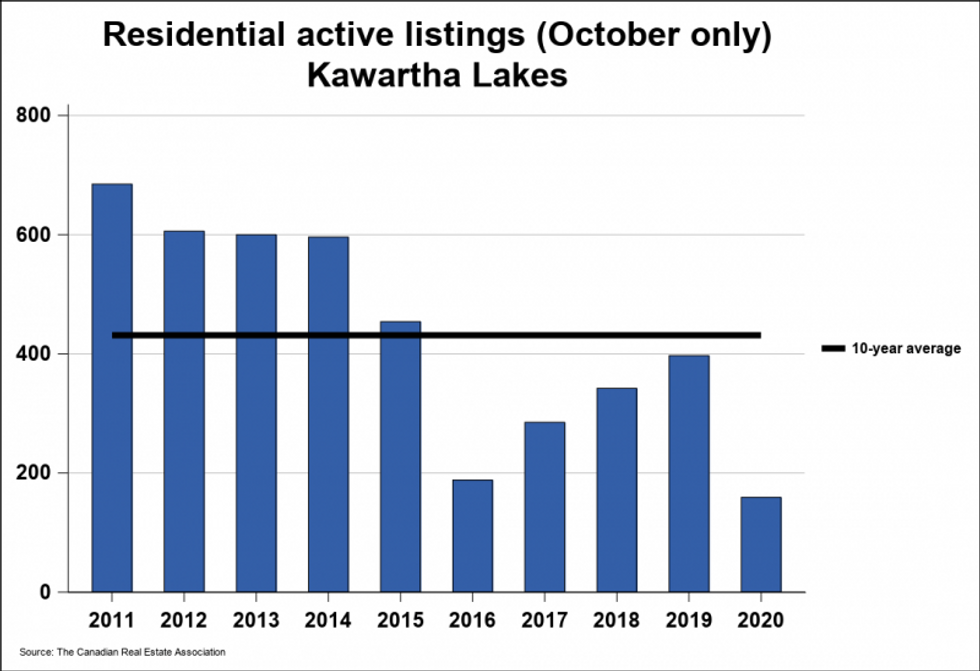 The data shows there were 158 new residential listings in October 2020, a number that's up 11.3% from the same month in 2019. Meanwhile, at the end of the month, active residential listings numbered 159 units -- a large decline of 59.9% year-over-year.
Inventory reportedly hit the lowest levels on record for the month, overall.
Meanwhile, the months of inventory (MOI) -- the number of months it would take to sell current inventories at the current rate of sales activity -- numbered 1.1 at the end of the month. This is down from the 3.5 months noted at the end of last October, and rests far below this time of year's long-run average of 3.9 months.
And it's not just the Kawartha Region that continues to feel the unseasonal heat. Indeed, property sales are still burning up in Muskoka region, in a way that's not typical for the area.
"It feels closer to a Toronto market right now, this level of frenzy," says Maryrose Coleman, an agent at Sotheby's International Realty in Muskoka. "Properties are going quickly and selling for asking prices, if not close to asking, within weeks of hitting the market. That's just not normal for this time of year."
In this snazzy section of northern Ontario, the listings keep on rolling in, and then they're selling, nearly as quickly.
"Ordinarily, by this time, it has slowed down. Traditionally, we consider our season over after Thanksgiving weekend — that is simply not the case this year."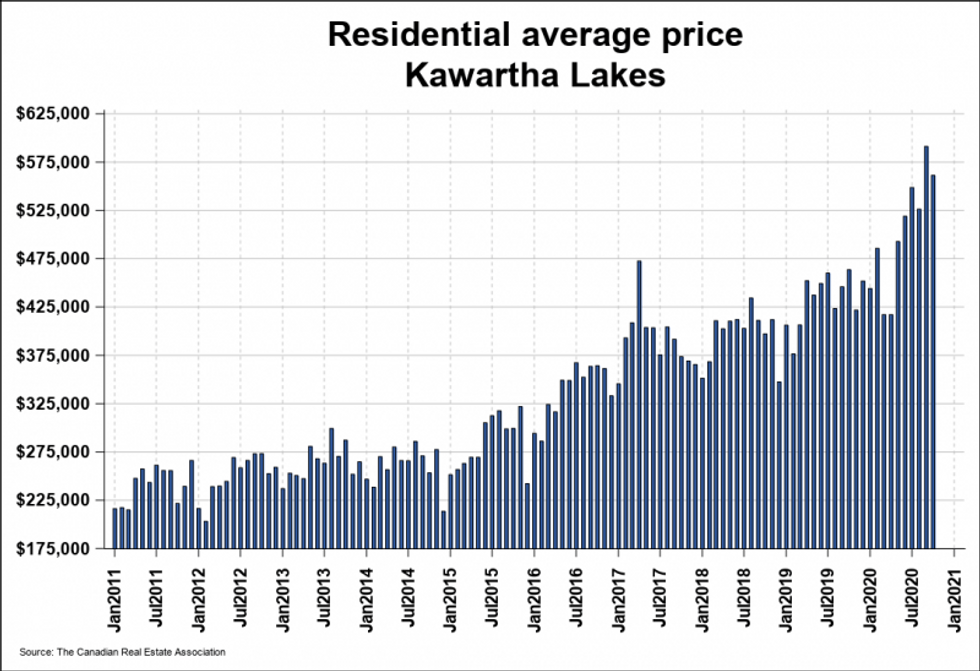 Both northern regions -- different as they may be -- pose convincing arguments for city dwellers to plan their escape in either direction. The combination of long lake views and crisp autumn air sounds like paradise all the time, but when you throw in the fact of being locked down for eight months due to a global pandemic? Forgetaboutit.
It's no surprise that neither Kawartha Lakes nor Muskoka has seen much decline in interest toward their properties. So it shouldn't surprise you that, if you're keen on snagging one of these currently-available properties, we recommend you don't sleep on it.
That 1.1 MOI isn't very much time at all for you to stake your claim.
Kawarthas