Urban Living
Good Bones: Our Reno Finally Gains Momentum, But Decisions Get Harder
Good Bones is an on-going renovation series, catch up on Weeks 1+2 here, Weeks 3+4 here, Weeks 5+6 here, Weeks 7+8 here, Weeks 9+10 here, Weeks 11+12 here, and Weeks 13+14 here.
After a rather destructive demolition phase and major building material delays, some tangible progress on our old house reno is welcome. But long lead times are putting pressure on us to make some very specific and detailed decisions quickly.
Weeks 15+16
Wins
Structure Solid as Steel
With the switch from wood to steel that we were forced to make due to the pandemic-induced lack of lumber supply, we now have impressive looking steel beams throughout the house, from the basement to the opened up main floor and all the way up to the roof.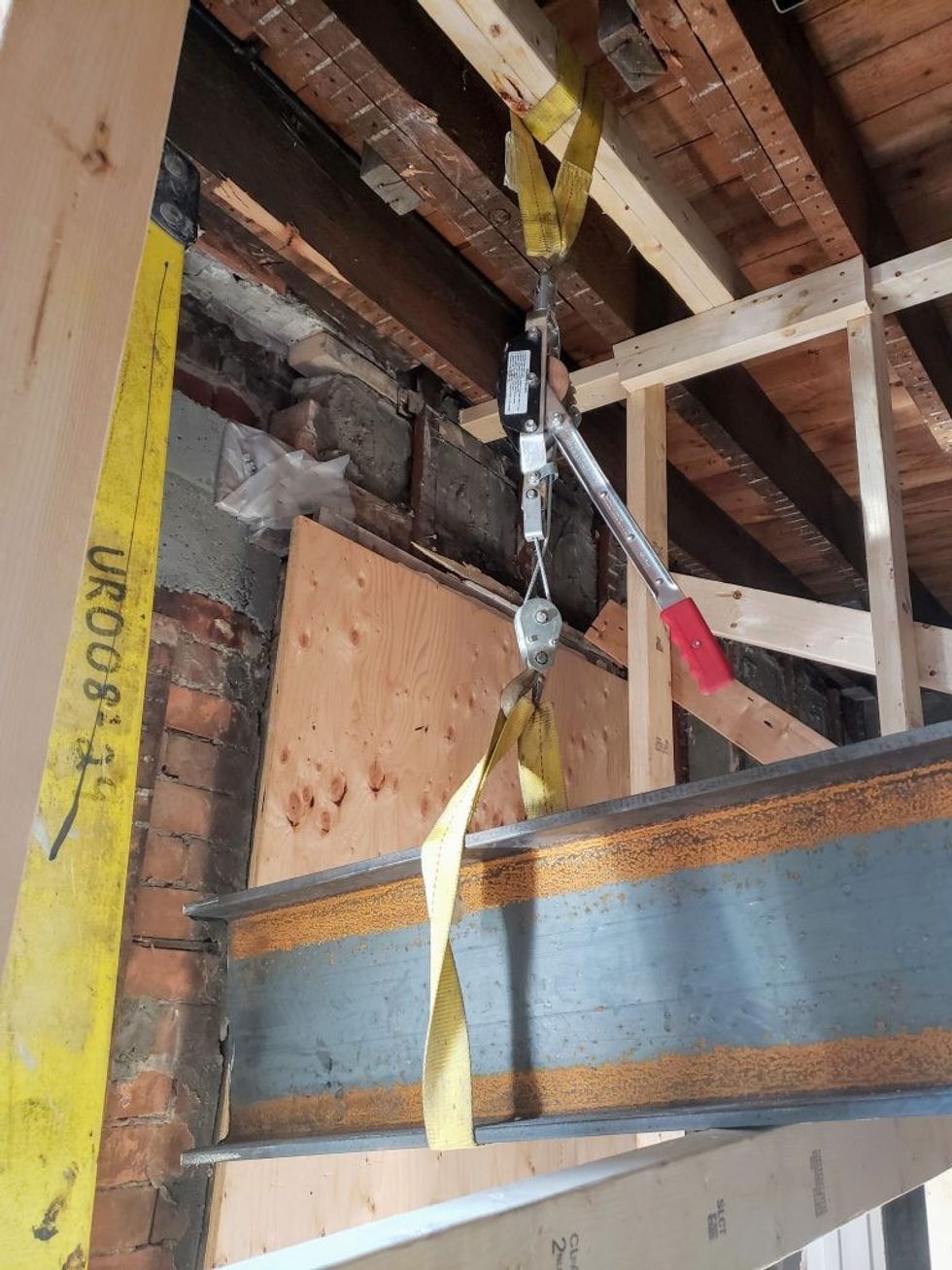 It's been a bit of an architectural feat to get the beams hoisted up and into the house through the windows, requiring scaffolding and specially-designed ramp systems that have kept the crew on their creative toes.
Plumbing Fixed
One giant unplanned trench through the basement floor later, and we have a toilet that's now plumbed in on the right side of the backflow valve. This means we won't ever have to worry about city sewage backing up and flooding the basement in a storm. An expensive addition, but it had to be done.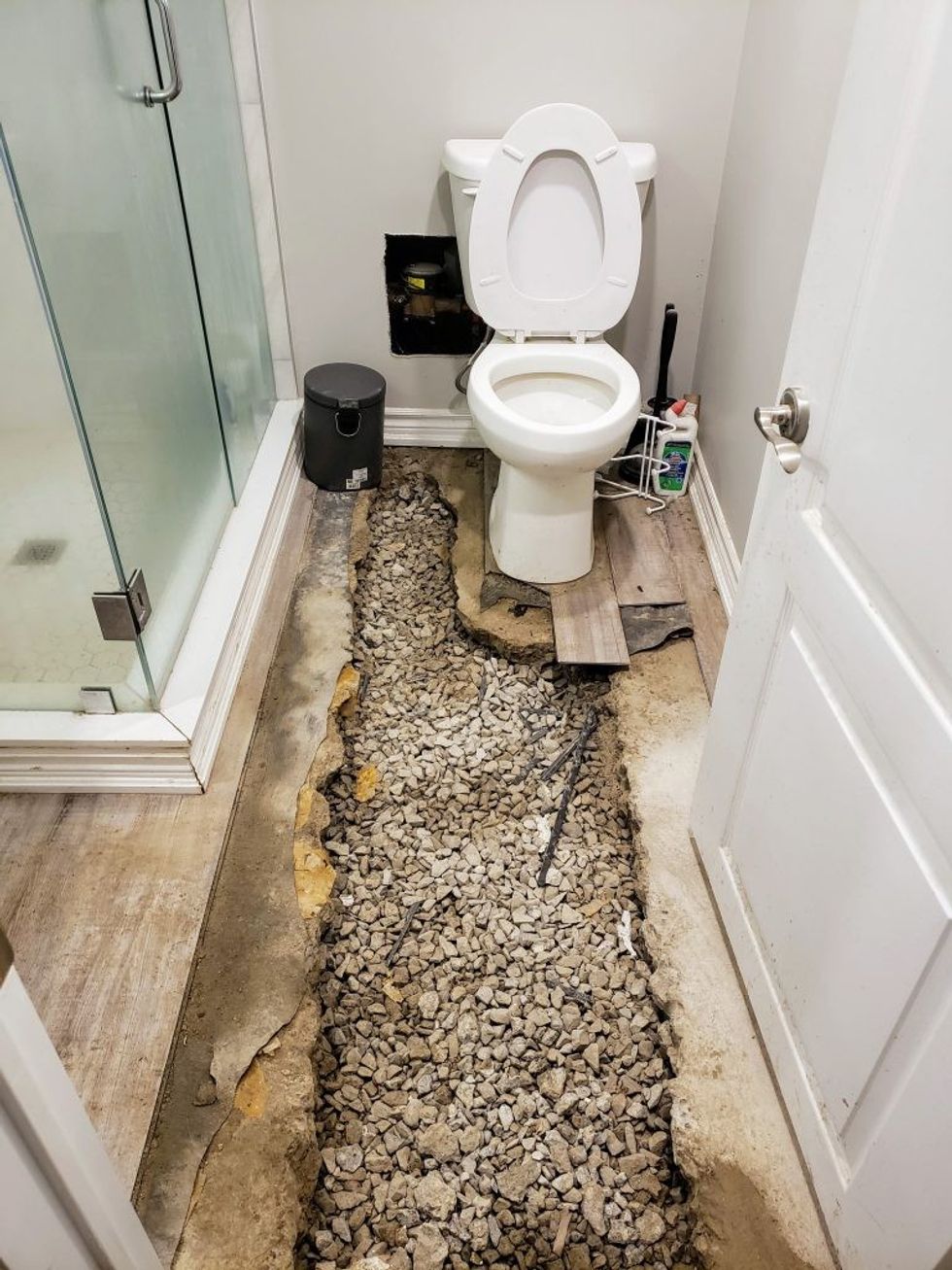 Heritage Windows and Doors
We've spent most of our time over the past couple of weeks choosing the windows that will replace all the 70s-era sliders throughout the house, as well as a new set of French doors to the deck. We chose to go with Norwood as they specialize in historic restoration projects and can create fully custom windows to fit our existing dimensions.
We've designed our windows in a classic Edwardian single-hung style to suit the era our house was built. The top half will be a fixed pane with 6-9 divided lites, while the bottom will be a single pane of glass that slides upwards to open. We've had to make decisions as detailed as the style of the profile of the woodwork that divides the panes on the inside and the outside, and the style and colour of hardware for locks and finger lifts.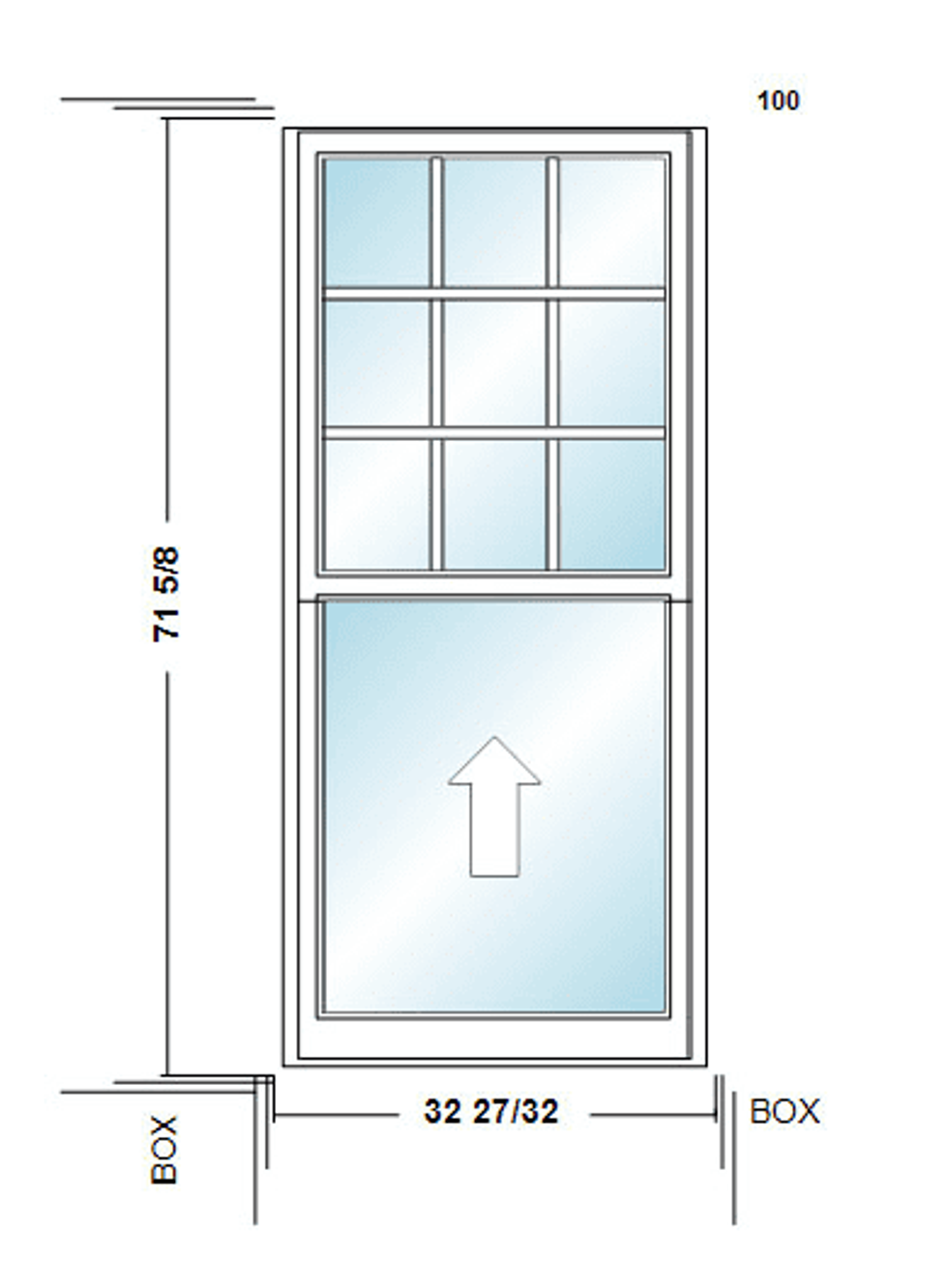 Losses
Lead Times
It's no surprise that lead times have grown since everyone in the world has decided to do some type of reno on their homes during the pandemic. We've been getting estimates of 14-20 weeks on things like windows, doors, and kitchen cabinetry. This puts so much added pressure on us to make decisions quickly and get our orders in as soon as possible. At the same time, we want to make sure we're making the right decisions as to the way our house will look and function for the next 30+ years. It's stressful, to say the least!
Wet Basement Walls
One of our most amazing discoveries made upon opening up the drywall in the basement staircase was that the original stone foundation wall was left intact, not covered up by waterproofing and insulation foam like much of the rest of the basement. After the crew cleaned up the loose mortar between the stones, the beauty of this feature had us smitten with the idea of leaving it exposed like you might find in an archeological museum.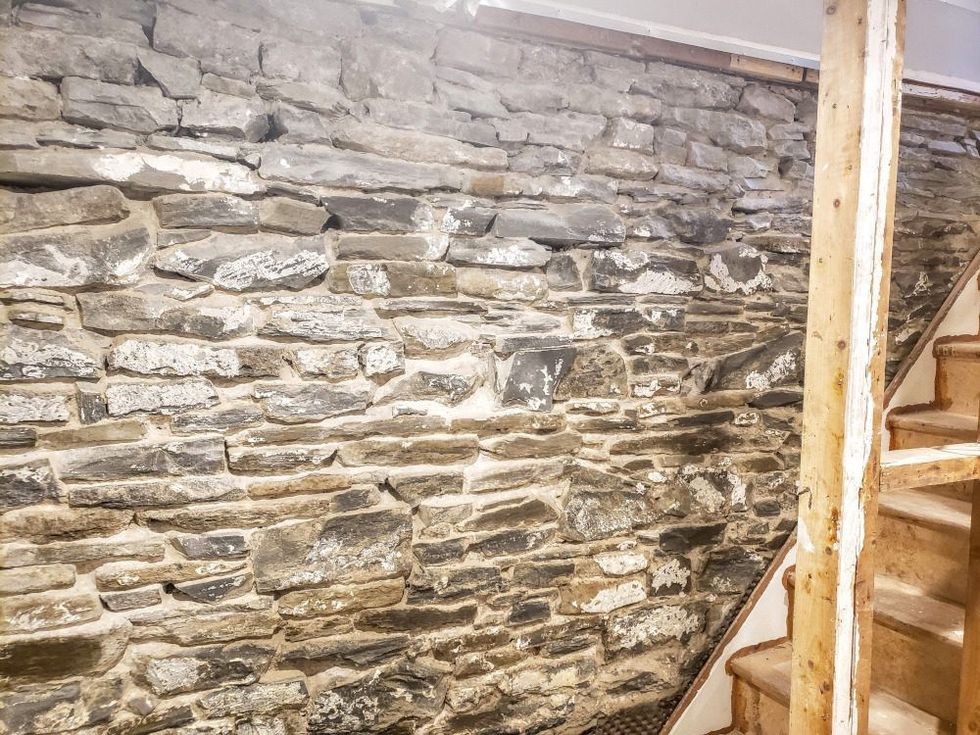 However, we now have an aesthetic versus functional dilemma. Like many houses in Toronto, our basement gets a little damp, especially during the heavy rains we've been getting recently. The recommended fix for a damp basement? Covering up that beautiful wall again. In order to leave it exposed we may have to run a dehumidifier and fan more or less continuously to mitigate the moisture coming in through that wall. What do you guys think, is it worth it?
What We Learned About the Complexity of Translating Ideas into Reality
The mantra we keep returning to as we wade through our tough reno decisions is something our contractor keeps reminding us: anything is possible… at a cost. One of the great ironies in life is that the smallest details often end up being some of the most costly. 
Unfortunately, we are the kind of people that get somewhat detail-obsessed (have you noticed?). This means that correlating our preferences with reality often leads to stressful back-and-forths. How much more are you willing to pay for an extra quarter inch of depth on the woodwork, or how much money are you willing to lose to have something positioned dead centre versus an inch to the left?
On the one hand, these details aren't worth agonizing over. On the other, they absolutely are.
Follow along @thepearsonhouse as two new homeowners, Nicola and Michael, grapple with the ups and downs of owning a 120-year-old house in Toronto, and learn to navigate the challenges of pandemic-era renovation in an effort to turn their new property into their dream home.