Toronto
Urban Living
Good Bones: We Bought a 120-Year-Old Edwardian House in Toronto
We finally did it.
Against the financial odds of a prohibitive housing market, we actually bought a house in Toronto in 2020. It's exactly the kind of house we've always wanted: old, and full of character, with plenty of scope to make it our own.
Our first discovery? Another set of residents were rather fond of it too: mice!
WEEKS 1+2
Wins
Nerdy History

We took a trip to the City of Toronto Archives to discover our house was built in 1902! To put this into perspective, this was the same year Edward VII was crowned King of England, kicking off the Edwardian period that shaped new architectural styles and ways of life from 1901-1910. It's also the year Canada's first-ever movie theatre opened in Vancouver, Margaret Haile became the first woman to stand in a provincial election, and the first transatlantic radio press report was filed from Nova Scotia.
This made us eligible for a Heritage Toronto century house plaque.
Original Features
Our house has some gorgeous original features. Ornate cast-iron heating grates, spacious rooms with 9.5-ft ceilings typical of the Edwardian style that favoured bright, open spaces, as well as 10-inch baseboards, 120-year-old oak flooring, and a wide south-facing front porch that is the perfect place to soak up the sun with a cup of tea.
Cat Approval
Zaz (our cat) has taken a liking to her new kingdom, which has more stairs (3 flights) than she's ever seen in her 12 years!
Staking Territory
With its vaulted ceilings and skylight, I've dubbed the back room on the 3rd floor The Yoga Room. Don't tell my fiancé.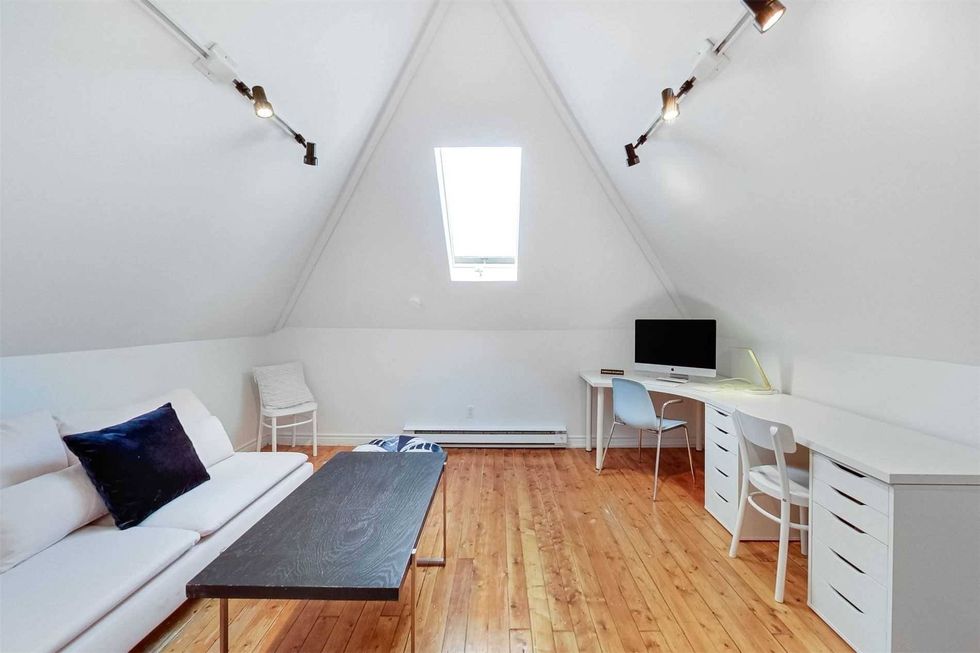 Flood Protection
Following a biblical 60mm downpour, the basement seems dry! We've been told it's been dry for 2 years after renos to finish it as a big open recreation space. Let's hope that trend continues. In Toronto, basement flooding is one of the biggest risks for homeowners and according to a conversation with our insurance company, one of the leading causes of home insurance hikes city-wide. Before you buy it's a good idea to ask the seller about previous floods and water damage, and find out if the home is equipped with a sump pump and backwater valve. Luckily, but uncommonly, our house has both. We've since installed a backup sump pump battery largely subsidized by the city's Basement Flooding Protection program.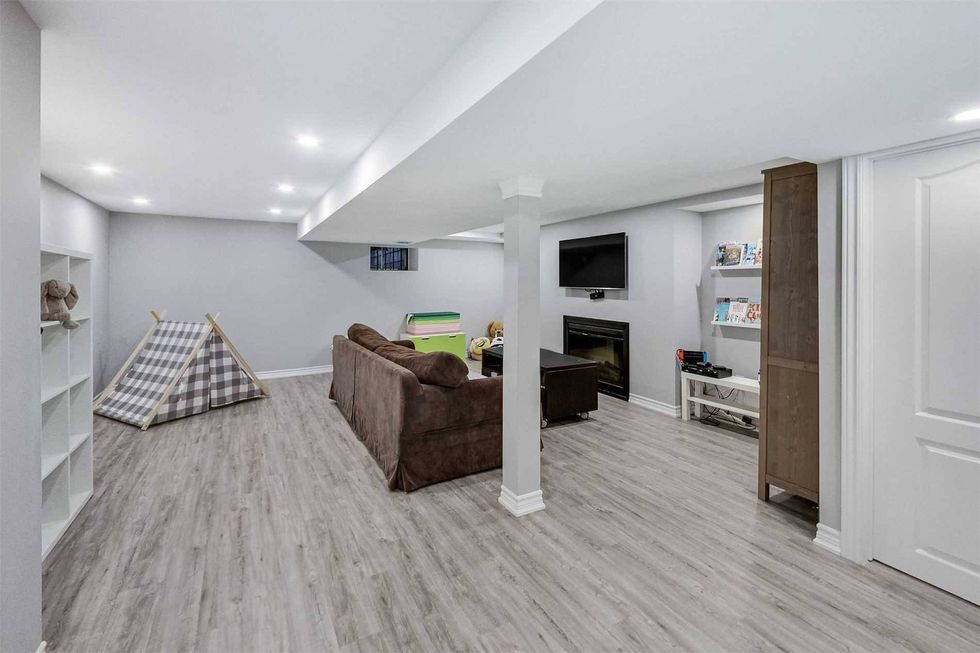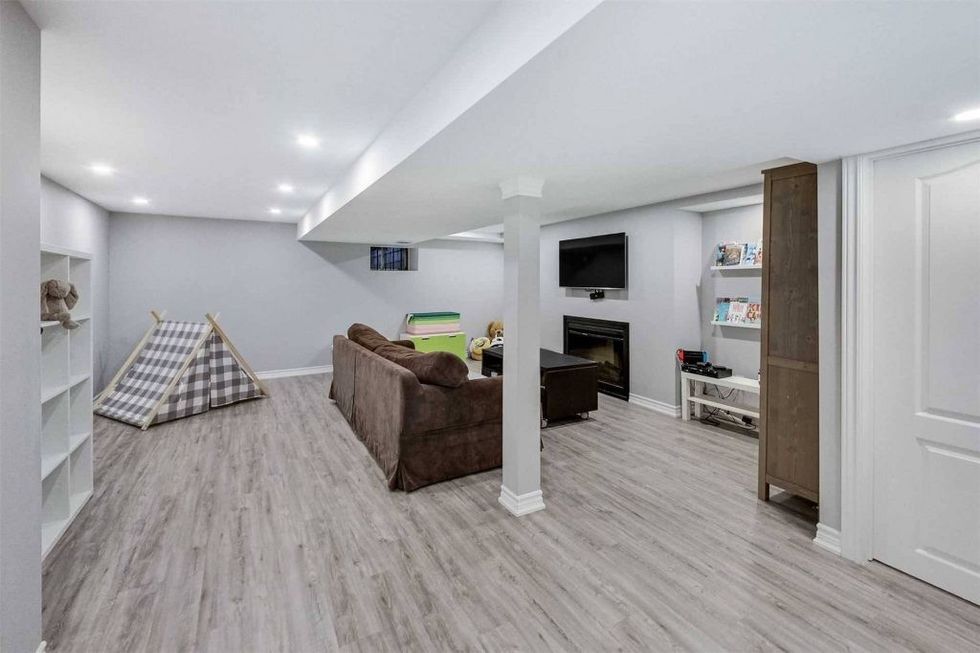 Neighbours
Our neighbours seem really nice! Coincidentally we also have good fences.
Losses
Mice
Mice! Ahh! They're actually kind of adorable. But not in the pantry!
Rats
Wait, we have RATS too?? There's evidence of rat poop and footprints in the concrete floor of the utility room. Update: Rat prints seem to pre-date the previous basement reno so I think we're safe. But a neighbour tells us rats are known to roam a few doors down, kept at bay by his dog. Good dog. On the other hand I'm not sure what the family of raccoons I caught redhanded on the mudroom roof were up to…
Broken Windows
In the winter our broken basement windows were letting icy temperatures pour in like there's no tomorrow.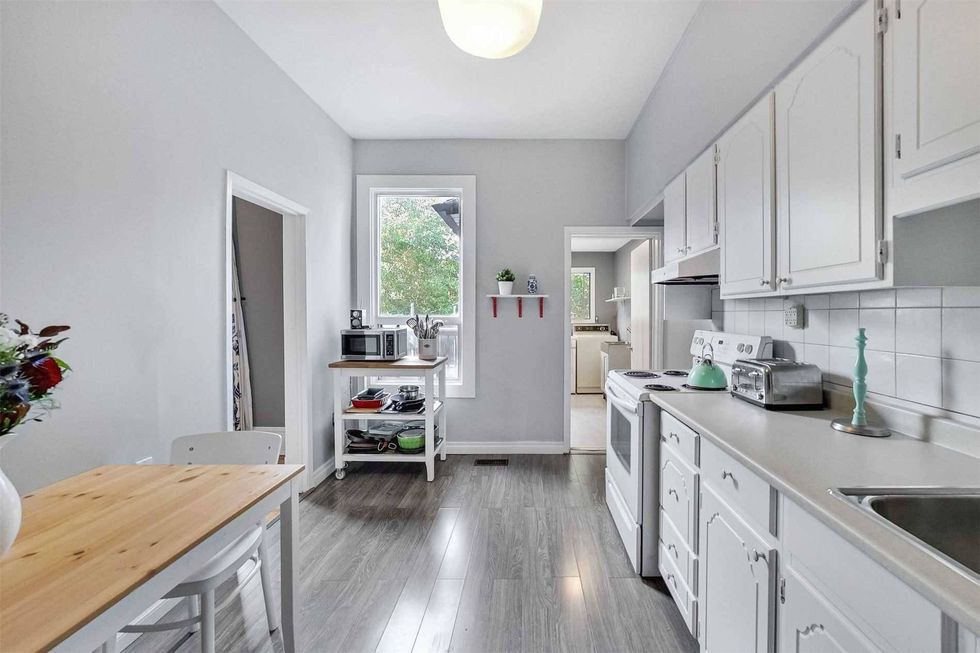 Kitchen disaster
The kitchen may look innocent enough but the mess inside the cupboards is downright terrifying – I can't bring myself to face The Top Shelf. Also, we've had no dishwasher for a year now. Miraculously, our relationship is still intact. Touch wood.
Laundry Scare
The 70s called, they want their yellow and brown laundry machines back. Update: The washing machine and I had a falling out when it almost set fire to the mudroom the first time I used it. I came downstairs to every homeowner's worst nightmare: a ground floor full of smoke and the smell of burning rubber. Luckily, the house was not on fire. Unluckily, the new set of machines we scrambled to get are another big expense we weren't planning on so soon. I'm hoping they arrive before I run out of clean underwear.
Roof Leak
Our roof shingles are in such bad shape it's a small miracle we don't have a leak. Touch wood. How many times am I allowed to touch wood?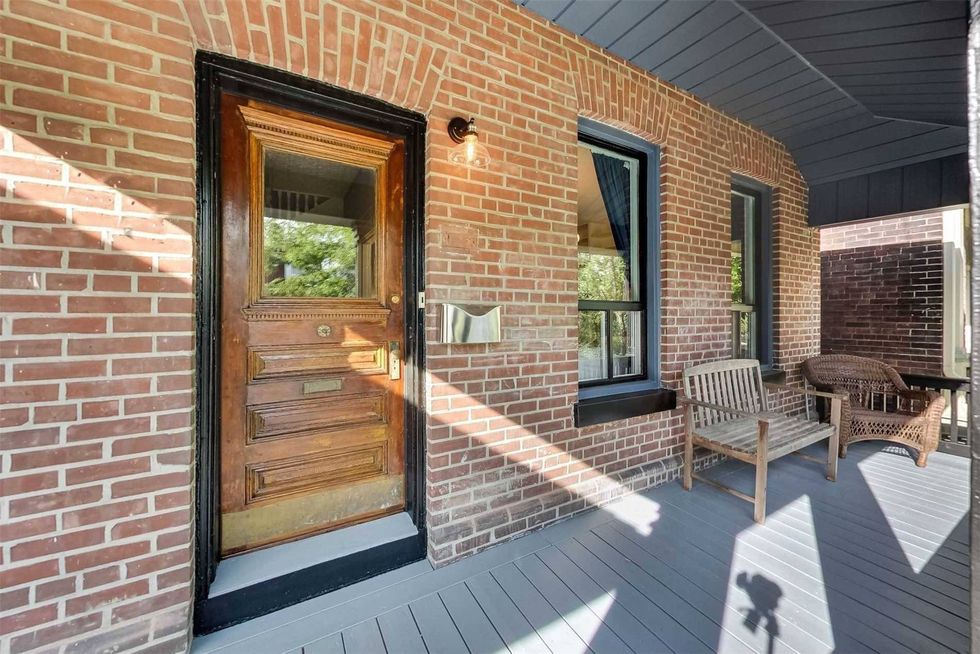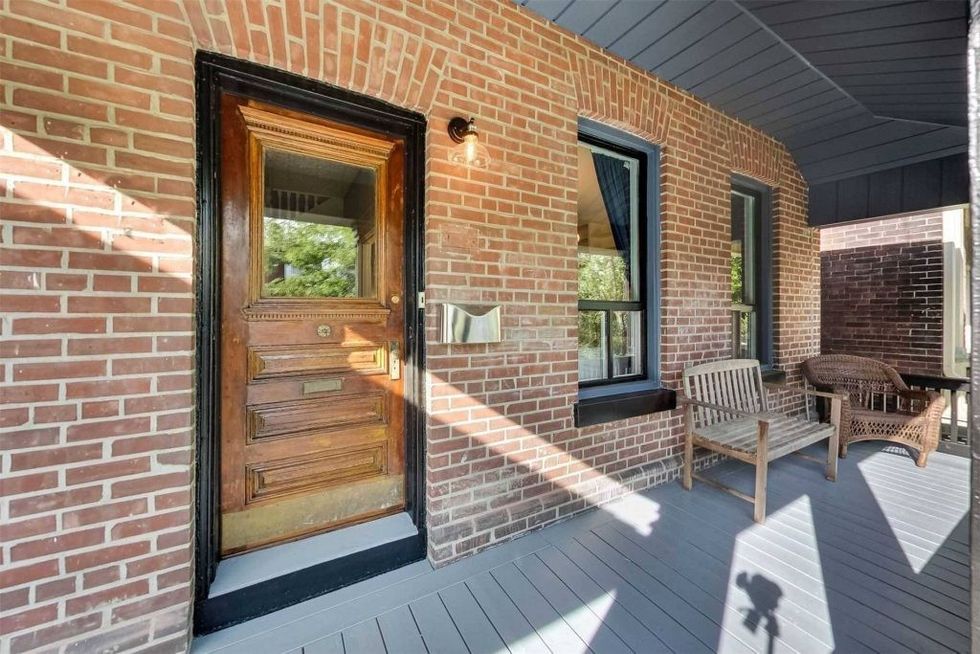 What We Learned About Buying an Old House in Toronto
So, you want to buy an old house in Toronto, eh? Be prepared for unexpected setbacks, even if the place looks move-in ready.
The owner of an old hotel in Scotland once told me: If old houses could speak, what stories they'd tell. I do hope the discoveries that may be in store for us behind these walls are more of the buried treasure kind and less of the mold/asbestos kind. But I may need to fish out my rose-coloured glasses.
Old homes take a great deal of patience, sacrifice, and money to love. But for all the broken windows, mice, scary flood potential and struggling with ill-equipped facilities, we'd never trade our beautiful old house for a new build. This place is full of character, full of charm, and we now have the project we've been waiting so many years for: renovating and restoring our very own piece of Toronto's history.
And we can't wait for you to follow along with us.
---
Follow along @thepearsonhouse as two new homeowners, Nicola and Michael, grapple with the ups and downs of owning a 120-year-old house in Toronto, and learn to navigate the challenges of pandemic-era renovation in an effort to turn their new property into their dream home.