Toronto
Urban Living
Good Bones: Why We're Investing So Much in the Guts of Our Reno Behind the Scenes
Good Bones is an on-going renovation series, catch up on Weeks 1+2 here, Weeks 3+4 here, Weeks 5+6 here, Weeks 7+8 here, Weeks 9+10 here, and Weeks 11+12 here.
To the untrained eye, our house now looks like a war zone. But there's plenty of work happening on our reno behind the scenes. Investing in the details of the plumbing, HVAC and electrical in the house is one of the most important components of the whole reno. It's great to have a nice looking place, but if it doesn't function well it's not going to be a pleasant place to live in the long run.
Weeks 13+14
Wins
New Waste Stack
The plumber has replaced our 120-year-old rusty cast iron waste stack with a brand new PVC (also known as plastic) one. The plastic waste pipe won't rust, it's much easier to work with and connect up, and it's one of the most cost effective materials for plumbing. All the pipes we need throughout the house will connect into this one with PVC piping.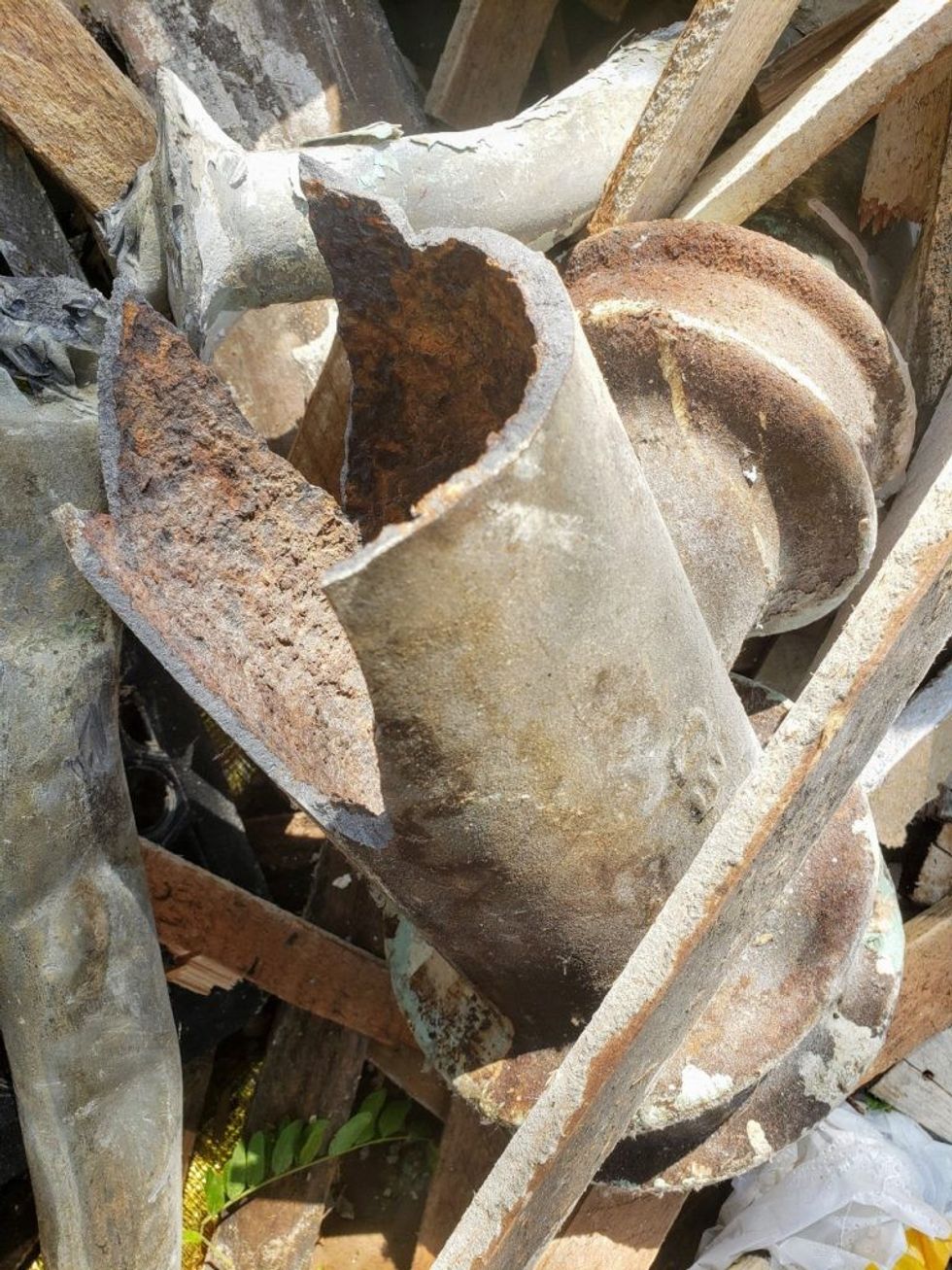 Because replacing the main stack meant opening up the wall all the way to the roof, we'll also be able to reconfigure some hodge podge spaces to gain some extra room in the little closets on the 3rd floor.
Kitchen and Bath Fixtures Ordered
To try to get ahead of horrendously long lead times (thanks, COVID-19), we've had to make decisions on the fixtures like faucets, sinks, and toilets that we want. Especially if you're aiming for a more traditional look, your choices are narrower and can get really expensive. To make our lives easier we ordered most things from the place that had a combination of the widest selection and cheapest prices we could find which was TAPS. When choosing fits and finishes we've learned to always shop around to compare pricing and ask for the contractor discount. Many suppliers have both retail and trade pricing for their products. So if you're working with a contractor who is a registered tradesperson, they ought to be able to get better pricing than what you see as the list price.
For the master bath we've ordered the shower fixtures and faucet from Perrin & Rowe's Edwardian collection to suit the era our house was built.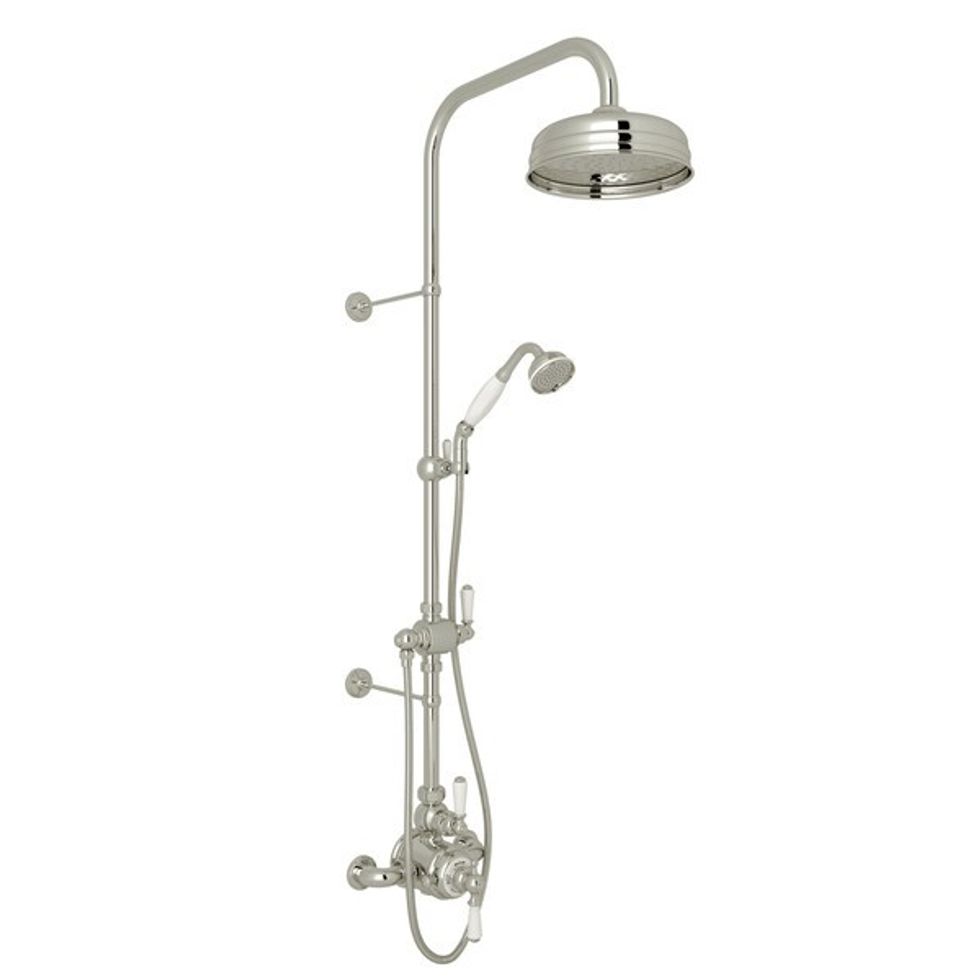 Toilets will be from Kohler's Memoirs collection. The kitchen will get a nice big farmhouse style fireclay sink from Shaws.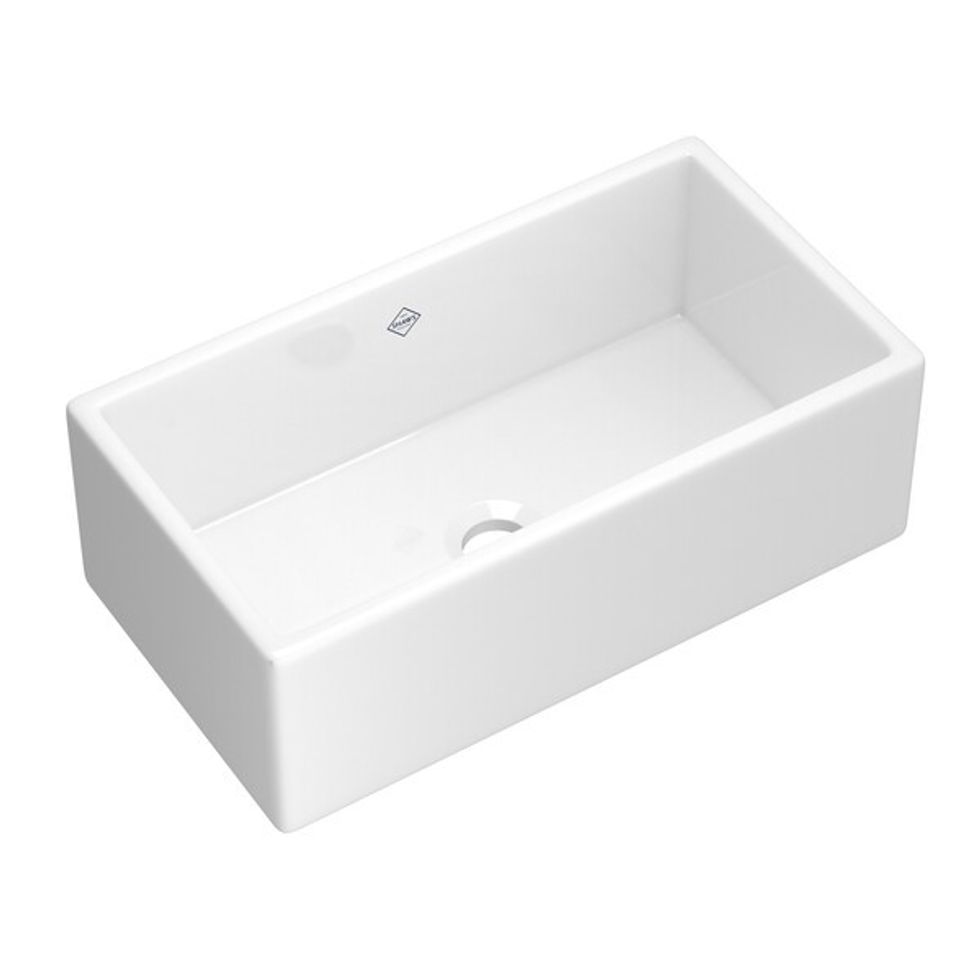 Opposite the traditional kitchen faucet will be a matching pot filler over the stove, one of the fixtures I'm looking forward to most!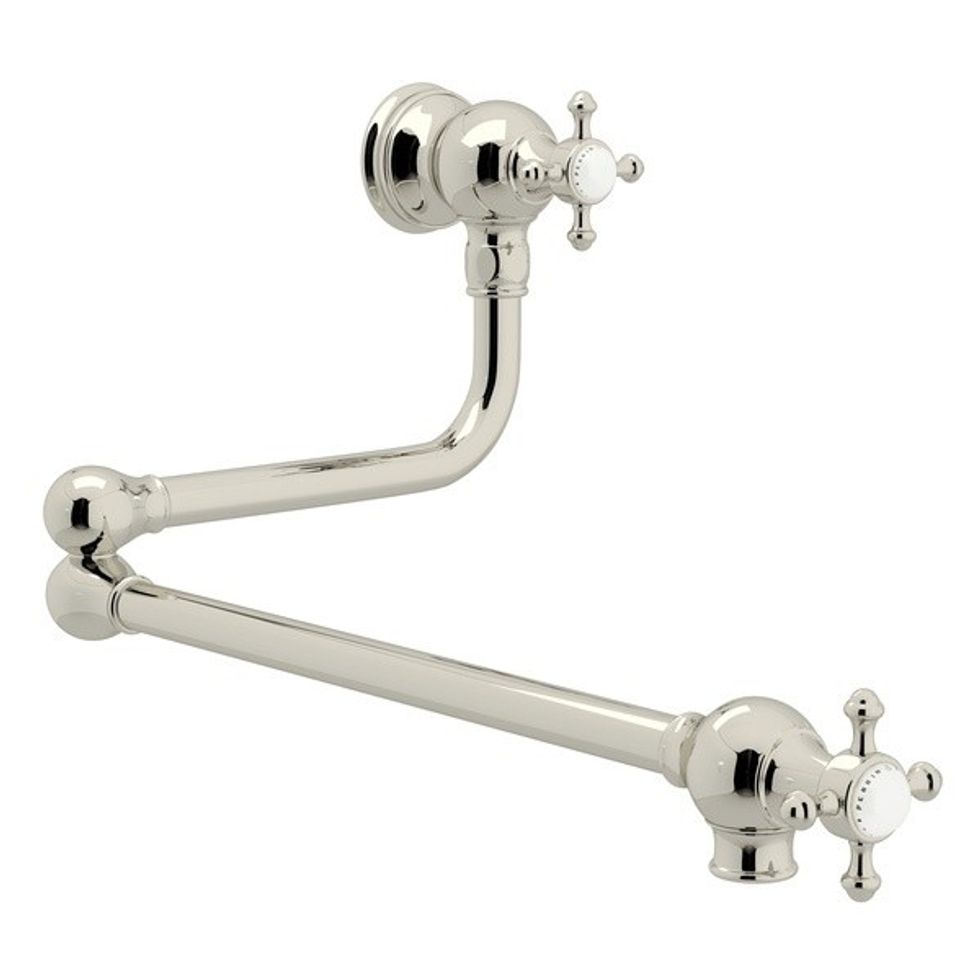 Losses
Backflow Valve Rendered Useless
When we bought our house we thought we'd lucked out with the basement. It had been very recently finished with both a sump pump and a backflow valve to prevent city sewage from backing up into our house during heavy rain and storms. But then our plumber made a rather shocking discovery. The basement toilet drain has been hooked up on the wrong side of the backflow valve, rendering it completely useless. This means if there was a city sewage backup it would come up through that toilet and flood the basement.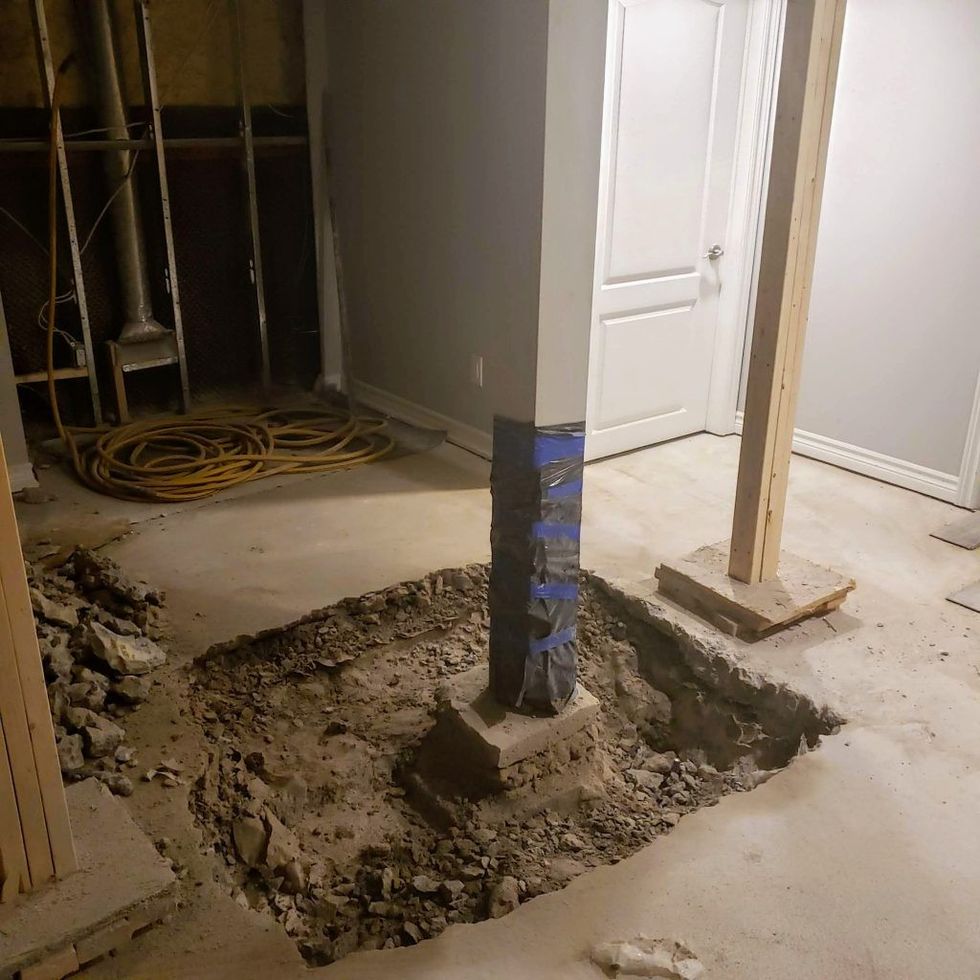 We have no choice but to fix this. It's going to require digging up the concrete floor to lay all new piping that connects the toilet on the right side of the backflow valve. Yet another reno obstacle and expense we never thought we'd have to deal with on a recently finished basement.
Losing Precious Inches
It turns out the hot and cold water lines to the main bathroom came up inside an uninsulated outside wall. This makes them vulnerable to potentially freezing and cracking in the winter, and flooding the house. To keep the design we'd envisioned for this bathroom and to keep the plumbing in that outside wall we will lose some of the precious little space we have in the bathroom to insulate the pipes. In this case we chose to lose the space in favour of maintaining the aesthetics. A decision I hope we don't regret!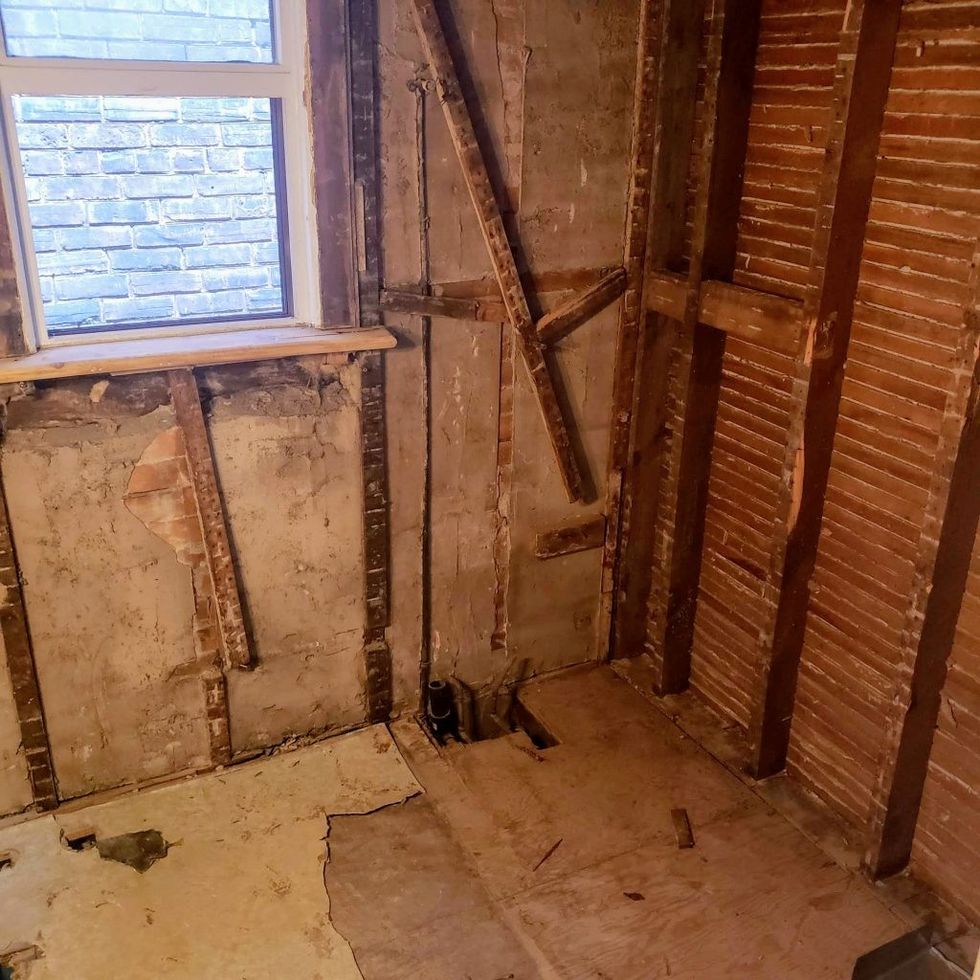 What We Learned About the Importance of Investing in a Reno Behind the Scenes
You never know exactly how you'll be able to redesign a room before you open up the walls and find out what's needed behind the scenes. Perhaps the way the joists run makes it impossible to put a toilet in the place you hoped. Or the need for insulation where there was none previously changes the available space you have to work with. We've learned to maintain some flexibility in matching our vision to reality, and to be prepared to make last minute changes at any point.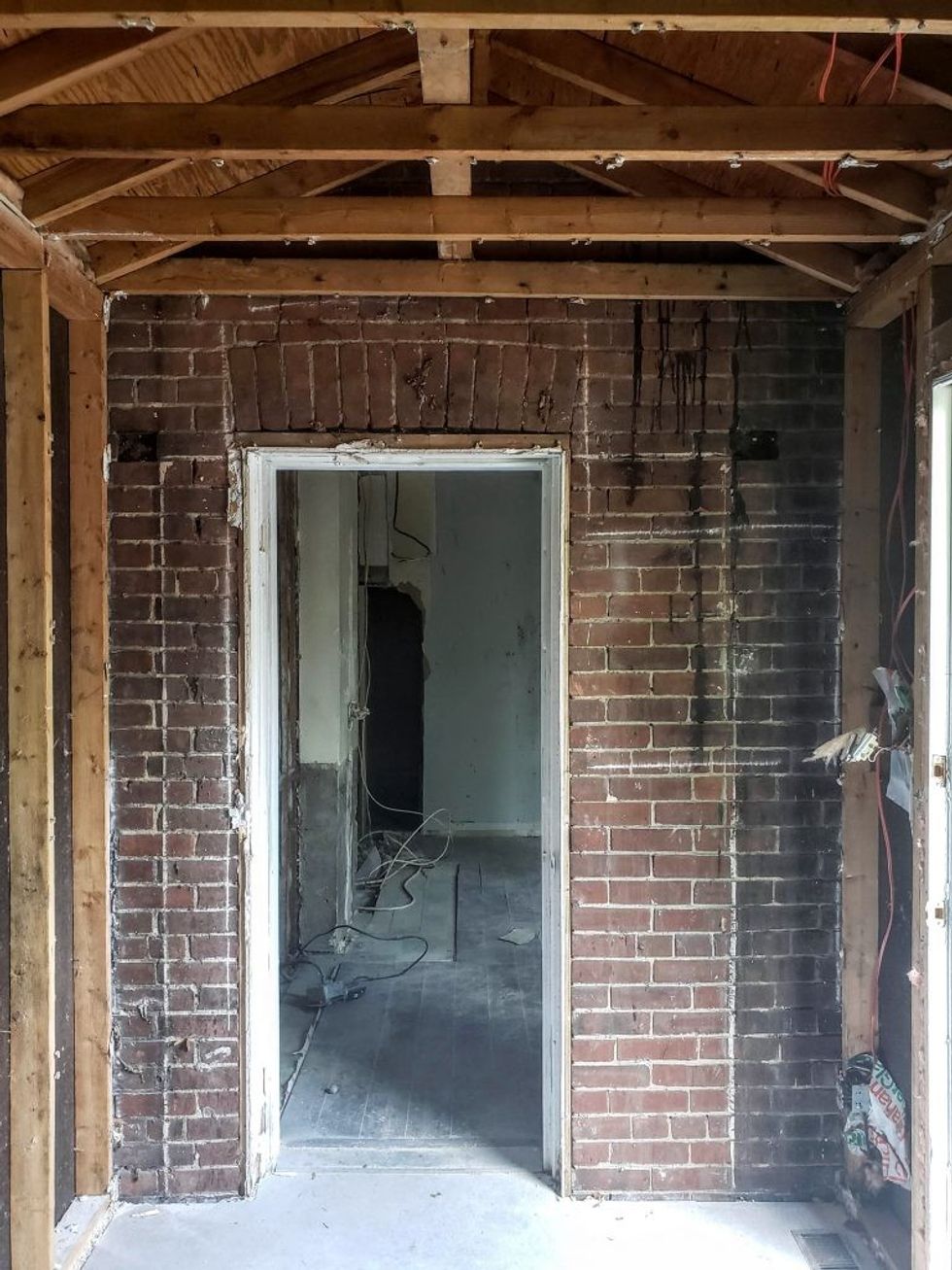 Even when appearances suggest a recent reno has been done properly, surprises can lurk behind every wall, ceiling and floor. When buying a house that's been recently renovated (especially those that have been flipped to sell), ask to see the building permits and the details of who and how the reno was done. If the house still has an open permit, that means no final inspection of the work has been done. If there aren't any building permits for a major renovation, that's also a huge red flag. That means the work was done without the permission of the city and critical things like structural, plumbing, and electrical work may not be to code. 
Unfortunately, corners are often intentionally cut and pure negligence is also not uncommon when it comes to building work, no matter where you live. At least we can be confident and proud that we are doing everything by the book. We're correcting all the faults we find and spending a little more to invest in those critical components behind the scenes that will make our house run smoothly and happily for many decades to come.

Follow along @thepearsonhouse as two new homeowners, Nicola and Michael, grapple with the ups and downs of owning a 120-year-old house in Toronto, and learn to navigate the challenges of pandemic-era renovation in an effort to turn their new property into their dream home.