---
Spending more than a year locked down in your home will make you think about what you like, and what you don't like, about it a lot more than ever before.
And now, Canadians are renovating like it's going out of style. 
According to a survey released from BMO Bank of Montreal, the majority of Canada's homeowners are planning for home renovations this year. The Real Financial Progress Survey found a surprising 62% of homeowners reported plans to renovate, with those in Toronto most likely to do so (63%), followed by those in Montreal (59%) and Vancouver (58%). 
When it comes to dishing out dollars to improve their homes, 44% of those surveyed reported that they plan to spend more on renovations than they did the year prior, when most people spent a lot less time in their now all-too-familiar houses. Close to half (47%) plan on using cash to pay for the renovations, while turning to a credit card or line of credit are two other options cited by respondents (24% and 16%, respectively). 
READ: Good Bones: Why We're Investing So Much in the Guts of Our Reno Behind the Scenes
Tellingly, the study also revealed that Canadians are hitting pause on plans for homeownership in our current climate of sky-high prices and relentless bidding wars. Only 22% pointed to homeownership as a financial goal, which is down 3 percentage points from January of this year. This supports other recent findings that show that 1/3 of Canadians under the age of 40 are giving up on the once relatively attainable goal of home ownership.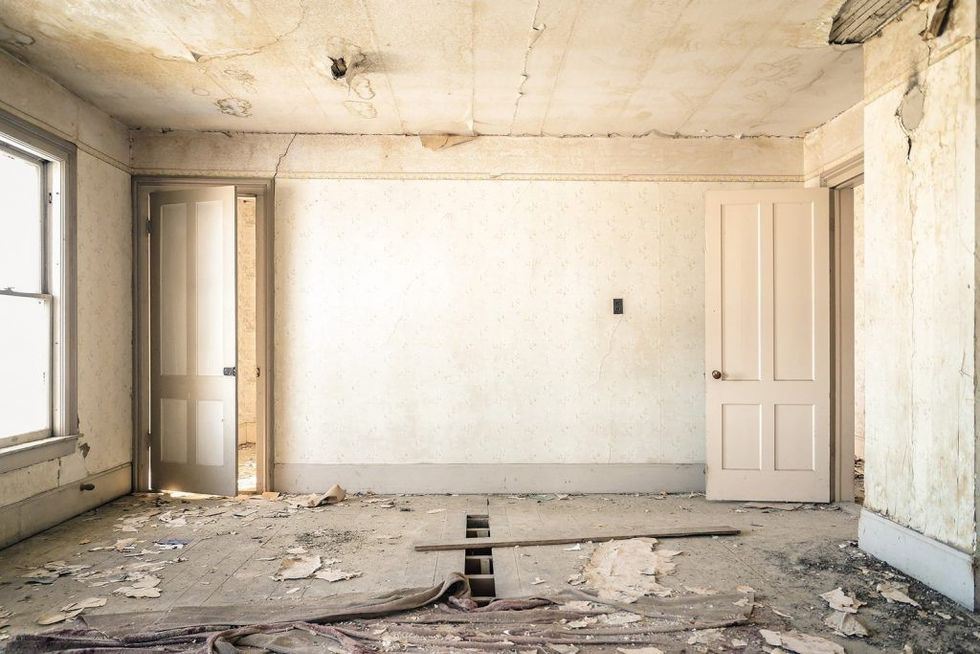 "We have seen a lot of change unfold in the housing market since the beginning of the pandemic – record low interest rates, incredible demand, and a significant rise in people working from home," said Hassan Pirnia, Head, Personal Lending and Home Financing Products, BMO Bank of Montreal. "Taken together, it is incentivizing existing homeowners to invest in their current home instead of looking to move."
So, while there's no quick fix to our broken housing market, renovating offers the next best thing to upgrading a house.
As the study highlights, many Canadians were actually able to save money during the pandemic. Of these individuals, 29% plan on using the money they tucked away for home improvements. Vacations topped the list at 31%, while 25% plan on using the money to invest in the stock market, and 15% are going to put the money towards the purchase of a car.
Those opting to renovate will be rewarded to go as green as possible. The Government of Canada's Greener Homes Grant offers homeowners grants of up to $5,000 to make energy efficient upgrades such as improved insulation or roof panels, high-efficiency water heaters, and solar panels. As well, qualifying homeowners can also receive up to $600 to pay for an EnerGuide home energy evaluation.
While the decision to renovate may be made, there's no guarantee it will happen any time soon, thanks to pandemic related shortages of both labour and building supplies. But hey, at least it gives you something to look forward to.
Renovations