Money
Canadians Can Get Up To $5K to Make Their Home More Energy-Efficient
Canadians can now receive up to $5K to make their homes more energy-efficient.
Yesterday, the federal government launched the Canada Greener Homes Grant program, an initiative that offers Canadians grants of up to $5K to pay for energy-saving revamps in the home.
This means things like heater upgrades, the addition of solar panels, and replacing old windows and doors for greener alternatives.
In addition to the dollars allocated to retrofitting their homes, homeowners will also receive up to $600 to help with the cost of home energy assessments. In order to qualify, the home must be the owner's primary address. New homes are not eligible for the grant; the residence must be at least six months old (from time of the first resident) and eligible for an EnerGuide evaluation.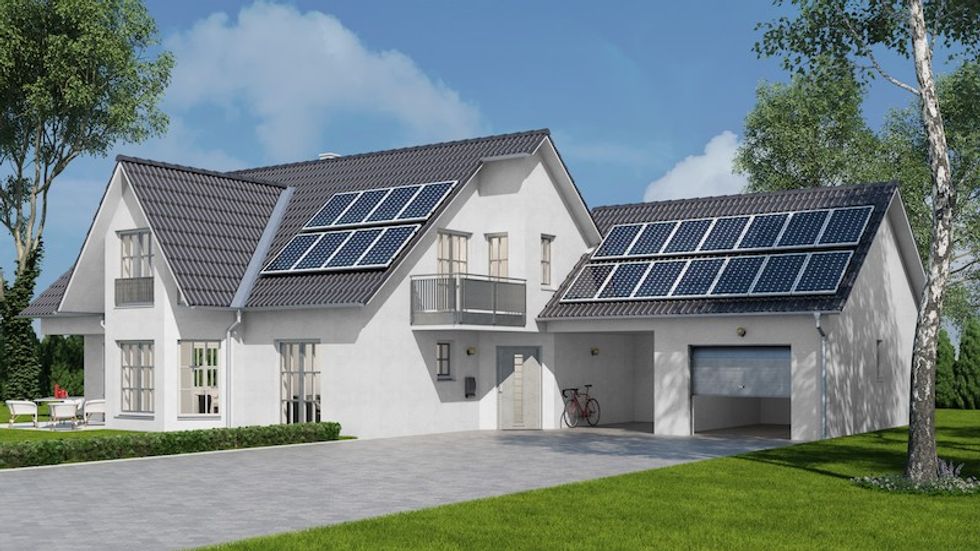 Those interested are able to apply online beginning today. The process begins with an energy assessment by a certified advisor, who will visit the applicant's home to decide which types of planet-friendly upgrades would qualify for the grant. If all gets the green light, a licensed contractor is hired to make the upgrades.
READ: The Top Renovation Projects You Should Be Considering This Summer
Then – upon completion of the final product – the homeowner will be reimbursed. The grants will be retroactive to December 1, 2020.
The pricey but positive and proactive move will cost $2.6M over seven years and help some 700K homeowners live more planet-friendly everyday lives. In addition to the environmental benefits, the program will recruit up to 2,000 new energy advisor jobs across the country with a strong emphasis on diversity and inclusion.
So, if you can part with the cash in the meantime (this is key), it may be something to consider.