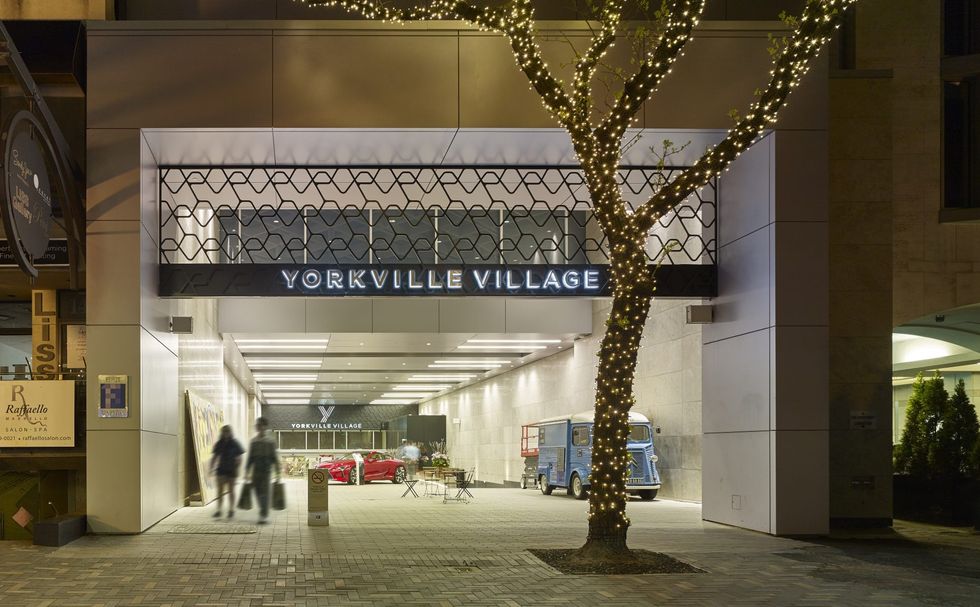 (Photo courtesy of Yorkville Village)
Yorkville Village, the spot formerly known as Hazelton Lanes, is now a new shopping, dining, and lifestyle experience in the heart of the iconic Bloor-Yorkville neighbourhood — Toronto's luxury shopping district.
---
Once a strip-mall, this spot has become a hub for movers and shakers to not only get groceries (at Whole Foods) and grab designer garb or to get dolled up and event-ready, but it has also played host to some of the city's most notable top-tiered art, fashion and cultural events.
So what changed to make this spot a talked-about, go-to destination?
It all started with First Capital Realty — one of Canada's largest owners, developers and managers of grocery-anchored, retail-focussed urban properties. The company acquired the property and started the redevelopment. And it has invested approximately $600 million in the Bloor-Yorkville area.
First Capital's portfolio now includes 400,000-square-feet of space comprised of the mall, street-front retail properties on Yorkville Ave., and the retail component of One Bloor at the intersection of Yonge and Bloor.
For Yorkville Village, it decided to rebrand and partner with Sid Lee, an advertising agency that worked on the rebranding strategy.
Lee came up with a concept to make Yorkville Village a Culture House to the neighbourhood.
It's not just a shopping destination; it's a lifestyle destination for events that centre on culture, arts, fashion, music and food. A place where there's always something to come, see, do, and discover.
And what seemed like a lofty goal, has now become a reality.
Melissa Campisi, manager of strategic partnership and event marketing for Yorkville Village, was brought onto the team a year ago to bring Lee's concept and vision to life, starting with a blank slate. Her focus has been on what people in Toronto want to see, and how Yorkville Village can separate themselves from other shopping destinations in the city.
"We've been doing a lot in the art world. The idea is that whenever you come here, there's always something out of the box. There's always something experiential happening," says Campisi.
So how did she manage to make this a cultural hub in less than a year? She constantly asks herself what people in Toronto want.
"We are trying to curate an elevated lifestyle. We just announced WAXON WAXBAR opening end of year. We are home to Galerie de Bellefeuille, the premier art gallery in Canada. People can come to go for a spin at SoulCycle YKVL, and the list goes on," Campisi says.
"Yorkville Village is a destination that has a curated collection of retailers that cater to an elevated lifestyle."
And it's resonating with the community.
On top of Yorkville Village being the home to some of the greatest shops and stores, it seems like each week there's another invite for yet another flashy event happening there.
And no one's complaining.
It's local. It's easily accessible. And the calibre of events they host keep even socialites on their toes.
In 2017 alone, Yorkville Village has hosted over 86 different brand activations, events and pop-ups. Events are held in their main areas: The Oval and The Lane, which are completely transformed based on the direction and vision of each do.
Just check out some of these wide-ranging, swank events that have made Yorkville Village the go-to destination: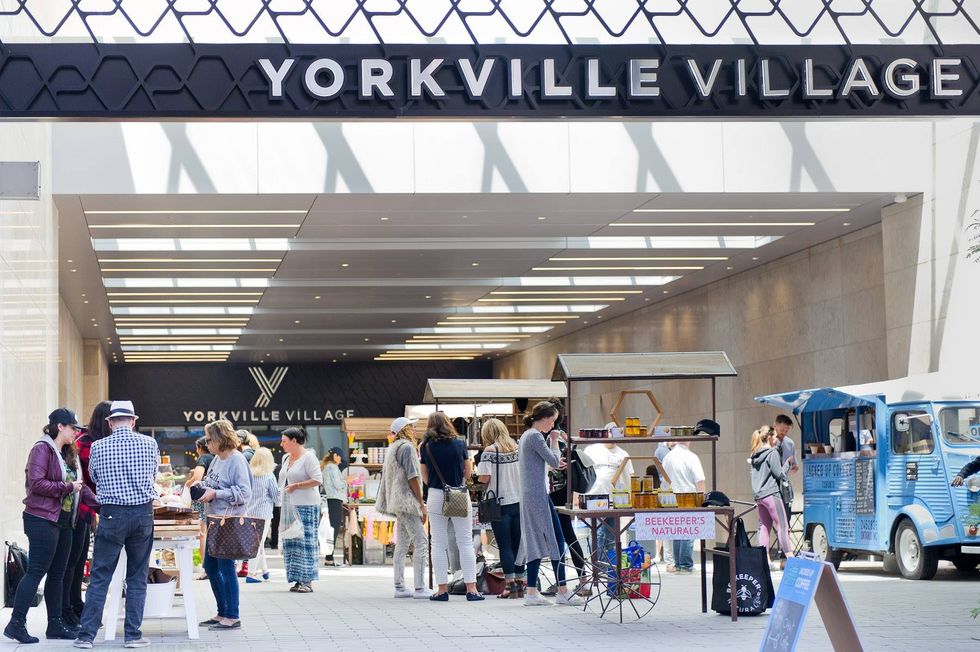 (Photo courtesy of Yorkville Village)
Yorkville Village is the Lead Founding partner of Toronto Fashion Week.
It has completed two seasons under new ownership and is getting set for September 4th through 6th, when it will transform into a fashion environment, complete with runway, backstage area, interactive showroom and studio space, and more.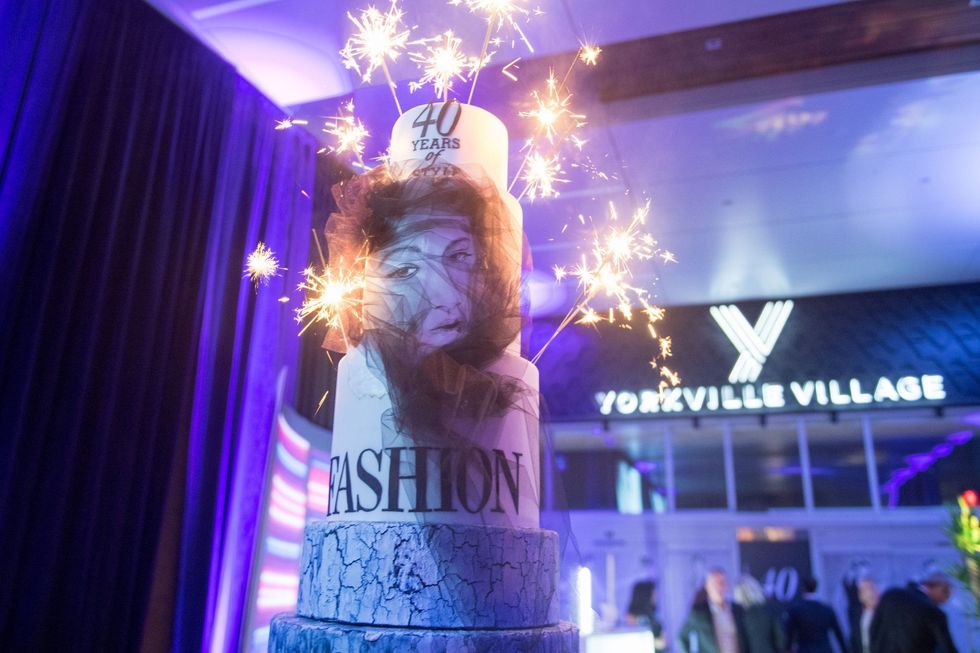 (Photo courtesy of George Pimentel Photography)
Yorkville Village has also presented the celebration of FASHION magazine's 40th-anniversary bash, where it transformed The Lane into an incredible party space (I was in attendance and was wowed, to say the least).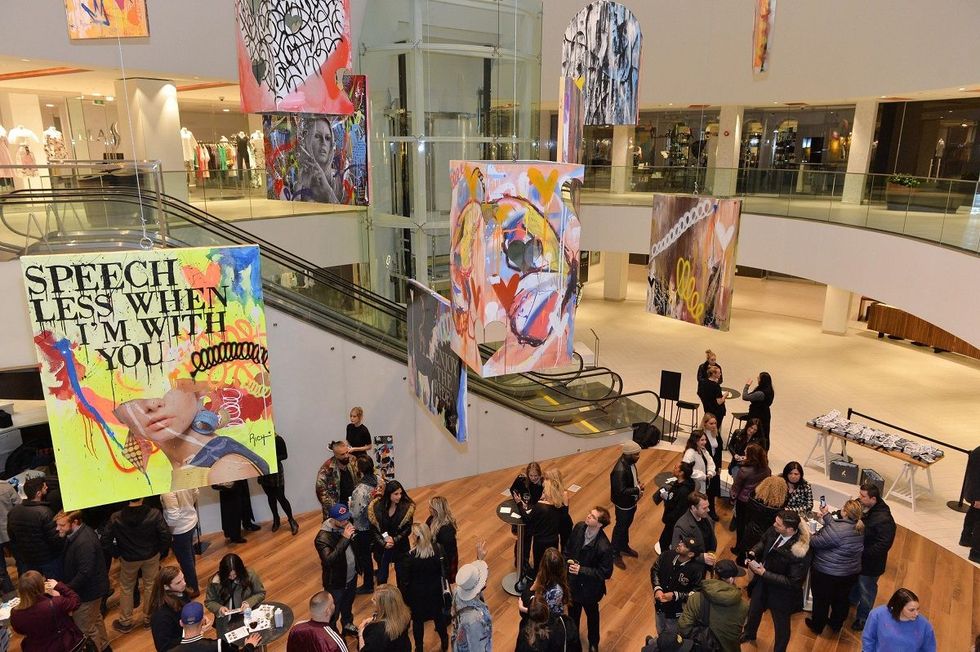 (Photo courtesy of Steve Blackburn for YYZEvents)
It played host to an art exhibition for local graffiti artist, Anthony Ricciardi. This exhibit included a floating gallery of his work, a graffiti wall and custom sculpture pieces — all in The Oval.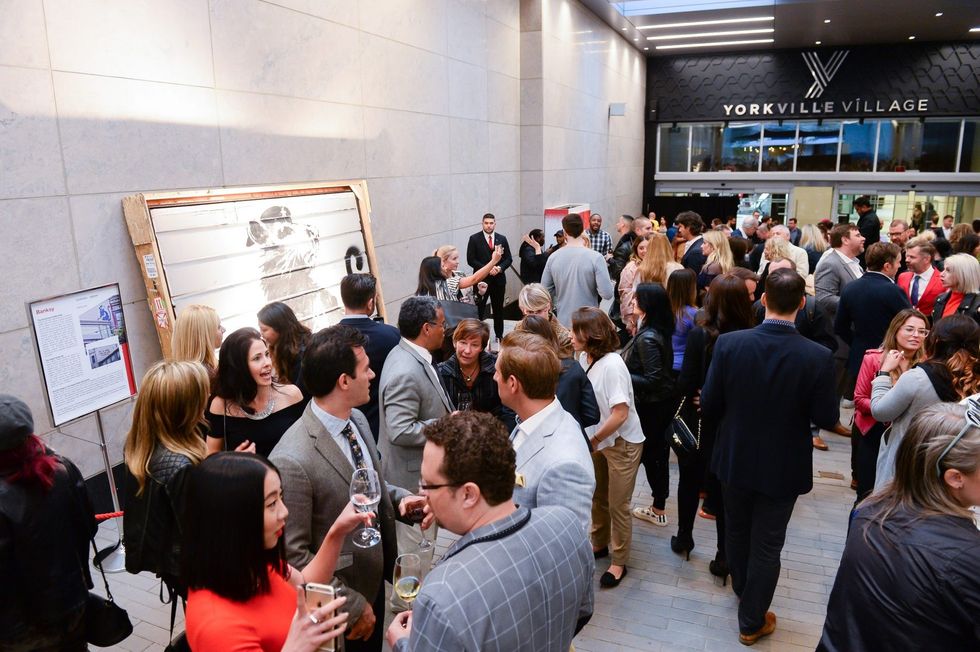 (Photo courtesy of George Pimentel Photography)
Boldfaced names flocked to the opening night of 60 Years of Made in Italy, a fashion exhibition highlighting some of Italy's most prominent designers and piece spanning 60 years of history.
The Oval and Upper Oval were transformed into a museum-like exhibit, featuring dresses and outfits from Prada, Gucci, Valentino, Dolce & Gabbana, Salvatore Ferragamo and more.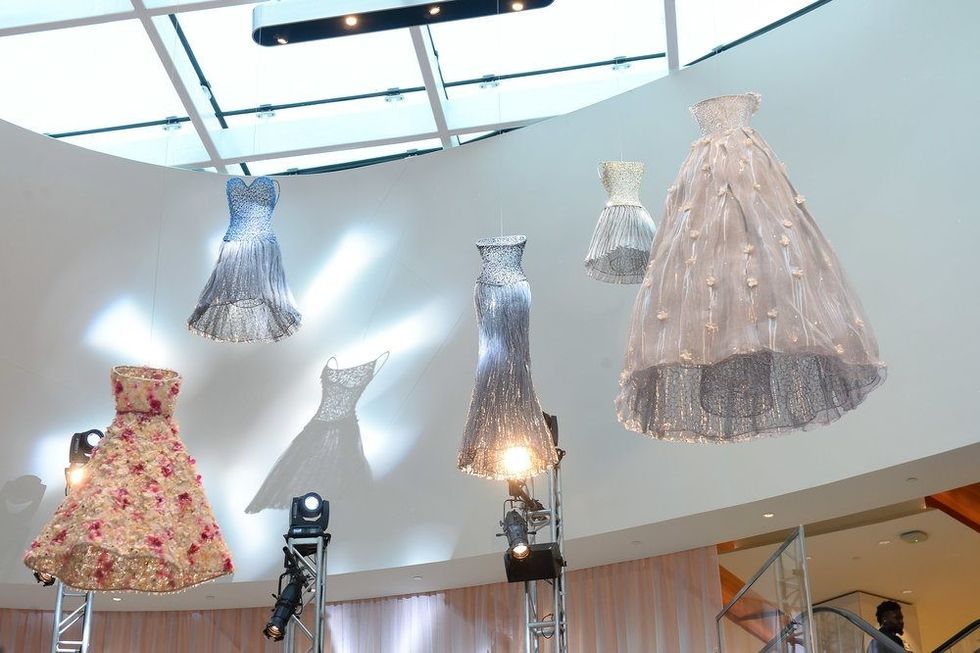 (Photo courtesy of George Pimentel Photography)
Campisi curated an exhibition in collaboration with the Dali Universe of Switzerland, focussed on showcasing Dali's transcend influence on the world of fashion.
Yorkville Village brought in over 30 sculptures, lithographs and paintings, plus six dresses designed by iconic designers (think Ferragamo and Moschino) who were influenced by Dali's themes and motifs.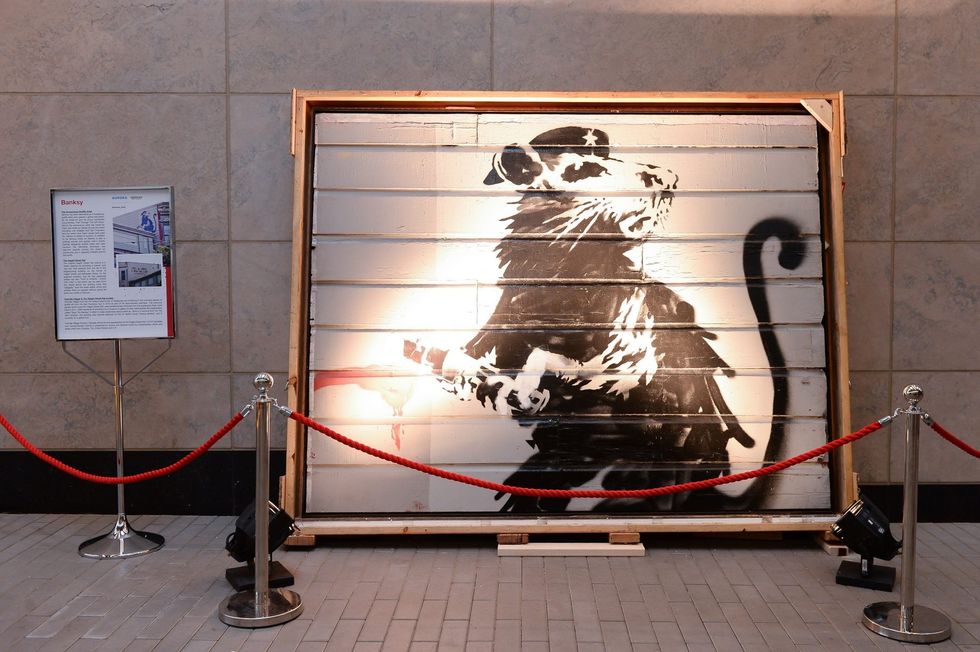 (Photo courtesy of George Pimentel Photography)
It brought in an original BANKSY piece from San Francisco (called " the Haight Street Rat'), which was on display for free and open to the public for five days.
This is significant because the other Bansky exhibition was not sanctioned by the artist.
It also created UpMarket, a summer-long market curated by Foodiepages and BRIKA. This market took over The Lane every Wednesday during the summer. Vendors included local food makers and makers selling their one-of-a-kind wares.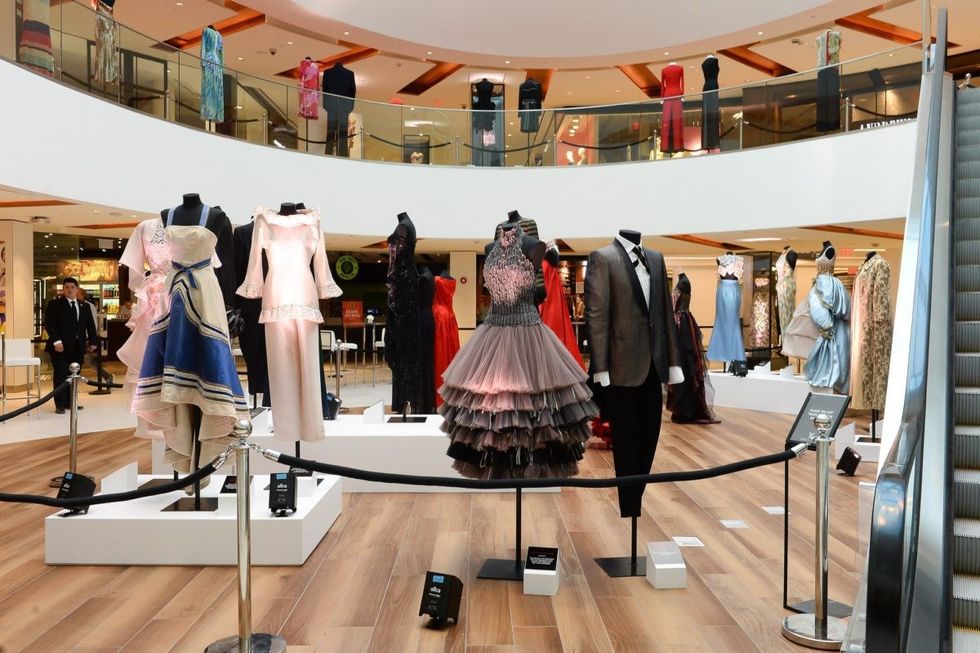 (Photo courtesy of George Pimentel Photography)
Now, it will be interesting to see how other similar properties follow suit.
Seeing success stories and transformations like this are often the catalysts that kick off a whole new trend.
In the meantime, you know where to find me. (Full disclosure: It's probably in a chair at Radford getting pampered before rushing off to the next party.)
Toronto