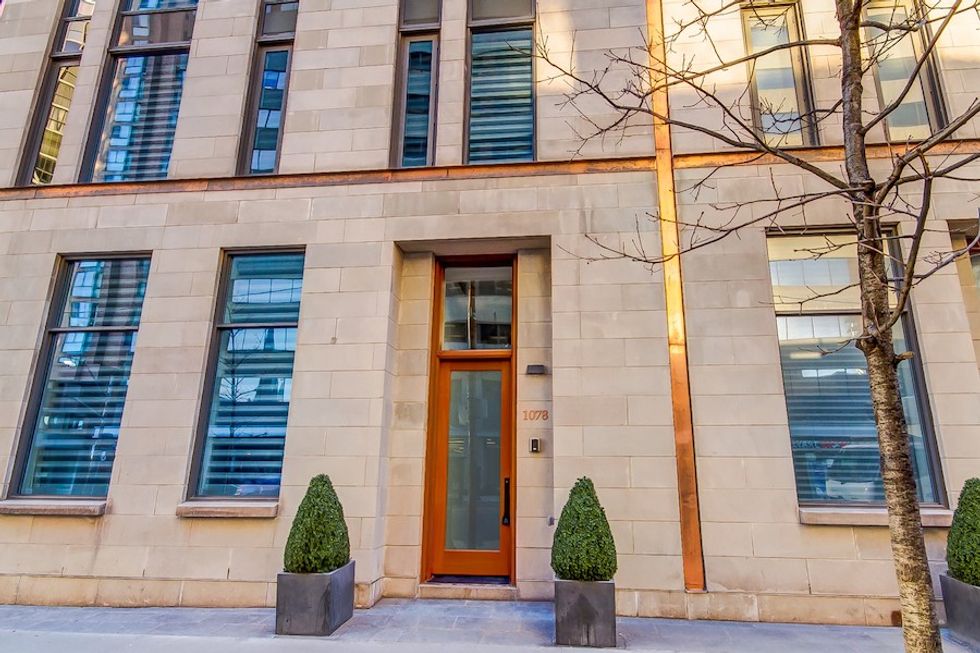 What's it like to live in the heart and soul of Toronto on Bloor's Mink Mile? Well, we're about to give you a taste to whet your appetite. (And we're sorry, but not sorry, if this spoils your appetite for anything else.)
---
Where: The Bay/Bloor corridor, 1078 Bay StreetPrice: $3,295,000Realtors: Branch Manager of Forest Hill Real Estate Yorkville, Catherine Himelfarb-Borden and Forest Hill Real Estate Sales representative, Richard Himelfarb
Welcome to 2,794 square feet of state of the art living, in this condo townhome. You'll have four bedrooms and four bathrooms, a two-car private garage, a 400-square foot rooftop terrace — with an electric privacy awning. So while you may be in the heart of Toronto, you'll probably never even want to leave your home.
Come. We'll show you why ...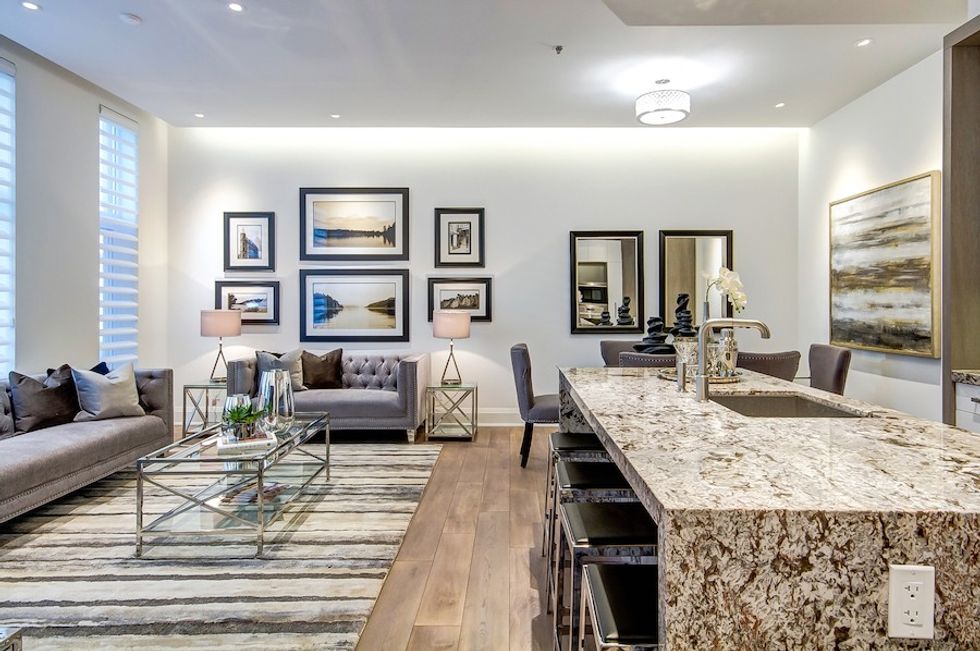 This is not just a living room. It's a life room. Who wouldn't have new life relaxing in here?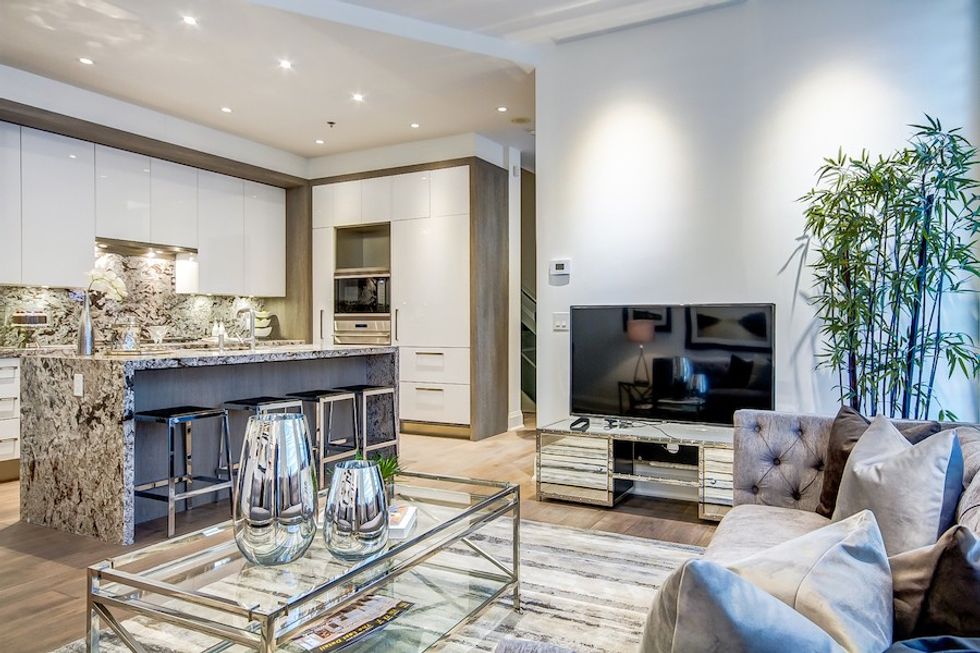 And it's the perfect entertaining space. Whether you're entertaining yourself — or a whole party of people. Because you know everyone will want to visit you when you live here.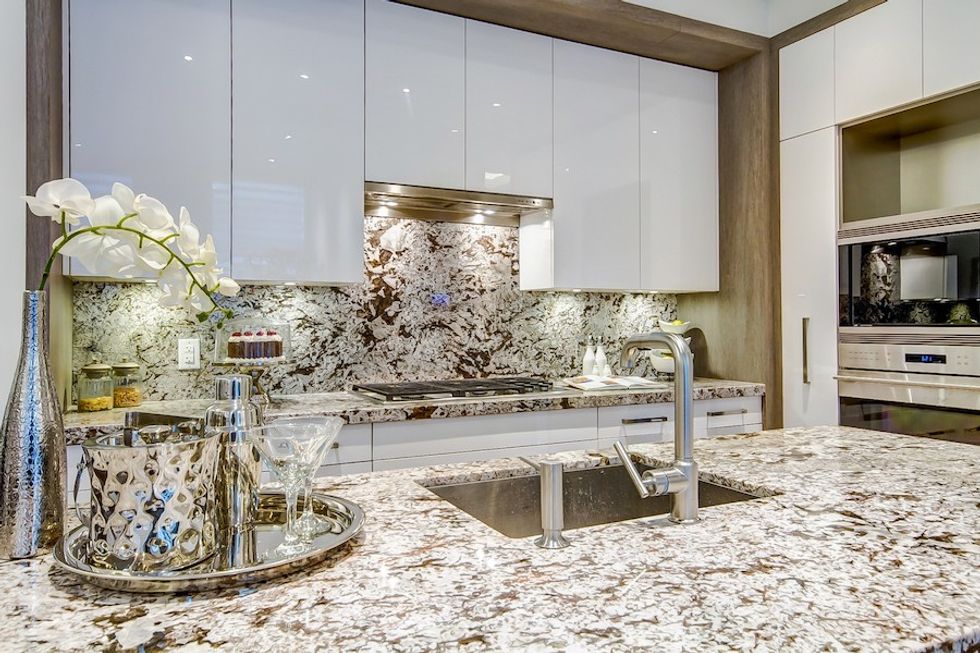 No. We didn't simply capture images out of Better Homes and Garden or Architectural Digest. This is an actual home for sale in Toronto.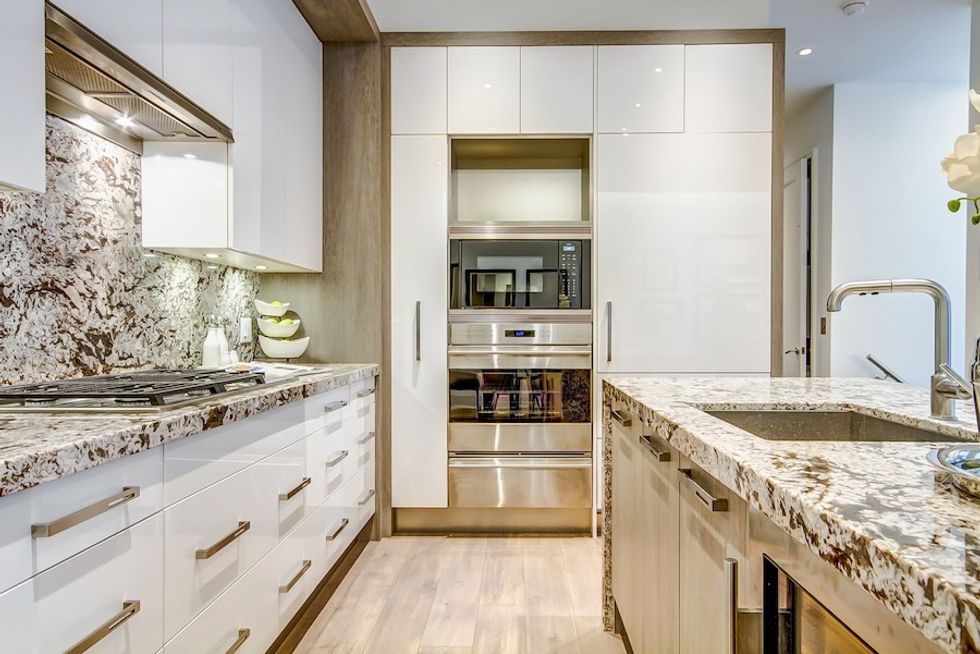 The island. The countertop. The backsplash. The lines. Flawless.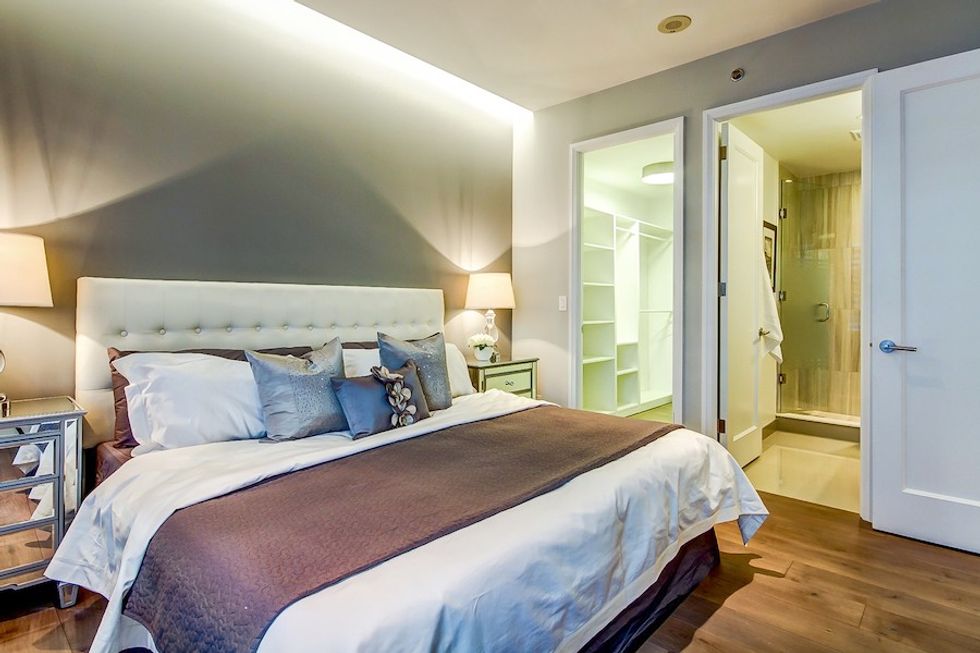 Is that another bedroom, inside a bedroom? Nope. That's a closet. A closet! Fun fact: Typically that's called a walk-in closet. In Toronto, considering the average condo size, it's also known as a live-in closet.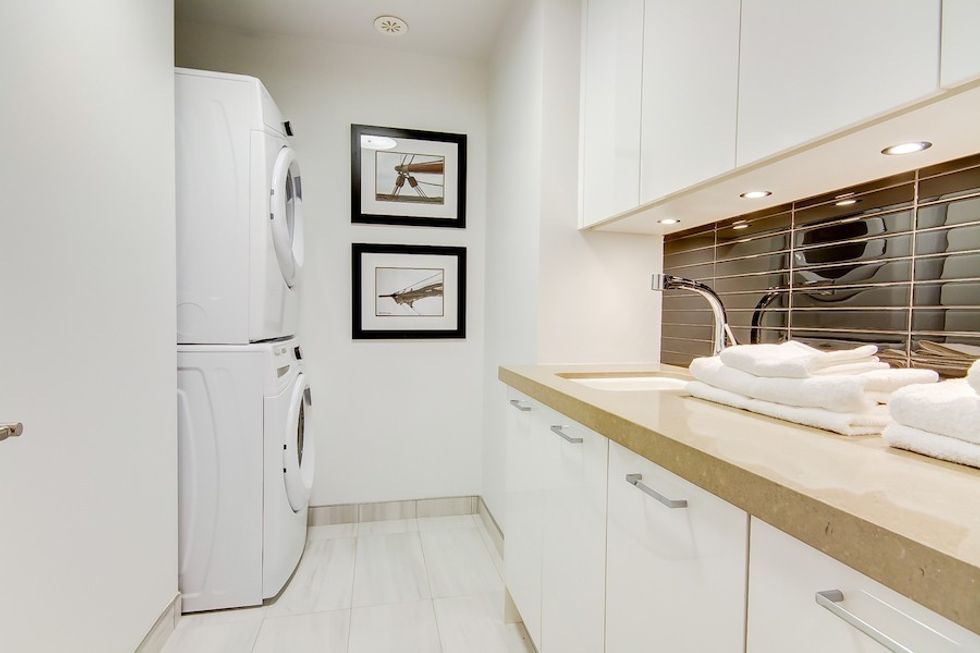 Even the laundry room is glorious.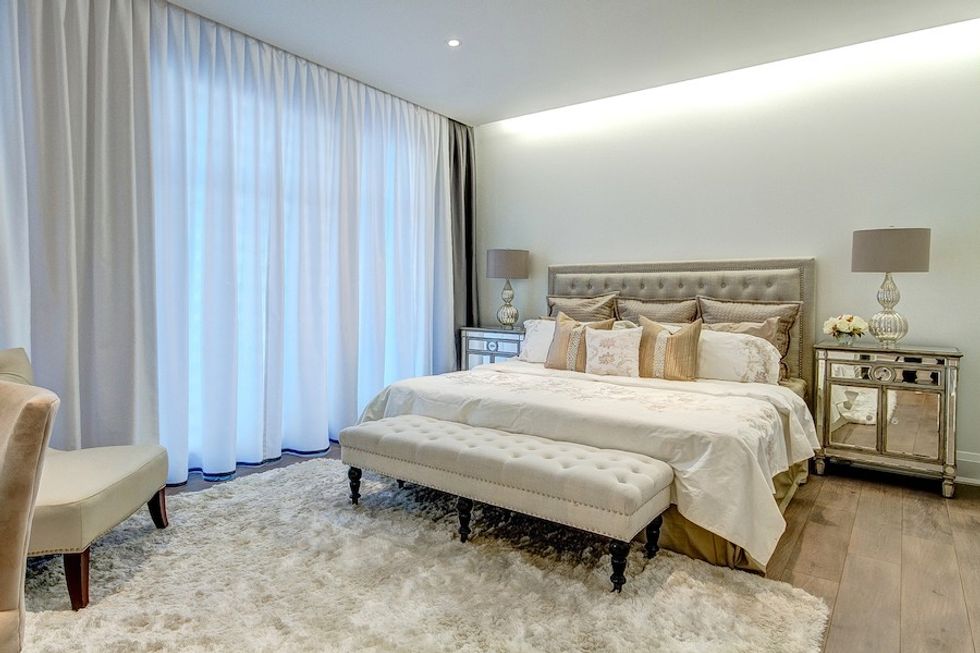 A bedroom made for Meghan Markle and Prince Harry. Or for people who want to pretend to be Meghan Markle and Prince Harry.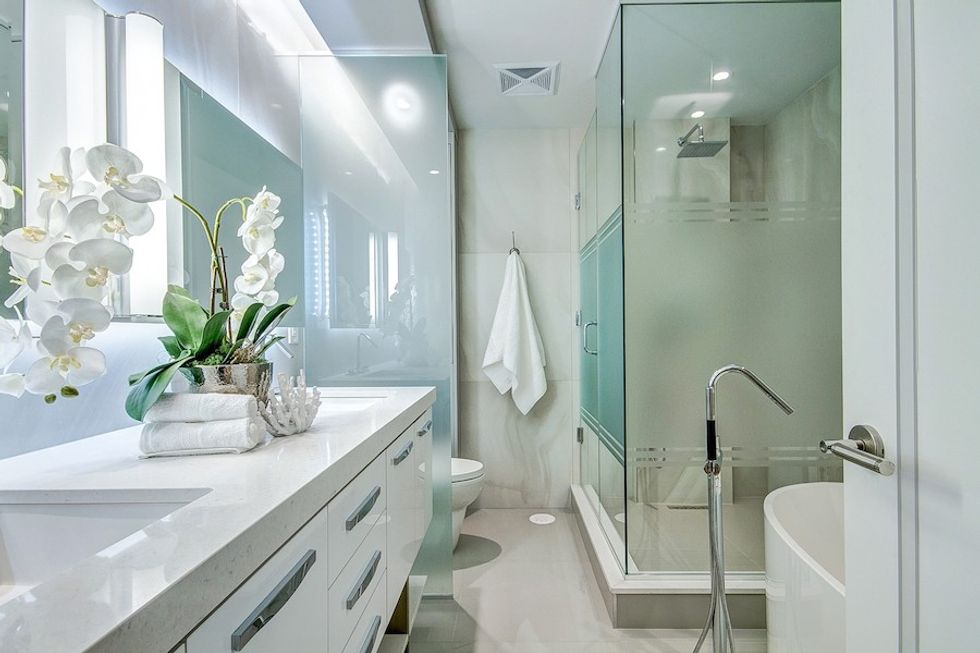 Need a spa-day? Just go to your bathroom.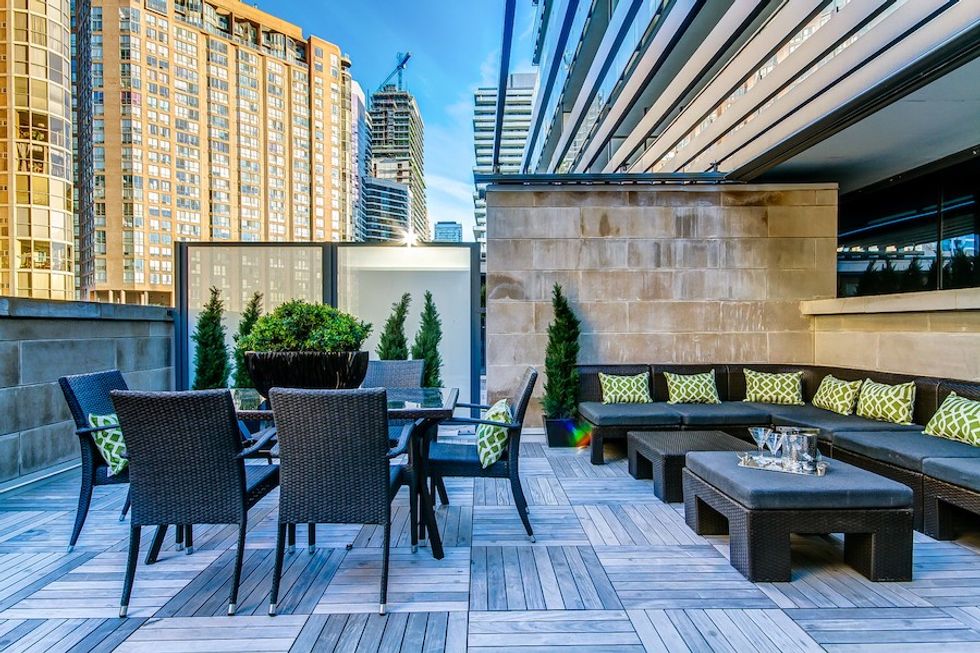 People pay good money and wait in long lines to go to roof-top bars like your roof-top deck.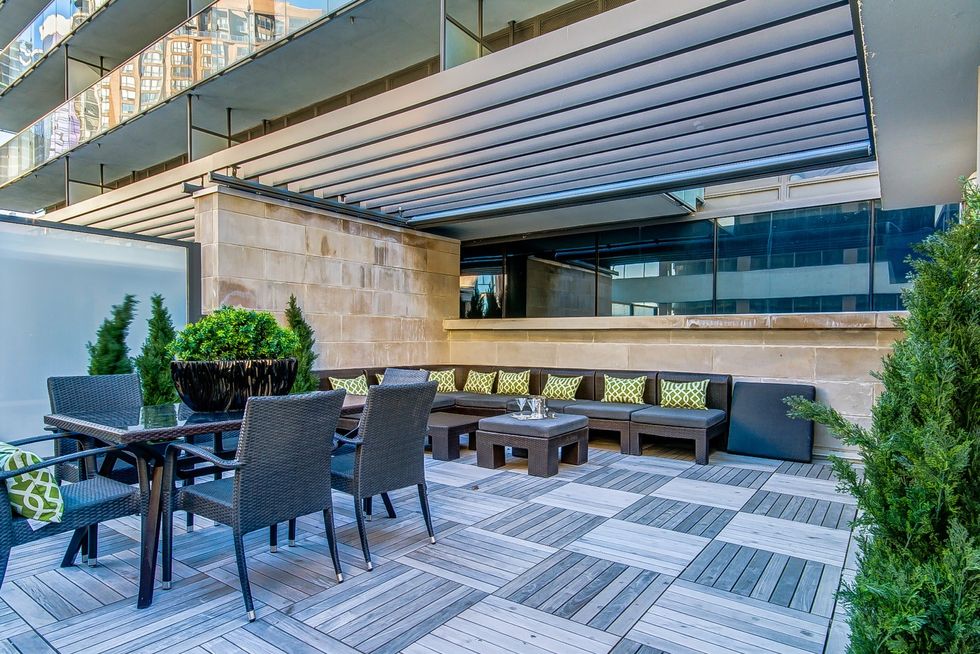 And it has a retractable awning! Imagine how much you can charge your friends for bottle service.
Toronto Condos & Homes