---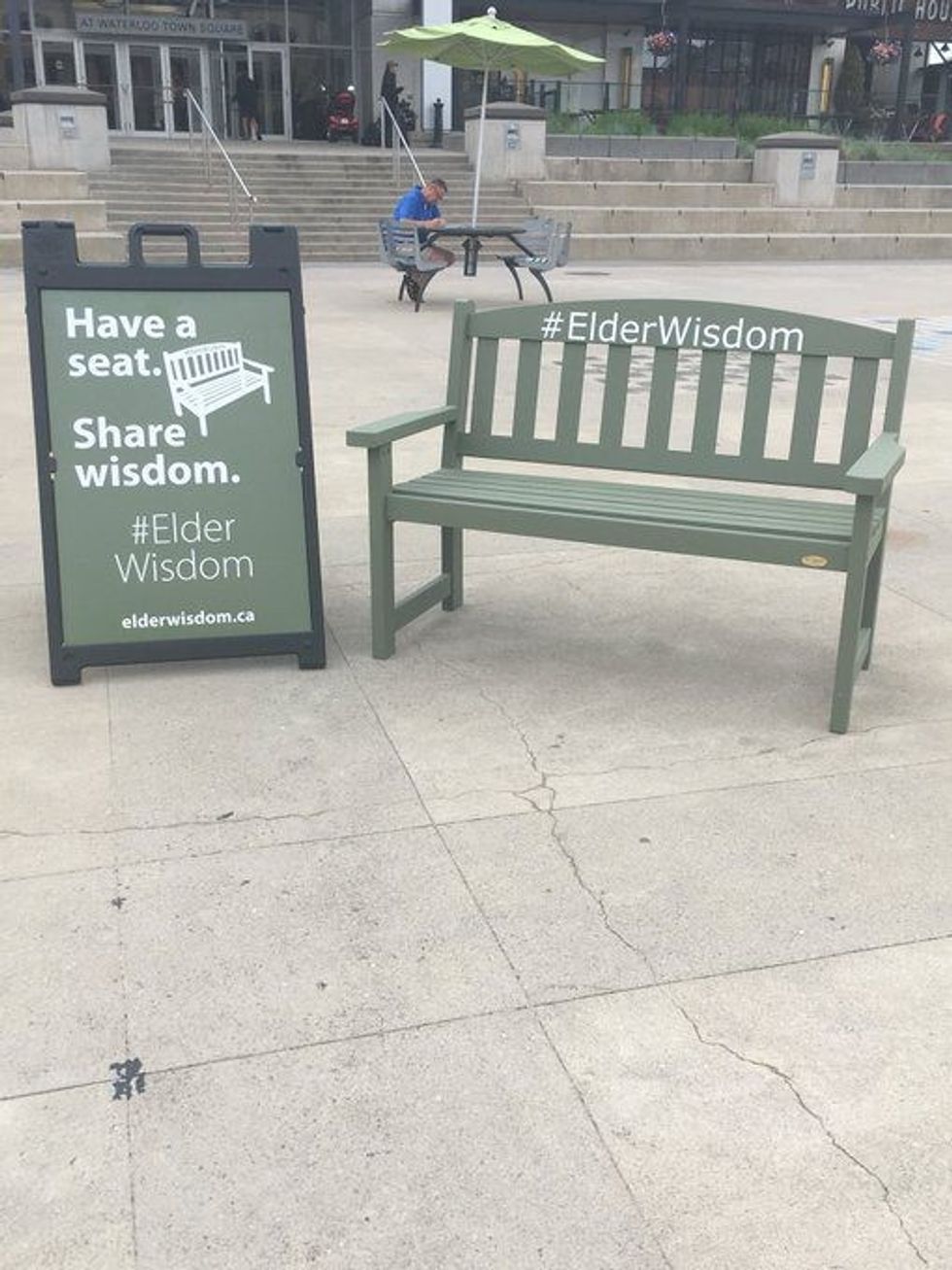 (Photo courtesy of Schlegel Village via Twitter.com)
Need advice? This pop-up bench can help you get some, and it can help you give back at the same time. That's just one of the reasons why this #ElderWisdom initiative would be a fantastic permanent fixture in Toronto — and Ontario parks.
June is Seniors' Month. Throughout the month an #ElderWisdom campaign is encouraging social media users to share messages celebrating the seniors and their value in our communities.
The goal is to decrease ageism by highlighting the talents and wisdom the older generation has to offer. This park bench project is one of the tools for the campaign — and many people got to take advantage of it Friday when Fairview Nursing Home visited Trinity Bellwoods Park.
Schlegel Villages is a long-term care facility with 19 locations across Ontario. One of those is Fairview Nursing Home. Several of those villages have organized similar "chat with a senior" initiatives in local parks.
Here's how it works: Have a seat on this green bench, alongside a senior. Then have a conversation. Get advice. Ask for whatever guidance you need, from relationships to any simple or complicated life issue.
Seniors can feel alone. So can young people. The wisdom and direction the older generation offers can help the younger generation. And the connection formed can benefit everyone.
Making these park benches a piece of Toronto's permanent community fabric would surely make for a stronger, tight-knit community.
We don't just need #ElderWisdom in June. We need it year round.
Community