The most common question I get asked as a relationship columnist is, "Where can I meet someone to spend the rest of my life with?" As if there's an easy answer. As if all spots are created equal.
The truth is Toronto is a big city filled with many different types of people. So instead of listing off places you can go or apps you can download to meet a likeminded match, I did some field work of my own.
---
I reached out to three notable Toronto couples who seem to have it all. Each couple embodies what it means to have a relationship where both partners are equals. They all boast about one another both on social media and IRL. And seem to be each other's cheerleaders in work, love and beyond.
They each tell me where they met and how it went down. And what's next for their relationship, in their own words. Without further adieu, here are our couples:
Natasha Koifman, president, NKPR and Anthony Mantella, professional race car driver and real estate developer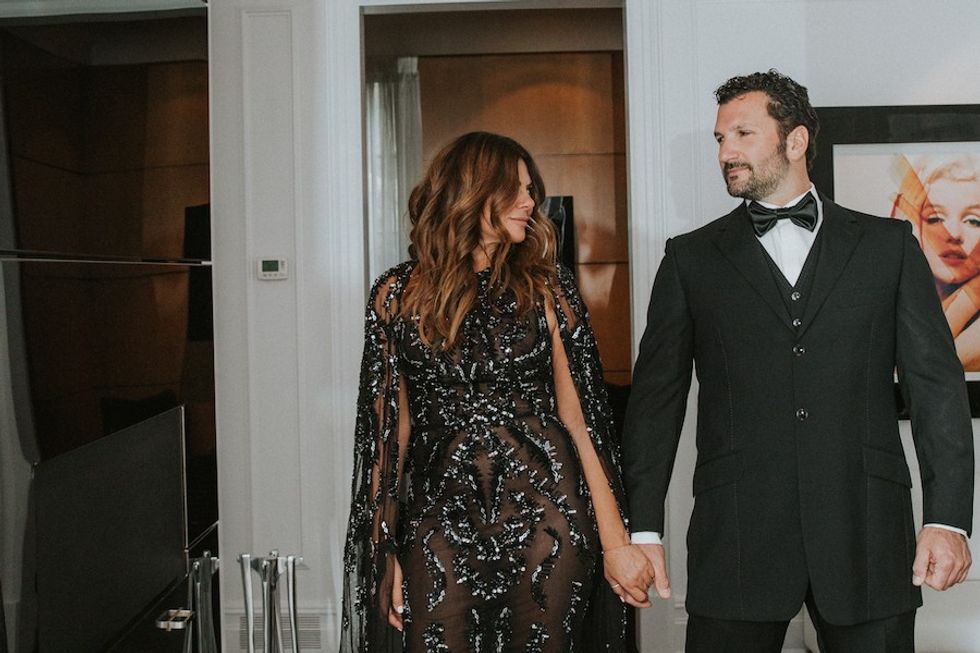 Natasha Koifman and Anthony Mantella. (Photo courtesy of Ted Belton)
How long have you been together?
Two years.
Where did you meet?
At Ultimate Athletics in the Summerhill area.
How did it go down?
I had just finished my 7:30 am workout with my trainer, Matthew Pauderis. Anthony arrived early for his 8:30 am session. I was chatting with Matt about selling my car. Because Anthony arrived early — and also happened to be a racecar driver — AND is basically an expert when it comes to cars — Matt introduced us.
Anthony asked for my email so he could send me more information about the value of my car. And within an hour, I not only received information on selling the car, but he boldly asked me out on a date ... And here we are, engaged and planning a wedding for later this year!
What's next?
Anthony and I have embarked on so many amazing adventures together. I attribute a lot of that to our shared commitment to work-life integration. From trips around the US for Anthony's racing, to meetings and events in LA, NYC and Italy, to a joint podcast with Taylor Kaye (you can listen here), and to angel investing in brands we believe in through the company we co-founded @AN8inc, we are happiest when we're able to be our authentic selves ... together.
Jenna Bitove, stylist and personal shopper at The Room, and Nick Freda, business development and entrepreneur
Jenna Bitove and Nick Freda.
How long have you been together?
Four years. 
Where did you meet?
On the streets of Toronto, over St. Patrick's Day weekend, through mutual friends. 
How did it go down?
There was a loft party going down on St. Patrick's Day at the Borroughs building. Nick was helping throw the party and he asked me for a drink. But because he was working and I was running around, we ended up going our separate ways, only to run into each other at two separate parties on consecutive days.
It was when we ran into each other at a Brassaii day party, that we actually had that drink, and couldn't stop talking from there on in.
What's next?
We're happily engaged now. He completely surprised me at the Raptors game in our family box. He wasn't even at the game, but he showed up and surprised me at halftime. So you can imagine I was in complete euphoric shock. He knows the Raptors hold a special space in my heart and bring my family and me a lot of happiness. And of course, I love basketball, so it was very special and thoughtful.
We hosted a Dolce themed engagement party at the King Edward Hotel and are planning our wedding that's taking place this year.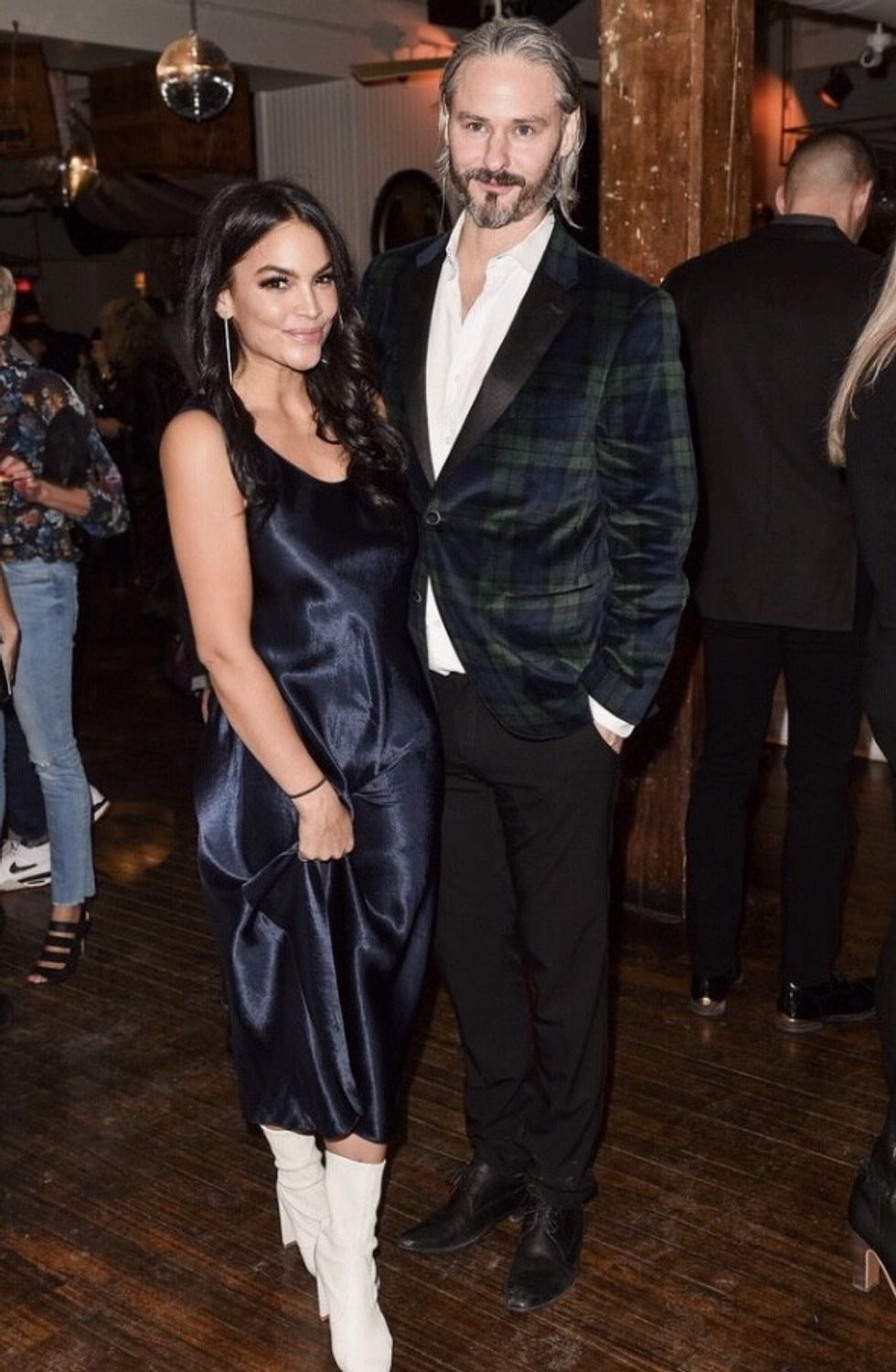 Natasha and Oliver Geddes.
How long have you been together?
About 13 years. But who's counting!
Where did you meet?
The Fifth. Where else?
How did it go down?
We really didn't see it coming. (We still look at each other and think "This really happened didn't it?") But in a nutshell, I worked at The Fifth for four years, while I was in school. And we never really interacted until we saw each other outside of work, at an event. Oliver likes to tell people I pounced on him, but I don't kiss and tell.
What's next for you guys?
We're really excited about The Fifth's latest concept, High Five Curated Convenience, an adorable café meets epicure. It's a one-stop-shop for delicious food, beautiful coffees and staple grocery items specializing in organic (extremely well-priced produce) and gluten-free products. The neighbourhood really needs something like this, so we're really thrilled to be filling that void!
Industry Profiles