Community
How 10 Developers Are Doing Toronto Good In Ways You'd Never Expect
It's often the case that large corporations help do Toronto good in ways that we never truly appreciate.
In this case, we're highlighting 10 Toronto developers who support the local communities, people, and culture of the city.
In December of 2009, the goal to convert Maple Leaf Gardens into Ryerson University's new athletic facility began.
The historic hockey and event space was gutted in January of 2010. The carefully preserved exterior walls, original roof, and legendary rafters were restored to keep a piece of Toronto's history intact.
The resurrection of the iconic Toronto Fashion Week was brought back to the city by Peter Freed of Freed Developments.
He is managing the ownership group consisting of Canada's top real estate, media, and finance executives and has purchased the rights to the semi-annual Toronto Fashion Week from IMG Canada.
The goal was to put this memorable event back on the radar. And put Toronto on the map as a global space for fashion, retail, arts, entertainment, and culture to be anchored in our swanky Yorkville neighborhood.
Tridel has an in-depth and complete approach to corporate social responsibility, making an impact across the city with its initiatives.
Some programs include a complete Social Responsibility Report, sustainable developments, and restoration projects. Its crowning initiative, however, is B.O.L.T.
Building Opportunities for Life Tomorrow is a collaborative community and industry initiative to connect youth-at-risk to careers in construction.
Daniels Spectrum is a community cultural hub in Toronto's Regent Park neighbourhood.
It opened to the public in September 2012. This is a joint venture between Artscape, Toronto Community Housing, The Daniels Corporation and the Regent Park community.
Artscape strives to provide equal treatment to and equitable benefits of its services, programs and facilities in a manner that respects the dignity and independence of people with disabilities.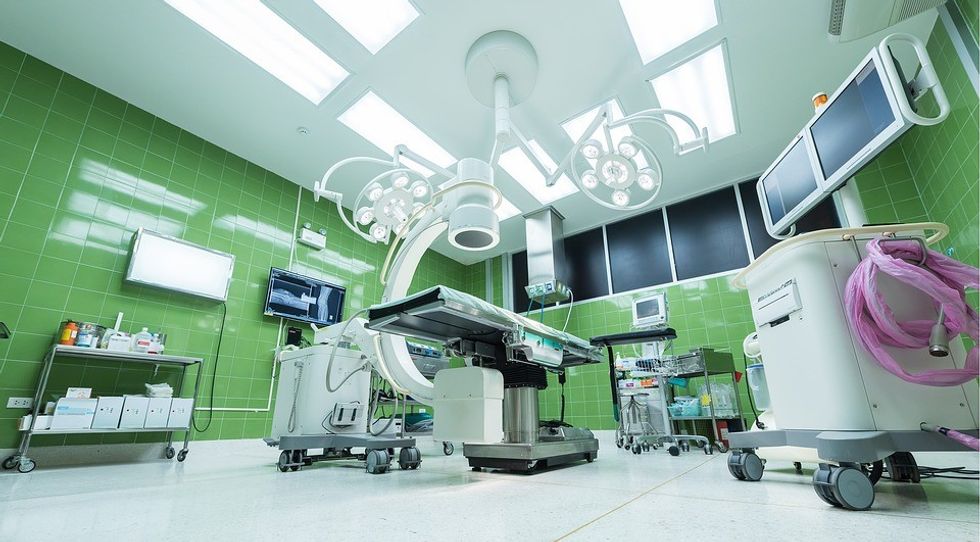 Building on their community leadership, the De Gasperis and Kohn families are helping to create a world-class health experience in southwest York Region and beyond. This gift will be dedicated to the new Learning Centre at Mackenzie Vaughan Hospital.
6. Easton Group
Donation To Ryerson University
The Easton group made a generous $1-million donation to Ryerson University.
Reetu Gupta, COO of The Gupta Group, was recently named one of Canada's top-40 under 40 and runs a charity that supports start-up cutting-edge companies that provides them with funding, mentorship, strategic partnerships and a robust network.
In May 2016, the YMCA of Greater Toronto opened the Cooper Koo Family Cherry Street YMCA Centre — a new Centre of Community in the heart of the quickly growing Canary District.
This 82,000-square-foot, fully accessible facility features two pools, an indoor track and gymnasium, weight room, cardio machines, green roof, kids' play structure, cycling studio, functional fitness training space, and more.
Menkes is a strong supporter of community building through direct involvement by sponsoring and supporting local and regional events, fundraisers and teams across the Greater Toronto Area.
Some of their previous work includes Camp Oochigeas, Habitat for Humanity, Sick Kids Foundation, and Heart and Stroke Foundation
The Mikey Network was named for Mike Salem – a partner in Heathwood Homes and Herity who passed away from a sudden heart attack.
In 2003, The Mikey Network was established by Heathwood and Herity in memory of their partner. In his name, Heathwood Homes place MIKEY defibrillators in as many public places as possible, so that other cardiac arrest victims may have a second chance.
Principal Shaji Nada believes that every person needs a safe home. It's his company's mandate is to create access to safe, decent and affordable housing for the underprivileged in the developing world.
For every home Ideal Developments sells in the GTA, it makes a donation to its non-profit charity, Ideal Hope Foundation.
Recipients of new homes in the developing countries receive deeds to their properties and are often encouraged to participate in the building process, thereby giving them valuable skills to use in the future.