Toronto condos are hot. These new condo developments will make them even hotter.
Earlier this year, builders broke ground for condo units in Toronto at a faster rate than they had in a nearly half a century.
---
According to the Canada Mortgage and Housing Corporation, contractors began work throughout Toronto's census metro area on more apartments in 2018's first quarter than they had in more than 40 years.
As Toronto's construction boom rages on, we've highlighted the new local residential condo developments that we're most excited about for this year.
Aqualuna by Tridel and Hines

(Photo courtesy of Tridel and Hines)
The last phase of the burgeoning Bayside community on Toronto's waterfront is the 16-storey Aqualuna. It includes 225 suites varying broadly in size, from 821 square feet all the way to 4,622 square feet. 
This tower is the vision of Danish architects 3XN. They were selected as the designers through an international competition. 
Also, the development is part of more than two million square feet of mixed-use development at Bayside.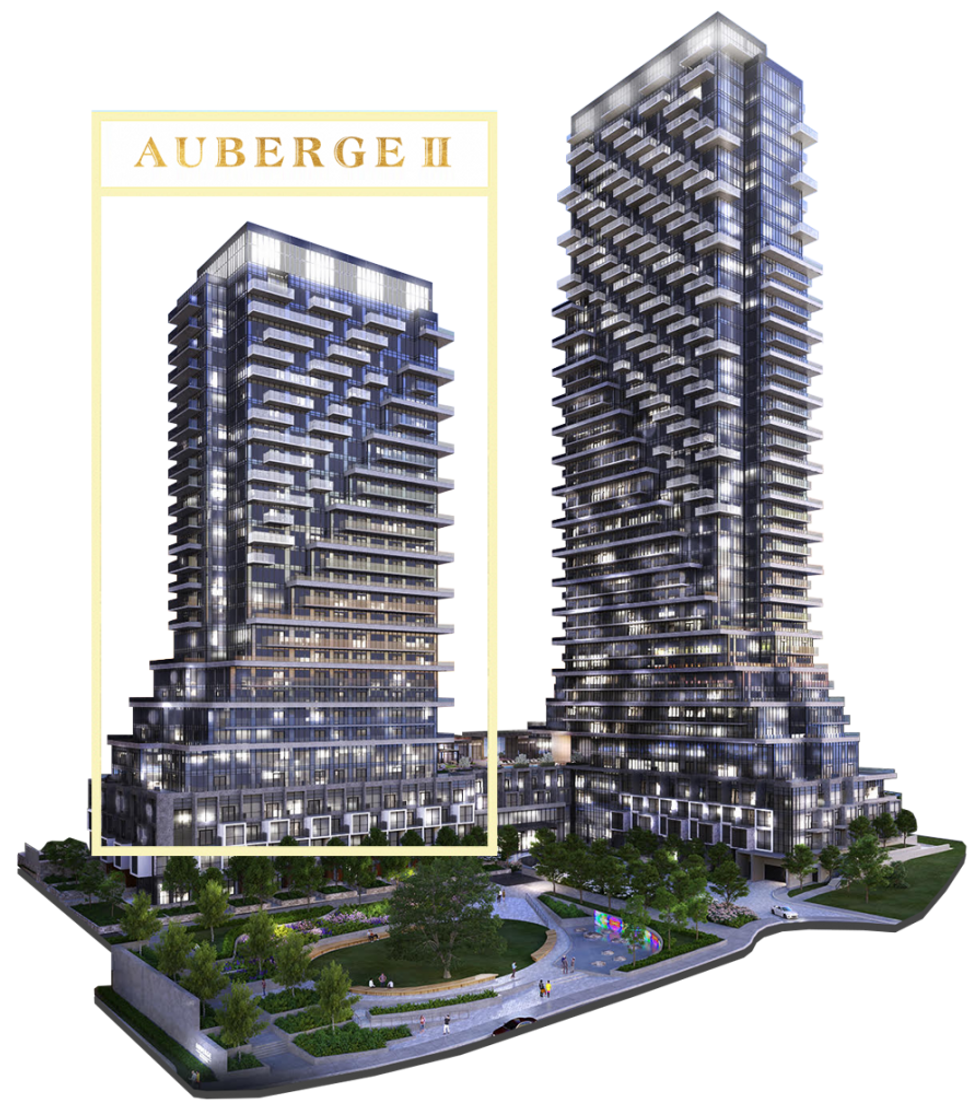 (Photo courtesy of Tridel and Rowntree Enterprises)
Just northeast of the midtown corner of Eglinton and Leslie, the second phase of Auberge on the Park will soar 29 storeys above the 13.3-hectare Flemingdon Park. Tridel and Rowntree Enterprises' development will encompass 215 suites ranging from 1,069 to 2,177 square feet.
Prices start at $827,000 up to $1,975,000, with occupancies anticipated for summer 2022.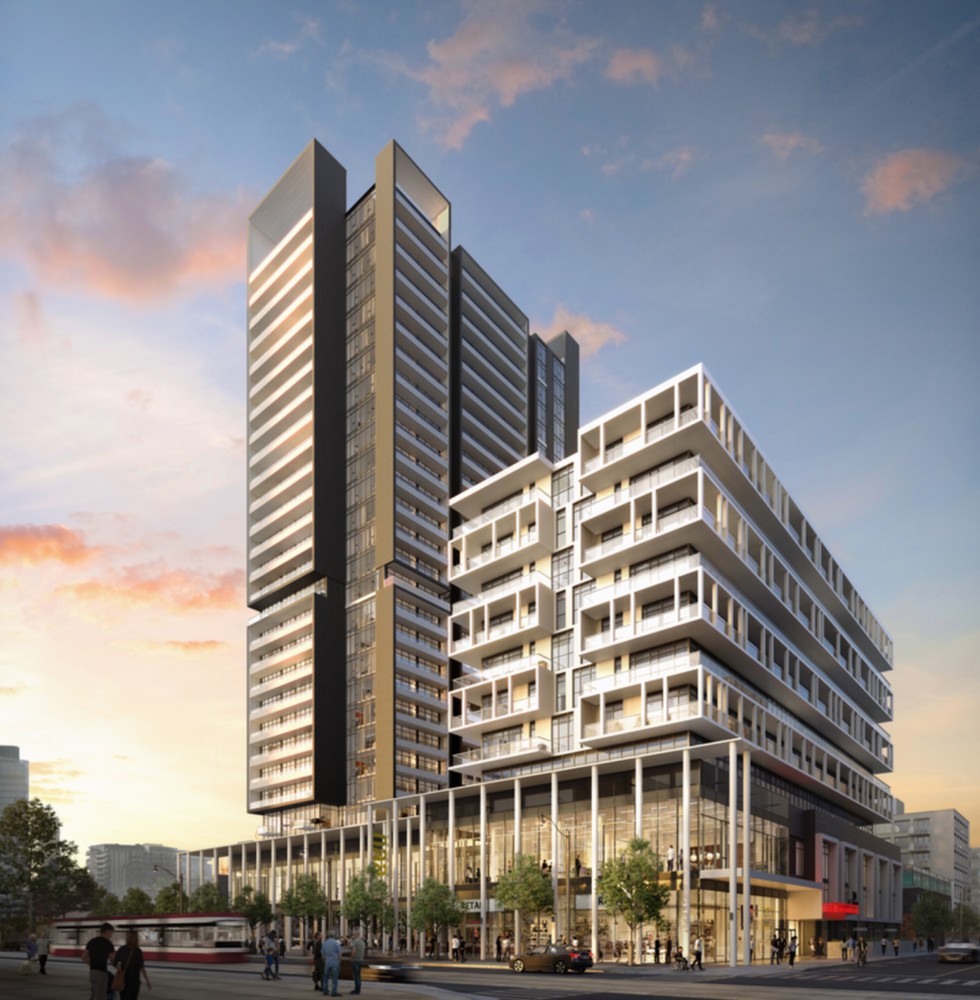 (Photo courtesy of Daniels Corporation)
At 34 Tubman St., the multi-phase revitalization of Toronto's Regent Park community continues.
This 11-storey tower, by Daniels Corporation, in the rapidly changing East-end neighbourhood includes 119 units from 466 square feet all the way up to 1,218 square feet.
Pricing begins in the mid-$300,000 range and first occupancies are slated for mid-2019.
Midtowns by Wycliffe Homes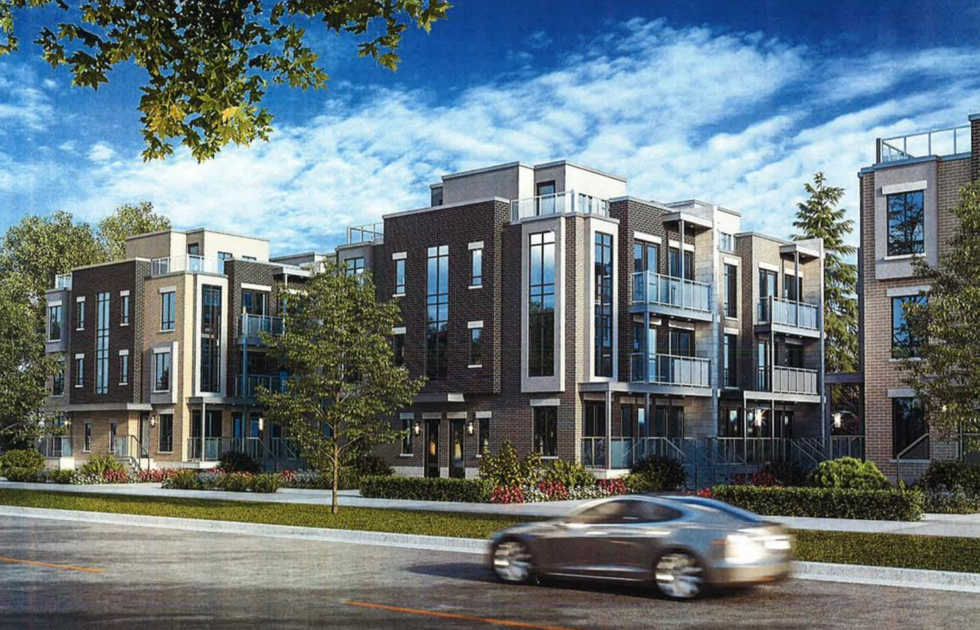 (Photo courtesy of Wycliffe Homes)
A collection of 84 townhouses, Midtowns introduces some modernist style to Lawrence Avenue West in North York.
Wycliffe is offering two- and three-storey condo units here, for between $539,900 and $759,900. Occupancy is estimated to take place between fall 2020 and spring 2021.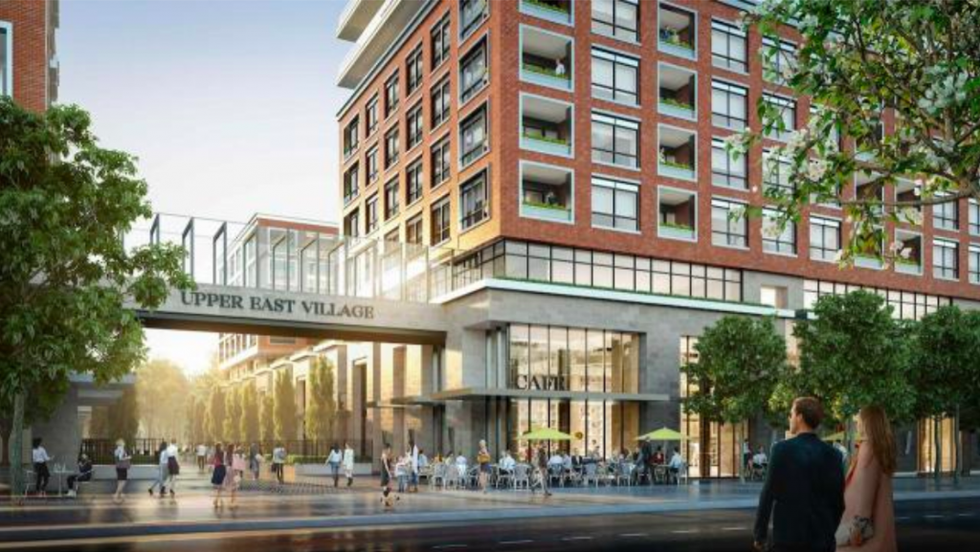 (Photo courtesy of Camrost Felcorp and Diamondcorp)
Buyers at the Residences of Upper East Village have a choice between upscale townhomes and condos in leafy Leaside, right off the forthcoming Crosstown LRT route. These residences, which span 590 square feet to more than 1,300 square feet, will be located at 939 Eglinton Ave. E.
Sugar Wharf by Menkes Developments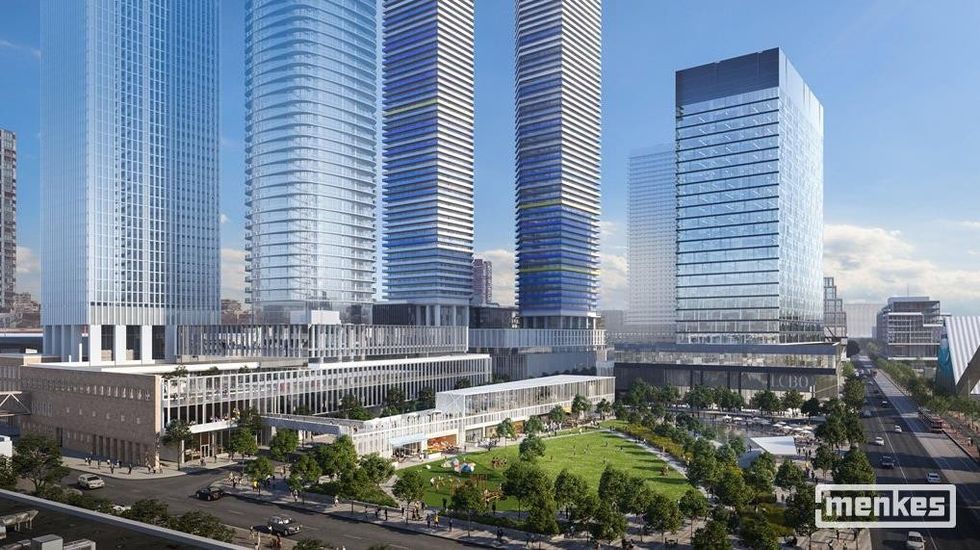 (Photo courtesy of Menkes Developments)
By the time Sugar Wharf is complete, its 11.5 acres of waterfront land should be unrecognizable compared to what it is today. Namely, it'll be a lot denser.
With its multi-phase project, Menkes is poised to bring five condo towers (including one planned to reach 90 storeys), a mid-rise rental building, office tower, park, and more to the LCBO Lands on Queens Quay East.
Water Walk by Wyatt Development Group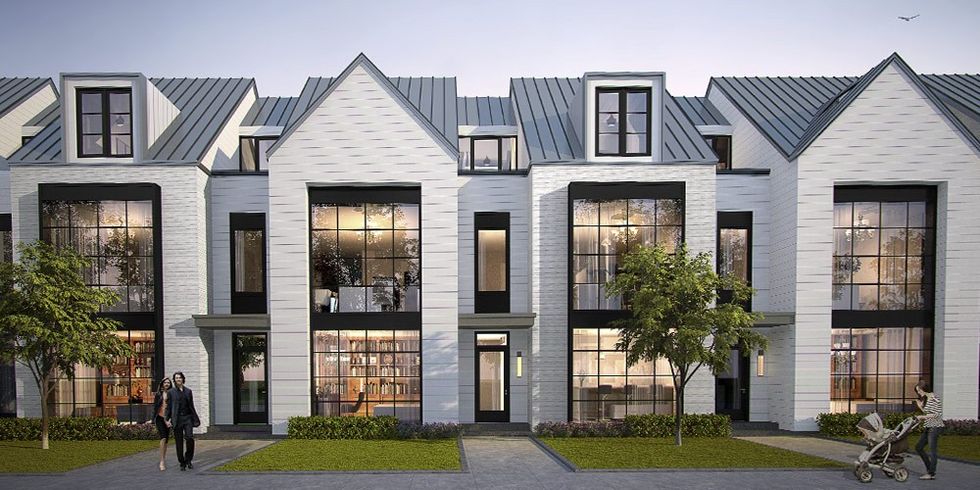 (Photo courtesy of Wyatt Development Group)
A stone's throw from the Oakville waterfront, these 19 modern townhomes by Wyatt Development Group, can be had from the low-$1,000,000 mark. Residences are sized from 2,222 square feet up to 2,880 square feet.
As the name suggests, it's located a short stroll from Bronte Harbour.
Community