The real estate market lives and dies with the fluctuation of interest rates. When interest rates were low amidst the COVID-19 pandemic, many markets saw a boom. When the Bank of Canada started raising rates last year, markets cooled off.
In this second year of the interest rate rollercoaster, the name of the game has been "acclimation." Many who wanted to buy a home have learned to make do with the circumstances, resulting in the British Columbia market seeing more resilience than many expected at the beginning of the year.
---
Following a quiet summer, the Bank of Canada held their policy interest rate at 5.00% last week, which could bring further acclimation throughout the rest of the year. Here is what to expect the rest of the year, whether it be in the resale market, presale market, or on the policy front.
Projections
It's still not outside the realm of possibility, but remember back when there were strong concerns that we were headed for a recession?
"If the Canadian economy finds itself in recession this year, it may come at a time when the BC housing market is already at a low point," the British Columbia Real Estate Association said at the beginning of the year. "BCREA's modelling suggests that if interest rates remain on their current rate path, housing market activity will remain well below its average historical level in 2023. Likewise, our model suggests that prices will trend downward in the coming months."
Fast forward half a year, and while the numbers haven't been through the roof, the housing market has performed better than most expected.
"The market has been a lot more resilient, and the economy has been far more resilient, than anyone thought," says BCREA Chief Economist Brendon Ogmundson. "We started 2023 at historically-low levels of sales. In the spring we started to see sales come back to normal levels — they went from about 25% below-normal to, basically, an average month in May and June. Then the Bank of Canada came off their pause, raised rates two more times, and since then, home sales are now back to 10% or 15% below normal."
"The market has been a lot more resilient, and the economy has been far more resilient, than anyone thought."
Ogmundson says he sees the rest of the year also about 10% to 15% below normal, but because the spring market was as strong as it was, 2023 as a whole will probably end up about even with 2022 — a win considering interest rates this year have been much higher.
Prices have also seen more improvement than many expected, and that is expected to continue.
"Inventory is so low that even mediocre sales are putting upward pressure on prices, so we've had quite a strong rebound in prices," Ogmundson says. "In Vancouver, average prices are almost back to their February 2022 peak, close to $1.3M — basically flat for the year. In the Fraser Valley and Chilliwack, we're seeing prices rebound in those markets as well. Prices are in a different spot than we thought they'd be. We thought they'd be flat for most of the year, but instead we're up 5% or 10% in a lot of markets. It's been far more resilient than we thought."
Policy
This fall will see each of the local municipal governments hit the one-year mark since last October's elections. Most notable, of course, is the City of Vancouver, led by Mayor Ken Sim and his ABC Vancouver super-majority. His election platform was more focused on public safety than housing, and Council so far has not done anything particularly noteworthy on the housing front, besides perhaps defeating the Pace of Change Policy that was proposed for the Broadway Corridor and denounced by the industry.
Vancouver just approved its missing middle housing policy, but the jury is still out on whether it will make any kind of difference. The City of Victoria passed its own missing middle housing policy in January, but has infamously seen zero missing middle projects come forward, and early reactions to Vancouver's version have not gone without skepticism. (Victoria is set to review their policy this month.)
After a summer that saw a lot of ire directed at short-term rentals, both the City of Vancouver and Province of British Columbia said they would take action. The City recently hiked license fees for short-term rentals earlier this month, and the Province may follow suit this fall with actions of its own. And after naming the 10 municipalities that made the housing "naughty list" earlier this year, the Province is also expected to announce the housing targets for those municipalities, as well as name a new cohort of municipalities.
Over in Burnaby, the City is currently reviewing its Rental Use Zoning Policy, which could result in newfound interest in developing rental buildings, if done correctly, and the Burnaby Housing Authority is also scheduled to be formed and launched before the winter.
Pre-Sales
According to marketing and sales firm MLA Canada, the Lower Mainland saw a total of 137 pre-sale project launches in 2021 and 130 in 2022. For 2023, MLA Canada projected a total of 95 project launches, a fairly sizeable drop-off that gets even larger when factoring in launches that were delayed from 2022 to 2023.
Developers continue to face tough headwinds, particularly with rental projects, but even condo developments have been stalled, with multiple developers off-loading projects, whether it be in Burnaby or Vancouver. There are some indications that things could pick up this fall, however.
Jacky Chan, CEO of BakerWest Real Estate, a marketing and sales firm, says many developers had their eye on CURV — the 60-storey project in Vancouver that's set to be the tallest passive house in the world and currently selling for over $2,000 per sq. ft — as a bellwether. (BakerWest is handling sales for CURV.)
"With other developers preparing for their launch or launching very soon, that's a very good indication of how [CURV] did."
"Everybody wanted CURV to do well, because if it didn't, that means other [developers] wouldn't want to do anything, but if it did, then everyone will want to do something," Chan said. "With other developers preparing for their launch or launching very soon, that's a very good indication of how [CURV] did, because I think for the past three or four months, we were basically the only downtown luxury high-rise project and for other developers to see the sales success that we have achieved, it's a good indication of the market demand."
On that note, here are five projects in Metro Vancouver that are expected to launch this fall.
1. Citizen
Developer: Anthem Properties
Address: 4663 Kingsway, Burnaby
Launch: September 2023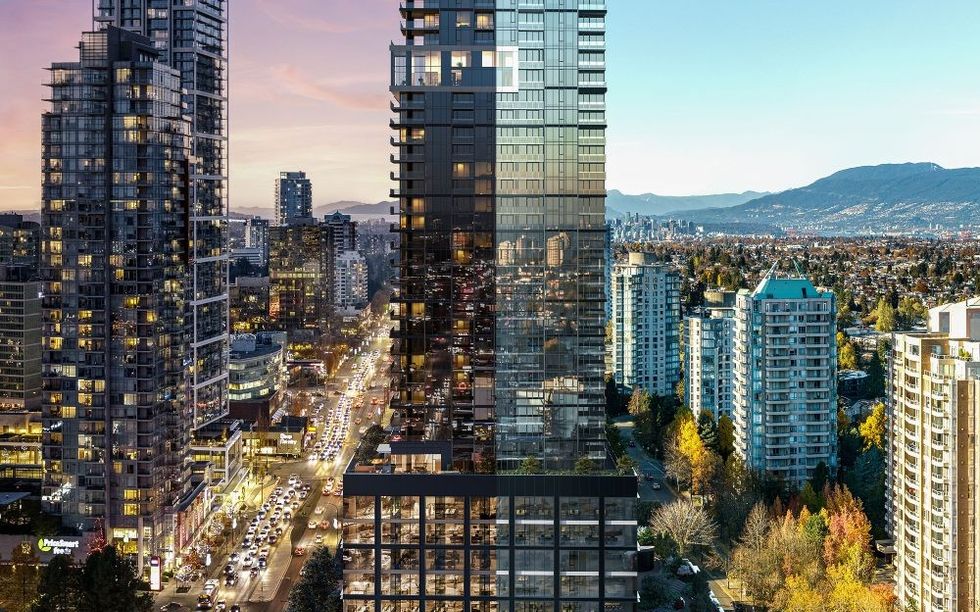 CItizen on Kingsway and Hazel Street in Burnaby.(Anthem Properties)
2. Reign
Developer: Wesgroup Properties
Location: 6280 Willingdon Avenue, Burnaby
Launch: September 2023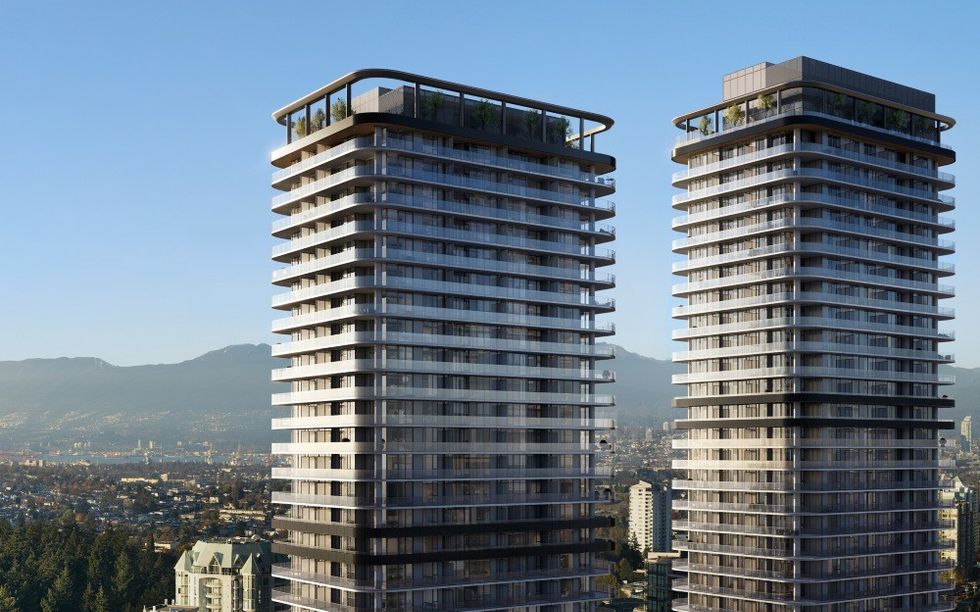 Reign on 6280 Willingdon Avenue in Burnaby.(Wesgroup Properties)
3. The Piano
Developer: Concord Pacific
Address: 13468 105A Avenue, Surrey
Launch: Fall 2023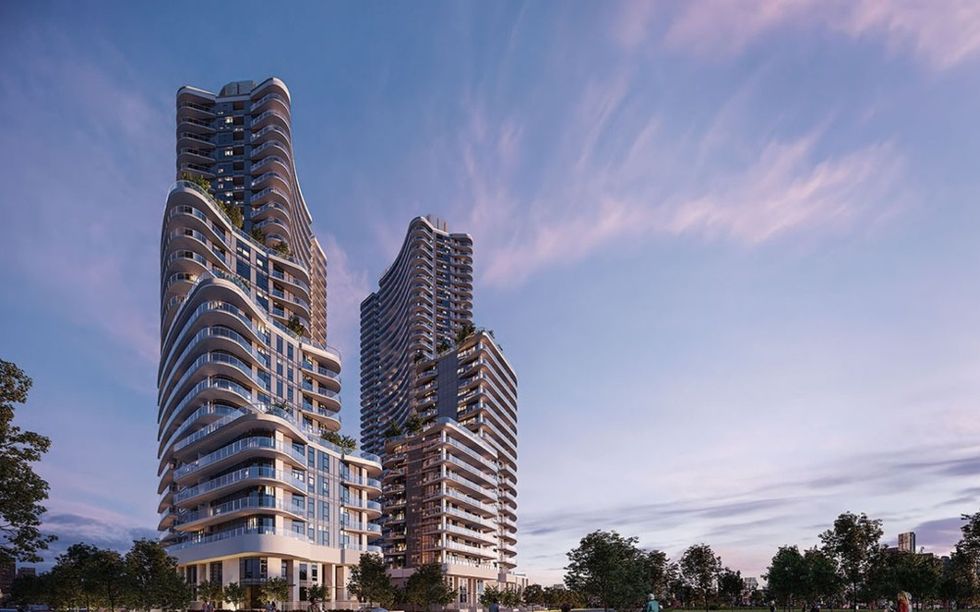 The Piano.(Concord Pacific)
4. Debut (Fraser Mills)
Developer: Beedie
Address: 2 King Edward Street, Coquitlam
Launch: Fall 2023
Debut, the first project launch of the Fraser Mills master plan.(Beedie)
5. Elle
Developer: Polygon Homes
Address: 128 W 15th Street, North Vancouver
Launch: Fall 2023
Elle by Polygon Homes in North Vancouver.(Polygon Homes)
Vancouver