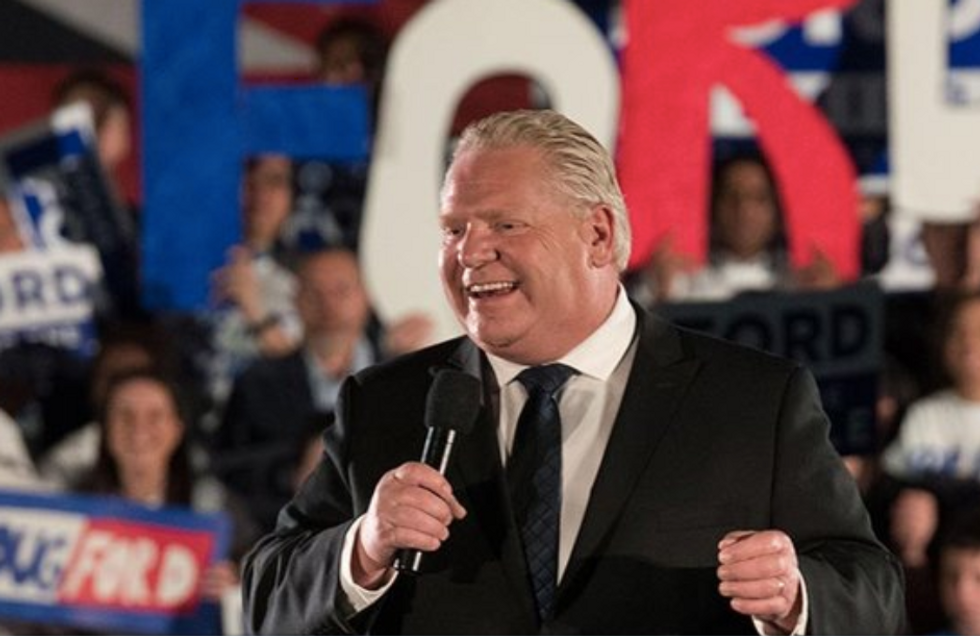 Here's everything you need to keep you in the know …

---
Toronto:
When Toronto Mayor John Tory visited the site of a collapsed bridge in the east end last weekend, it was hard not to feel sorry for the poor man.
Another day, another beautiful Toronto condo listing we can't afford.What's different with this particular listing though, is that while the inside is nice, if you're into modern design and top-drawer appliances, we would literally spend our entire time outside.
Not just anybody gets asked by Goop—Gwyneth Paltrow's lifestyle empire—to lead a workout class at one of their much sought-after conferences. But then again, Amber Joliat isn't just anybody.
Over the years we've seen some interesting properties here at Toronto Storeys.  From a seductive loft to a lavish boathouse, there's no shortage of quirky Toronto listings. The latest is none other than 1 Bond Ave.
We made it through last weekend's Toronto road closures and the hectic weekend that was the Santa Claus Parade. Luckily, this weekend is looking a little lighter so, traffic should be moving a little better for your weekend travels.
Canada:
Calgary, Vancouver, Ottawa, Toronto, Quebec City and Montreal are some of the best cities in the world for finding a job.
If you were relying on Canada Post to deliver your holiday gifts this year, we have some bad news.
For those with a variable mortgage, ever-increasing interest rates might make you feel like you're caught in a game of chicken.
Just days after the Bank of Canada said they've seen a decline in "deeply indebted borrowers," the Canadian Association of Insolvency and Restructuring Professionals (CAIRP) says within the next year, there will be a rise in household bankruptcy rates in Canada.
U.S.A:
The infamous day of shopping officially falls on Nov. 23 and is followed by Cyber Monday on Nov. 26. But some retailers keep the deals going days and sometimes weeks before and after the two days.
You won't find this gorgeous Spanish Revival home in Los Angeles on many lists of Marilyn Monroe's known residences.
How much house can you afford based on your salary? Real estate expert and Shark Tank host, Barbara Corcoran, has a rule of thumb
International:
Ask most Toronto commuters about the TTC and you'll probably be met with a groan or a pair of rolled eyes. But despite being poorly funded, haphazardly governed, and too expensive, more passengers ride Toronto transit than any other major North American city according to a report, called Mixed Signals.
We all have that friend who always seems to get the best deals while shopping. You know the one.
Real Estate News