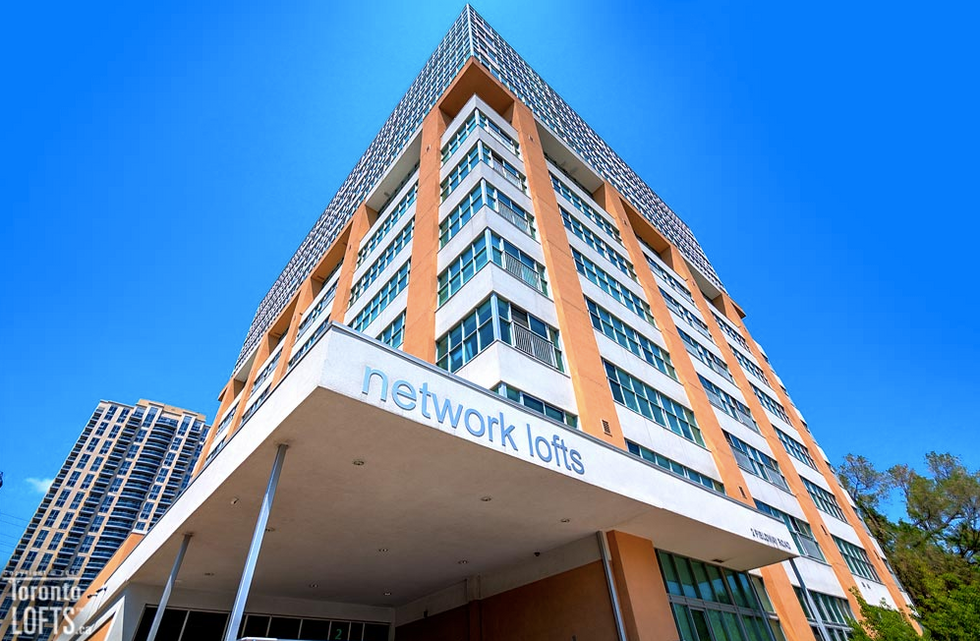 Tired of white-walled condos? Dreaming of a Toronto loft with character?
---
This might be the unit for you.
Every home tells the story of the people who live in it. Sometimes that story is modern, sometimes it's vintage, sometimes it's tech-savvy. But with this unit, we're not quite sure what the story is.
Part of the home reminds us of Game of Thrones, another part reminds us of American Horror Story, and then there's just a splash of Fifty Shades thrown in there too...
Take a tour...if you dare...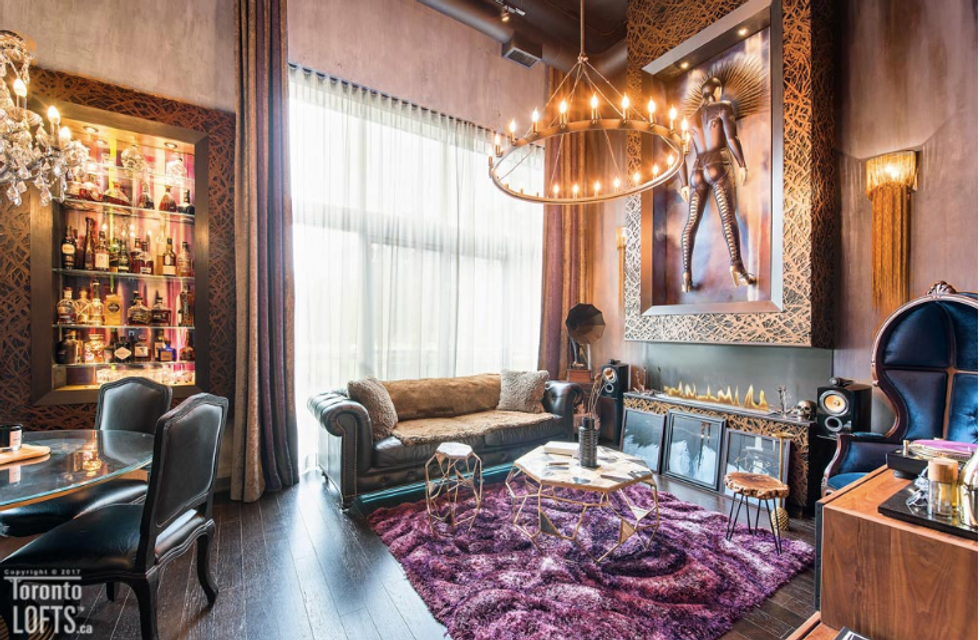 The main floor of this two storey hard loft certainly leaves an impression. If the floor to ceiling window doesn't catch your eye then perhaps the candelabra will do the trick...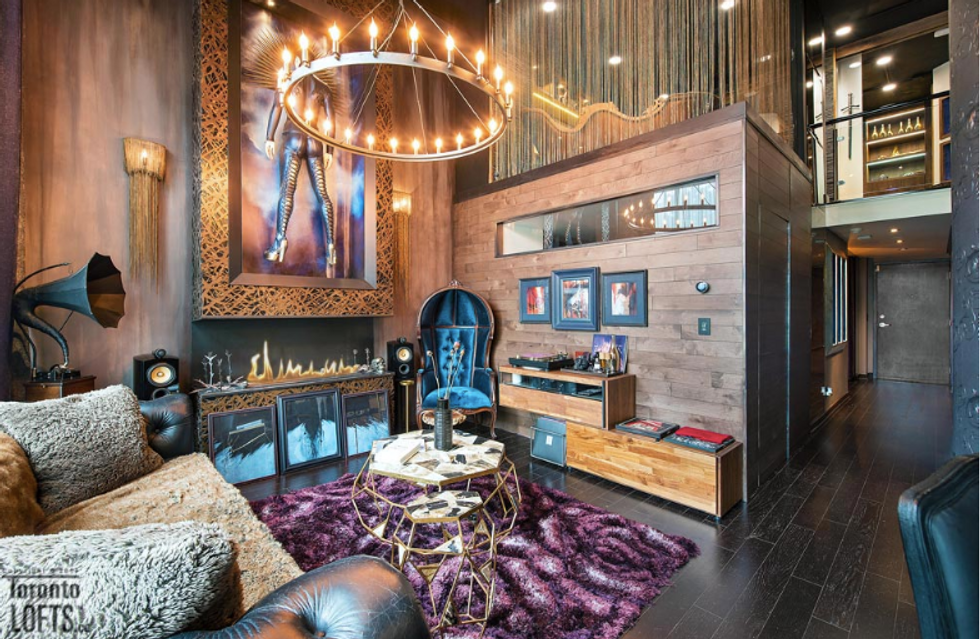 The rest of the downstairs living space has custom upgrades, like built-ins and wood cabinetry, set amongst a few other textures and materials...
No dining room would be complete without a built-in bar and an antler-horned bust statue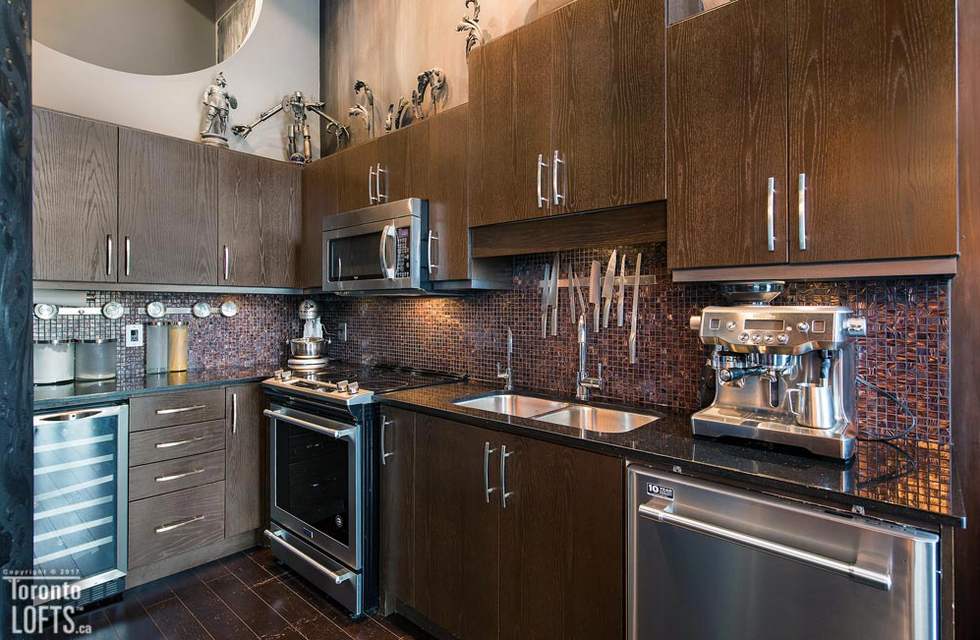 The kitchen is completely upscale with unique backsplash, custom cabinetry, and top-drawer appliances. The knife rack above the sink somehow blends perfectly into the rest of the aesthetic.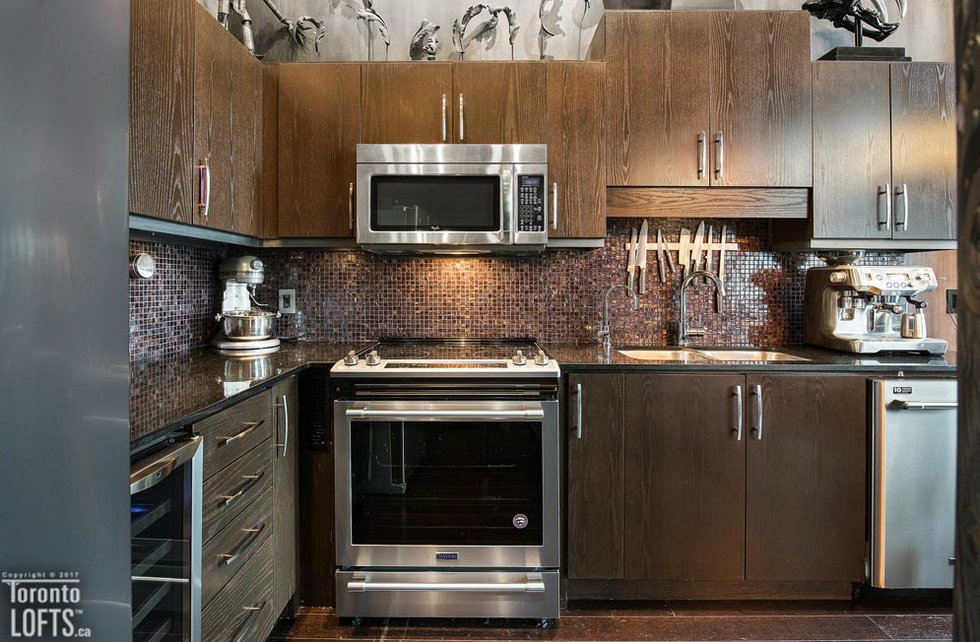 The granite counters and stainless steel appliances pop to make the whole room feel modern and sophisticated.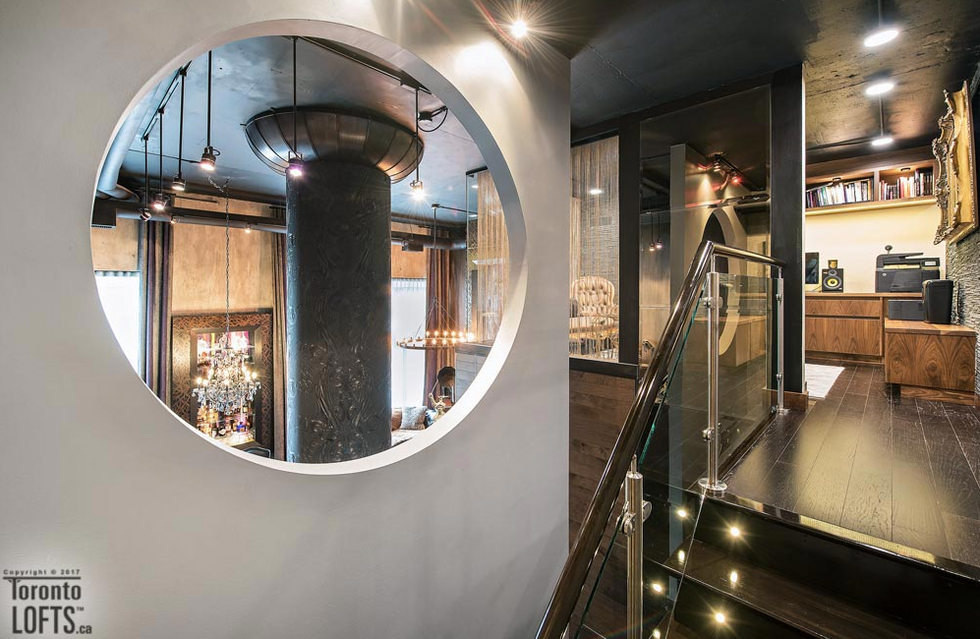 Moving upstairs, the lit staircase is modern while the porthole window is playful.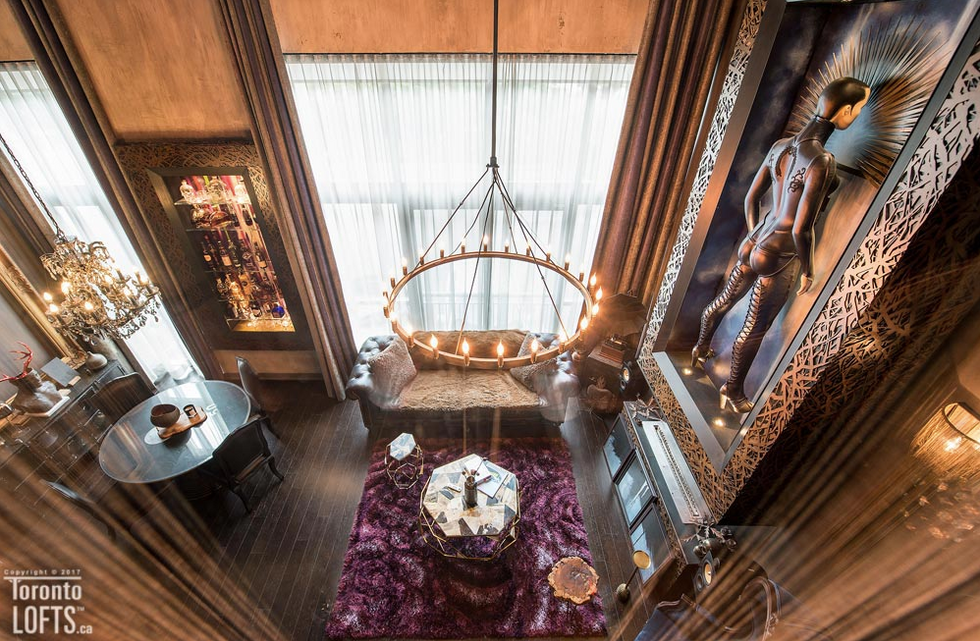 The view from the top of the stairs is another great way to check out the medieval-themed candelabra or shag carpet.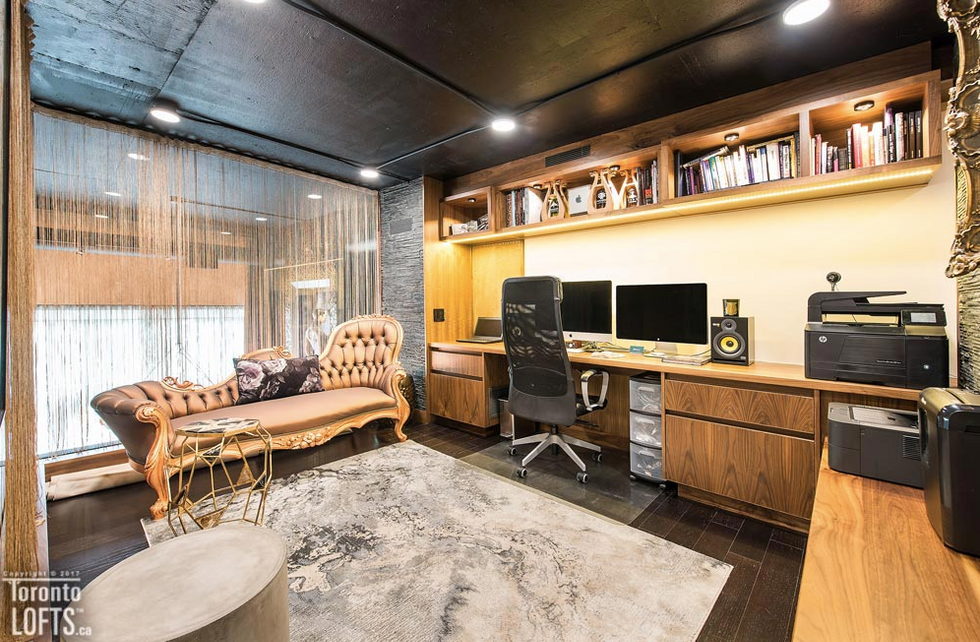 If this office, complete with built-ins, doesn't kick off your creative juices there may be no hope for your career as a horror novelist.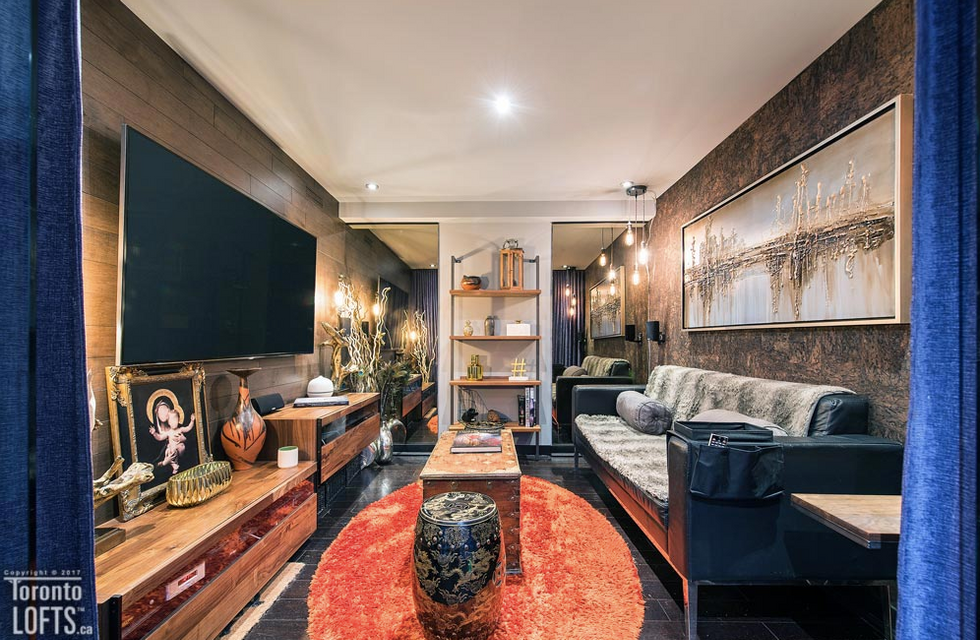 Bring your favourite movies to life in the upstairs media room, the rug really ties the room together, don't you think?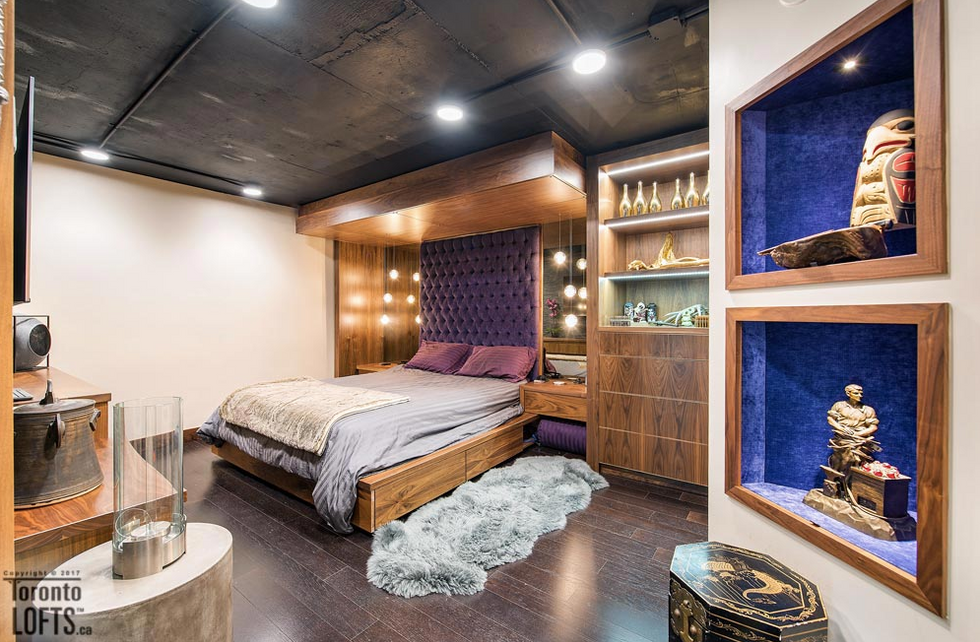 The master bedroom is incredibly functional with a huge built-in storage system, and that purple velvet will almost certainly help you dream of the artist formerly known as Prince.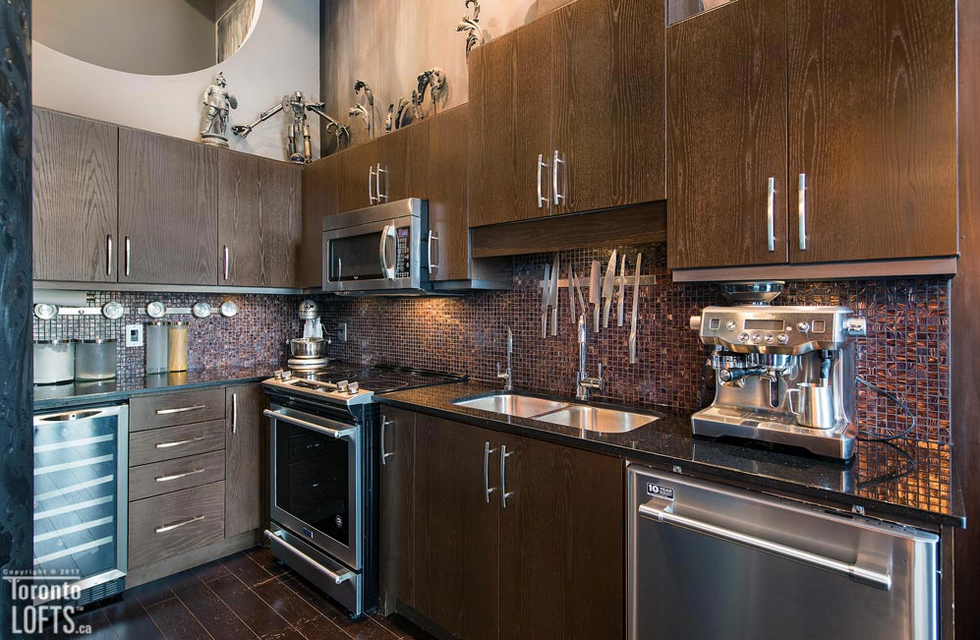 The master bathroom has a gorgeous lit mirror and industrial style sink, with more built-ins throughout.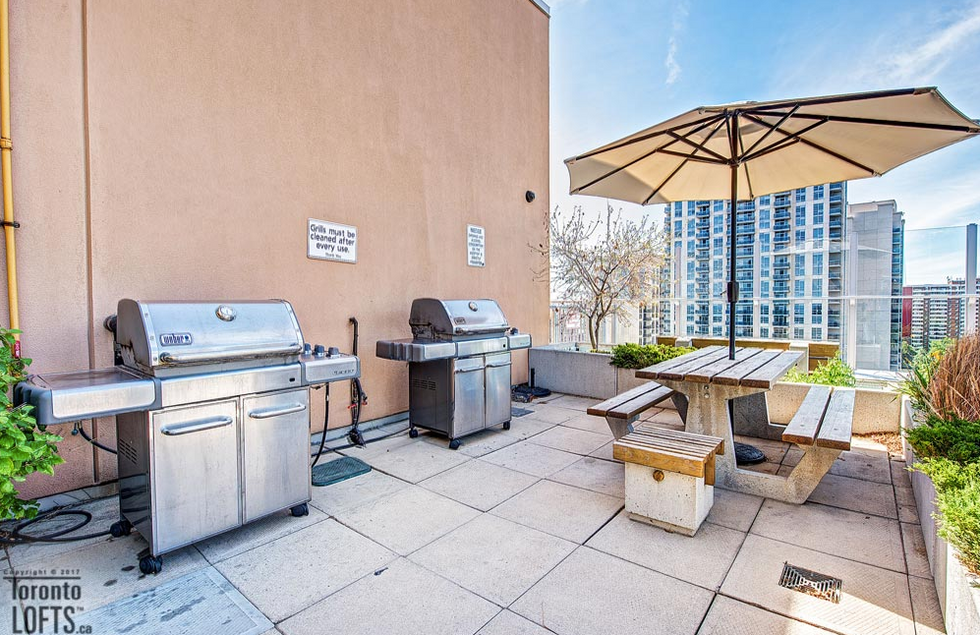 The common space outside is lovely, but somehow missing the charm of the unit itself.
Toronto