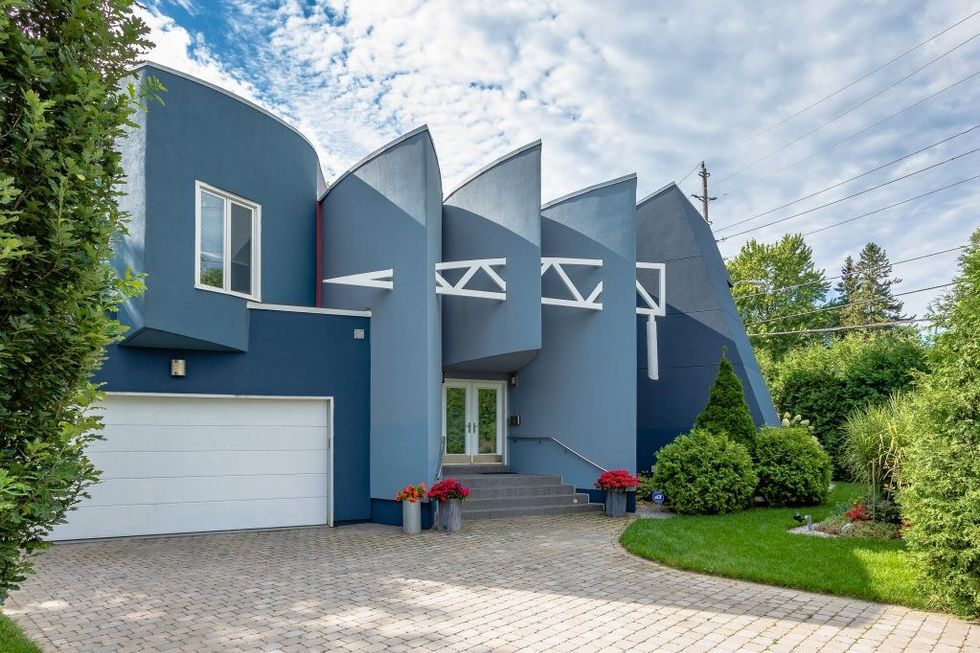 (All photos courtesy of Marco Chiappetta via Sotheby's International Realty Canada)
Over the years we've seen some interesting properties here at Storeys.  From a seductive loft to a lavish boathouse, there's no shortage of quirky Toronto listings. The latest is none other than 1 Bond Ave.
---
The funky property, which was designed by architect Zak Ghanim in the late 90s, went on the market in September. Like most homes, 1 Bond Ave. has changed over the years, going from deep blue and yellow hues to softer shades of blue and white.
Built within the traditional suburban layout in Don Mills, the property definitely stands out, but it doesn't stand alone. A sister site sits just next door. Despite being slightly smaller, 3 Bond Ave is equally an attraction.
With its Disneyland vibes, this house is begging for a new owner that is just as fun and creative as it is.
Take a look inside...
Price: $2, 950, 000Address: 1 Bond Avenue, TorontoBrokerage: Sothebys Realty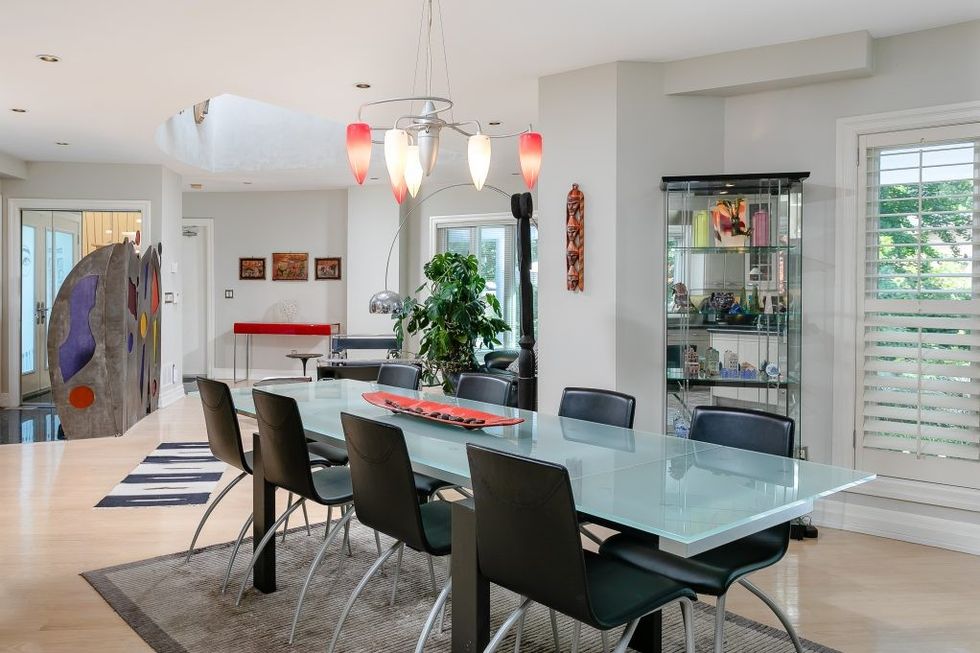 Unlike its exterior, the interior has a relatively simple design. You won't find any slanted floors, but once you open the doors you will be greeted with a step up that takes you right into the living/dining area.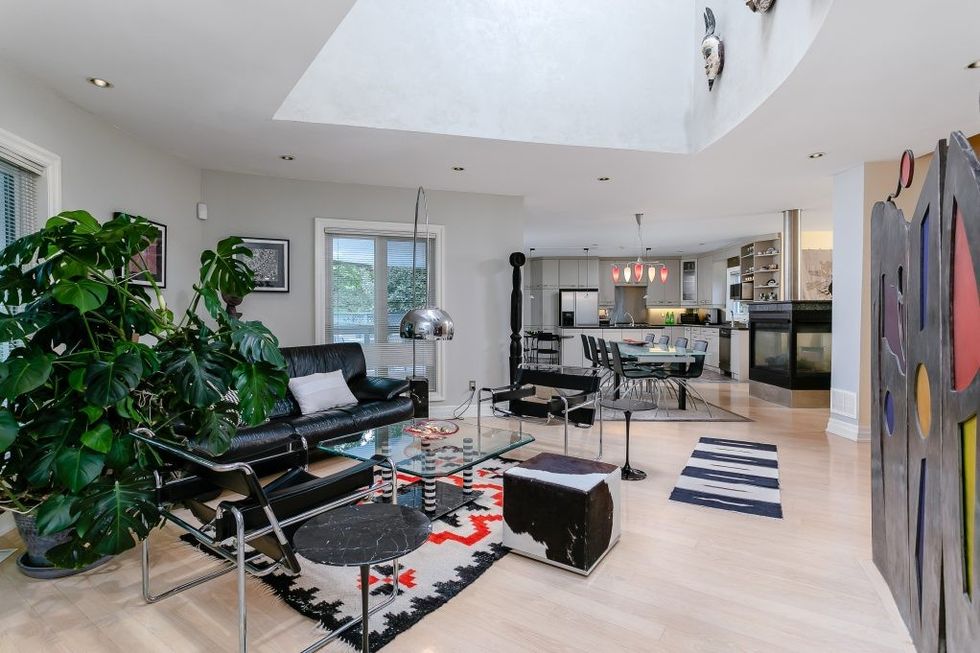 The open concept living space offers clear views from the living room to the kitchen.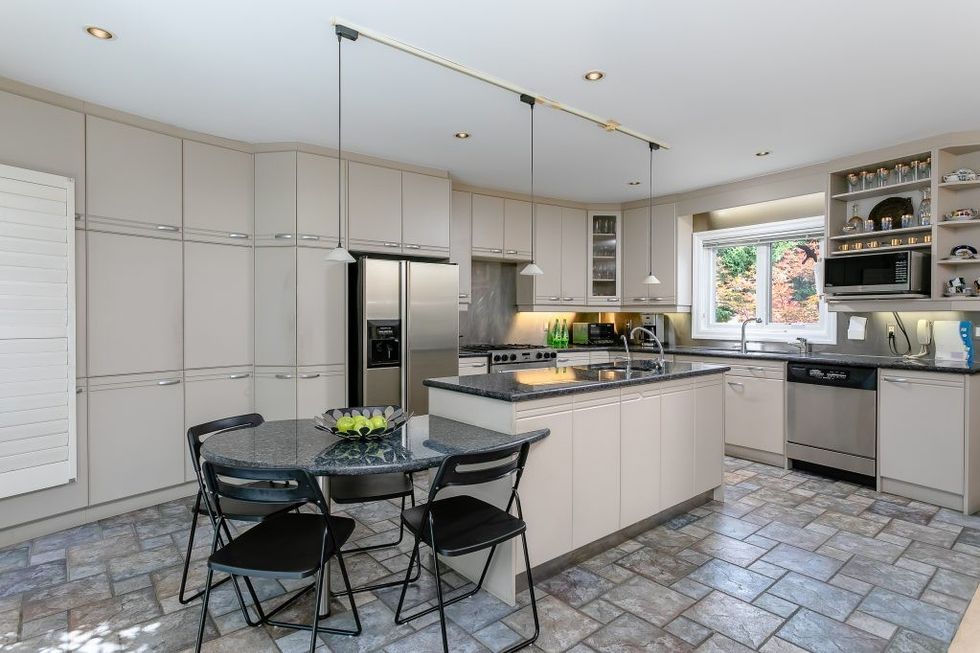 Speaking about the kitchen, this house has two! The upstairs kitchen boasts plenty of storage space, granite counter tops and a dropped island that doubles as a kitchen table.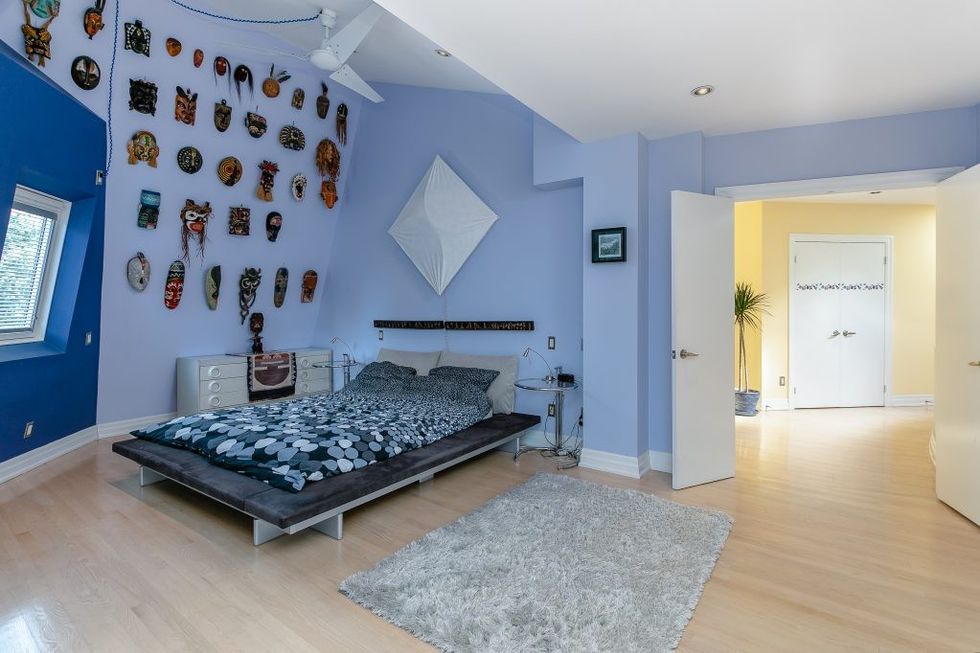 On the second floor is where you find reminders of the home's unique shape. The corbelled walls give each room a unique design that is only amplified with artwork.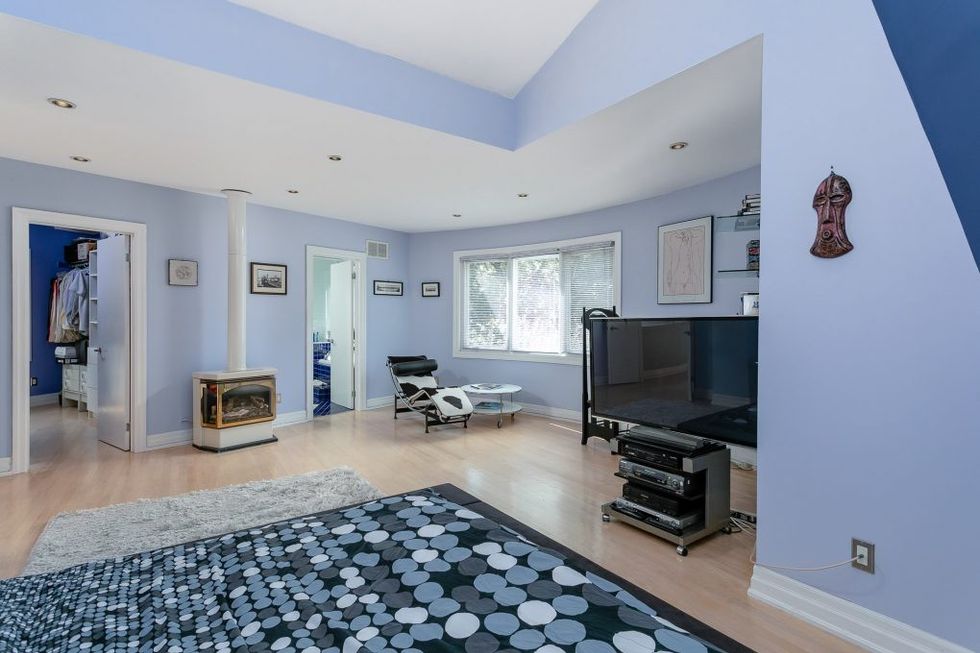 The massive master bedroom has its own fireplace, ensuite bathroom and walk-in closet.
The closet is a bit tight, but still offers plenty of storage.

The master bath, on the other hand, is as spacious as can be. Is that a bidet we see?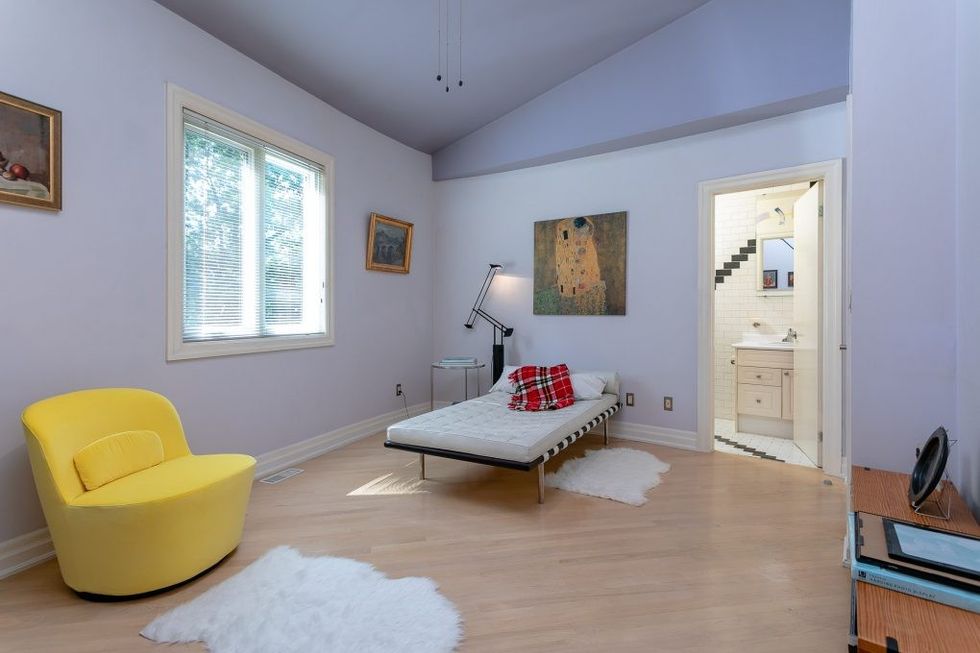 The second upstairs bedroom also comes with its own bathroom, making it the perfect guest room.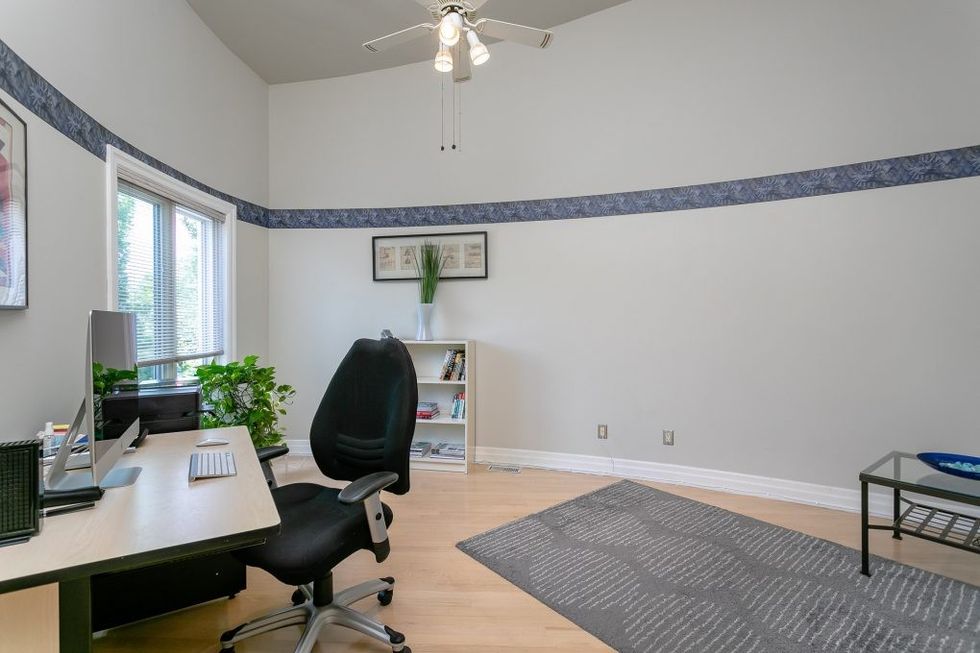 The curved walls re-appear in the third bedroom which has been transformed into a small home office.

Need a little more privacy? Head downstairs to the finished basement.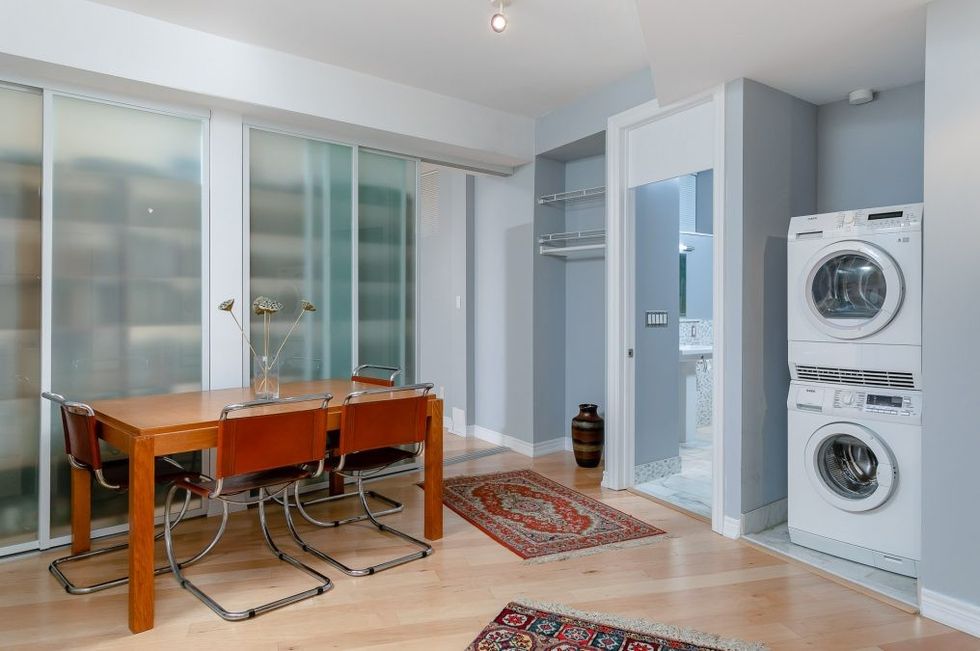 With its private entrance, full kitchen, bathroom and laundry, this basement would make a great income property.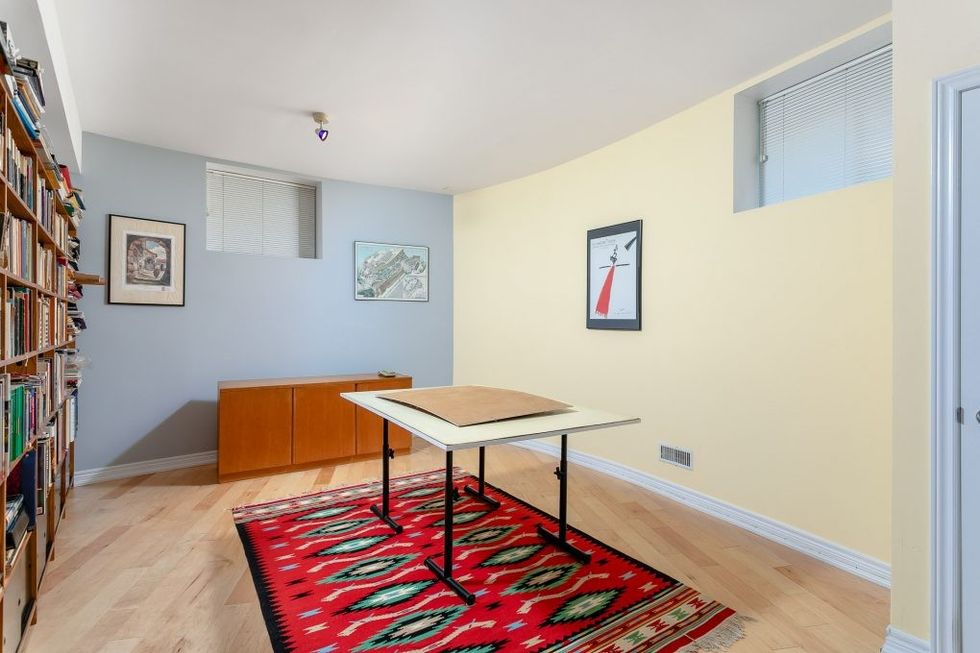 You could even convert this library into a bedroom for tenants.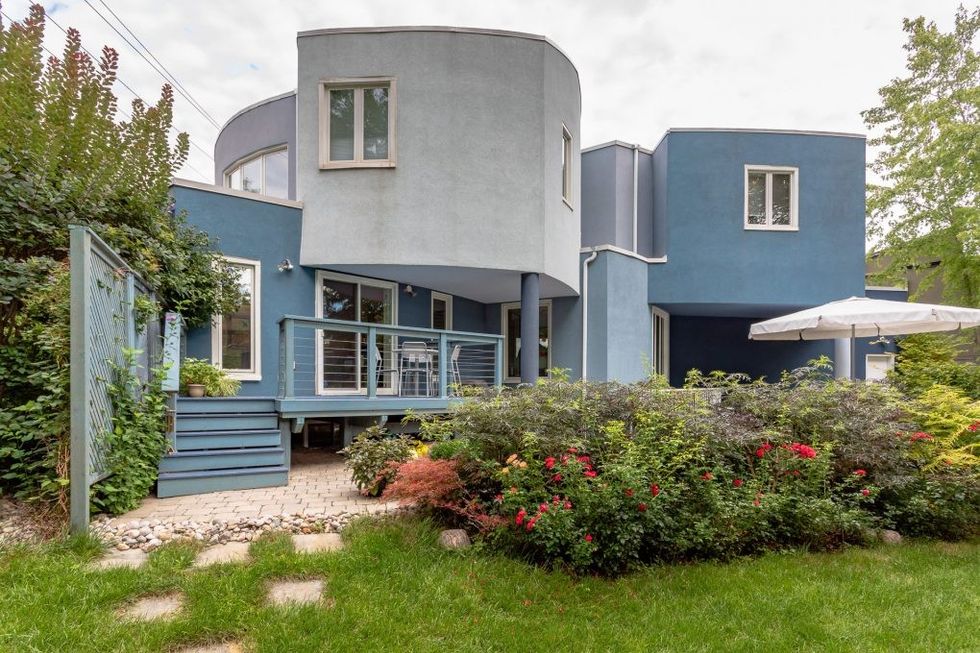 Heading back outside, the lush landscaping offers a little privacy, which is a good thing cause you can almost guarantee people will want to stop by and get a closer look at this home's award-winning architecture and design.
Toronto Condos & Homes