---
Toronto's spring real estate forecast and its spring weather forecast have one thing in common: unpredictability.
As we look ahead to the warmer months, brokers, sellers, buyers, and would-be buyers are sitting in the sidelines, eagerly watching the Greater Toronto Area (GTA) real estate market for new signs of life.
But, if we've learned anything in recent years, it's that the GTA's ever-dramatic housing market is a tricky one to predict. With talks of a looming recession still swirling, a climate of sky-high interest rates, and a stark reality of low home sales, some headlines inevitably warn of doom and gloom on the real estate front as we move into 2023. 
The figures don't lie: GTA home sales were down 44% year-over-year in January and new home sales dropped to a 23-year low the same month. 
But some experts say there's also room for optimism. In their most recent market outlook report, the Toronto Regional Real Estate Board (TRREB) called 2023 "a year of two halves." The 2023 Market Outlook & 2022 Year in Review Report suggests an uptick in GTA real estate activity in the second half of the year, when we'll see an increase in sales activity, heightened competition among buyers, and a renewed upward pressure on home prices. 
"We start the year more or less where we were through the fall and winter of 2022, but I anticipate that, as we move into the second half of the year -- and that can include part of the spring market -- that we'll start to see a greater number of would-be homebuyers moving off the sidelines," TRREB's chief market analyst Jason Mercer tells STOREYS. "If you think of previous interest rate cycles and even the onset of the OSFI stress test a few years ago, it takes about a year or a year and a half for a change in the interest rate environment to have its full impact on the market. People have to pull back and think about how they'll mitigate the impact of higher borrowing costs. They may look at a different priced house or in a different part of the GTA, but -- after a year -- people have made that decision."
So, Mercer says they'll move back into the marketplace -- albeit with a potential re-evaluation of expectations. "All of the other preconditions for housing demand are in place," highlights Mercer. "We have extremely tight market and we're seeing the population grow at a record pace -- people require a place to live."
With that said, there's no denying that this spring's real estate market will look different than it has in recent years, especially in the wake of the GTA's red-hot and record-smashing run that began not long after the term "social distancing" became a common one in our collective vocabularies.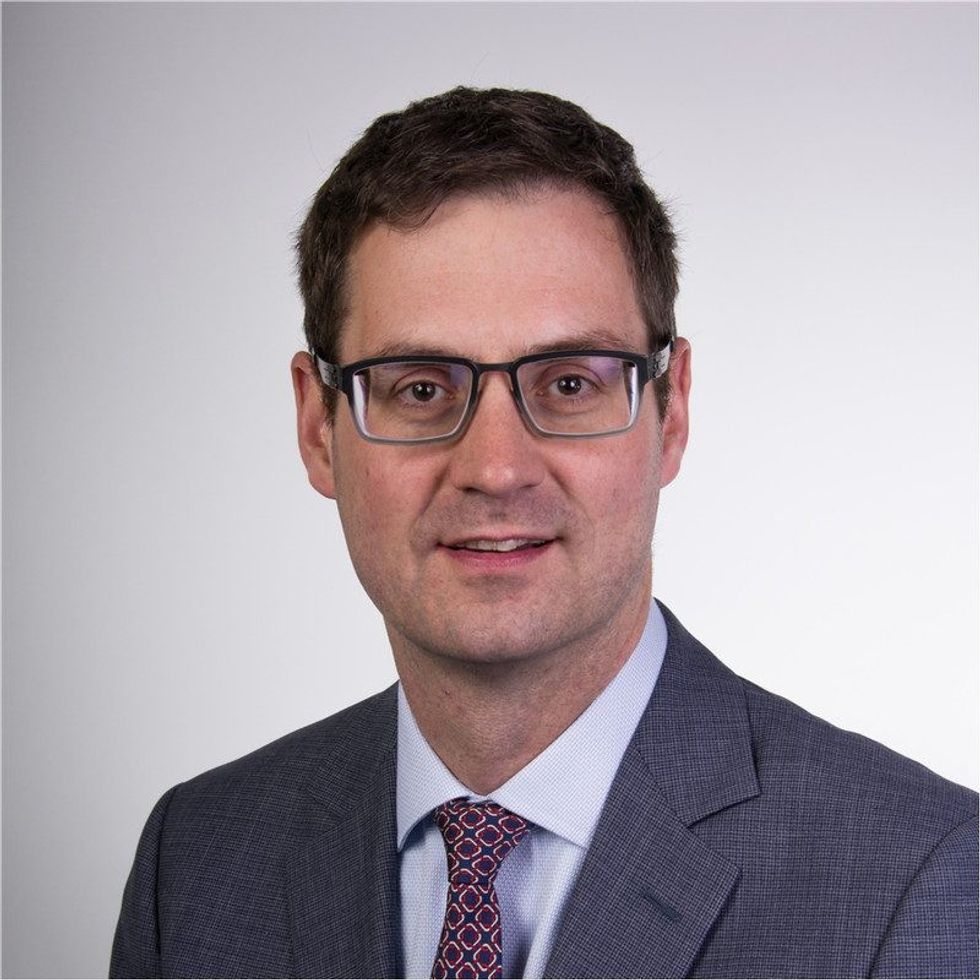 TRREB's Chief Market Analyst Jason Mercer
"Certainly, we had a record-setting year in 2021," acknowledges Mercer. "In 2022, the spring market was anything but a pick-up, because we were seeing the initial impact of higher borrowing costs. I would expect to see more of the seasonal trend this year -- I do expect to see more sales in the spring than we did in January and February -- but sales will definitely be off if you're looking at it from a historical perspective in comparison to 2021 and many years over the past decade or so." 
Certain areas of the GTA may see more action than others, says Mercer. "One thing we noticed in our IPSOS consumer polling was that first-time buyers are going to represent a substantial chunk of intending buyers this year," says Mercer. "If you think about the most popular type of homes for first-time buyers, condo apartments are on top of that list. So, certainly those areas that have a substantial stock of condos may be of interest to this group. Obviously, the City of Toronto has many condo developments, but throughout the GTA, there are also various condo nodes: Mississauga City Centre, Vaughan Metropolitan Centre, etc." 
Mercer points out that the focus has, understandably, been on the demand side of the market -- a by-product of the interest rate hikes -- but that the GTA has also not seen a lot of movement on the supply front. 
"So, for the medium to long-term, this is still a major issue for the GTA," he says. "If we're seeing record levels of immigration, and a lot of those people are choosing to move into the GTA and Greater Golden Horseshoe, so we need to provide enough housing in both the rental and the ownership market. In both cases, over the past decade, we've seen competition among people who need housing. So, just because we've seen a slowdown in the ownership market due to higher borrowing costs, it doesn't mean that we take our foot off the gas when it comes to getting more supply online. All levels of government have committed to addressing the supply crisis and we need to continue this."
Despite the record-low sales that have inevitably kept some realtors up at night, some industry insiders point to a relentless lack of inventory as a driver to keep the market competitive in the months ahead. Earlier this month, John Pasalis, President of Realosophy Realty, highlighted that low-rise inventory had fallen below two months in the GTA, while condos fell below three months of inventory. According to Pasalis at the time, these could be signs of a market that is gradually heating up. 
Of course, low housing inventory usually means that buyers will typically pay more for homes because the demand for the limited number on the market tends to be higher. Pasalis was quick to tell STOREYS that he's not suggesting the market is remotely close to being as competitive as it was last year, just that it's more competitive than it was in the fall.
GTA-based realtor Davelle Morrison can confirm that there's definitely competition in the market. "Surprisingly, I'm seeing a lot of bidding wars," Morrison tells STOREYS. "Last night, my clients were offering on a townhouse in North York and it had 19 offers on it. We thought they'd get it for sure -- especially because it was only two bedrooms -- but they lost out. They were only the second highest offer."
When we spoke, Morrison said she was about to show a condo downtown earlier in the day, but got an email from the realtor saying they'd just received a registered offer.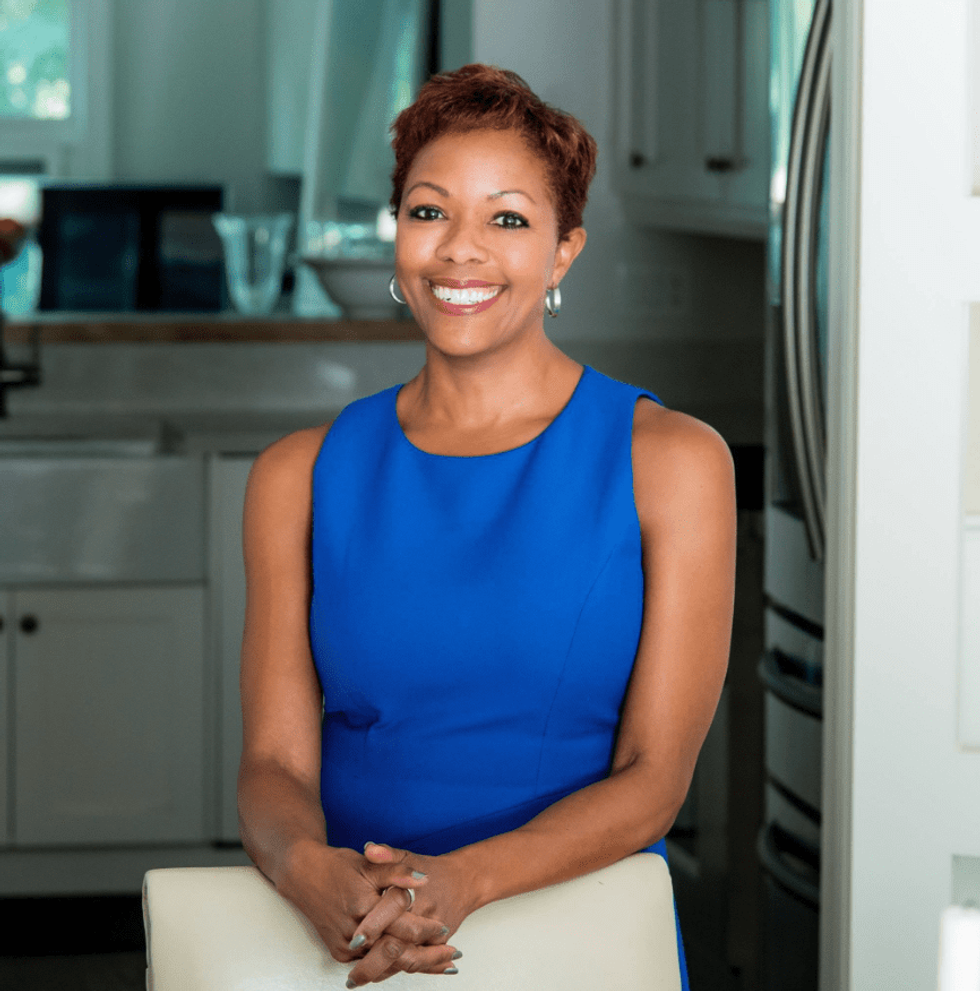 Realtor Davelle Morrison
"So, I feel that things are picking up right now on the listing side as well as on the buying side," says Morrison of what she's currently seeing in the market. But she isn't convinced this trend will continue into the warmer months. "People always seem to hold out for the spring market, thinking it's the right time to list a house," she says. "I would disagree, because that's when you could see a bit of a slowdown because we're going to have more supply -- which is what everyone's been looking for -- but I think that supply might be enough to satisfy the few buyers who are out there looking right now. So, while there are lots of bidding wars right now, I'm not sure that same condition is going to happen in April or May."
People will list their houses, says Morrison, but buyers likely won't have to deal with the bidding wars they're fighting off right now. "I'm crossing my fingers and hoping the Bank of Canada keeps its promise to pause rates," says Davelle of the impact of interest rates on the spring market. The Bank of Canada recently signalled that is would finally pause its perpetual rate hikes. 
"I think my greatest concern is the rules that OFSI may come out with," says Morrison of potentially stricter stress tests by the Office of the Superintendent of Financial Institutions (OSFI). "In January, they came out to say they'd be doing some consultations -- which would end around the middle of April -- and these consultations would tighten up the mortgage requirements. I don't know exactly what's going to happen, but I feel by the end of the year -- maybe it's summer or fall -- I feel that there will be some tightening, which will make it that much harder for buyers to enter the market and impact sellers trying to sell."
On that note, she advises sellers that now isn't the time to wait when it comes to listing their properties. "You'll most likely get less the longer you wait," she says. "There's a lot of mixed messages in the market right now. You have the stats of slumping sales and prices but, on the same note, you've got bidding wars. I would say that the housing market is a lot stronger than the condo market right now. Condos do seem to be sitting on the market a lot longer, whereas there's more activity with houses."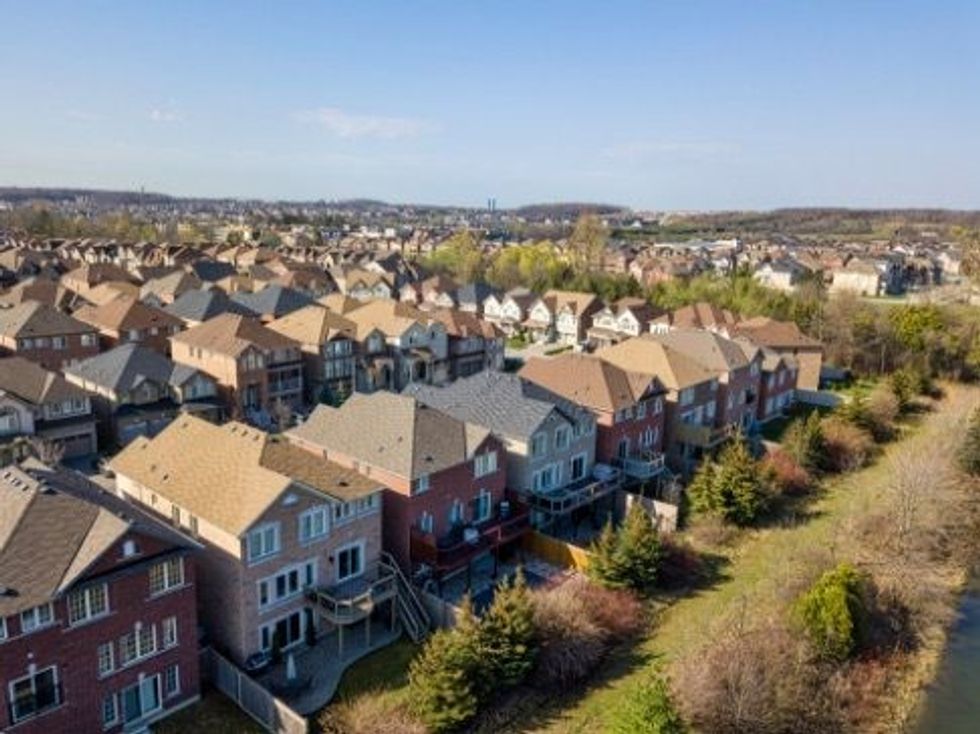 Richmond Hill, Ontario
Toronto-based mortgage broker and real estate commentator Ron Butler notes that there was a "tiny burst of activity" starting immediately in the new year, with both inquiries and approvals up. "But that seems to be petering out in the past 10 to 12 days," he says. "Of course, there is a direct correlation between mortgage rates and sales activity. What we experienced in December and January was reductions in fixed-rate mortgage rates -- the two-year, three-year, and five-year options went down. Obviously, variable went up because it's always going up. We saw as low 4.24 five-year fixed. That doesn't seem very low considering it was 1.99 a year and a bit ago, but it's still a lot better than 5.29. We saw a three-year fixed at 4.68 and it started to create a tiny bit of affordability when the rates were that low."
Butler is quick to point out that "low" is relative. "'Low' is just a function of not being in the fives -- not having a rate that starts with a five," he says. However, Butler says that rates have shot back up in the past two weeks. "The three-year rates have gone up 80 basis points; the five-year has gone up 70 basis points; with the exception of the CMHC five-year fixed, we're going to be seeing every rate in the five percent range again this week," he says. "So, that's a major and meaningful change when it comes to affordability."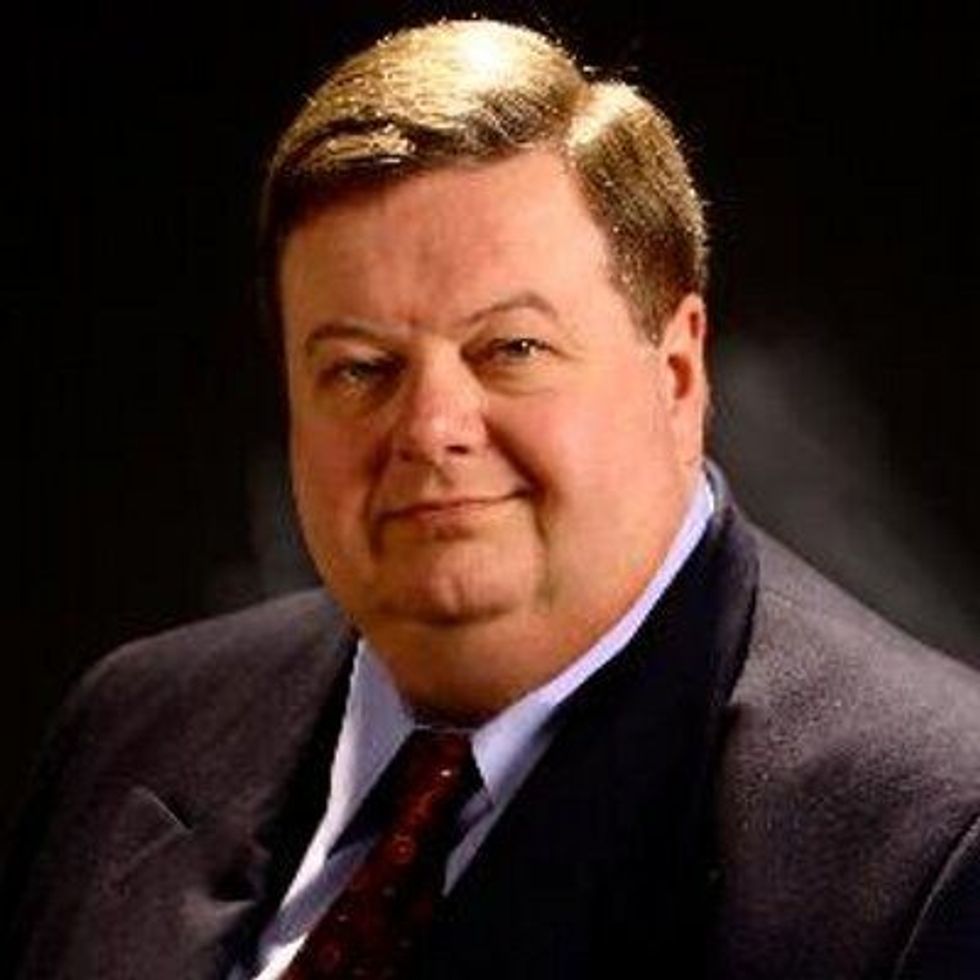 Mortgage Broker Ron Butler
Butler says that, if this trend continues, the outlook for the spring market isn't going to be great. "It won't be too springy," he says. "It's as simple as that." He says that nearly half of all GTA listings are terminated.
"We have a group of people who may want to sell, but want to explore just how much their house is going to get," says Butler. "So, they try. But we see many listings terminated when they discover nobody will pay the price and they withdraw the listing. Then, there's definitely people who are interested in buying. We see that when a property is listed that it's designed for multiple bidding situations. People are expecting to list their house at $699K and sell it for $899K. So, you end up with 25 people coming to see the house because they think there's a chance that it could sell for the low price. That shows there's people interested in buying their first home."
Conversely, he says the market doesn't see similar activity in the $2M+ market. "First-time homebuyers create the bottom of the pyramid of real estate; says Butler. "If they find it's not affordable, there just won't be that much action. It's very strange but it's true that a mortgage that starts with a four is just much more interesting than a mortgage that starts with a five. If the fixed rate mortgage environment continues upward, it will be a very quiet spring."
Butler calls the current interest rate climate "slightly chaotic" and highlights Canada's susceptibility to the market in the United States (US). 

"The Bank of Canada is committed to a pause in increasing the prime rate; there will be no rate hike in March," says Butler. "But there's pressure south of the border because the Federal Reserve has become much more hawkish in the last two weeks. There have been big job reports in the US, their inflation isn't falling as fast as ours, and there may be continuous small increases there. There may be quarter percent increases next month, the following month, and maybe even again in the summer -- and that impacts Canada. Eventually, if they continue to raise their federal funds rate, that will result in pressure here to increase rates -- both fixed and variable."
So, we have to watch job creation numbers and inflation both in the US and in Canada, says Butler. "In some ways, the US situation is going to start to control the Canadian situation," he says.
In the meantime, while those April showers may be so close we can almost feel them, whether the spring breathes new life into the GTA real estate market is still up in the (hopefully warming) air.
Real Estate News