---
In news that undoubtedly adds insult to injury to the ears of Ontario's first-time home-hunters, multi-property purchasers have become the largest segment of homebuyers in the province.  
And it appears they're pricing would-be first-time homebuyers out of the market. 
Teranet's Quarterly Market Insight Report shows that more than 25% of real estate transactions between January and August 2021 were made by multi-property owners, with purchases climbing steadily in this segment. The data paints a different picture than just 10 years ago, when multi-property purchasers comprised the smallest percentage of real estate transactions. 
Meanwhile, first-time buyers represent 22% of home purchases between January and August 2021.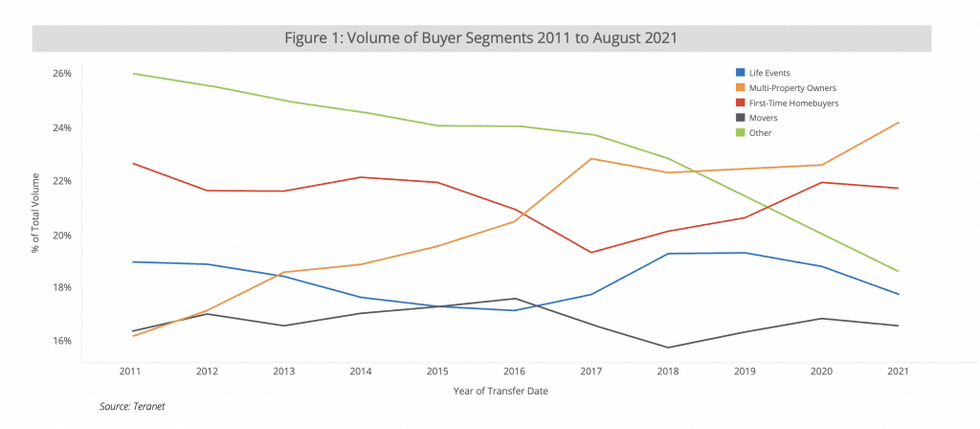 The report classifies multi-property owners as buyers who, at the time of the purchase, also own other properties in Ontario. The properties purchased by this group of buyers could represent a principal residence, an investment property, or a recreation property.
With that said, it's important to note that multi-property buyers aren't all investors and speculators looking to turn around profits or hike rents on their investment units. This demographic also includes purchasers of cottages and other vacation homes, as well as people who may have purchased property for their children near post-secondary institutions or in cities for other family members. 
Tellingly, Waterloo -- a university town -- saw a steep increase in multi-property purchasers since 2016, according to the Teranet report.
"Many purchasers are investing in property for their family members; not for financial gain," confirms Mark Cohen, founding partner of The Condo Store Realty Inc. "They are not all investors looking to to flip or sell it, or to rent it and hold it; it's more for family members who are here or are going to come here, or parents who are buying for their kids."
But multi-property owners generally get a bad rap, often labelled under the general category of money-hungry "investors." And, undoubtedly, some of them are. Fingers point to multi-property purchasers who are purely in the market for financial gain, blaming them for pricing out first-time Ontario homebuyers in already expensive cities. And it's a fair concern.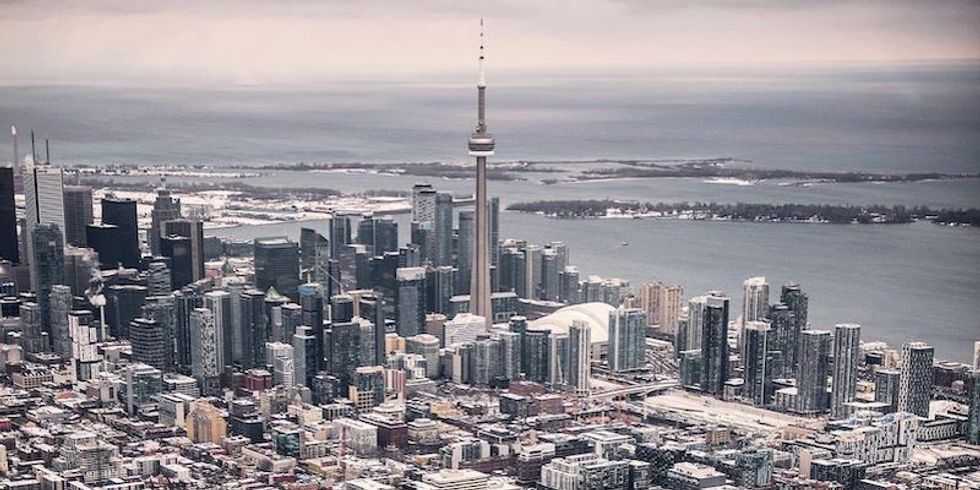 '@iflygta/Instagram
As Cohen highlights, the reality is that the condo business lends itself to the investor; "they are part of the game," he says. Frankly, many shiny new buildings wouldn't materialize without them. 
"With future builds, many first-time homebuyers don't necessarily have the deposits and down payment to purchase, and therefore aren't as big a target for developers because they don't have the cash needed to get their projects financed and built," says Cohen. 
"As a new home condo specialist, I have always sold the future. When you're selling futures, you're selling wants, not needs. This opens the door for people to invest in something. When the time is right, they may sell to someone who is buying a need. Sometimes, when people are buying a need, they will pay more. It's natural to assume you'll have people who will buy purely for investment to capitalize on an endlessly rising market."
RELATED: Multiple Home Ownership in Toronto and Vancouver Continues to Widen Wealth Gap
So, while he points to the prevalence of homes purchased for family members and vacation properties, Cohen admits there are some multi-home purchasers driven solely by dollars. "There is an opportunity to capitalize on the system in an endlessly rising market because young people can't afford to buy and older people don't want to buy anything without seeing it," says Cohen. "So, they capitalize on the hesitant buying patterns of young people and the Baby Boomer downsizers."
But, in doing so, investors are driving up home prices and gobbling up an already relentlessly tight supply -- especially in cities like Toronto.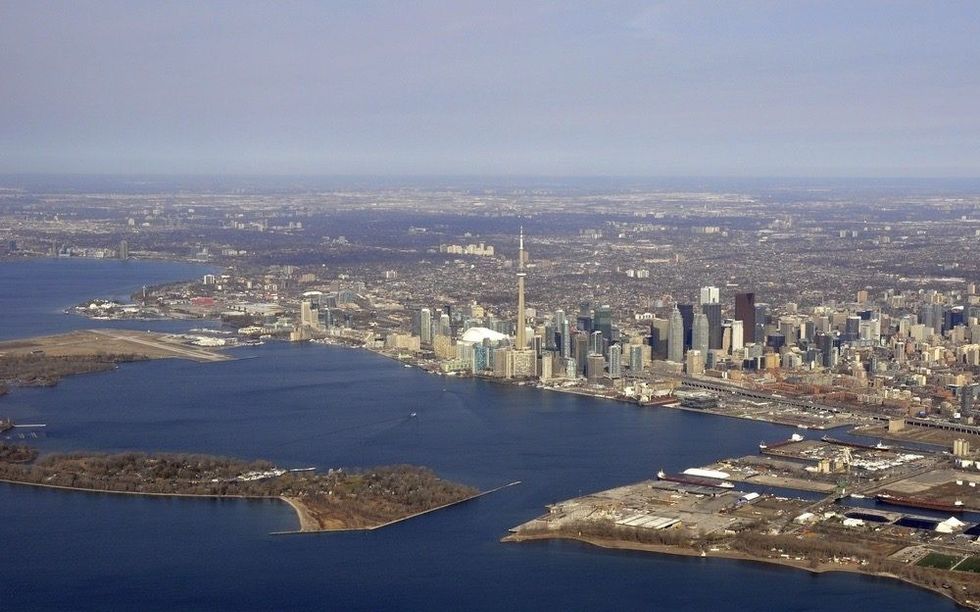 aerial City view of downtown Toronto with the greater Toronto area in the background
"A greater share of investors generally makes the market more competitive for buyers and pushes prices up faster than fundamentals would otherwise support," says Shaun Hildebrand, president at Urbanation Inc. "In most cases when investors buy, they are adding to their portfolios, which raises overall demand without a simultaneous offsetting increase in supply that would occur if a homeowner would move up in the market, for instance. The investor purchased unit may ultimately add to rental supply or will be resold at some point in the future, but also contributes to declining ownership inventory in the current market."

The concern of investors representing the largest share of homebuyers in Ontario is that it can exacerbate a market already tight on resale supply and create unrealistic expectations for future price growth, which can cause the market to overshoot, says Hildebrand. 
"To be fair, however, investors buying pre-construction units is the main reason we are seeing the record amount of new condo development underway in the GTA," says Hildebrand. "So they do ultimately help create new supply down the road, but in the interim, they can also contribute to market mania and push prices up faster and higher than they should."
In his address to the Bank of Canada earlier this week, Ontario Securities Commission Deputy Governor Paul Beaudry also acknowledged that a rising increase of investors likely contributed to the rapid price increases the province saw earlier this year. And these relentlessly high prices have countless would-be Ontario homebuyers downright defeated. 
The prospect of homeownership has become a pipedream for many young Ontario residents -- even those in high-paying professions -- especially in the Greater Toronto Area (GTA), where the average selling price of a home is now $1,155,345. This figure marks a 19.3% year-over-year increase. 

As the Teranet report highlights, first-time homebuyers have consistently been a strong buyer segment, however, that segment saw a slight dip in relative share of transactions beginning in 2016 – the year the mortgage stress test was first introduced. 
Given how out of whack GTA home prices have become relative to incomes, this is not surprising. For those who don't have access to the bank of parents -- and their six-figure down payment "gifts" -- it will take nearly 30 years to save for a down payment on a Toronto house even if you make $200K annually. Gulp.

In his address, Beaudry said that Ontario's sky-high housing prices could "expose the market to a higher chance of a correction. And, if one occurs, the damage can spread far beyond the investors."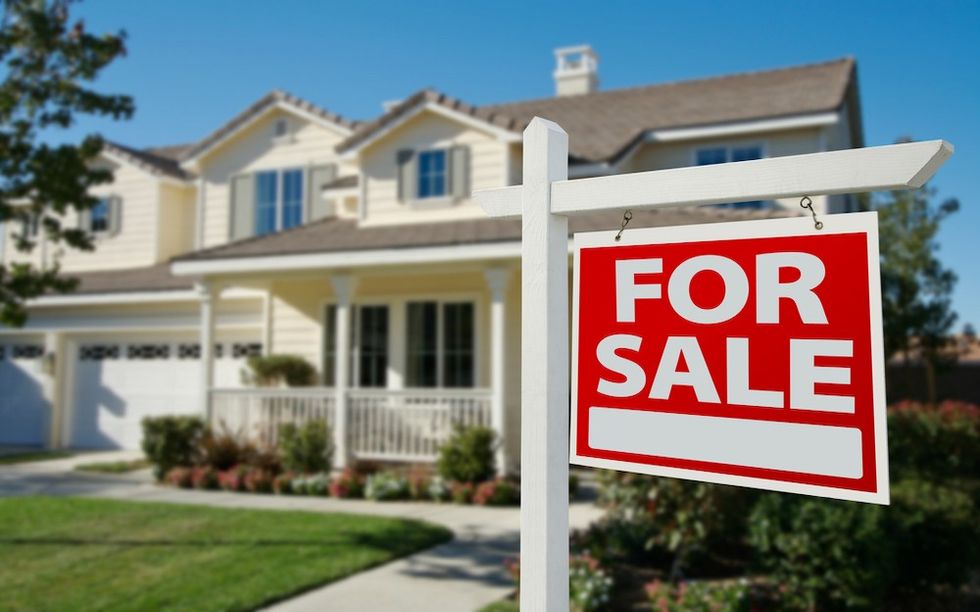 Shutterstock
To some, investors actually represent a small part of the housing affordability problem and have become scapegoats for the mess of a market we've found ourselves in. 
"I think investors are being used as scapegoats in the same way that foreign buyers, vacant home owners, and money launderers have been used in the past. Next month, it will be someone else," says Toronto-based realtor Davelle Morrison. 
READ: Nearly $30 Billion in GTA Housing Linked to Money Laundering
"If we want to look at why real estate prices are so high and we are serious about creating affordable housing then perhaps we should look at the high development charges, education and park levies on each pre-construction condo made. Currently a $600K condo in Toronto would have approximately $120K in development charges, levies, and taxes to the government. What if that same condo cost a consumer $480K? Wouldn't that be more affordable?," she continues. 
Undoubtedly, there are more factors at play that contributed to Ontario's housing crisis than an influx of investors. 
"When what's happening in the market is not easily understood or viewed as irrational, investors are often assigned the blame," says Hildebrand. "It's easy to pass off rapid price increases as speculative investment behaviour, but fear of missing out amongst the rest of the 75% of buyers can be a bigger driver. Investors do help fuel this environment, but in combination with a host of other factors, including interest rates, access to credit, population growth relative to housing development, the economy, etc."
Morrison points to inadequacies in Ontario's rental market and how investors actually help combat this. "Governments have not been adding enough rental housing over the last 15+ years so investors have been filling the gap," she says. "Yes there are domestic investors that own many of the units in condos building. They rent those units out and provide an opportunity for tenants to live. Tenants who would not be able to afford to purchase a place. Not everyone wants to own. Some people would prefer to rent."
In the eyes of experts, the (not-so-simple) solution comes down to supply. 
"We are refusing to look at increasing supply as the root cause of the high prices and until we do that, we will always have high real estate prices," says Morrison. "Unfortunately, all we are doing now is scapegoating and shifting the blame, which doesn't help anyone to find a more affordable home."
The good news is that -- regardless of their stance on investors as culprits or scapegoats -- experts agree that investor activity on Ontario's housing market should cool in the not-too-distant future.
"Most investors will only purchase a place if it cash flows positive or neutral, which means they can't bid up home prices too high," says Morrison. "Saying that investors are driving up the prices is a false narrative. They simply couldn't afford to buy a $1.2 mill or higher house and make money on it. Those properties are left to end users."
In the absence of deals, says Cohen, profit-driven investors will move away from a mentality that you need to buy everything you can get your hands on haphazardly. "Pricing in itself is going to deter some of the investors from continuing to jump in. We're in year 23 of a seven-year cycle and although there's no sense of relief in sight, investors are buying in a mature time in a strong market," he says. 
In  addition to pricing, Cohen points to capital gains tax as a potential deterrent for investors. Though the prevalence of multi-home purchasers may not rapidly grow, he says, it's unlikely that the complexion of the buying group is going to change any time soon. 
"The current investor share of the market didn't happen overnight, it's been trending higher for many years and has reached a critical mass to self-sustain," says Hildebrand. "As long as credit remains accommodative, investors can refinance and continue purchasing. I think investment demand is going to naturally taper off on its own as interest rates begin to rise, prices begin to level out, and holding costs versus rental income fall to a level that no longer make good economic sense. This should happen at some point in 2022."
Of course, 'should happen' and the Toronto real estate market haven't always seen eye to eye.
Real Estate News