Good Bones is an on-going renovation series, catch up on Weeks 1+2 here, Weeks 3+4 here, Weeks 5+6 here, Weeks 7+8 here, Weeks 9+10 here, Weeks 11+12 here, Weeks 13+14 here, and Weeks 15+16 here.
---
New skylights have opened beautiful new windows to the outside world for our third floor. The natural daylight and views are a total game changer for the feel and usability of the space. It's the first finished piece of our renovation we get to celebrate, finally -- and what a piece it is!
Weeks 17+18
Wins
New Roof and Skylights
Despite the veritable monsoons we've been experiencing this summer, our roofers managed to slot in enough time to redo the shingles and waterproof underlayment for our aging roof, and install two new skylights that completely change the look, feel, and usability of our third floor.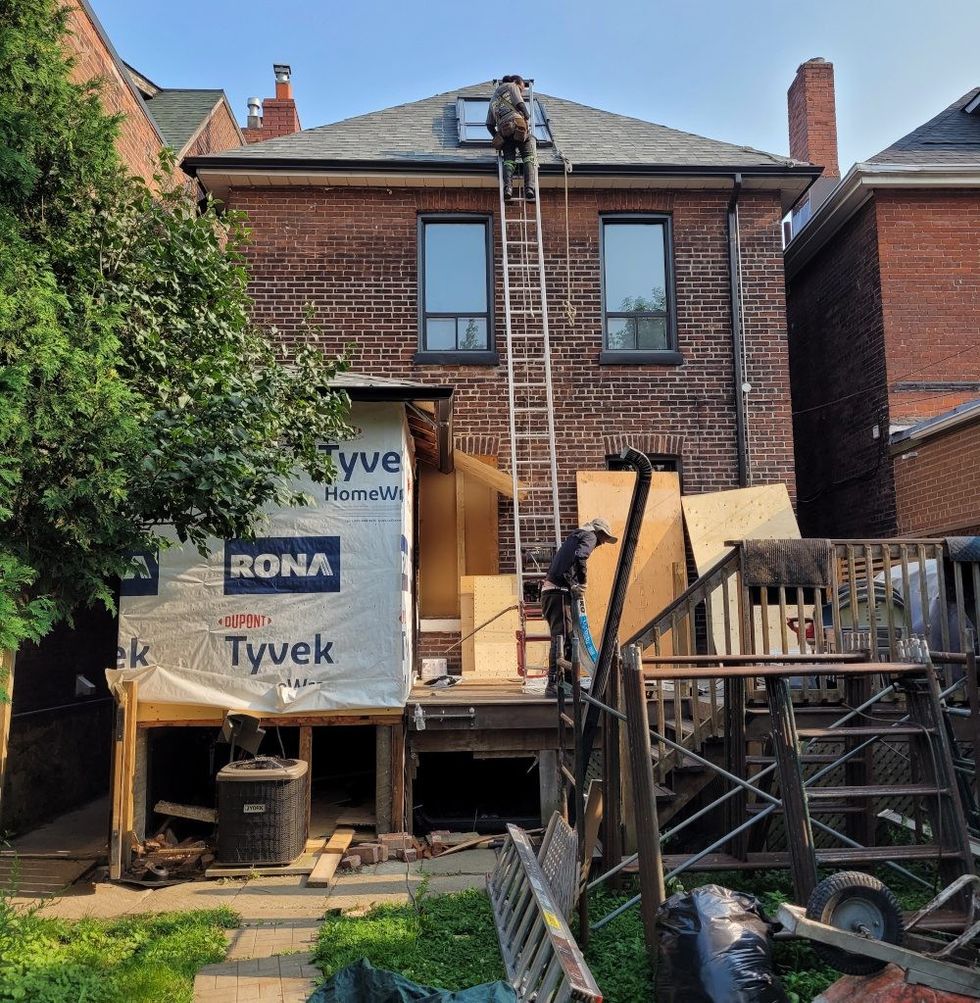 Installing a new roof and skylights
One skylight now floods the stairway with natural light which reaches all the way down to the second floor landing. The other folds open into a balcony overlooking our back garden from which we can see across the rooftops and the trees of the neighbourhood. It's the perfect spot to enjoy a glass of wine and the sunset.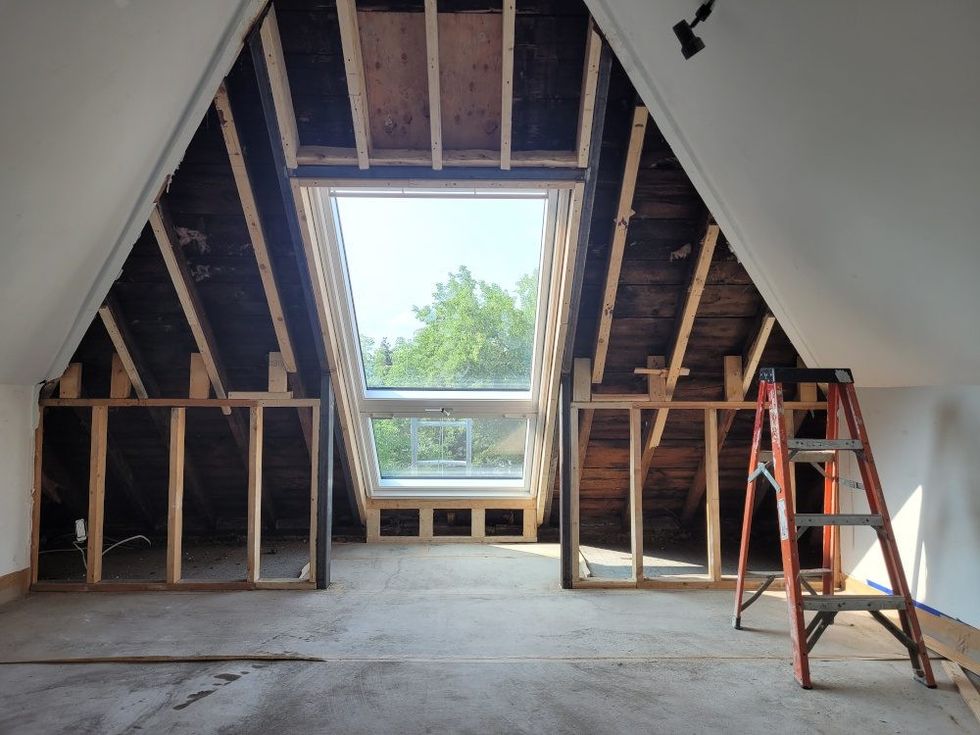 Lighting Ordered
We got to do a fun bit of lighting shopping at Restoration Hardware ahead of schedule this week as the electrician needs the specifications of our fixtures in order to install the electrical boxes in the right places (kind of important!). We've picked bedroom and bathroom sconces to suit our contemporary-traditional aesthetic, a gallery-style light to illuminate a large painting over the sofa in the living room, and outdoor lights for a bit of ambience on the porch and deck.
Doors and Millwork on the Way
It's been a downright hectic couple of weeks of measuring, re-measuring, and designing custom doors and millwork from Brenlo. They'll make an exact replica of our 120-year-old baseboards to finish off the trim in the new bathrooms and third floor. The doors will comprise a solid poplar frame with MDF inset panels to provide the best combination of weight, durability and flexibility so they don't warp over time. I'm just glad I'm not the one tasked with the job of fitting new, nicely squared doors into old wonky frames…!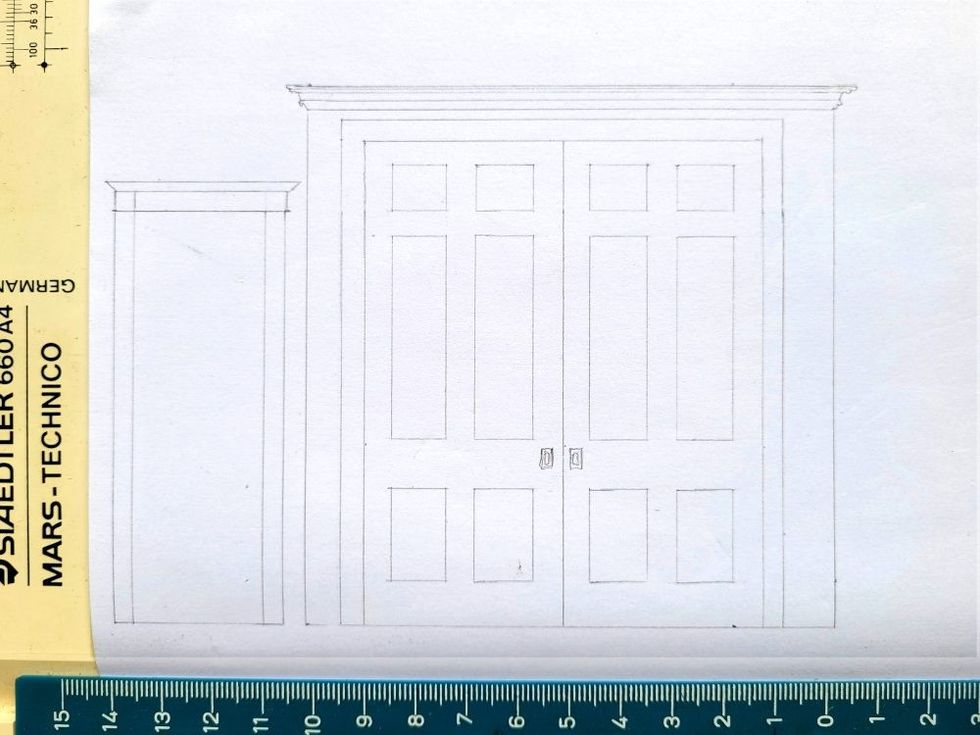 My design for the master bedroom closet doors
Losses
Plumber Fired
After a long and arduous series of mistakes, excuses, and delays, our contractor had to fire our plumber. This means we'll need to re-negotiate a quote, sign a new contract with a new plumber, and re-do our wishlist and walkthrough halfway through the completion of the plumbing work.
No Gas Fireplace
After extensive research we've determined that it's probably going to be prohibitively expensive to install a gas fireplace in the basement as we'd planned. It's a major blow to our vision for our main living space. Building code prevents us from venting directly out the wall which means we'd have to vent all the way up through a 120-year-old leaking chimney. With all the other cost overruns on the project so far we simply can't afford to make this work. We will have to settle for the nicest looking electric fireplace we can find instead.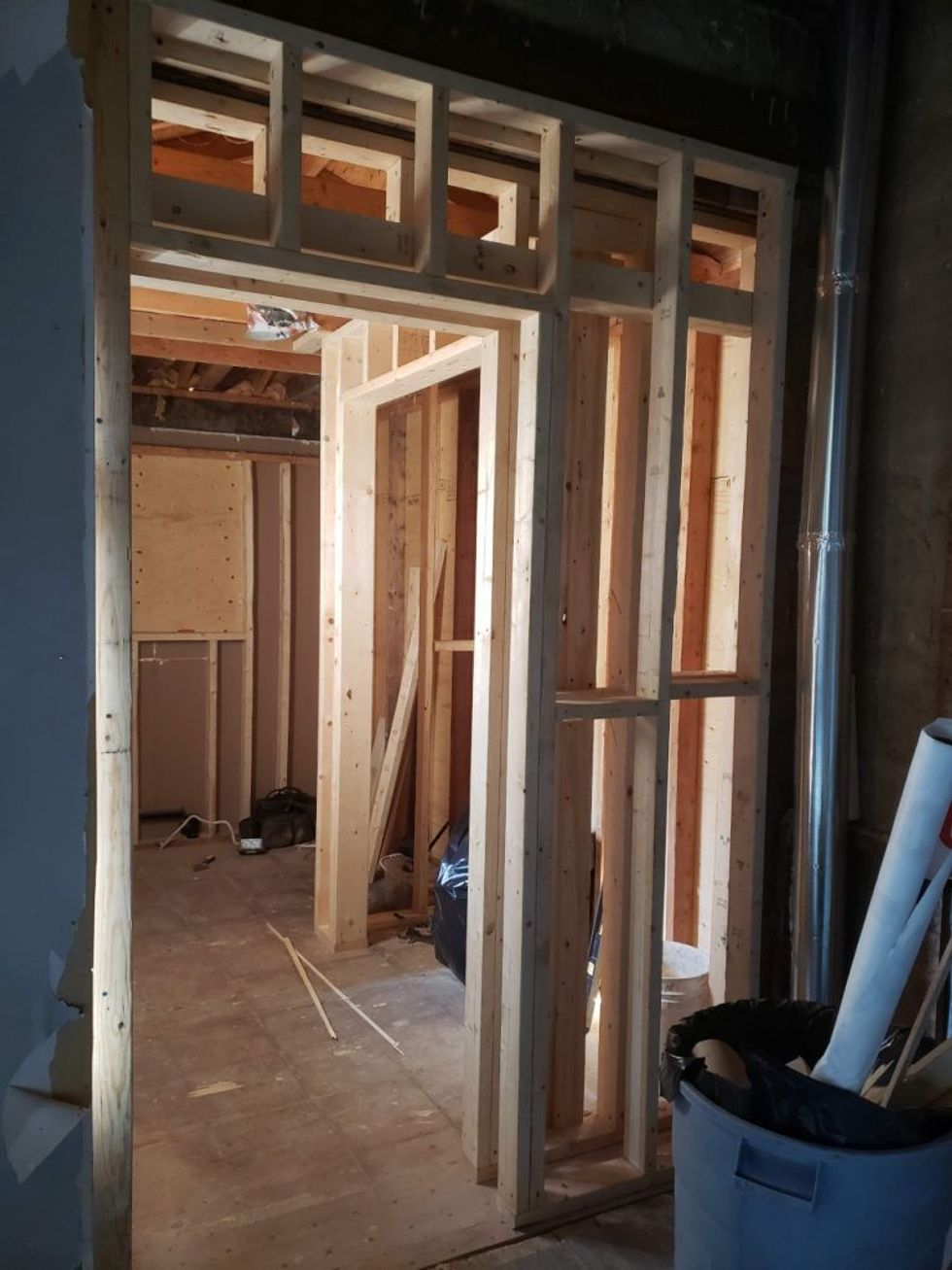 What We Learned About the Ups and Downs of Old House Renovations in Toronto
Our old house renovation has been a life lesson in many things. We now have a much more nuanced understanding of how a house gets built from structural to plumbing to electrical to finishing, and just how plentiful the intricacies and considerations are for every little item on the wishlist. Above all else, it's been an exercise in balance. We've learned how to balance visions with reality, patience with decisiveness, control with trust, and expense with value.
Knowing what we know now, I can confidently say that even in the face of timeline setbacks, unexpected discoveries, and cost fluctuations, we've made pretty good decisions along the way and we're happy with how the project is unfolding. Would we do it again? Absolutely. But maybe after a short tea break?!
We've still got a long road ahead of us, but the stunning installation of the roof and skylights seems a harbinger of good things to come. You can continue to follow our journey on Instagram @thepearsonhouse as the walls go up, the cabinetry gets built, the floors go in, and we put the finishing touches on our historic Toronto home, and stay tuned to STOREYS for the final reveal at the end of this epic journey!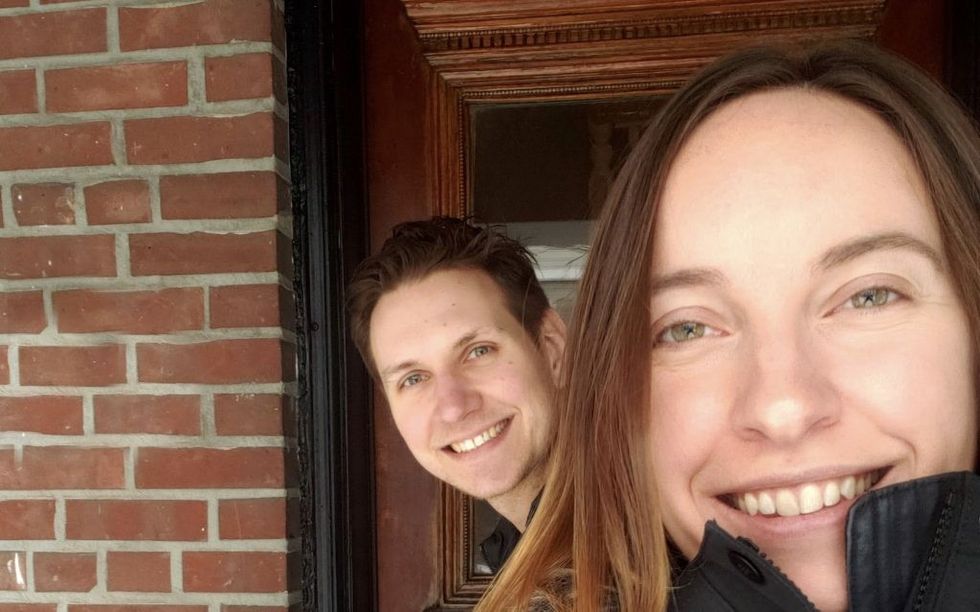 Stay tuned for the big reveal!
Follow along @thepearsonhouse as two new homeowners, Nicola and Michael, grapple with the ups and downs of owning a 120-year-old house in Toronto, and learn to navigate the challenges of pandemic-era renovation in an effort to turn their new property into their dream home.
Renovations