The re-evaluation of living spaces brought on by the pandemic inspired countless homebuyers to swap Toronto's concrete and skyscrapers for larger and more affordable pastures found in the surrounding 905 region suburbs.
---
And it didn't take long for prices to climb everywhere from Mississauga and Burlington, to the once underdog -- and affordable -- Durham region. 
In fact, the start of 2022 saw even the most basic homes in the Durham region sky-rocket to widely unattainable prices. In January, Oshawa was thrust into the social media spotlight with a near $1M sale of a freehold townhouse. Not to be outdone, a home in nearby Bowmanville then found its way to social media following its $1,605,000 sale -- after selling just 30 months prior for $794,000 (with no upgrades made). 
Now, the 905 region seems to be scaling back the drama, with far fewer bidding wars and less jaw-dropping housing prices. According to the latest report from the Toronto Regional Real Estate Board (TRREB), Toronto's suburbs are showing a notable month-over-month decline in median home prices across most home types. 
Between February and March, prices for all home types dropped 3.5% in Halton region, 4.8% in Peel region, 3.4% in York Region, and 7.2% in Durham region. In comparison, they were up 5% in the 416 region. As one Reddit user aptly highlighted, townhomes in Ajax -- with the same lot size, same rooms, and in the same neighbourhood -- dropped $250,0000 in one month.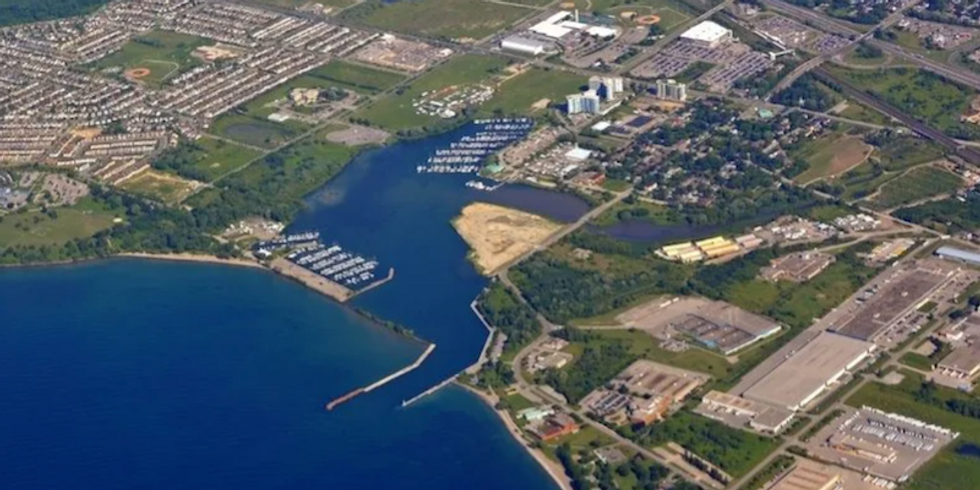 Durham Region/RE/MAX
But don't expect a 905-region bubble burst any time soon (and, likely, not ever). Like many things in life, the drop in suburbia's home prices is all relative.
"The Durham region real estate market is seeing adjustments throughout its move-up segments, but the first-time buyer sector of the market is still selling strong," says Durham-based realtor Zain Jafrey. "Most properties are selling for less compared to earlier this year, but are still selling for more if looked at on a year-over-year basis. The sellers who need to sell because they bought, or because their circumstances have changed, are the ones that are selling. The ones who are listing to see if it would be worth selling their home if they got a certain price aren't." 
The reason some homes don't reach the expected price in the region is because realtors -- when talking to their clients -- show them comparables of the same model from three or four months ago, so clients expect and want the same number, explains Oshawa-based realtor Dan Plowman. "And that may not be attainable at the moment. But a little bit of a drop on a home that is $1.5M can be $50,000 - $100,000 and everyone thinks the market is falling -- that's not necessarily the case," he says.
As real estate expert John Pasalis highlights in a series of recent tweets, many of today's sellers bought a home already and need to sell their existing home in order to close on the one they just purchased, so they're essentially forced to sell for less than recent comparables. "Many don't have the luxury of holding out for a higher price," he writes. "They're also seeing fewer showings and fewer offers on their home and other homes so are playing it safe by selling -- even if it's for less than what they expected."
Jafrey says there are multiple factors affecting recent price adjustments in Durham, including widespread buyer fatigue. "After months and months of intense bidding wars, many buyers have come on the sidelines waiting to see what happens," says Jafrey. "We have also seen a lot of inventory enter the market in the last four weeks; there are many sellers in this market who have listed their home because their neighbour sold earlier this year for a certain price, and they would like the same. But we are also seeing listings being terminated and coming off the market because those price expectations aren't being achieved."
Jafrey says interest rate increases have also played a slight role in the market adjustment, as buyers try to gauge where the market is headed.
But, despite the slight slowdown, the reality remains that we're still in a housing crisis -- one that's left few corners of the province untouched -- says Plowman. And the 905 region is no exception. "There's still a housing problem; we're still out of whack when it comes to demand and supply. There's still more buyers than there are sellers. As a result, most homes still enter bidding wars in the Durham region," says Plowman. "As long as immigration and population growth continues to happen -- which it will -- I believe we will continue to have a housing shortage."
When it comes to Durham, Plowman points to the recently-announced $2B investment in Oshawa's General Motors Assembly Plant, which will result in more jobs -- and people -- in the region. According to John Henry, Regional Chair and Chief Executive Officer for The Regional Municipality of Durham, the investment will add a third shift to the plant, bringing the number of new jobs created at the plant since its reopening to more than 2,600.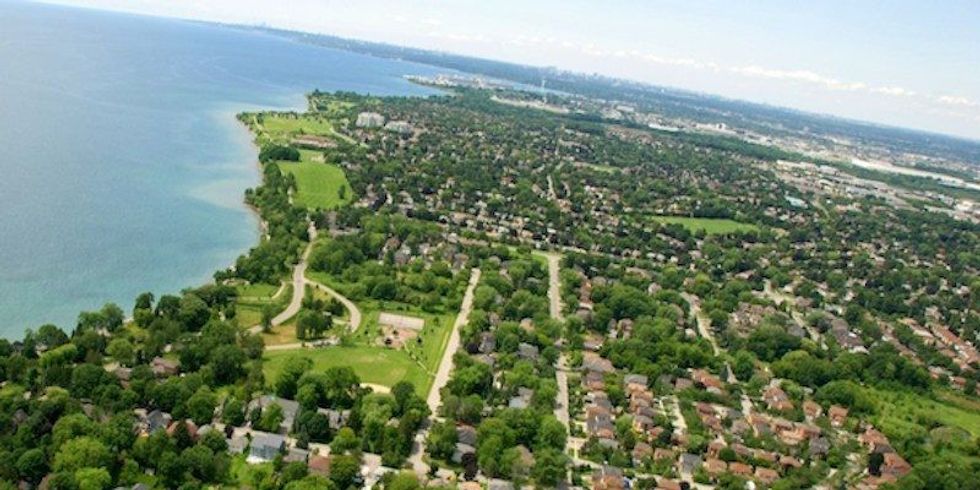 Durham.ca
Although he points to factors like the threat of a third world war and interest rate hikes as potential reasons for a decrease in buyers at the table as of late -- and, subsequently, fewer offers and bidding wars than we saw earlier this year -- Plowman says the demand for homes will remain. "For the most part we're seeing multiple offers -- but only three or four, as opposed to 23 or 24," he says. "Naturally, this means you're not going to command as much for the home -- it's like any kind of auction." 
Plowman points to past trends when it comes to predicting the future. "When you look at a graph on how real estate prices have increased from 1950 until now, you could zoom out and draw a straight line through it -- real estate has always gone up," he highlights. "But, if you zoom in on that graph, you'll see ups and downs within that straight line. So, right now, with what we're seeing, everyone wants to make predictions that the sky is falling and the market is changing. But it's always changing and fluctuating."
Higher Mortgage Rates Won't Make Significant Dent in Price
And the potential of climbing interest rates isn't going to have as much of a dramatic impact as some would assume. says Plowman.
"It wasn't that long ago -- early 1990s -- when interest rates were 16-18% and people were still buying and selling homes. I am not sure if we are experiencing a crest now, or if this is truly the beginning of the end and we're going to slide and prices will readjust," says Plowman. "But let's not forget; if prices came down 20% over the next two to five years, homeowners would all still be up 80% here. We've doubled in price in the last two years. Homeownership is still deemed extremely desirable by people. It's tax-free dollars."
Despite wishful thinking on behalf of first-time homebuyers, Jafrey doesn't anticipate home prices dropping significantly as we approach the summer months. "When compared year-over-year, we're at a healthy increase," he says. "We have already started to see many properties come off the market and availability for homes become less saturated. As the warmer months come, we will see more buyers that were on the sidelines get into the real estate market. With supply decreasing and demand starting to increase we will see an increase in the market, but I don't think to the same extent month-to-month that we were seeing from January to March."
Of course, anything seems possible in this market, however. It will be interesting to see what happens -- in both the 905 region and throughout the province -- when prospective homebuyers emerge from hibernation later this spring, when the flowers and the real estate market are typically in full bloom.
Real Estate News