Last week, a very basic Waterloo home was the subject of Twitter banter due to its shockingly high $1,225,500 price tag. 
---
Now, it's Oshawa's turn in the social media spotlight. 
A relatively modest townhome in the Durham Region city -- once seen as a widely attainable and affordable option to Toronto -- just sold for close to $1 million, with a final sale price of $991,000. 
And Twitter users had a lot to say about it, after a user posted an image of the listing. 
"Almost $1M in #Oshawa for a FH Townhouse. Not even end unit. What a mess and the worst part is people are competing to own it," tweeted user @REWoman.
But, given the current reality of Ontario's out-of-control housing market that's left virtually no corner of the province untouched, nothing should come as a complete surprise in this climate, frankly.
Even a million-dollar townhome in Oshawa. (Sigh). 
Local Realtor Says Low Supply Driving Durham Price Growth
"I'm not fully surprised at seeing this home sell for the price that it did. It sold right when we came back from the holidays; when there was ultimately no inventory available on the market," says Durham Region realtor Zain Jafrey. "That being said, there are recent sales in that area which do support the sale price. This is one of the newer developments in Oshawa, and we have seen many families move to the Winfields community from around the GTA."
It's safe to assume that a majority of these families found themselves priced out of the red-hot GTA market, where the average price of a home is now $1,157,849. But Durham Region is clearly quickly catching up on the price tag front. 
Read: Toronto Real Estate Had its Biggest Year on Record in 2021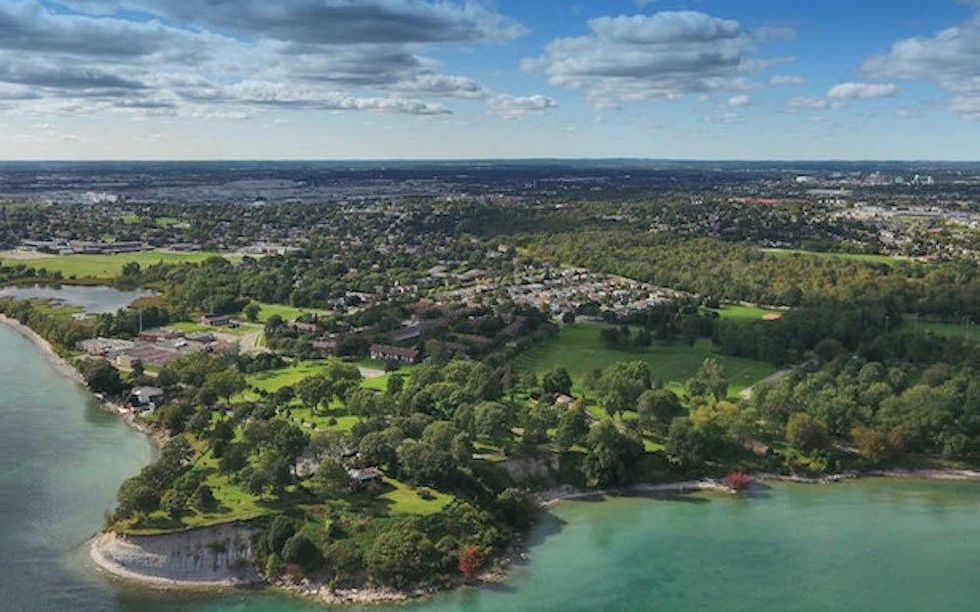 "The sale price of this home reflects what we have been seeing in the Durham Region real estate market," says Jafrey. "We are continuously battling low inventory, with buyer demand not stopping. Durham Region was one of the most under-appreciated real estate markets within the GTA prior to the pandemic, and because of relative affordability it has been catching up in terms of average price with the other regions."
Like other regions in Ontario, Durham Region is currently experiencing a dwindling amount of housing supply. 
"Inventory has definitely been problematic," says Jafrey. "There have been almost no properties available on the market, and those that are for sale are getting 50 to 100 showings and dozens of offers. This just shows that buyer demand is still strong within the Durham Region."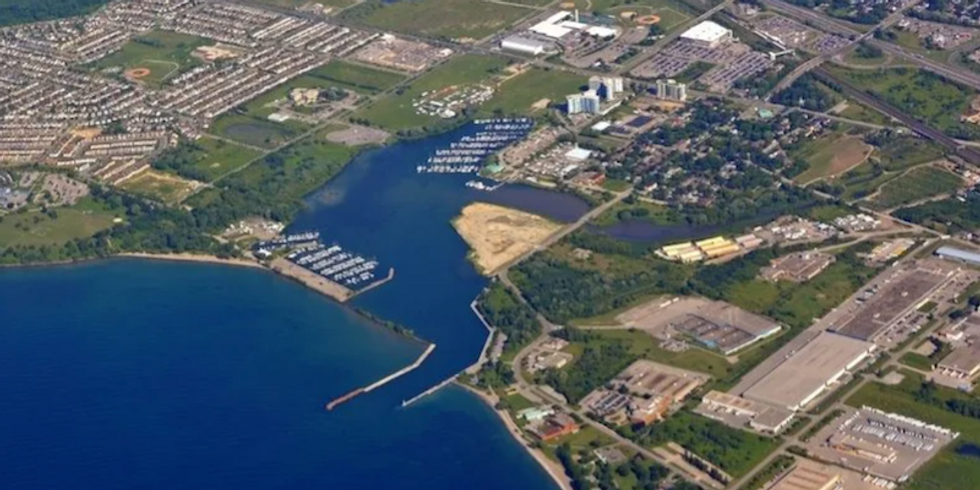 Durham Region/RE/MAX
Demand for Durham is so strong that Jafrey says it's hard to pinpoint which city in Durham is the hottest because almost every home in any neighborhood has been selling.
"We have seen tons of activity in Town Centre (Pickering), Bayridges (Pickering), Central Ajax, Taunton North (Whitby), South East & South West Ajax, Vanier (Oshawa), Lakeview (Oshawa), Courtice, Bowmanville, Windfields (Oshawa), Taunton (Oshawa), Pinecrest (Oshawa), and Liverpool (Pickering)," says Jafrey. 
Durham Rental Market Also Picking Up
Aside from the unattainability factor of the housing market, the worry for renters is that they will be forced to move thanks to landlords looking to capitalize on the hot market. However, Jafrey says we're not necessarily seeing this play out in Durham Region. But that's not to say that Durham's rental market isn't under pressure.
"Although there are instances where investors are selling their properties and causing tenants to relocate, there are also many investors that are tapping into their current equity to assist them in buying another property," says Jafrey. "With prices rising we have seen more demand and strain on the rental market here in Durham."
The good news is that, not only are there no shortage of upcoming residential developments planned for the Durham Region to bring new supply onto the market, but 42 new affordable housing units are planned for Oshawa and Whitby, thanks to recently-announced federal funding.
It's all about the silver linings these days...
Real Estate News