The Toronto real estate market has dialled back the record-breaking drama we saw earlier in the year. 
---
And, while that has some breathing a sigh of relief (well, almost, at least), it may be wishful thinking to confuse a cooling market with a lack of interest -- or significantly falling prices. 
It's Toronto, after all. And it's returning to life in all of its pricy glory as the pandemic recovery continues.
The reality is that the Toronto market remains tighter than it has for years on the supply front and many would-be homebuyers have simply given up on it, as evidenced by the drop in frenzy and headline-making bidding wars. But the minimal supply of inventory in Toronto is currently keeping prices high -- although not drastically increasing -- in the notoriously pricey city. This lack of supply is relentless and, likely, lasting.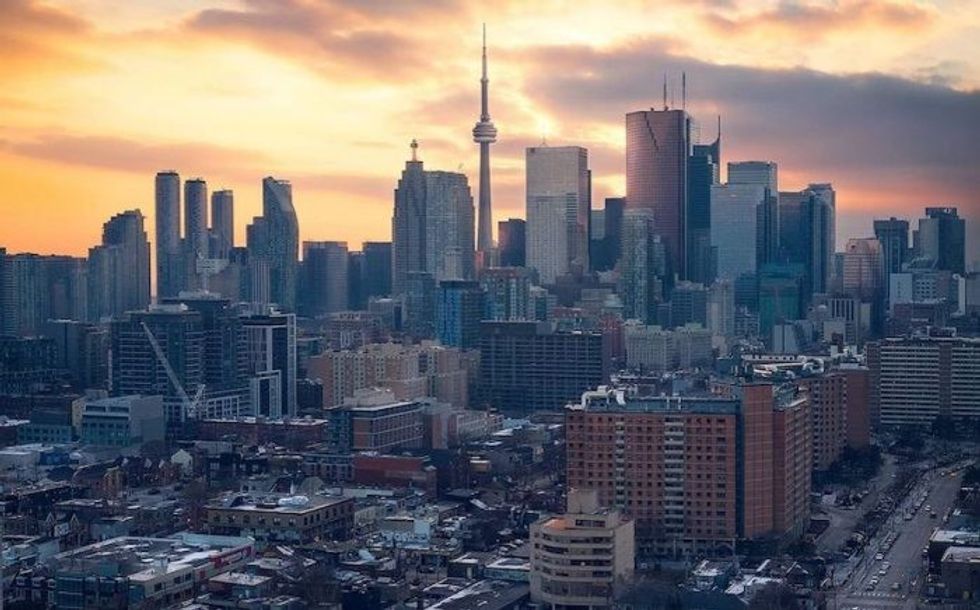 @argenel/Instagram
As the Canadian Real Estate Association (CREA) reports, the months of inventory (MOI) for single detached homes numbered 0.9 at the end of the second quarter of 2021. This was down from the 1.6 months recorded at the end of the second quarter of 2020. The 'months of inventory' is the number of months it would take to sell the current inventory, if no new homes were added to the market, at the current rate of sales activity. 
With a tighter market in Toronto, single detached homes spent less time on the market in the second quarter of 2021 than they did in 2020. Meanwhile, MOI for semi-detached units numbered 0.6 at the end of the second quarter of 2021, down slightly from the 0.9 months recorded at the end of the second quarter of 2020. 
By the end of August freeholds (houses) saw their lowest MOI levels since 2016, highlights Toronto realtor and chartered accountant Scott Ingram. For condos it is slightly higher than 2016 and a bit lower than 2019. "But any way you slice it, it's low," says Ingram. 
READ: In Some Toronto Neighbourhoods Rent is Climbing By $350 a Month
In August, supply of new listings plummeted 43%, according to the Toronto Regional Real Estate Board (TRREB). New listings dropped to 10,609 from 18,599 last August, and 15% down mont-over-month from 12,551 in July. "The fact that new listings were at the lowest level for the past decade is alarming," said TRREB president Kevin Crigger in a press release. "It is clear that the supply of homes is not keeping pace with demand, and this situation will become worse once immigration into Canada resumes."
The fact is single-family homes in the downtown core are extremely limited. And that's not going to change. 
"There's a fundamental problem with the way Toronto is designed in the first place. Toronto was never designed to be a big financial city; it used to be an agricultural town centred on things like the Royal Winter Fair and slaughterhouses," said Toronto realtor Scott Shallow earlier this year. "We built single-family homes throughout downtown Toronto, but there shouldn't be single-family homes in the downtown core -- from about Don Valley all the way across to the Humber River, we shouldn't see houses."

The Toronto housing market, says Shallow, is chronically under supply (something that comes as no surprise to today's house hunters). "It's not like we're ever going to have 5000 homes for sale in the core of the city; it isn't going to happen," he says. "We'll always have an undersupply. We can't build any more, and that's the challenge."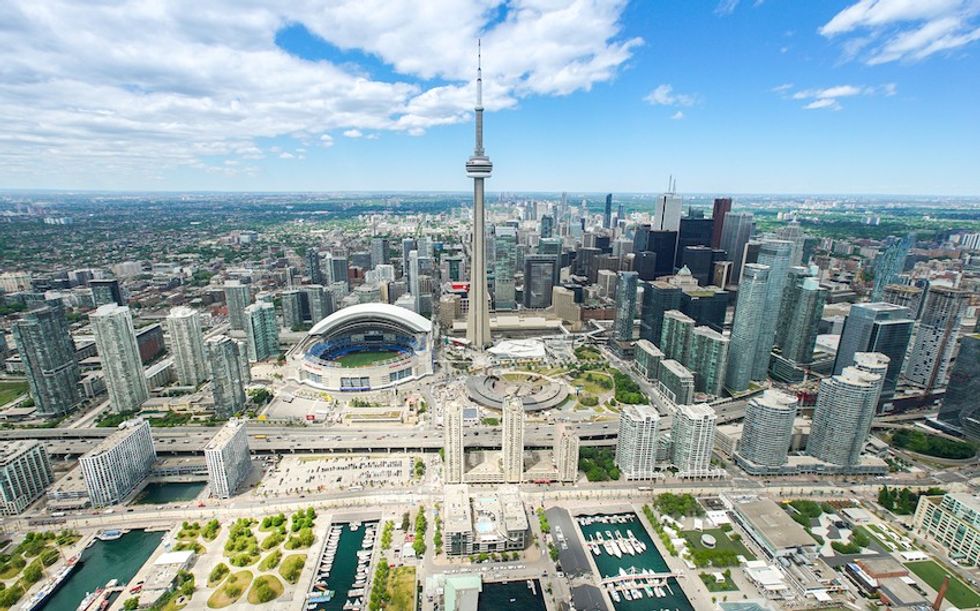 Toronto skyline/Shuterstock
The reality is that supply will always be an issue, despite the seasonal bevy of condo towers that keep popping up to alter the city skyline. 
"Demand for ownership housing remains high in the GTA, while the supply of housing remains very constrained. The resulting competition between home buyers has led to sustained upward pressure on home prices. The market conditions we are experiencing today are similar to those experienced in 2016 and the first quarter of 2017," says said Jason Mercer, TRREB's Chief Market Analyst.
The average price of a home in the Greater Toronto Area (GTA) region increased to $1,070,911 in August from $951,219 at the same time the year before (and $1,062,256 the month before). But that doesn't mean prices will keep climbing, say some experts. 
"The good news for buyers is that, despite the low MOI, prices have levelled off in recent months; usually, low MOI means increasing prices," says Ingram. "I personally hate headlines that say stuff like 'Prices soared 10% in August.' No they didn't. Yes they're up over August last year, but the soaring was done early in this year, and not in August."
While John Pasalis, president of Realosophy Realty, says it's troubling to see such a tightly supplied market, he doesn't believe soaring prices are necessarily inevitable. 
In a tweet posted earlier today, Pasalis notes that there have been just 6,700 new listings of low-rise homes in the Toronto area. In pre-pandemic times, he says this figure would have been closer to over 10K.
"Last time months of inventory was this low in Toronto was in 2016 and Q1/2017 -- just before prices started to fall in 2017," says Pasalis. "It's a stressful market for home buyers and inventory levels this low often leads to rapid price gains. The only silver lining is that we have seen prices stabilize for much of 2021 despite the very tight supply we are seeing. We'll see if that trend continues."
So, while we'll have to wait and see what happens, Toronto's housing situation shouldn't get worse on the price-relative-income front. Buyers may just have to deal with slimmer pickings.
"Buyers will just have to be patient to find (and obtain) something they like," adds Ingram. 
In the meantime, all we can do is hope we'll eventually see meaningful change from policy makers.

"Looking forward, as we continue to recover from the pandemic and population growth starts to accelerate, it will be important for policy makers to continue their focus on strategies to bring on more housing supply online, which will help bring more balance to the market," says Mercer. "In 2022, we are having municipal and provincial elections in Ontario. Housing policy, especially as it relates to supply, should be front and centre."
Homes