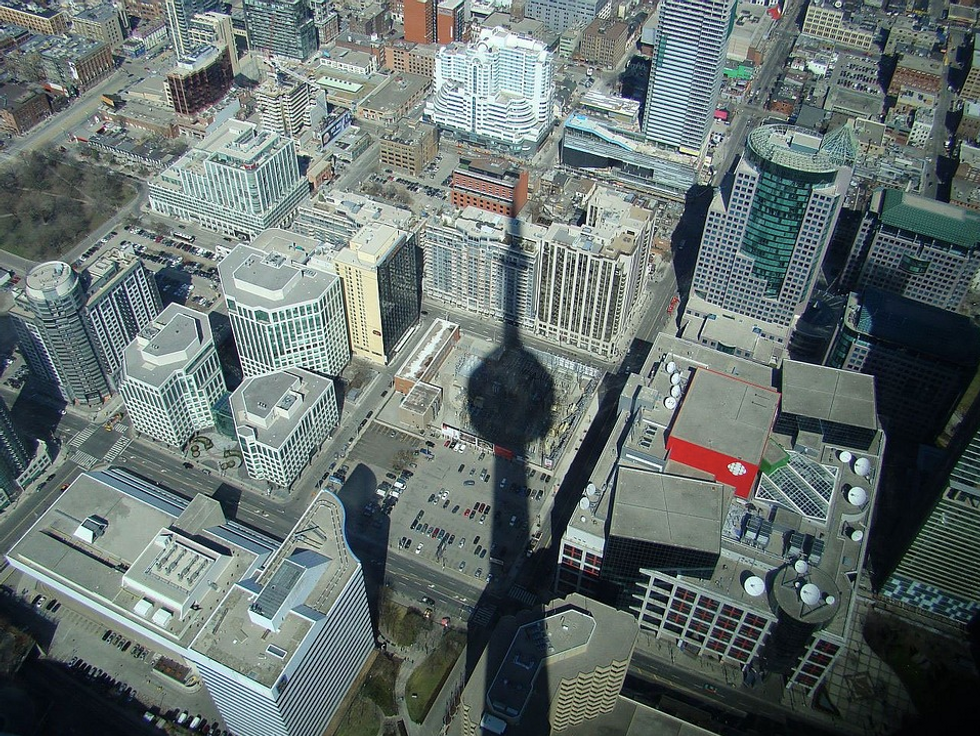 Toronto rent is the highest in Canada. And the Greater Toronto Area dominates the list of most expensive rentals in Canada. So much so, that Rentals.ca issued this statement as part of its latest National Rent Rankings:
---
"If you have the ability to live anywhere in the country and want to prioritize affordable housing prices, your best bet is to avoid Ontario."
And when seven of the 10 most expensive rental markets in Canada are in the GTA, and 14 of the 30 most expensive rental markets in Canada are in Ontario, you can understand why.
So where are the more affordable markets — and what is happening? Well, take a look at this list of Canadian rent rankings and we'll get to that other information below ...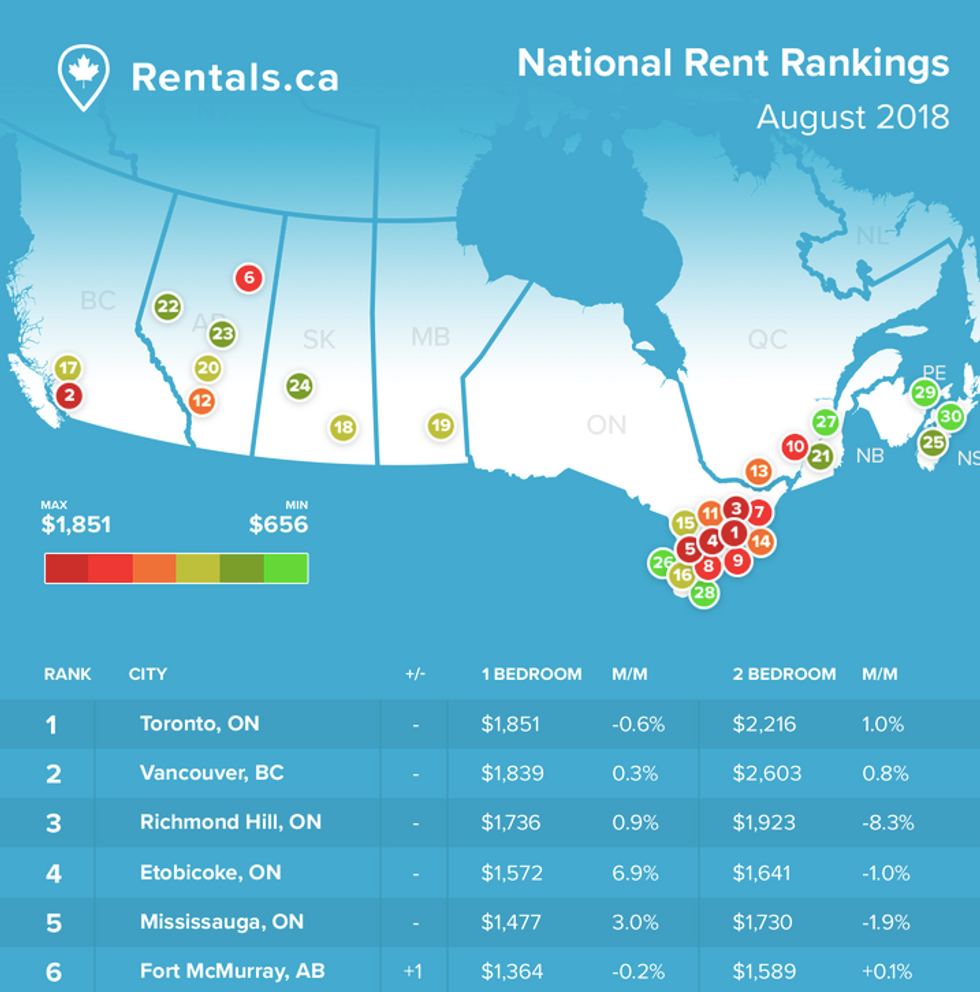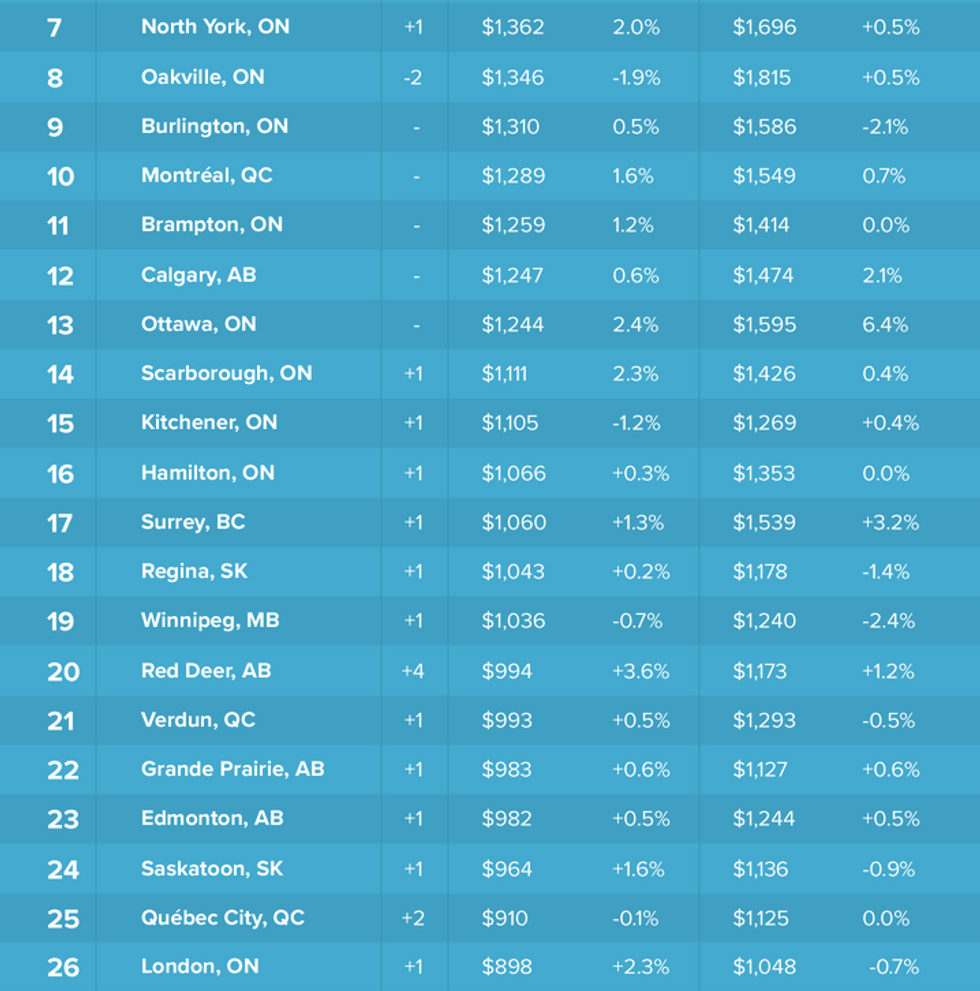 The Most Affordable Rental Markets
The most affordable markets on the list are located on the East Coast, but it is also important to understand those areas have high rates of unemployment.
Ontario's most affordable market is Windsor — and its rental prices continue to drop for one-bedrooms.
What's more, Windsor is considered high in economic attractiveness. This could make now the perfect time to enter the Windsor housing market.
The Hottest Rental Markets
Of course, Toronto and Vancouver have the most expensive rent in Canada.
Richmond Hill is not far behind, with rental prices about $100 less than Toronto's rates — and rising.
Etobicoke rent is rising even faster. Its one-bedrooms have soared by 6.9 per cent.
If you're looking at Mississauga and Oakville, the rent is also expensive, especially in luxury buildings.
Less expensive, but still costly nonetheless, Ottawa and Kitchener are both the hottest markets in their respective areas.
And Canada's new luxury market king is also getting hotter when it comes to its rental market. The island city's suburbs, still remain more affordable.
The 10 Most Expensive Rental Markets In Canada
1. Toronto, ON2. Vancouver, B.C.3. Richmond Hill, ON4. Etobicoke, ON5. Mississauga, ON6. Fort McMurray, AB7. North York, ON8. Oakville, ON9. Burlington, ON10. Montreal, QC
Renting