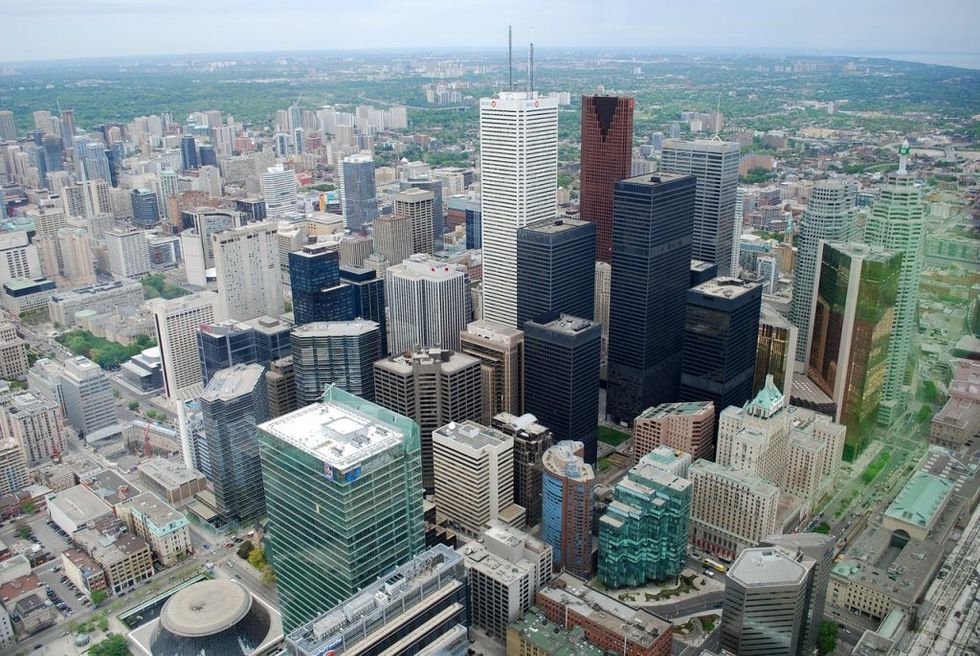 Toronto rent is high. It's unlikely that anyone renting in Toronto needs a report to confirm this. But it's not just that the rent is high. It's that it keeps going up.
---
Affordable housing has reached a crisis. And it's not just in Toronto, but the Greater Toronto Area suburbs as well.
GTA suburbs are among the fastest rising rental markets in Canada. At the forefront of this upward trend: Oakville, Etobicoke, and Mississauga.
What's more, rental rates are soaring in half of the country's largest cities, according to a new study by PadMapper.
According to the site's August rent report, 13 Canadian cities saw median one-bedroom rents increase over the previous month: Toronto, Burnaby, B.C., Montreal, Ottawa, Kingston, Oshawa, Hamilton, Halifax, Abbotsford, Quebec City, Regina, St. John's, and Saguenay.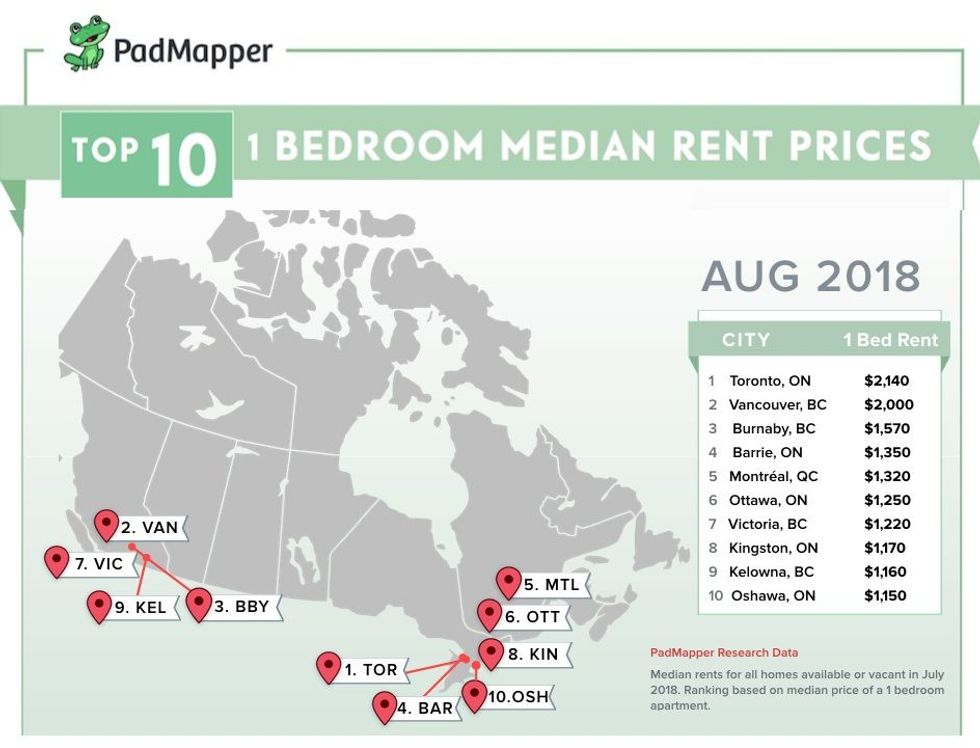 (Graphic courtesy of padmapper.ca)
Toronto's median one-bedroom rent went up 2.9 per cent to $2,140 a month, with its two-bedroom rentals steady at $2,800 a month.
Vancouver still stands in second place. Its rental rates remained flat at $2,000 for a one-bedroom and $3,200 for a two-bedroom.
When looking at the bigger picture, the rental crisis hits home harder.
Year-over-year numbers show Toronto's one-bedroom rentals have soared, up 15.7 per cent since last year. (Burnaby, B.C. and Montreal have also seen massive increases in rent, up 15 per cent from the year before.)
As Storeys reported in May, one in five Canadian households put half of their income towards rent.  And four in 10 renters put over 30 per cent of their income towards rent and utilities.
These numbers are above the cut-off level for what the Canadian Mortgage and Housing Corp. considers affordable.
Renting