It seems that the Greater Toronto Area's real estate market is in for a challenging fall. Following back-to-back interest rate hikes in June and July that brought the benchmark rate to a 22-year high of 5%, the Bank of Canada opted for a hold earlier this month. But many real estate players are already deep in the throes of rate pain and that will certainly inform market sentiment in the months to come.
At the same time, there are some positive, housing-related developments worth noting if you're invested in the GTA's real estate scene, including municipal and provincial policy changes geared at addressing the city's chronic housing challenges — some of which are already in effect and others that are in limbo — as well as new projects that are set to launch in the coming months in spite of the broader market softness.
---
Projections
Despite seeing some recovery in the spring following the Bank of Canada's rate pause, the Toronto area's real estate market ended the summer on a tepid note. According to the latest figures from the Toronto Regional Real Estate Board (TRREB), home sales in the region remained relatively flat between July and August, while prices slipped 1.6% (marking the continuation of price correction from the February 2022 peak).
Going into the fall, TRREB President Paul Baron anticipates that GTA's market is likely in for more of the same.
"In the short-term, we will likely continue to see some volatility in terms of sales and home prices, as buyers and sellers wait for more certainty on the direction of borrowing costs and the overall economy," says Baron.
Baron isn't alone in predicting a downcast fall for the real estate market. Economists seem to be in agreement that although prices will continue to moderate as the year progresses, affordability won't improve as a result and would-be buyers will remain trigger-shy. Inflation has remained relentlessly sticky this year, edging up to 4% year over year in August and leaving the door open for further rate hikes and increasingly exorbitant borrowing rates.
"We will likely continue to see some volatility in terms of sales and home prices, as buyers and sellers wait for more certainty on the direction of borrowing costs and the overall economy."
On the supply side of things, development sector stakeholders are facing no shortage of headwinds, including roaring overhead and faltering demand from would-be purchasers. As such, there are already reports of delayed condo launches across the Greater Toronto (and Hamilton) Area.
Although somewhat offset by a drop-off in buying activity, which should translate into more listings on the market, supply tightness is expected to remain the status quo as the year progresses.
It's worth noting that the GTA's housing market typically sees a cool-off approaching winter. Still, the rest of the year is expected to be remarkably slow in light of the broader volatility of the Canadian economy.
Policy
Municipal and provincial policymakers have been hard at work this year in an effort to mitigate aspects of the housing crisis facing the GTA region and the country at large. One headline-making policy change represented something of a milestone for multiplexes.
Per new allowances adopted by Toronto City Council in May, multiplexes with up to four units are now permitted in all Toronto neighbourhoods. The new allowances put an end to exclusionary zoning, which is particularly significant considering that over 70% of residential land in Toronto has been exclusively zoned for single-family homes for decades.
And there's a chance multiplexes allowances could soon be stretched further. City Councillor Jamaal Myers (Ward 23, Scarborough North) has asked staff to consider a six-dwelling unit pilot program in his ward. His ask is currently in limbo, with a City staff report on the matter expected by the end of this year.
Also, rather notably, Toronto homeowners were required to declare the occupancy status of their properties for the first time this year. This was to suss out properties across the city that are subject to the new Vacant Home Tax — and namely, properties that are vacant for more than six months of the year. Properties deemed vacant under the city's parameters will be taxed an additional 1% of their residence's Current Value Assessment, and funds collected from the tax will go towards affordable housing initiatives.
Toronto's newly-minted mayor, Olivia Chow, has recently tabled the possibility of increasing the Vacant Home Tax rate from 1% to 3%, taking a cue from Vancouver, where the Empty Homes Tax was raised to 3% in 2021. She has also proposed raising the Foreign Buyer Land Transfer Tax and implementing an additional land transfer tax on buyers of residential property where the purchaser owns more than one property within Toronto, saying that increasing revenue in these ways could help to improve Toronto's "financial crisis."
Pre-Sales

Generally speaking, it's been a slow year so far for the GTA's pre-sale market. GTA condo market authority Urbanation says the overall performance of new launches in the second quarter of the year "remained tepid as buyers once again became concerned over the market outlook with the Bank of Canada resuming interest rate increases in June."
"For the right product, for the right price, for the right deposit, for the right incentive, buyers are still there."
Amid faltering demand for real estate, some developers took a 'wait and see' approach this summer, but there have also been outlying projects. A number of more established developers have seen their projects sell out well despite the overall softer market. This has included Union City by Metropia Developments, LSQ by Almadev, Kipling Station Condos by CentreCourt Developments, Olive Residences by Capital Developments. While even more recently, CentreCourt's Pickering project sold out 95% of its inventory in just its first week.
"What that tells us is for the right product, for the right price, for the right deposit, for the right incentive, buyers are still there," says Roy Bhandari, Co-Founder of TalkCondo. He adds that pre-sale projects that tick those boxes will be the ones to watch this fall.
On that note, here are five projects in the GTA that are expected to launch this fall.
Developer: Almadev
Address: 2305 Sheppard Ave East, Toronto
Expected launch: October 2023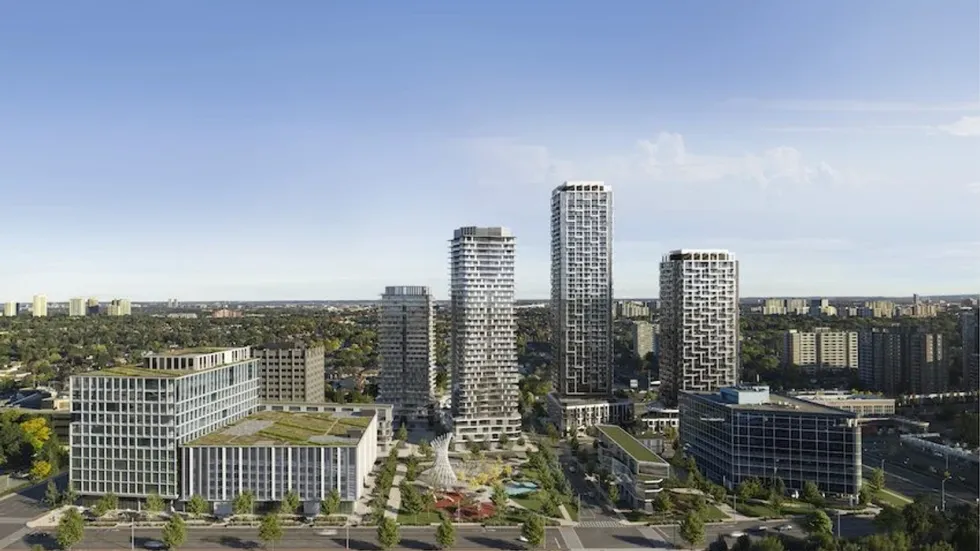 LSQ2 (Almadev)
Developer: Capital Developments
Address: 717 Church Street, Toronto (Yorkville)
Expected launch: September 2023
Park Road Condos (Capital Developments)
Developer: EllisDon Developments
Address: 56 Fieldway Road, Etobicoke
Expected launch: October 2023
Arcadia District (EllisDon Developments)
Developer: Mattamy
Address: 935 The Queensway, Toronto
Expected launch: September 2023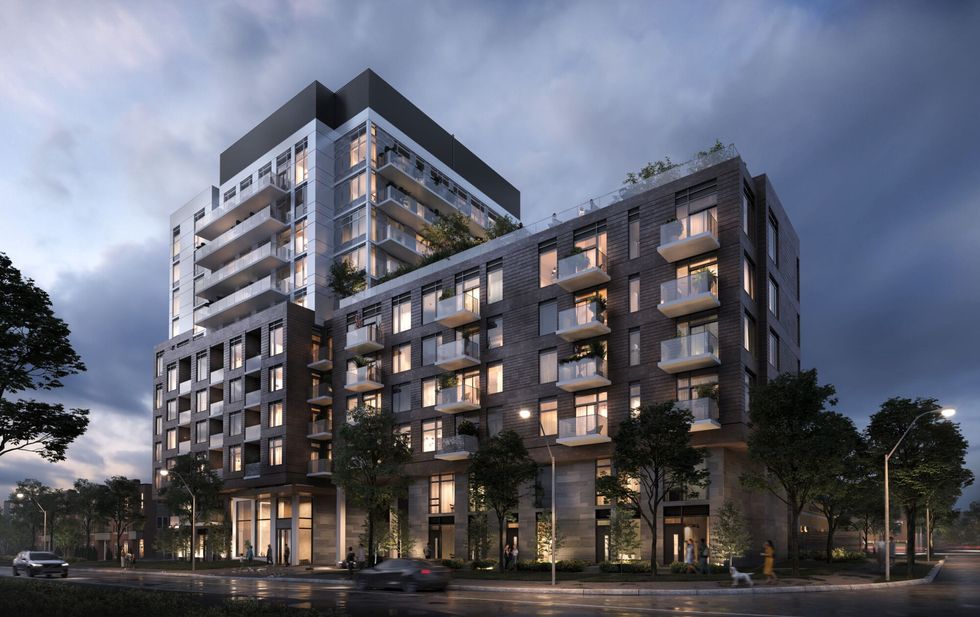 BLVD.Q (Mattamy)
Developer: Originate Developments
Address: 164 Bathurst Street
Expected launch: Fall 2023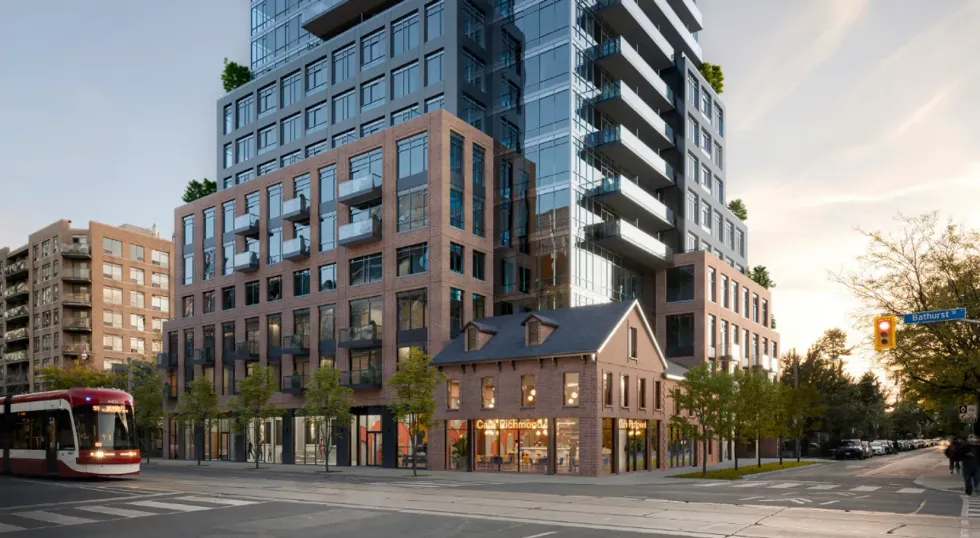 Reside on Richmond (Originate Developments)
From Your Site Articles
Related Articles Around the Web
Toronto