Toronto Raptors small forward Scottie Barnes will be lending his name and knacks to a snazzy new condo development coming to Bathurst and Richmond.
The project, known as Reside on Richmond, will stand 18 storeys tall in Toronto's downtown core, just a stone's throw away from the city's buzzing entertainment district, as well as the cultural hot spot that is Queen Street West.
---
On Thursday, Originate Developments and partner Harlo Capital announced plans to collaborate with the NBA star, with Adam Sheffer, Partner at Originate, saying that Barnes "embodies a vibrant and active lifestyle that aligns with the project's vision."
READ:Gairloch Developments, Harlo Capital Join Forces To Bring 46-Storey Condo Tower To Leaside
In conjunction with architecture firm Kirkor Architects and Planners and interior design firm Truong Ly Design, Barnes will have a hand in the design of the project. More specifically, the 2021-2022 Rookie of the Year will be involved in the design of a sports simulator room that will be one of the amenities available to residents.
To boot, Barnes has confirmed that he will eventually be calling Reside on Richmond home.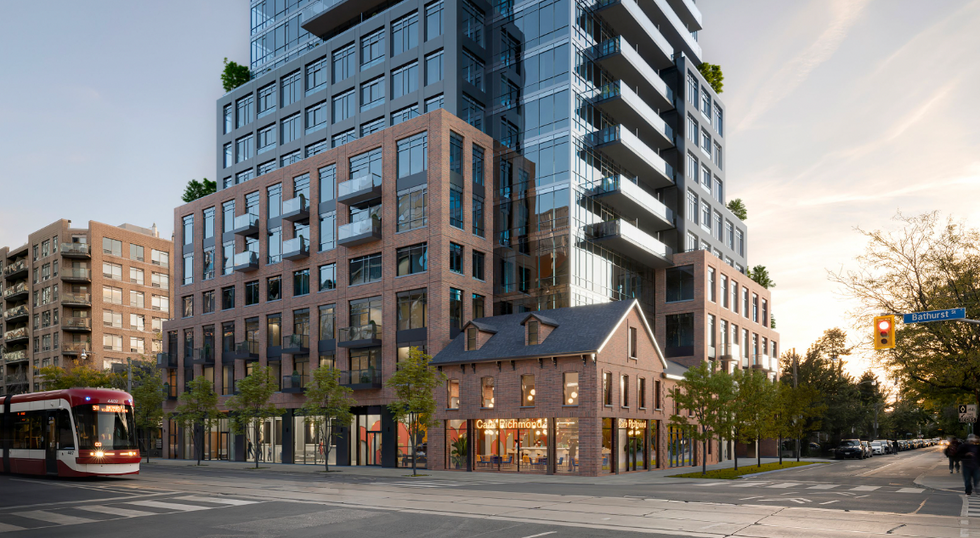 Originate Developments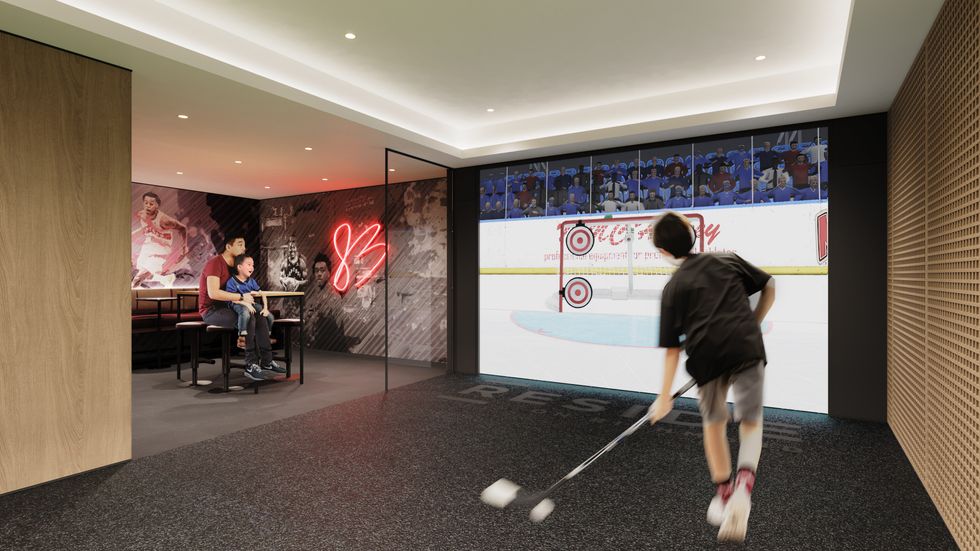 Originate Developments
"As an athlete, I am always seeking new ways to innovate, and this collaboration allows me to bring that energy to creating a space that can truly inspire the residents," says Barnes. "I am especially excited about designing the state-of-the-art sports stimulator room where residents can play, train, and stay active."
Thursday's announcement also reveals that the development will retain the facade and roofline of an existing heritage building on the site, which will help the new build integrate with the existing fabric of the neighbourhood. A contemporary tower characterized by clean lines and dark metal panels will rise atop a four- to six-storey podium.

Originate Developments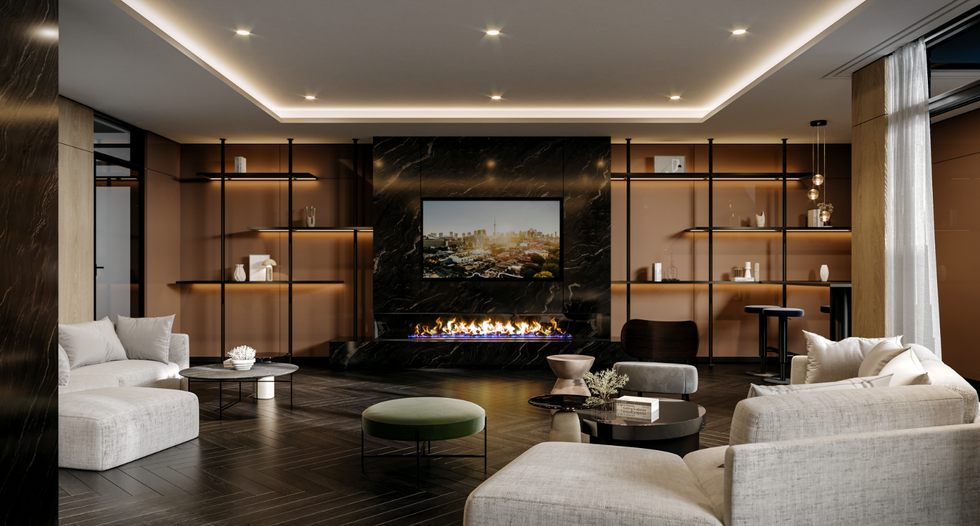 Originate Developments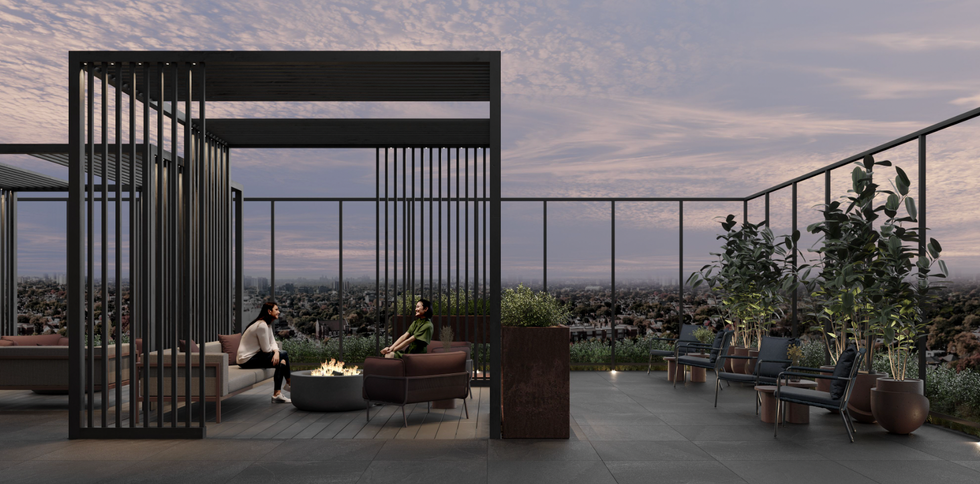 As well, the project will add commercial frontage along Bathurst Street, including a corner retail space with a mezzanine intended to house a restaurant and boutique grocer.
"Our aim was to create a building that respects the language of Richmond, allowing residents to reside in a space that depicts home and comfort and at the same time connects with the experiences that King and Queen have to offer," says Roman Pevcevicius, Partner at Kirkor Architects and Planners.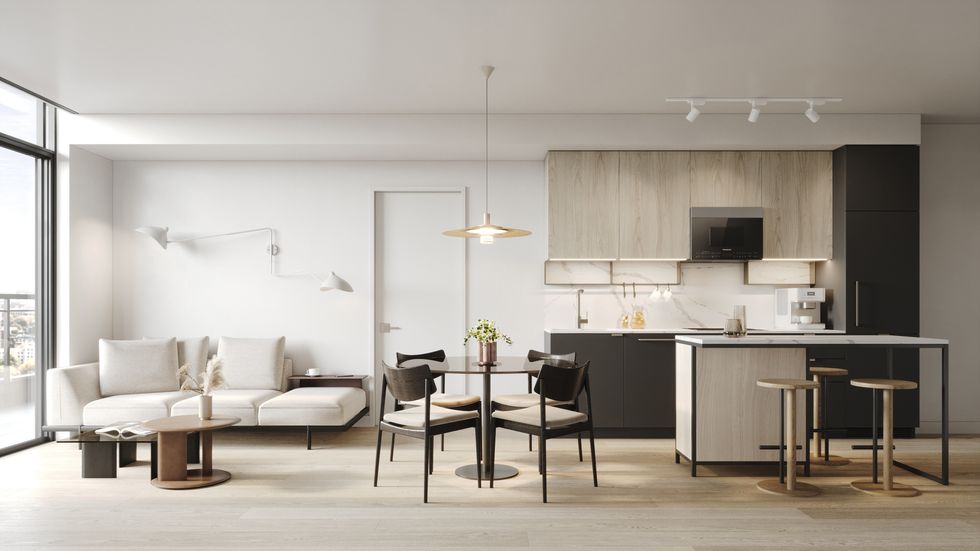 Originate Developments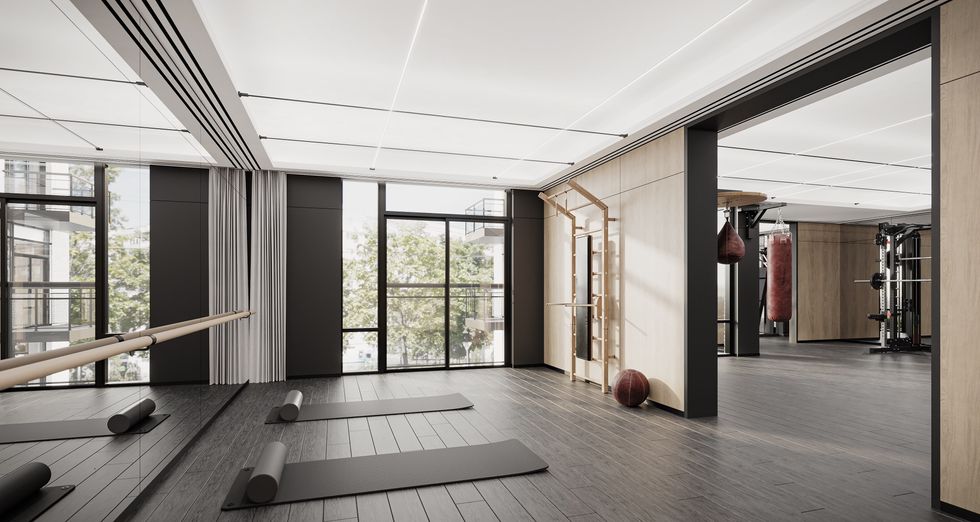 Originate Developments

Originate Developments
In addition to the sports simulator room, amenities of the forthcoming development will include a party room, games room, co-working space with private meeting rooms, gym, and yoga studio to be distributed across three levels. Intimate cabanas will be provided in a rooftop lounge area.
"We are incredibly proud of the team's dedication to curating every detail that has resulted in a building that represents a new standard for sophisticated urban living," says Sheffer. "We invite residents to embrace city life, and discover a place where they can truly live, thrive and enjoy the dynamic spirit of this neighbourhood."
Future Developments