---
Multi-disciplinary real estate organization Gairloch Developments continues to make its mark on Leaside -- a trendy pocket of Toronto located northeast of the downtown core.
On Wednesday, the development company announced plans to bring a 46-storey, 419-unit tower to 1802 Bayview Avenue, which is currently occupied by the Bayview Car Wash. Pending City approval, the project will come together through a partnership with Toronto private equity firm Harlo Capital.
The proposed project -- which is currently in the initial rezoning and site plan application phase -- will mark several milestones if realized, including the third successful partnership between Gairloch and Harlo, and Gairloch's fourth development endeavour in the Leaside area.
"Gairloch has been bringing new multi-residential developments to Leaside for years and is invested in the future of the neighbourhood," Founder and President of Gairloch, Bill Gairdner, tells STOREYS.
Gairdner points out the connectivity that will come from the forthcoming Eglinton Crosstown LRT. Leaside station -- which is currently under construction and will be located at the intersection of Bayview Avenue and Eglinton Avenue East -- is just 200 ft from the proposed subject site.
"In the midst of the city's housing crisis, we need more residential options in Toronto," Gairdner continues. "We are happy to enhance housing supply and create over 400 new homes for Torontonians."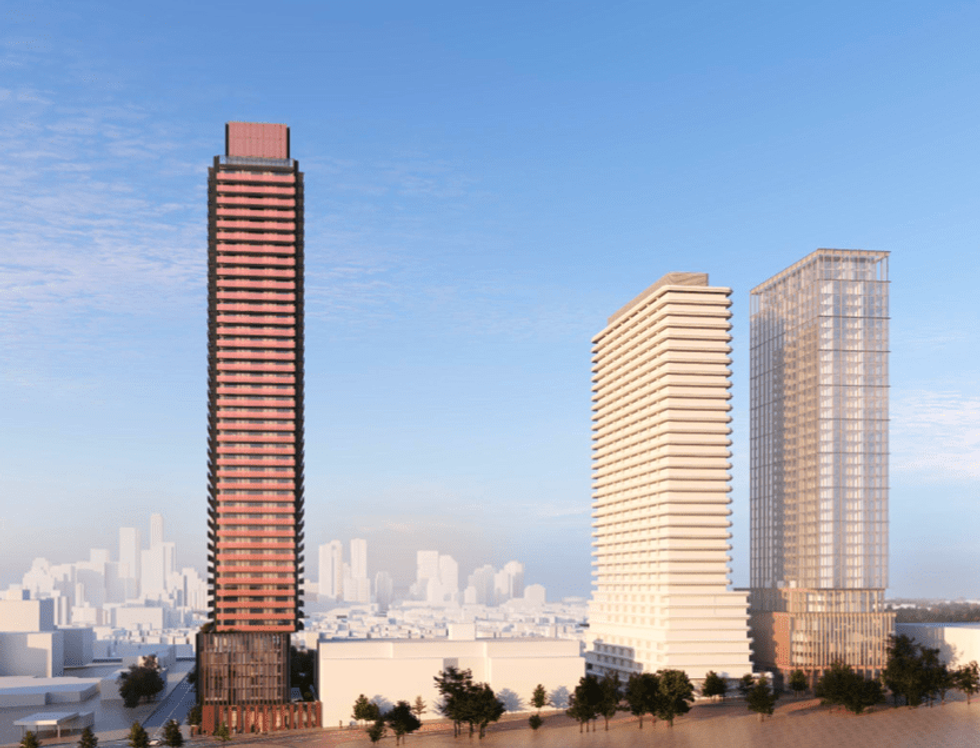 architects—Alliance
Gairdner also speaks to the choice to join forces with Harlo, citing Harlo's "vast portfolio of development projects around the city" as well as the firm's commitment to providing support across all aspects of the development process.
According to a press release provided to STOREYS on Wednesday, the forthcoming development will include a range of unit types, from studios to three-bedrooms. At the moment, all units will be condo in tenure -- "unless policy changes allow for purpose-built rental to be feasible," adds Gairdner.
As well, indoor and outdoor amenity areas are planned to ensure "a well-rounded living experience for residents."
The design of the tower will be handled by architects—Alliance, and renderings prepared by the Toronto design practice show three distinctive but cohesive components.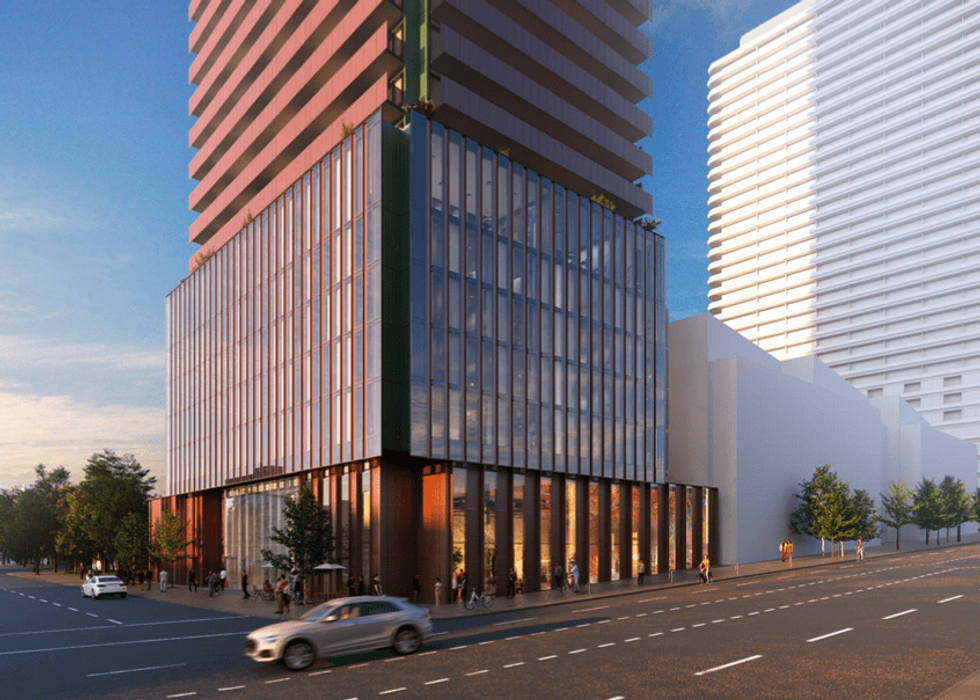 architects—Alliance
At street level, a double-height base, clad in framed panels of glass and pierced bronzed metal, is intended to help the development jive with the context of the surrounding area, which is made up largely of single-family homes.
A podium element is stacked on the base and is wrapped in alternating ribbons of glass and recessed terra cotta panels.
A slender tower entirely clad in curtain walls sits atop the podium and extends well into the sky. Projecting pierced metal balcony screens line the tower faces and mimic the texture of the base. Corner cut-aways on the podium and tower elements lend the development another element of continuity.
Condo units are planned around the perimeter of the tower, and the narrow floorplate will ensure that all units benefit from ample natural light and exterior views.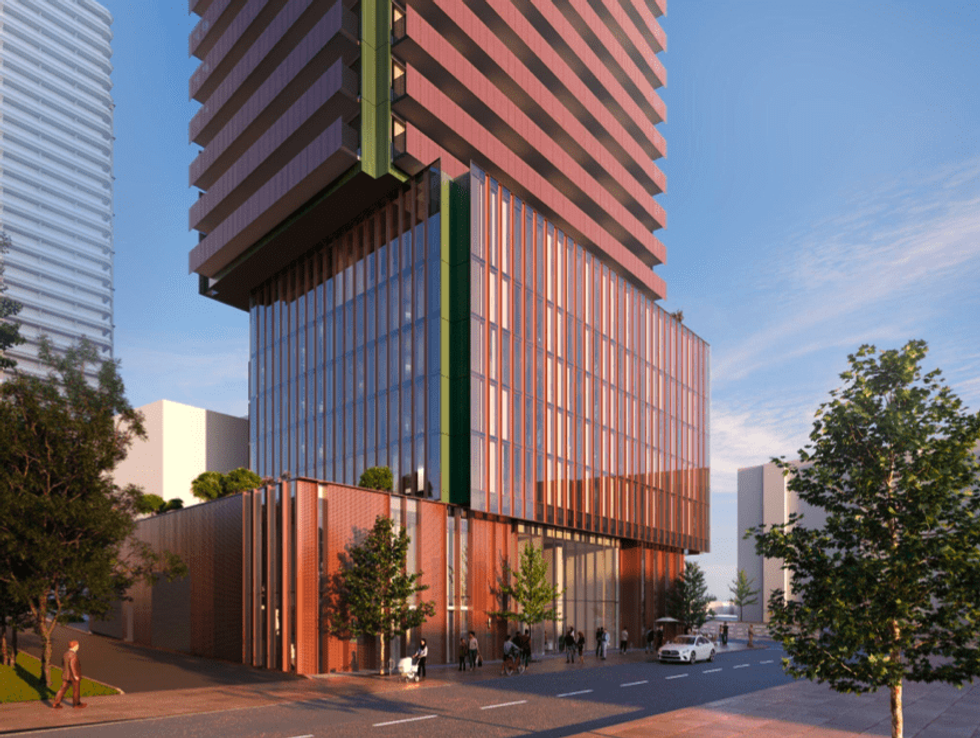 architects—Alliance
The renderings also depict a 90-degree cut-away at the southeast corner of the development, which is intended to increase pedestrian safety by creating clearer sight lines between Roehampton and Bayview avenues.
As previously mentioned, this is not Gairloch's first time developing in the Leaside area.
"Gairloch has focused a ton of time and energy into this Leaside submarket, having taken two developments through the entitlement, marketing, and sales processes, and now into construction," says Gairdner, referring to condo projects at 1734 Bayview Avenue (Leaside Common) and 1414 Bayview Avenue. The latter of those two is also a collaboration between Gairloch and architects—Alliance.
"We certainly feel like we have a good grip on the development challenges in this neighbourhood."
Toronto