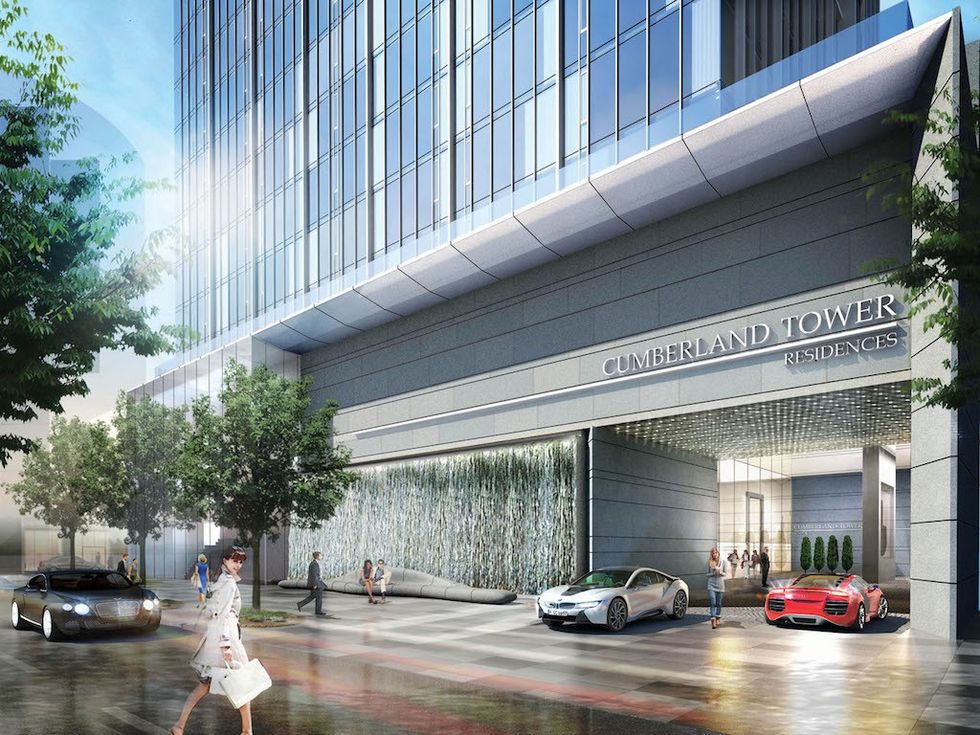 (All images courtesy of Camrost Felcorp)
---
The marketing behind a Toronto condominium building can be an expensive affair, costing more than a million dollars, one industry insider tells Storeys.
While some developers launch expensive campaigns reliant on jumbo billboards and flashy advertising, others take a more refined approach — particularly those appealing to the luxury market.
Distinctive in its approach is Camrost Felcorp's approach to their Yorkville Private Estates collection.
This boutique, 48-suite project has attained sales of more than 75 per cent of available suites at eye-popping prices, well exceeding $2,000 per square foot, with current options available up to $2,700 per square foot.
And this has been accomplished without any high-profile publicity.
"We believe that talk is overrated when it comes to the clientele for this Yorkville address," Joseph Feldman, the director of developments for Camrost Felcorp, explains.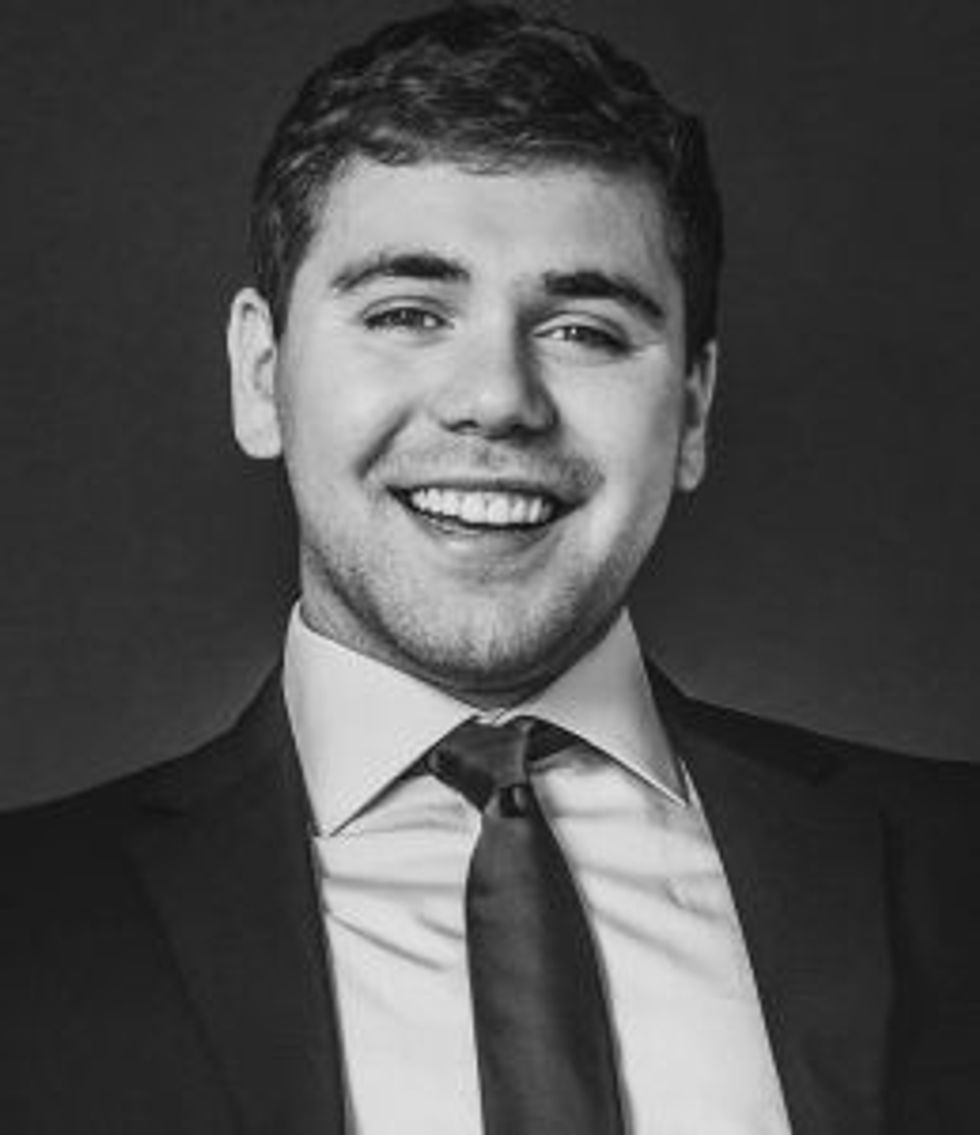 Joseph Feldman
"We understand that this clientele seeks to preserve its privacy and celebrate its success without fanfare or notoriety. As such, we have engaged in a reserved, quiet, and low-key approach to discussing this exclusive Yorkville project."
Kevin Crigger, the exclusive listing broker for Yorkville Private Estates, reveals that the majority of the deals have been sealed after clients reached out directly, or were referred by friends.
"It certainly hasn't launched with the fanfare that other projects have, and that is also respectful of the type of purchaser we're looking for.
"Yorkville Private Estates is an unparallelled project in Toronto offering a landmark location, world-class service, and a suite and amenity offering designed by the best in the business. Purchasers have recognized the rare nature of this project and many have subsequently referred friends," says Crigger.
"It has achieved a new benchmark for pre-sale prices, and Camrost Felcorp through their success has paved the way for future projects entering the market."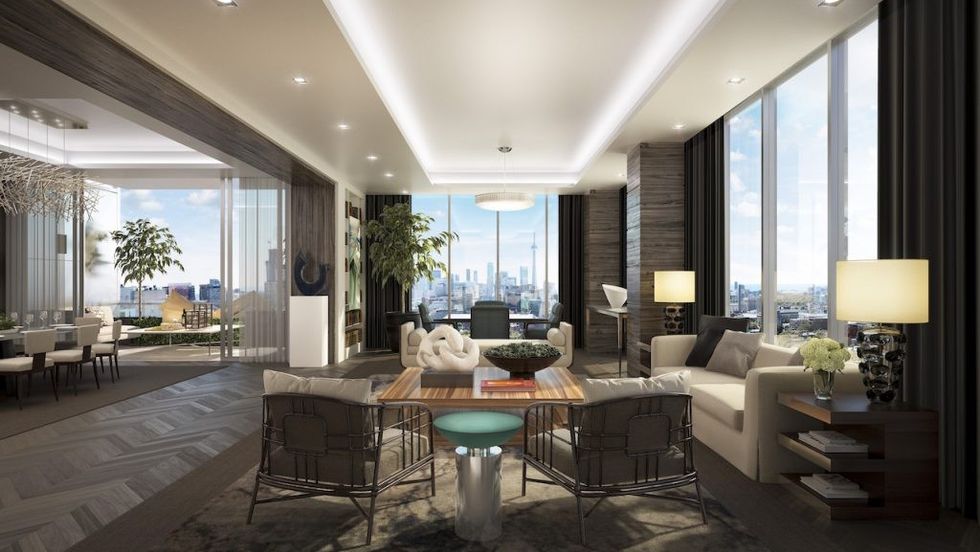 While Crigger would not disclose who any buyers are, he added, "Yorkville Private Estates by its very nature has attracted purchasers who seek discretion. It was developed by Camrost to stand on its own merits without leveraging a hotel brand.
"It will be home to the people who live there, but from a service level will compete with the best hotels in our market."
Yorkville Private Estates is the crown of a 40-storey architectural gem situated in the heart of Yorkville at the corner of Avenue Road and Cumberland Avenue.
Anchoring the first 25 storeys at 200 Cumberland Street is Camrost's Cumberland Tower, which is completely sold out.
Rising 15 storeys above the Cumberland Tower are the 48 luxurious suites comprising Yorkville Private Estates. These suites will be serviced via two, dedicated express elevators accessed from a private lobby exclusive to Yorkville Private Estate's residents.
In addition, Yorkville Private Estates will also offer residents hotel-inspired services through The Forest Hill Group's Executive Concierge & Lifestyle Management Team.
For projects in the top one-per-cent of the market, Pauline Lierman, director of market research at local condo-data firm Urbanation, suggests a discreet approach to sales is not at all uncommon.
"Certainly with boutique projects … you would have people being driven in by top-end brokers in the market," she tells Storeys.
Traditional marketing methods don't make sense for ultra-high-end real estate products, Lierman notes.
"These are very particular purchasers. They'll customize, they'll negotiate."
Crigger says, "The actual building is up, and construction is well underway. So for prospective purchasers, this is an ideal opportunity to purchase a residence which they can customize, without many of the unknowns typical of purchasing new construction.
"They can see the space they will be purchasing, and get a feel for sight-lines."
With Yorkville Private Estates and Cumberland Tower construction nearing completion, and occupancies expected next year, Crigger says there are only a handful of suites remaining, including one sprawling, full-floor unit available at $23,500,000.
And he notes the fact that the cost of maintaining the structure's exterior will be shared by both the Cumberland Tower and Yorkville Private Estates condominium corporations makes the project attractive to purchasers.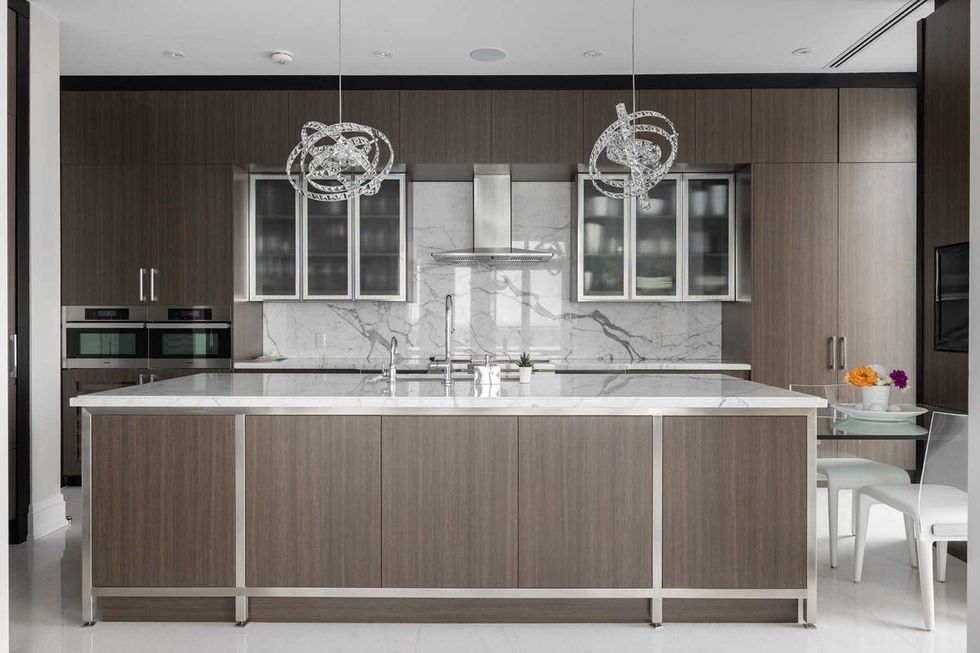 Combining the two projects in one building helps reduce maintenance fees lower than two separate buildings, as common structural elements will be paid for by a larger pool of owners.
"It accomplishes the benefits of being a larger tower, but still providing the sort of intimate feel and custom level of finish that a small boutique development offers."
Yorkville Private Estates fees are projected to start at 85 cents per square foot, and will also be dedicated to amenities such as the private designer lobby and porter services.
"Despite the fact that purchasers are well-heeled, they didn't get that way by accident. So there is certainly a focus on the long-term maintenance costs of what they're buying and an appreciation for Camrost's sales approach," says Crigger of Yorkville Private Estates buyers.
It appears the sales plan has paid off.
Toronto Condos & Homes