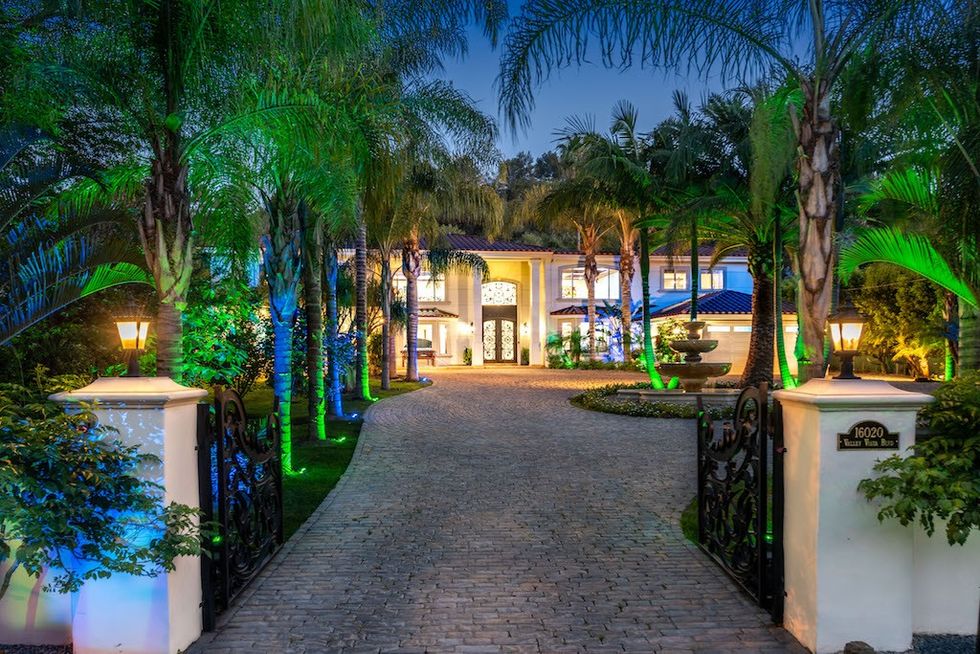 (All photos by Jason Harlem)
Have you ever heard of Betty Moon? Well, you won't forget her after you take a stroll through her mansion.
---
And the Toronto-based L.A. artist is clearly doing very well for herself. Especially considering she bought this estate in 2014 for $3.54 million (U.S.) and is now selling it for $6.75 million (U.S.).
That's $8.869 million in Canadian funds.
Moon's career started and grew mostly in Toronto. She has recorded eight albums. The most recent, "Chrome," was released last year by Evolver Music Inc., her record label and production company.
Moon launched that production company in the Los Angeles area, where she also purchased this second home.
And what a second home it is.
The 8,399-square-foot grand Mediterranean estate sits on a half-acre lot.
It has five bedrooms — TWO masters — seven bathrooms, a four-car garage, a home theatre, fitness centre, tennis court, a second refrigerator built into the rear staircase, four custom fireplaces, cabana, pool, spa, 30 fruit trees ...
Frankly, we're not sure we can fit everything Moon has in her home into this article. So let's just start the tour of Betty Moon's out-of-this-world mansion, already ...
Where: Encino, CaliforniaPrice: $8,869,000Realtor: Brian Pane of Wish Sotheby's International Realty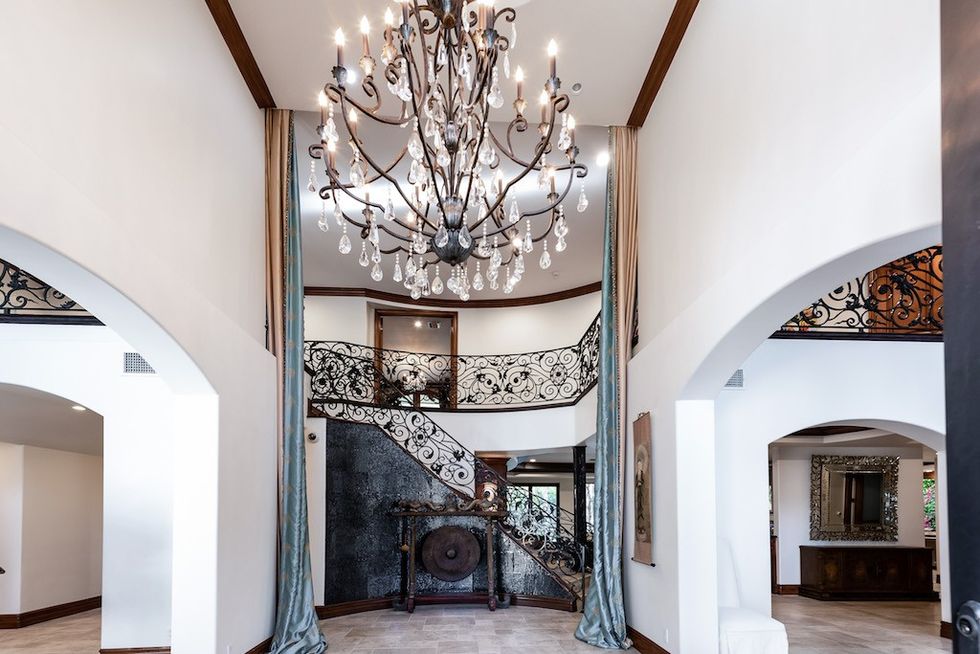 Remember, Prince's palace? Well, once again, you'll feel like you're entering a rock star's abode. And that's because you are.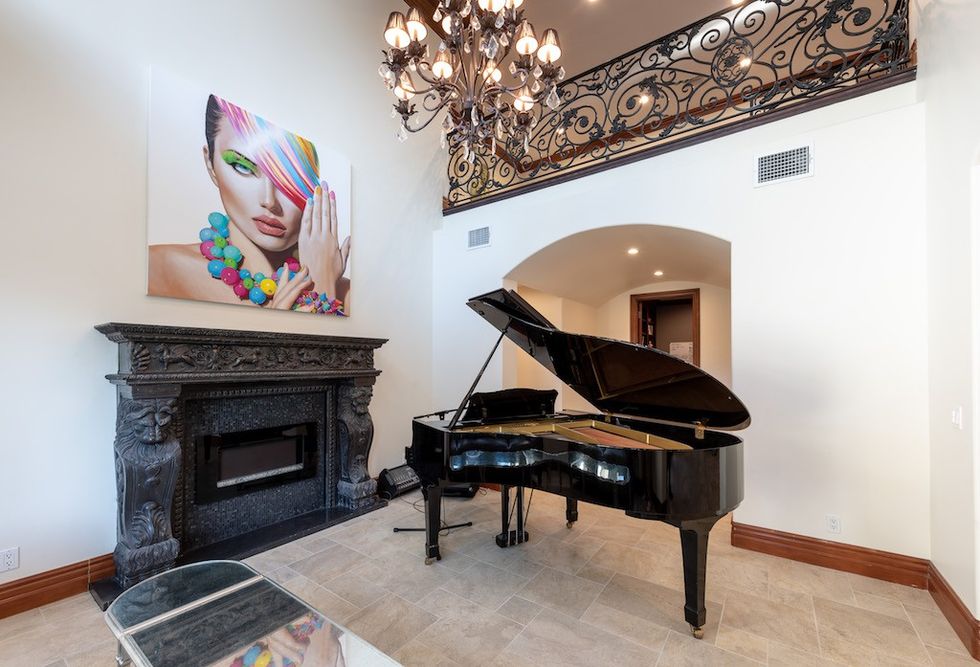 You step into Betty Moon's living room and you feel like you already know her — maybe because you want to live this life, right? Well, just wait. The best is yet to come ...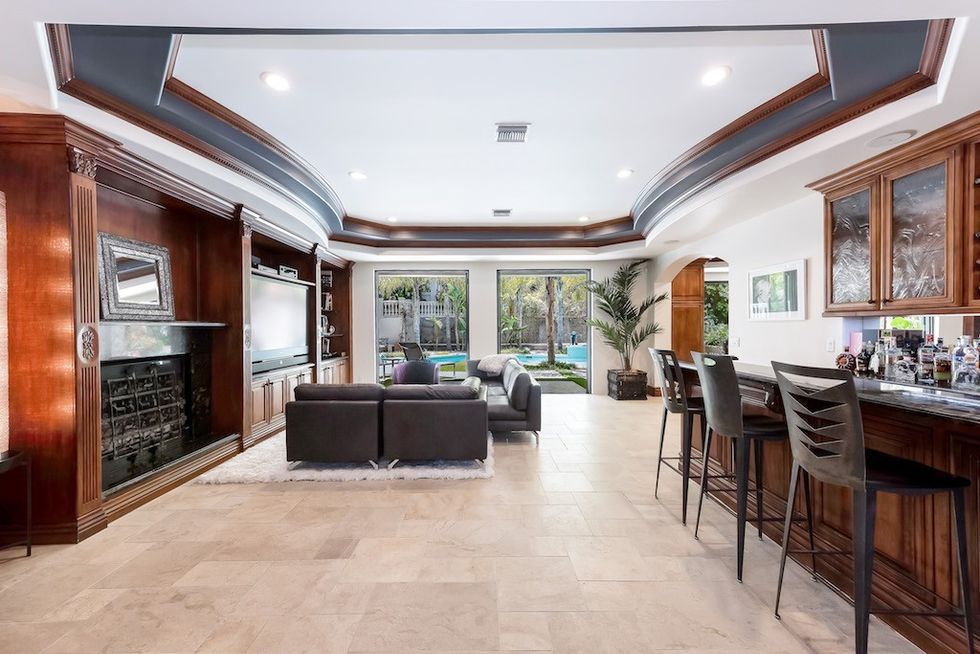 While this is the great room, things get so much greater ...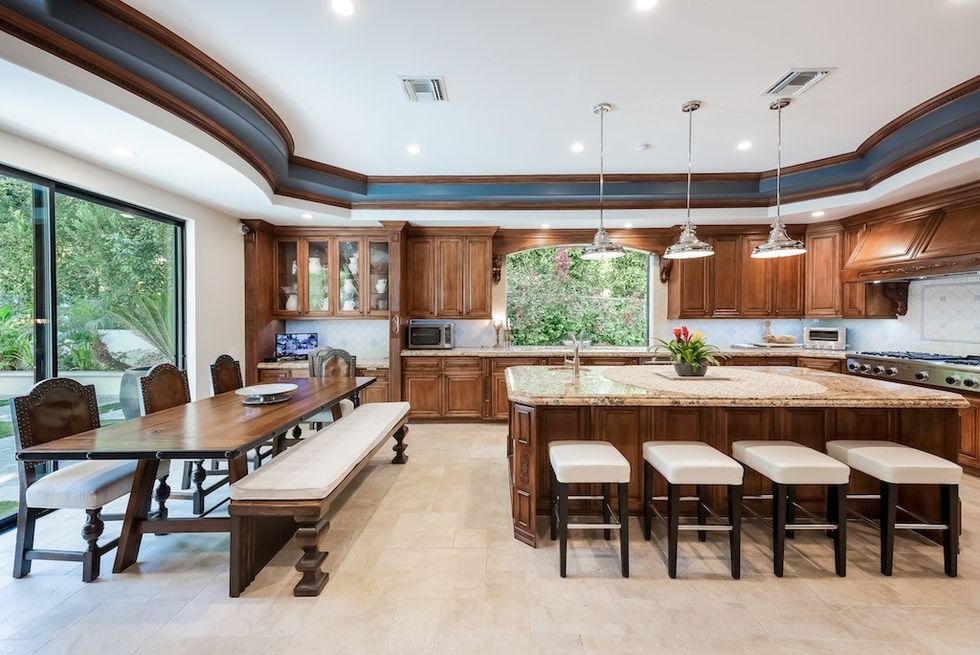 Is it us, or do the stools at that mega-kitchen mega-island look like piano bench seats? So L.A. musician!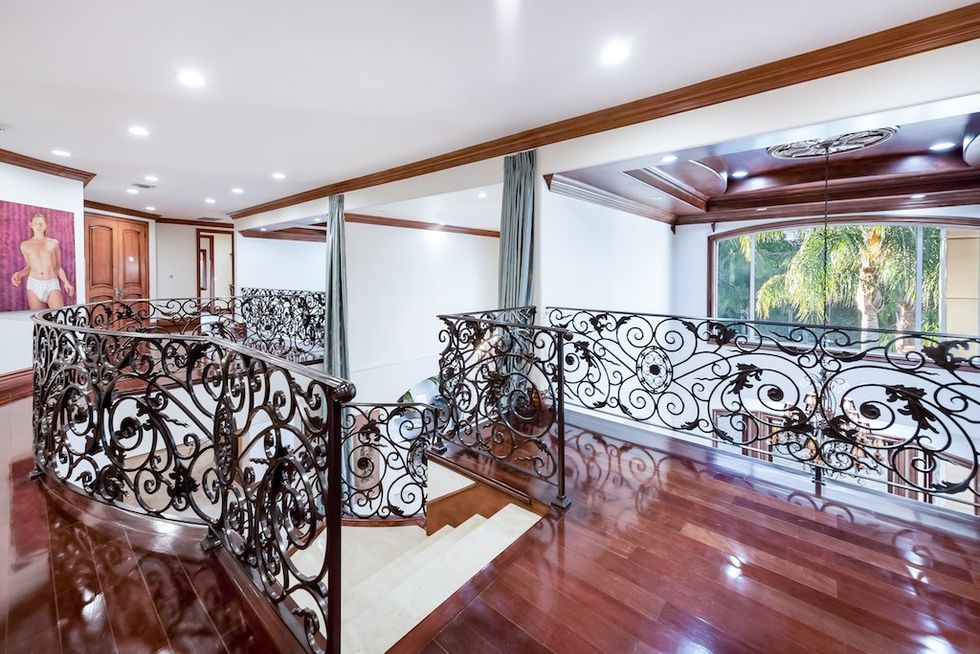 It's very rare that we'll actually show you pictures of an upstairs landing. But, come on. Look at this. It's like art!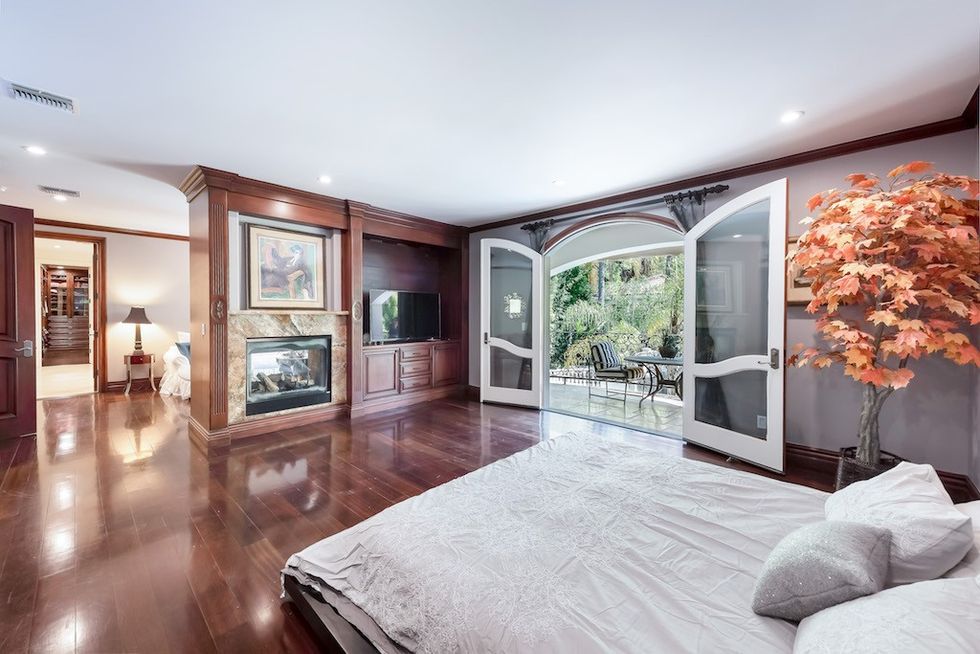 One of the master bedrooms. Sorry, this post only has so much space. We can't fit the SECOND master bedroom here too. Especially because ...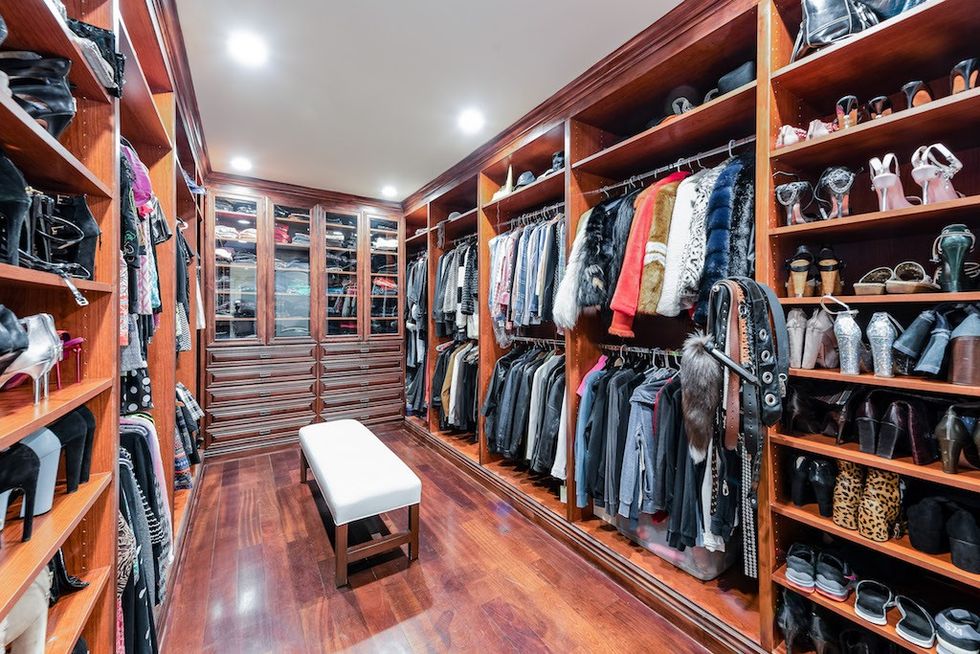 We have to make room for the master walk-in (live-in) closet.
Yes, we know this is bigger than your Toronto condo. You know what else is bigger than your Toronto condo?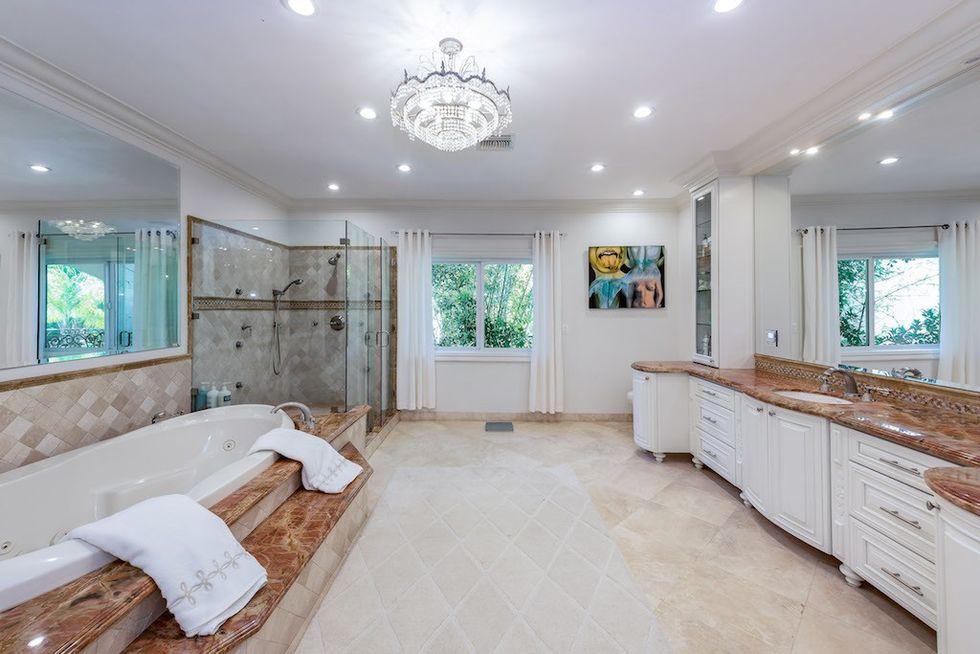 This master bathroom.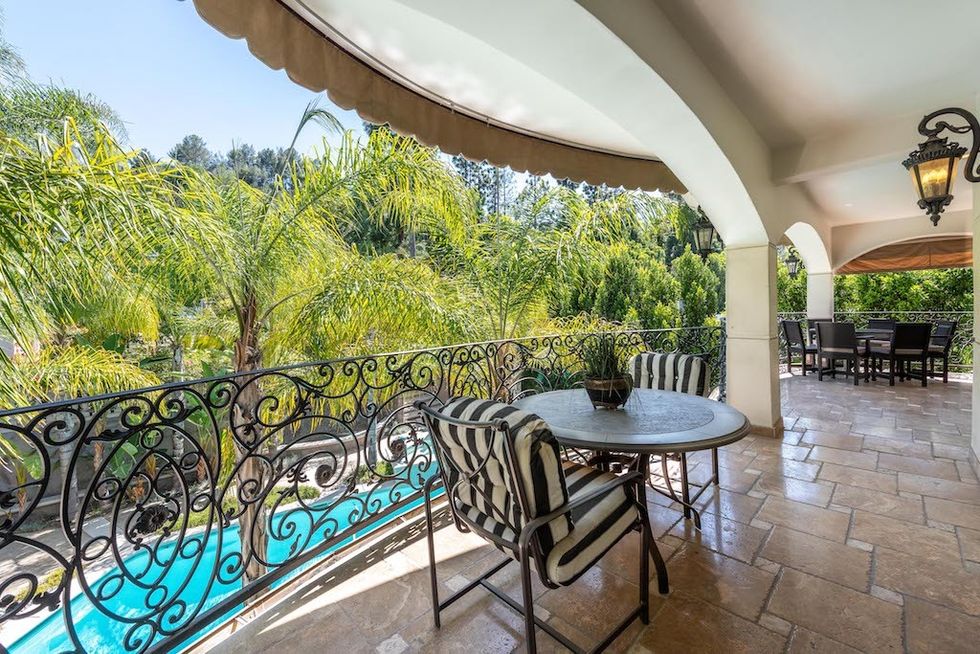 Any thoughts on this loggia that overlooks the palm-dotted pool, spa, and landscaped grounds? Did you even know what a loggia was before you saw this?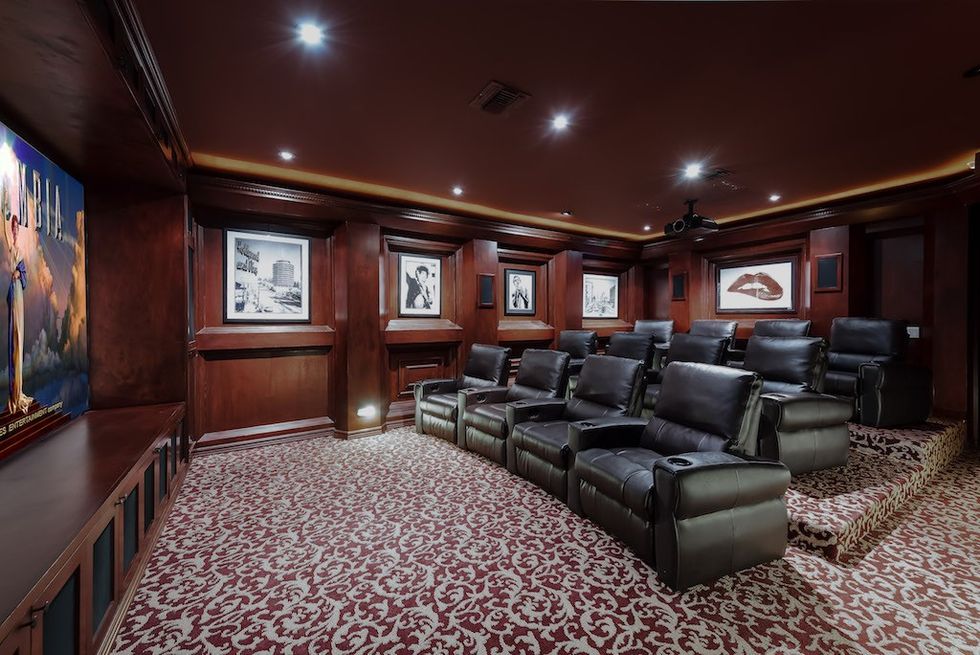 Netflix and chill, anyone?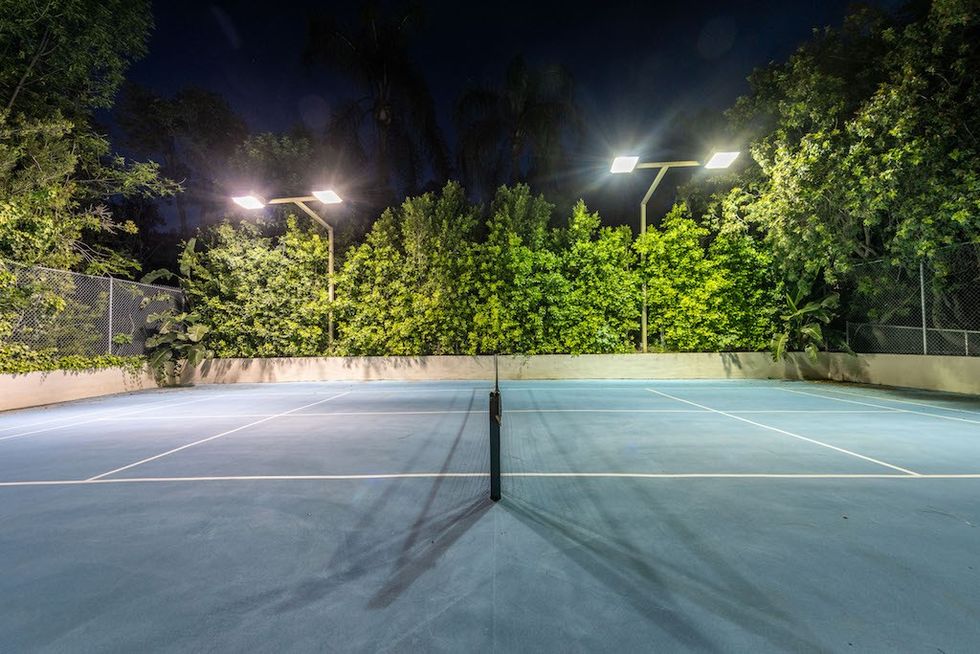 You'll need to chill after playing some tennis — on your own private tennis court.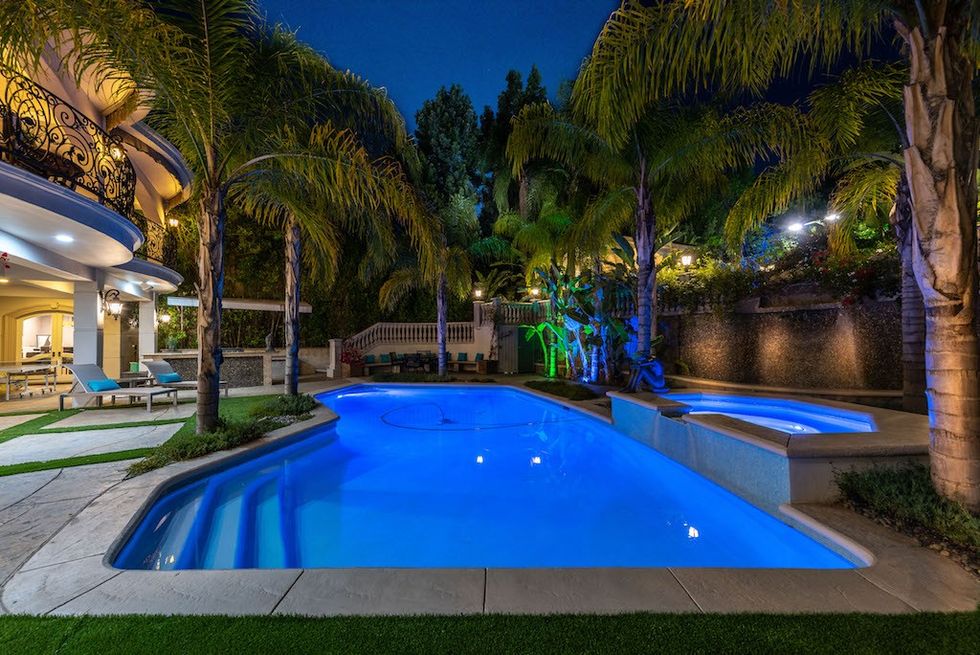 Betty Moon, Toronto is proud of you. Well done!
Toronto