It was another hot month from an annual perspective for Canadian real estate sales -- but it appears the influx of new housing supply enjoyed in February could have been a short-term blip.
---
The March numbers from the Canadian Real Estate Association show housing sales dipped 5.5% month over month with 63,797 trading hands; that's 16.3% below the same time last year, which was a record breaking period. However, that's still the second-hottest March on record for home sales, and realigns the trend in activity back to levels seen in the fall. CREA reports sales were down in about half of all local markets -- particularly in the Greater Toronto Area, where they fell 18.6% monthly and 30% from last year.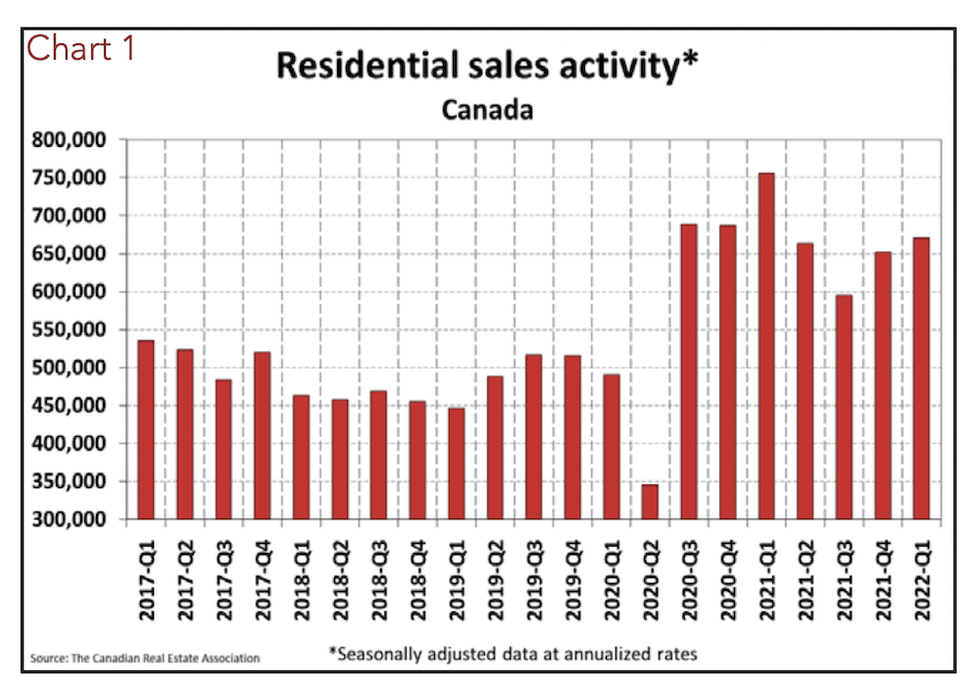 Canadian Real Estate Association

Sizzling demand in Calgary -- which has seen a marked resurgence in buyer demand this year -- also appears to be cooling in the short term, falling 12.8% from February, though still up a whopping 36.5% year-over-year. It should be noted that Calgary and Edmonton are the only two major markets that experienced a double-digit annual sales increase, reflecting that these markets remain historically hot.
"While the market remains historically very active, March definitely saw a slowdown compared to February in terms of both activity and price growth," said Jill Oudil, Chair of CREA. "One month does not make a trend, so we'll have to wait and see if this is the beginning of the long-awaited cooling off of this market." 
Sellers' Markets Still Prevail
New listings fell 5.5% from February -- a stark contrast to the 23.7% surge experienced last month, with 73,005 homes brought to market, and down by more than 10% from an annual perspective. 
Because new listings and sales dipped in equal measure, the sales-to-new-listings ratio (SNLR) -- a metric used to determine the level of buyer competition in the market -- remained virtually unchanged at 75.3%. That still reflects scorching sellers' markets, and is well above the long-term average of 55%.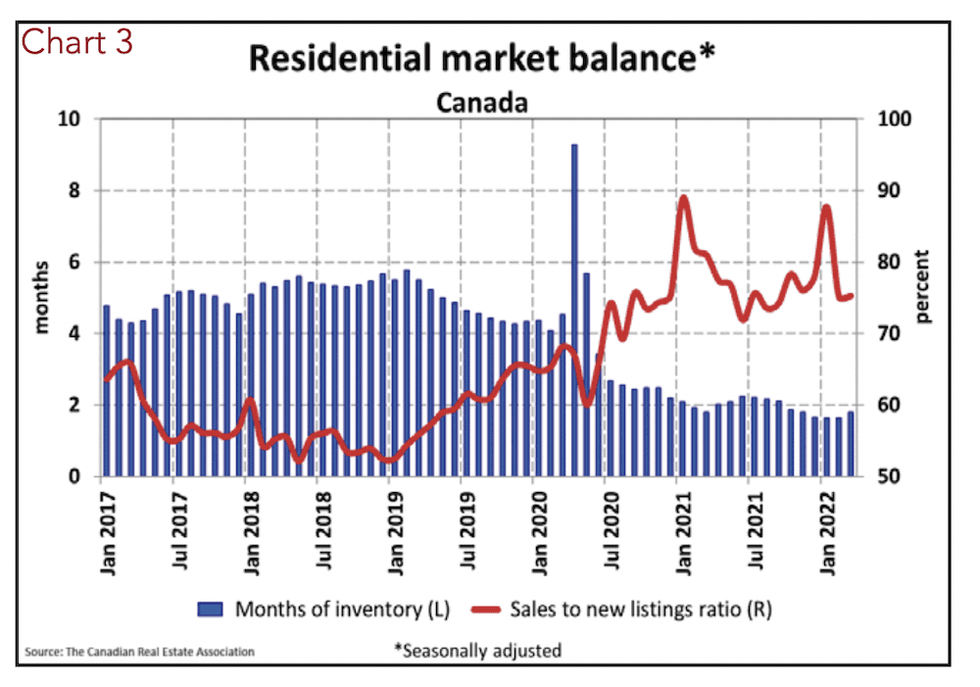 Canadian Real Estate Association
According to CREA, two-thirds of all local markets could be considered to have sellers' conditions, with the remaining in balanced territory, indicated by a range between 40-60%. Above and below that threshold reveal sellers' and buyers' markets, respectively. Overall levels of inventory -- the amount of time it would take to completely sell off all homes available on the market -- sits at 1.8, up from the record low of 1.6 seen between December to February, but deeply below the five-plus months considered typical for this time of year.
READ: The 905 Real Estate Market Dials Back the Price Drama
As such a tight supply imbalance lingers, home prices continued their upward trend, up 11.2% year-over-year to $796,000. However, that has eased back 1.5% from February, when the national average crossed the $800,000-mark for the first time. The MLS Home Price Index rose by 1% month over month -- a considerably slower pace than the record 3.5% seen in February -- but is still up 27% annually.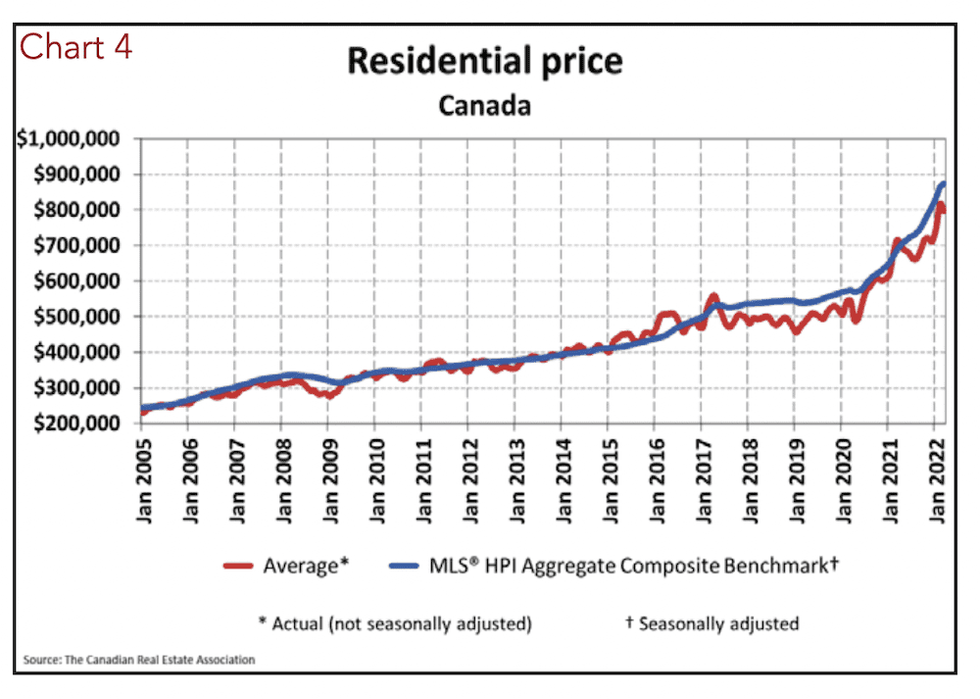 Canadian Real Estate Association
READ: Average GTA Home Price Drops in March as Supply Surges
"It was good to see a moderation in the housing markets in March, given so many observers were dreading another year of price gains like we saw 2021," said Shaun Cathcart, CREA's Senior Economist. "There were a number of measures announced in the federal budget to help aspiring home buyers, the biggest being getting more housing built. That is the obvious long-term solution to this issue because we all need to live somewhere. In the near-term, the Bank of Canada will do the heavy lifting in the months ahead to slow things down on the price side. Unfortunately, that won't really do anything to help affordability. Quite the opposite in fact."
Real Estate News