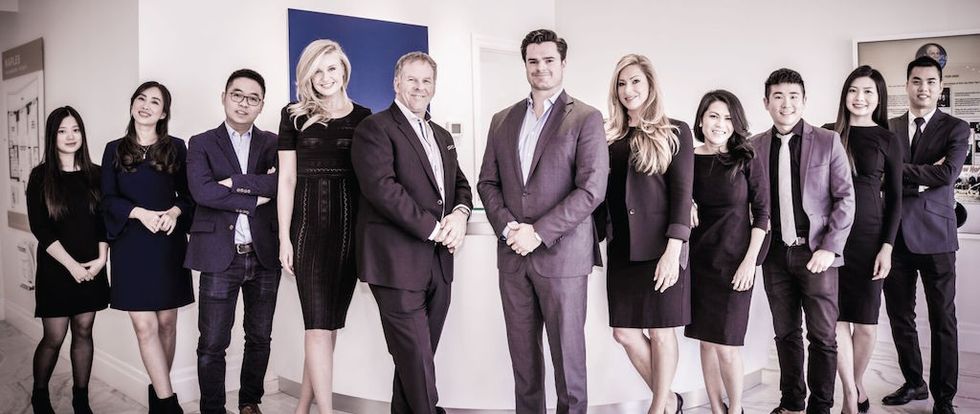 Lisa Chester and Vanessa Bellemare are part of a tight-knit team at International.
They are fiercely leading the charge — that many younger generations will be able to follow.
---
As the vice presidents of sales and marketing at International, Lisa Chester and Vanessa Bellemare are having an incredibly successful run.
They've helped to shape International into the boutique, bespoke real estate marketing firm first envisioned by president and GM Elliott Taube. And they've done so while earning the respect and loyalty of their team.
But it's Chester and Bellemare's standing amongst prospective and long-term clients that really warrants regard.
Real estate remains a male-dominated industry. Though change is on the horizon, female leaders in the field are few and far between.
"When Vanessa and I are out at meetings, we're often the only women in the boardroom," says Chester. "To hold court, we have to come in 10 times more prepared and more knowledgeable."
That preparation includes having the facts and figures on any number of multimillion-dollar projects at their fingertips. But for Chester and Bellemare, so much more is required of them.
"First appearances and impressions are key," says Bellemare.
"It starts with what you wear and knowing what to say and when. Things are getting better generally for women, but we always have to be strategic and acutely aware of the room."
That measure of business acumen and awareness is rare. Luckily for both women, it's coupled with a genuine, longstanding love for real estate.
Chester was turned on to construction from an early age. Her father was a construction estimator, and when she'd visit him at work, she'd bear witness to notable builds like the Toronto General Hospital.
"I was always around construction," recalls Chester. "And I would marvel as my Dad bound across beams at these high-rise sites, without fear of heights or concern for his safety. It left me exhilarated and dreaming of what was possible in the high-rise world."
Bellemare's childhood was no less formative. Her parents came from Italy to Toronto where a South Asian family befriended them. The families grew close, and whether at her own house, or theirs, growing up was defined by how much fun you could have at home.
"We did a lot of moving around," says Bellemare.
"Whether in Canada or back at my grandparents' place in Europe, every home was different and I was always intrigued by the look of the streets and the distinctive architecture. And no matter where we stayed, I recognized the importance of community and that universal sense of home."
Chester and Bellemare saw no limit to what could be built on the ground or up in the sky, and that certainly laid the foundation for a life in real estate.
But to chip away at real estate's glass ceiling requires a particular pluck and a hardened sense of purpose. Years of experience as business entrepreneurs helped both Chester and Bellemare to make their mark.
At a young age, Chester began to work in the fashion industry, where over the better part of a decade she developed a strong sense of self and an uncommon will to succeed. It was that quiet confidence that allowed her, at the age of 23, to pivot and take an administrative position at a real estate development company.
"I wanted to find a long-term career path. So I reported to work in a developer's trailer at Queen and Beverly," recalls Chester, "and I knew from that very first day … that I was home. Real estate was in my blood, but this was my first taste of high-rise condo development, and I loved it!"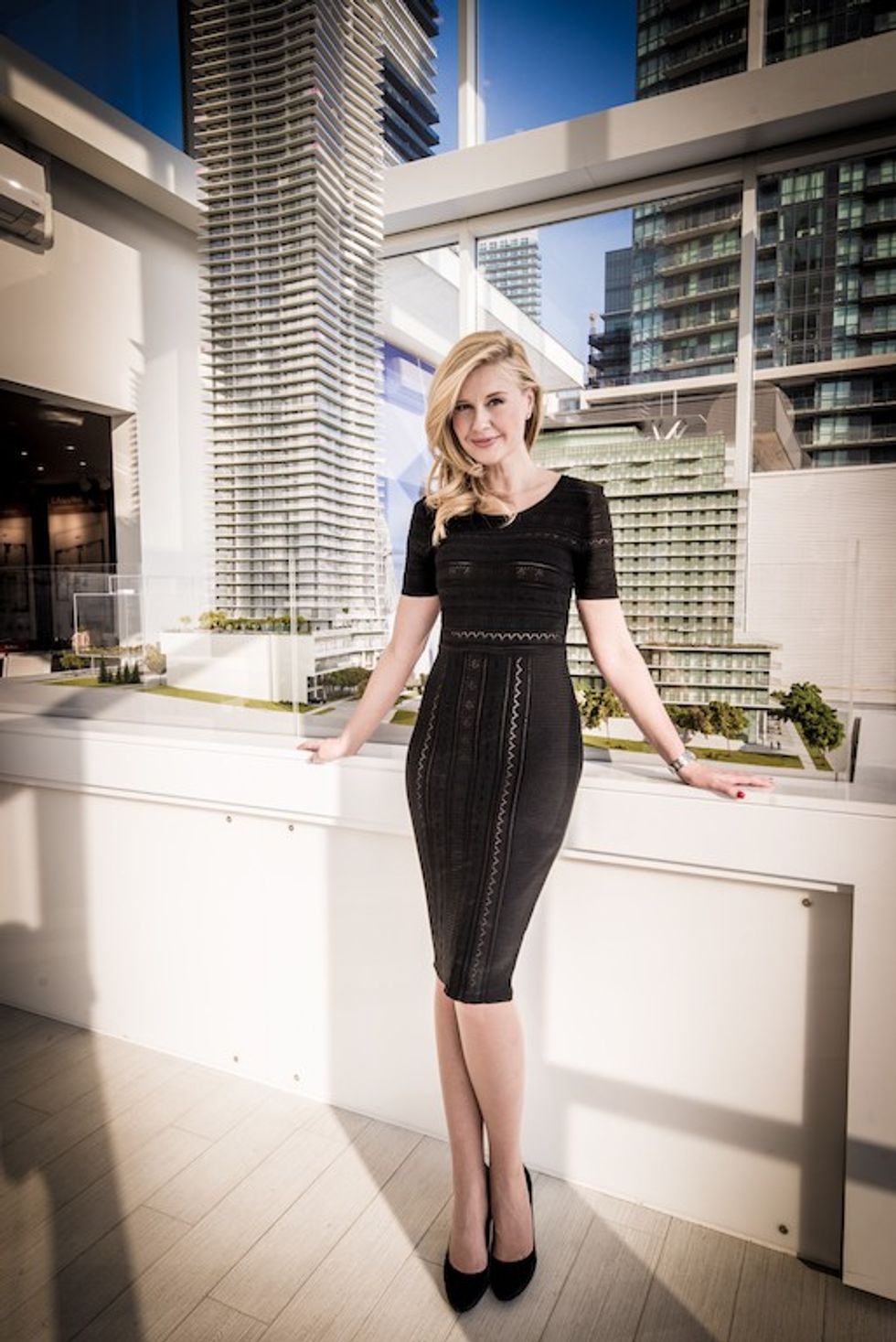 Lisa Chester developed a passion for real estate at a young age, as she watched her father work on construction sites.
Chester wanted to rise up the ranks in real estate, and her years in the fashion world served her well.
She took a position as design coordinator on the development team, where her creative instincts set her apart. And when she ultimately joined the sales and marketing team, it was the resilience she'd refined in her youth that kept her firmly on course.
Bellemare too started out in the fashion industry.
She wanted to provide for her family, and years of modelling helped to foster her entrepreneurial spirit. She opened her own model agency and travelled the world, learning languages and a diverse business skillset.
"I started buying some properties and renting them out," Bellemare explains.
"And I found I had a flair for real estate."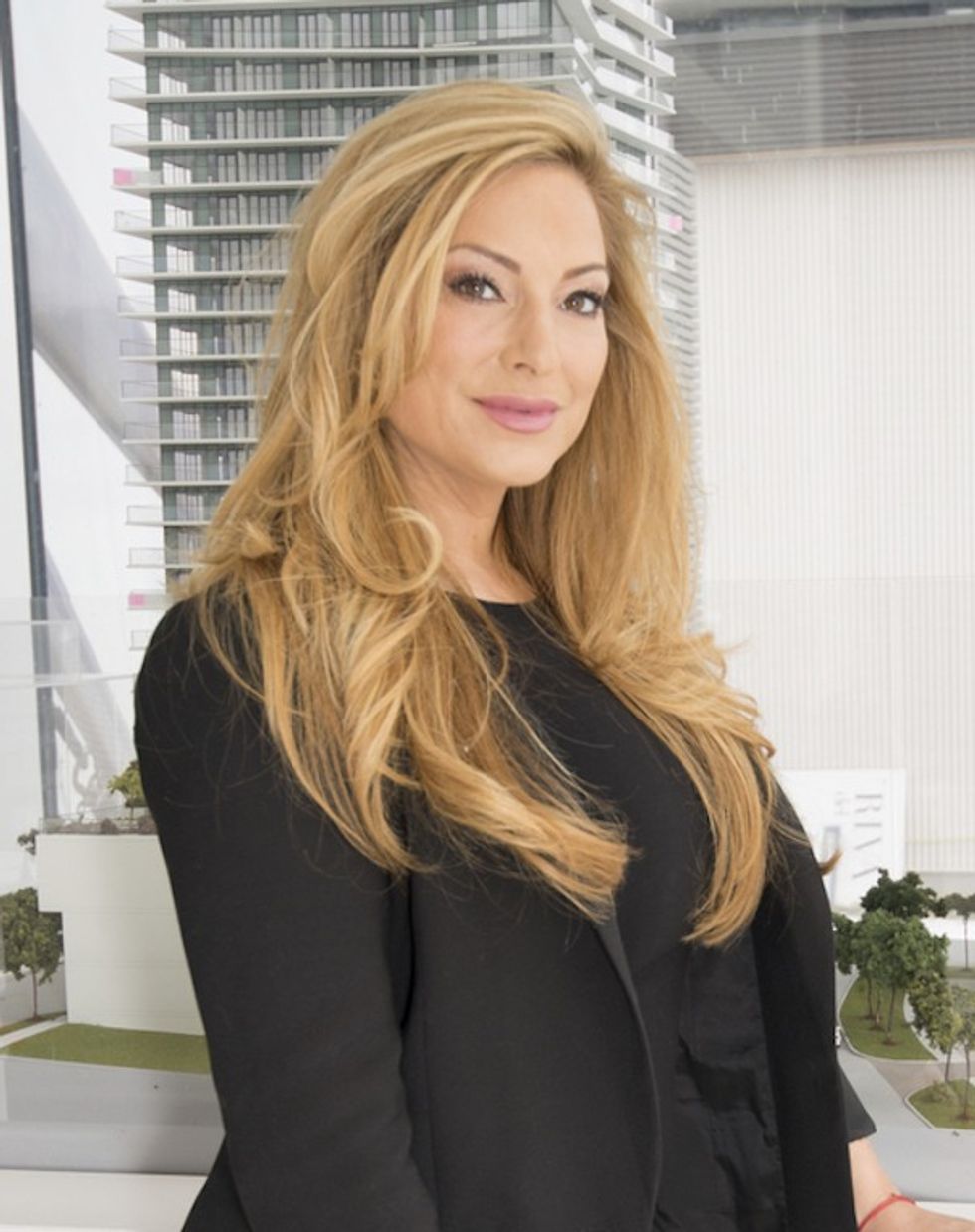 Vanessa Bellemare traveled the world, seeing first hand the power of community.
After successful stints at Reynolds and Reynolds, Microsoft and My Space, Bellemare figured it was time to follow her heart. She got her real estate licence and went to work for Re/Max, before landing a job with a reputable GTA developer. Working for the development team felt like a dream, and she relished her role in the low-rise sector.
"I was with the company for three and a half years, and I just loved it," recalls Bellemare.
"I loved being on site, working on these master-planned communities and getting to know the neighbours over coffee. My time there allowed me to learn the business while reminding myself of the value of a good home."
It's that sense of home, and the importance of real estate that keeps Chester and Bellemare passionate about their work.
International allows them to pursue that passion in a supportive, respectful environment. And when they step out into an industry still set in its ways, Chester and Bellemare are dauntless, using their experience and instinct to chart a path that many young women will follow.
Industry Profiles