Toronto
Toronto
Can Landlords Stop You From Smoking Or Growing Pot At Home?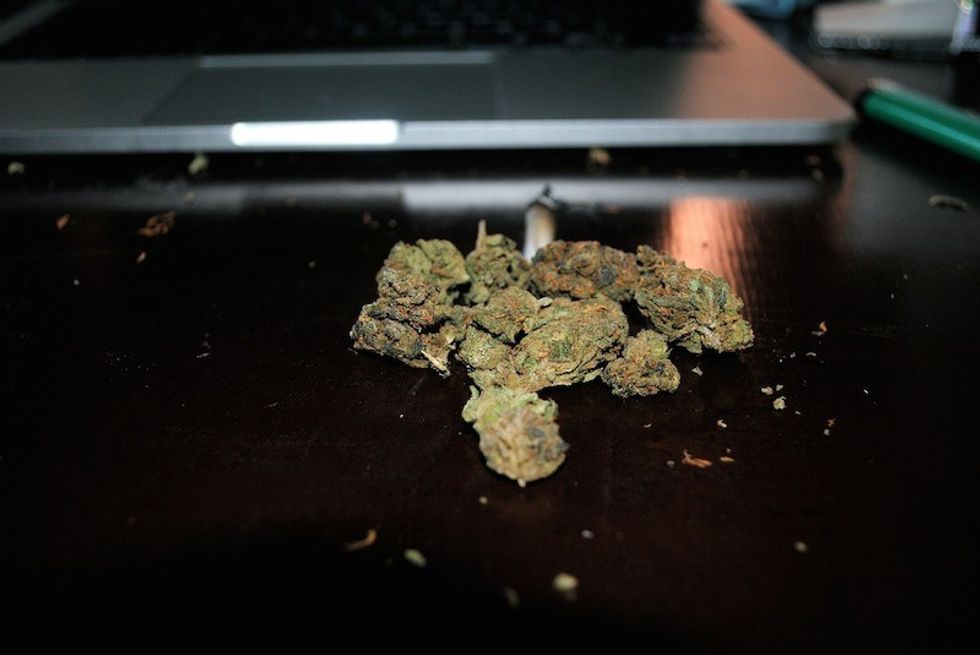 Recreational marijuana will be legal in Canada come October 17, but can you smoke or cultivate weed in the privacy of your own rental home?
That depends.
For one, different provinces will be exacting different rules. But before we delve into that …
Regardless of rules, when marijuana was illegal it was hard to enforce the law and stop tenants from smoking or growing pot. So how will landlords stop tenants from smoking pot after October 17?
Landlords often argue that the Residential Tenancies Act offers more protection to tenants than landlords. It can be difficult and time-consuming to pursue eviction or costs owed.
In Ontario, while the government has not yet changed rental laws to address cannabis, it does say that whether renters can smoke in their homes "depends on your building's rules or your lease agreement."
But, in London, Ontario for instance, at least two large property management companies recently sent notices to tenants at condo towers and apartment buildings advising that smoking and cultivating cannabis will be prohibited on the property. The notices also warn breaking these rules could result in eviction.
Still, do landlords have the legal right to impose such a ban?
London is but one example of a contentious topic that is being debated in many cities across Canada.
As of October 17, the federal government will allow those aged 19+ to grow up to four pot plants in their homes and possess up to 30 grams of marijuana. How tenants, landlords, building boards, and provincial governments react to this,
Here's how the guidelines are shaping up across Canada for marijuana use in rentals:
Ontario
So far Doug Ford's government has not changed rental laws to address cannabis. As of now whether renters can smoke in their homes "depends on your building's rules or your lease agreement."
Quebec
Quebec's new cannabis act is considered among the strictest in the country. It gives landlords the right to change signed leases to ban tenants from smoking marijuana. Once marijuana becomes legal, landlords will have 90 days to make the change — and it will not apply to medical cannabis.
Nova Scotia
In Nova Scotia, the province says landlords can "amend existing leases to put new rules in place about recreational cannabis smoking and cultivation." Nova Scotia landlords will have to provide four months' written notice to the tenant before April 30, 2019. The tenant will have the option of terminating the lease.
Saskatchewan
So far, Saskatchewan intends to allow landlords to prohibit "the possession, use, and sale" of marijuana inside rental units.
Alberta
The Alberta government says "renters, condo-dwellers and those who live in multi-family dwellings may be restricted from growing cannabis in their homes based on rules established in rental agreements or condominium bylaws."
UPDATE: And now there is news that Alberta's biggest property rental company will ban pot, despite it being legal. Boardwalk sent a notice to tenants Tuesday Oct. 9 explaining that they will not be allowed to smoke or grow cannabis in their units. (But they could make exceptions for medical marijuana depending on the circumstances.)
British Columbia
British Columbia "prohibit(s) cannabis smoking under existing leases that prohibit smoking tobacco and to prohibit the personal cultivation of cannabis under existing leases, except for federally authorized medical cannabis."
The B.C. government says, "For new leases, the existing provisions of each Act that allow landlords and tenants to negotiate the terms of leases will apply."