Wins Lai bought her first condo at 19 and her first house at 21, so she knows a little bit about saving for a home and qualifying for a mortgage.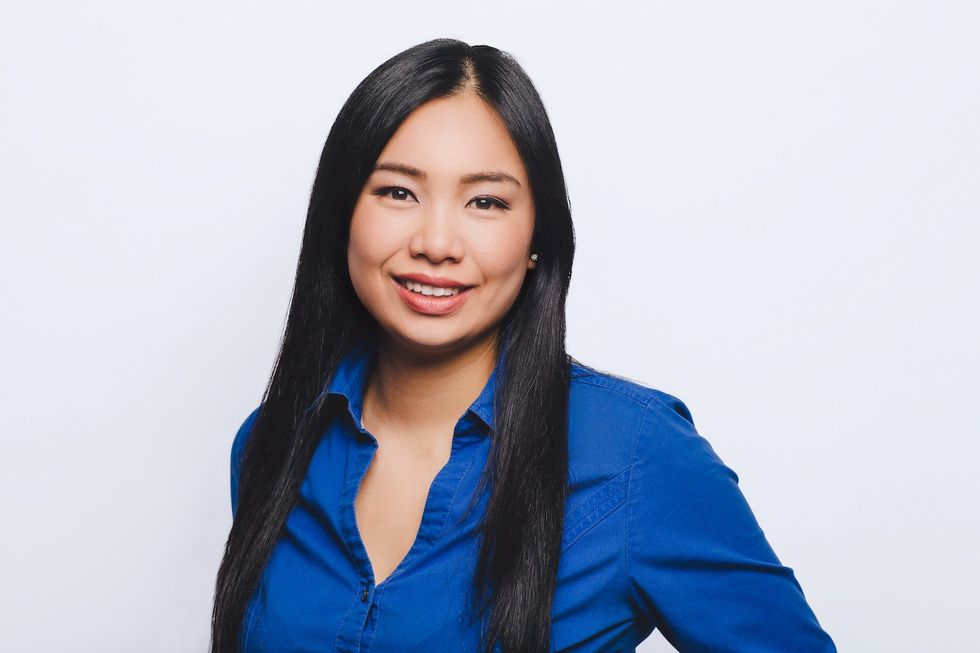 As an award-winning realtor licensed under Living Realty Inc. brokerage who has been in the business for over ten years, she has access to over 500 realty agents. She's also a former mortgage agent, which puts her in a unique position to answer this week's question.
How Many Times Your Salary Can You Get A Mortgage For?
In general, it's 30 per cent and that's factoring in the mortgage stress test in Ontario. Let's say you have an income of $120,000, you'd be approved for a mortgage of $532,000 (about 22 per cent). Generally speaking, you're looking at being approved for a mortgage somewhere between 20 and 30 per cent higher than your salary.
The mortgage you qualify for is based more on the stress test than any percentage rule. The stress test amount is a 5.34 per cent interest rate, so the calculation is your income minus any debt. Any debt you have lowers your mortgage ratio, so you won't be able to qualify for as high a mortgage.
Whether you should purchase a property at the top-end of the mortgage you qualify for based on your salary depends on how aggressive you want to be. In general, I would look for a property with a mortgage between 20 and 25 per cent of your income, but if you're quite aggressive - and the real estate market has been going up — I would say 30 per cent of your income is fine. Plus, if you have a duel salary in your family, that makes it easier to qualify for a mortgage because you're not at $120,000 in income, you're at $240,000.
Your credit score determines if the bank is going to lend to you as well, so if you have a credit score of 500, your lending ratio will go down and you'll have to put down more for your down payment. To avoid this, a lot of people pay off their debt so their lending ratio is a bit higher and they can qualify for a higher mortgage.
I definitely recommend figuring all this out and getting mortgage pre-approval prior to putting in an offer on a home. Go to a bank or lending agent and see how much you could qualify for, as you don't want to waste your real estate agent's time.
If you're on your second or third property, your lending ratio also accounts for that. Rental properties also affect your lending ratio. Lenders will count half of the cost of your rental as your debt. So, if you owe $300,000 on it, $150,000 will be used as your debt. As a result, your lending ratio will go down. It depends on the bank as well, some banks will ignore it, but most lenders including e-lenders will factor that in.
At the end of the day, get pre-approved and look in the neighbourhood you want to invest in to gauge what you can realistically qualify for. For example, you can't be a first-time home buyer and get a three-bedroom townhouse in the Yorkville area. Maybe 20 years ago, but that ship has sailed Invest in anything you can afford and build up to your ideal.
---

Do you have a real estate question? Let us know on Twitter, Facebook or via email at info@storeys.com
Ask An Agent