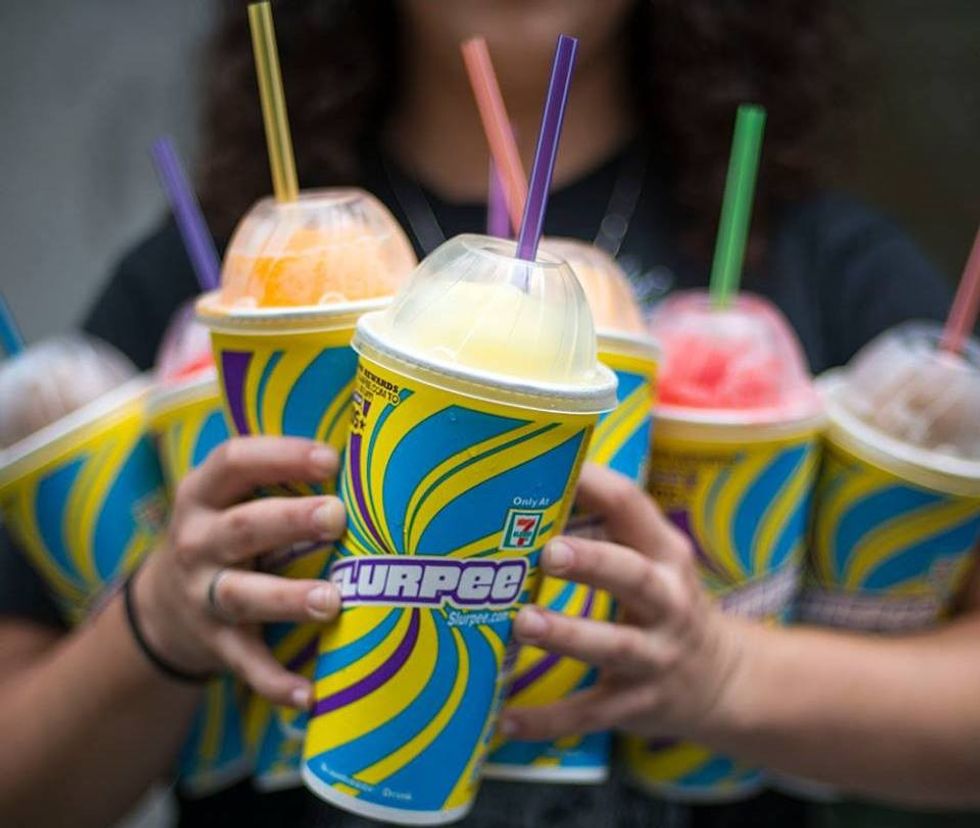 (Photo courtesy of 7-Eleven via Facebook.com)
---
Free Slurpees? Yes. By now you should know, if it's free, we'll find it for you.
Remember when we got you free beer? Of course, you can still get a free coffee this week too. And for goodness sake, you can always count on us to find you (at least) 10 free things to do in Toronto this weekend — and every weekend for that matter.
But right now, let's focus on the task at hand: acquiring your free Slurpee in Toronto.
True, Slurpees will be free at 7-Eleven stores across Canada — including Winnipeg, 7-Eleven's Slurpee capital of the world. But as Canada's most expensive city, Toronto takes great pride in whatever freebies we can find.
So, here's the deal: 7-Eleven is giving away free Slurpees on Wednesday, July 11 — 7/11.
You simply walk into any 7-Eleven store between 11 a.m. and 7 p.m. local time (obviously) and you can get your free small Slurpee drink.
The company expects to hand out about nine million free Slurpee drinks on Wednesday, at its 66,000 locations around the world.
"Free Slurpee day may be the most anticipated day of the year for millions of 7-Eleven customers and new customers alike," Raj Kapoor, 7-Eleven's senior vice president for fresh food and beverages, said in a statement.
The free Slurpees are part of 7-Eleven's birthday celebrations. The chain has now been around for 91 years.
As company lore goes, 7-Eleven launched the Slurpee in 1966. Apparently, an employee partially froze some sodas to the point of slush ... A beautiful, refreshing accident, which eventually led to Free Slurpee Day!
Oh, but wait, there's more ...
7-Eleven is also offering other deals in the week following Free Slurpee Day. You can get free Big Gulp drinks with the purchase of a Snickers candy bar on Friday.
Now that's pretty sweet, right?
Toronto